Panorama Lounge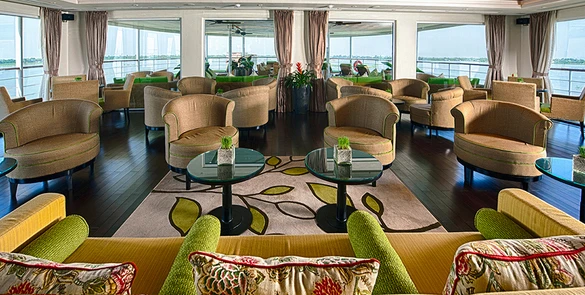 For casual relaxation or discussion, the Panorama Lounge features floor-to-ceiling picture windows with breathtaking views.
The Panorama Lounge is an onboard entertainment facility with stylish furnishings, a full-service bar and self-service beverage stations. Here you can watch a nightly live show program by local artists, including dancers and musicians.
Depending on the port visited along the route from Avalon Siem Reap on the Mekong River, the Panorama Lounge will also offer lectures and multimedia presentations on culture and history by local speakers from Cambodia and Vietnam. Other lounge entertainment options include afternoon tea, cocktail hours, and movie nights.
Observation Lounge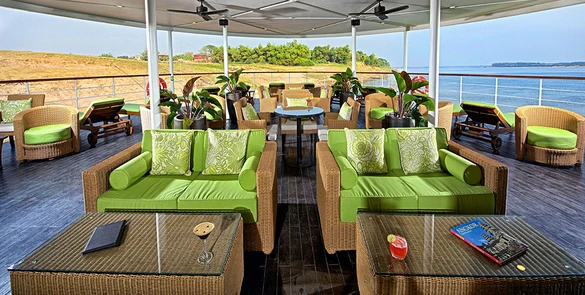 Observation Lounge, up on the Top Deck, gives guests a prime view to enjoy with a drink in hand
Gift Shop
The onboard gift shop offers handmade Cambodian and Vietnamese souvenirs, traditional clothing, fashion accessories, special occasion gifts and jewelry.