About Princess Cruises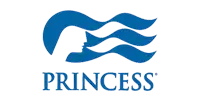 You can take a cruise trip to the Caribbean, Alaska, Europe, Canada & England with this cruise. Its first sail was in the year 1965, with a single ship sailing to Mexico. This ship's fleet departs from many US cities, including Florida, Fort Lauderdale, and Los Angles, which feature big and midsize ships. You can enjoy your trip for one day for 111 days with special under-the-sky poolside screening. Even experience various shore excursions and guided sightseeing in Spain, Barcelona, and tasting rum in Barbados.
You will get flexible dining timings and a wide range of culinary options. It has 18 ships fleets which include Pacific Princess, Regal Princess, Emerald Princess, Ruby Princess, Star Princess, Sun Princess, Golden Princess, Grand Princess, Island Princess, Sapphire Princess, Sea Princess, Crown princess, Majestic Princess, Caribbean Princess, Coral Princess, Royal Princess, Diamond Princess, and Sky Princess. It targets the full range of traveler types: families, solo, and couples, including adults.
Why Should You Go On Princess?
Princess cruises offer innovative features such as anytime dining, under-the-star movies, and more. Moreover, it is considered best for couples and multigenerational families interested in destinations rather than onboard activities.
Princess Cruise Ships
11. Regal Princess
12. Royal Princess
13. Ruby Princess
15. Sky Princess
Princess Destinations It Sails To
1. Antarctica
2. Transatlantic
3. The British Isles & Western Europe
4. Alaska
5. Asia
6. The Caribbean
7. The Eastern Caribbean
8. The Southern Caribbean
9. The Western Caribbean
10. Europe
11. Hawaii
12. The Mexican Riviera
13. The Panama Canal & Central America
14. South America
15. Around the World
16. Australia & New Zealand
17. Canada & New England
18. The Baltic Sea
19. The South Pacific
20. Transpacific
21. The Mediterranean
22. Pacific Coastal
23. Mexico
Princess Cruise Ports of Call
1. Cozumel
2. St. Thomas
3. Juneau
4. Ketchikan
5. Vancouver
6. Fort Lauderdale (Port Everglades)
7. Southampton
8. Barcelona
9. Naples
10. Copenhagen
11. Rome (Civitavecchia)
12. Taormina (Messina)
13. Florence
14. Sydney (Australia)
15. Los Angeles
16. Auckland
17. Marseille
18. Kotor
19. Princess Cays
20. Tokyo (Yokohama)
Princess Cruise Ship Destinations
1. Enchanted Princess Cruises to the Caribbean
2. Royal Princess Cruises to Asia
3. Ruby Princess Cruises to the Panama Canal & Central America
4. Sky Princess Cruises to the Caribbean
5. Enchanted Princess Cruises to Europe
6. Grand Princess Cruises to Mexico
7. Crown Princess Cruises to the British Isles & Western Europe
8. Coral Princess Cruises to Alaska
9. Caribbean Princess Cruises to the Caribbean
10. Regal Princess Cruises to Canada & New England
11. Ruby Princess Cruises to Hawaii
12. Caribbean Princess Cruises to the Eastern Caribbean
13. Majestic Princess Cruises to Pacific Coastal
14. Crown Princess Cruises to the Panama Canal & Central America
15. Coral Princess Cruises to Transpacific
16. Discovery Princess Cruises to Mexico
17. Enchanted Princess Cruises to the Southern Caribbean
18. Majestic Princess Cruises to Mexico
19. Sky Princess Cruises to the Southern Caribbean
20. Regal Princess Cruises to the Baltic Sea
Princess Cruise Ship Departure Ports
1. Island Princess Cruises from Florida
2. Regal Princess Cruises from Civitavecchia
3. Island Princess Cruises from Dubai
4. Majestic Princess Cruises from Whittier
5. Caribbean Princess Cruises from New York
6. Diamond Princess Cruises from Buenos Aires
7. Diamond Princess Cruises from Singapore
8. Royal Princess Cruises from Vancouver
9. Majestic Princess Cruises from the West Coast
10. Sapphire Princess Cruises from Melbourne
11. Emerald Princess Cruises from Los Angeles
12. Coral Princess Cruises from Sydney
13. Caribbean Princess Cruises from the East Coast
14. Crown Princess Cruises from London
15. Ruby Princess Cruises from the East Coast
16. Regal Princess Cruises from Barcelona
17. Sky Princess Cruises from Southampton
18. Enchanted Princess Cruises from St. Petersburg
19. Coral Princess Cruises from Auckland
20. Emerald Princess Cruises from Seattle
Princess Cruise Departure Ports
1. Anchorage
2. Auckland
3. Barcelona
4. Brisbane
5. Buenos Aires
6. Copenhagen
7. Dubai
8. Fort Lauderdale
9. Kobe
10. Southampton
11. Los Angeles
12. Melbourne
13. Manhattan
14. Quebec City
15. Rome
16. San Francisco
17. Seattle
18. Singapore
19. St. Petersburg
20. Sydney
21. Tokyo
22. Vancouver
23. Whittier
24. Piraeus
25. Dover
26. Civitavecchia
27. New York
28. London
29. Port Everglades
30. Adelaide
31. Laviron
32. Florida
33. The East Coast
34. The West Coast
35. California
Princess Voyage Duration
1 – 5 Days
6 – 8 Days
9 – 15 Days
16+ Days
Princess Cruises Ranking
The ranking of the Princess is based on user reviews, expert suggestions, and health ratings.
1. It stands on #10 for the best cruise line for couples
2. It stands on #4 for the best cruise line for money
3. It stands on #7 for the best cruise line in the Caribbean
4. It stands on #14 for the best cruise line in the Mediterranean
Different Types of Princess Cruising Style
Princess cruise line offers different cruising styles that include cruises for Family-Friendly, Disabled, Senior Citizen, Romantic & Honeymoon Destinations, Fitness & Health, Solo Travelers, and Gourmet Food.
Princess Types of Cabin/Staterooms
See everything Princess Cruise has to offer in your private stateroom. Below you will find the best cabins/staterooms for your next journey on Princess.
Suites onboard Princess Cruises include everything with luxury balcony furniture, complimentary mini-bar setup, free water bottles, access to the spa, professional cleaning and laundry, specialty restaurant, and more.
Two Bedroom Family Suite has a unique suite with two bath areas, one large living area, and a large private balcony. Eight people can occupy each Two-Bedroom family suite at a time. Moreover, it has a floor-to-ceiling sliding glass door and a separate seating area with a coffee table and sofa bed.
Balcony staterooms feature floor-to-ceiling sliding glass doors and give you enough space than a standard stateroom. It's your own outdoor space with a small coffee table and two chairs, and a view that relaxes your mind.
Interior staterooms are the most affordable option to recharge your batteries within budget. It features two twin beds with other amenities such as a private bath, closet, TV, and more.
Club Class Staterooms are like mini-suite, but it gives you elevated luxury and convenience, such as priority services and enhanced amenities.
Connecting Staterooms are for those families or groups who have come for their reunion or family vacation. All connecting staterooms come with more space and convenience. There are around 87 additional connecting staterooms and 174 connecting doors to keep the whole family together.
Premium Balcony stateroom features a more oversized balcony to take in the spectacular views and additional space than a standard stateroom.
Oceanview staterooms have all the basic amenities that interior staterooms have but added benefits such as a view of the ocean from either a porthole or a picture window that can bring natural light to the cabin.
Mini-Suite with Balcony is exclusively bigger than a balcony stateroom with luxurious living space, separate sitting area with sofa bed, and other premium amenities. Even there are some mini-suites where you won't get a balcony, so they are marked as mini-suite with no balcony.
Sky Suite can easily fit up to 5 people at once with 700-sq. Ft. balcony and luxurious living space.
Wheel-Chair Accessible staterooms are specially designed for disabled guests with wide doors, roll-in showers, and accessible access amenities.
Princess Cabin Features
Each stateroom has other luxurious for your convenience, such as
Comfortable queen or two twin beds
Refrigerator
Flat-panel television
Private bathroom with shower
Complimentary 24*7 room service
Spacious closet
Desk with chair
Digital security safe
Hairdryer and other bathroom amenities
Note: Extra charges for balcony dinner, pizza delivery, and beverages. Also, 3rd/4th berths available in selected cabins.
Princess Dining Options
Anytime Dining rooms are available on all Princess Cruises where you aren't limited to eat at a fixed time or place on the ship. Instead, guests get the flexibility to eat at their convenient location and time. For example, Bordeaux Dining Room, Michaelangelo & Da Vinci Dining Rooms, Pacific Moon & Savoy Dining Rooms, and Palm & Coral Dining Rooms.
Bayou Café & Steakhouse is a truly unique dining experience at sea because its offers some mouthwatering dishes such as smothered gator ribs, chicken and chorizo jambalaya, peel-and-eat shrimp along with N'Awlins crawfish "mud bug" bisque.
Casual Dining lets all guests grab a quick bite whenever they like or like take-out or dine at the pool.
Horizon Court Buffet is a casual dining restaurant where guests can take a quick bite buffet. In addition, guests will get a complimentary dining experience.
A Patisserie is a quick bite spot that offers bakery items. Guests can sit there and eat or can take out and eat on the poolside.
Sabatini's Italian Trattoria serves an Italian and Mediterranean menu with premium seafood. But the place is only open for dinner.
The Salty Dog Grill is a place to satisfy your hunger with 100% handmade gourmet food. It offers gourmet burgers, triple smoked burgers, classic hot dogs, and fries in tempting varieties along with bacon & cheese and their special Princess Burger.
Each Princess's cruise has its Traditional Dining room, such as Island Dining Room, Botecelli's Dining Room, Florence Dining Room, International Dining Room, Provence Dining Room, and Symphony & Concerto Dining Rooms.
Ultimate Balcony Dining delivers your dinner right to the comfort of your balcony. Guests can stay in their cabins and can order their food with additional charges.
Wheelhouse Bar is a classically decorated bar that organizes trivia games and guest lectures during the daytime.
World Fresh Marketplace has different well-balanced food options to choose from.
24-Hour International Café offers some freshly bakes small bites, gourmet beverages, and treats such as pies, salads, and sandwiches.
Alfredo's Pizzeria makes hand-tossed pizza in its open kitchen and serves them straight out of the oven. It has also been voted as "The Best Pizza at Sea" by USA Today.
Chopsticks Noodle Bar serves freshly prepared noodles soup and classic wok-fried noodle dishes with an Asian twist. For example, Wonton Noodle Soup or Sichuan Dan-Dan Noodles.
Lobster & Dim Sum Bar is an alfresco café and a place to treat grilled lobster. For an additional treat, guests can choose from three different varieties of delectable Dim Sum.
Chef's Table Lumiere is treating both gourmet novices and gastronomes. It is a perfect culinary journey for any special occasion at sea or just making your cruise vacation even more impressive.
Crown Grill features an intimate dining experience in a classically elegant setting. It is an open kitchen where chefs prepare and cook to order top-quality chops, beef, and seafood.
Chef Richard Chen runs a Harmony restaurant onboard of Princess Cruise. His Chinese restaurant worn the Michelin Star because its innovative plates demonstrate impeccable techniques and mastery of blending and balancing flavors and ingredients.
Gelato has some delicious Italian-style ice creams, designer sundaes, creamy fruit smoothies, and frosty shakes with classic banana or pineapple splits.
Gong Cha is a bubble tea brand that has opened at sea to offer its different drinks specially designed for Princess Passengers.
Ocean Terrace Juice Bar gives a positive dining experience and fresh, hand-crafted juices and smoothies rich in nutrients and vitamins.
Princess Live! Café has everything from live concerts to interactive culinary shows to late-night comedy and games, making an ideal spot for entertainment throughout the day.
Yao Family Wines are Yao Family Wines' unique wines that make an ultra-premium label from Napa Valley, California.
The Pastry Shop offers some fresh and healthy baked items throughout the day, such as fresh waffles, hot desserts, pastries, and classic and modern desserts, along with cookies and tea sandwiches.
Vines is a wine and tapas bar that offers old and new-world vintage wines along with unique events, food pairings, and wine sampling.
Crab Shack is ideal for all seafood lovers because it offers seafood cuisines such as popcorn shrimp, spicy sausage, jumbo shrimp, mussels, clams, and bayou-style boiled crawfish.
SHARE by Curtis Stone allows tasting his exquisite cuisine made from the finest ingredients like seafood, ultra-premium meats, and more.
Santa Fe Dining Room is open for any time dining at dinner time between 5:30 pm and 10:00 pm. Its specialty is chicken or steak fajitas, along with healthy options.
Bistro Sur La Mer by Emmanuel Renaut is the charm of a French Bistro. It offers a bistro-style dining experience with a slightly modern twist.
Chocolate Journeys completes cruiser's chocolate fantasies at sea by offering different hand-crafted and most decadent chocolates made from Master Norman Love.
Princess Activities That Are Included
Princess Cruises have everything right from different bars to lounges to dazzling magic shows, top comedians, nightclubs, feature films, and cafes until casinos and beyond.
Guests can head towards Adagio Bar to enjoy their beloved desserts and Italian-style coffee and liqueurs.
Churchill's Cigar Lounge is a designated cigar lounge where passengers can relax with a premium cigar and enjoy sporting events on giant TV screens and drinks in hand.
Club Fusion Lounge is a happening nightspot where feet start moving and your heart pumpin'. Some events include karaoke contests, theme parties, live performances, and other nightly events.
Crooner's Lounge and Bar is a classic martini bar that opens at 1 pm. This lounge has evening entertainment features like live piano music and an enticing menu of 75 martinis.
Explorer's Lounge is one of the leading entertainment venues among the three venues. It offers trivia competitions, art auctions, dancing, karaoke, pop stars, and liars club game show with themed nights.
Internet Cafe is available on all ships of Princess. Cruisers can access the internet by paying some additional charges.
The Library is present on all Princess ships. It features books from fiction to reference and some best-selling authors, audiobooks, and board games for guests.
Movies Under the Stars is a reel treat to your day or night because it is an exclusive open-air poolside amphitheater. In addition, it organizes thrilling concerts, sports events, and films.
Platinum Photography Studio captures all your memorable moment in time. It is specialized in taking premium black and white portraits.
The Mermaids Tail Bar is a poolside bar that sells a small selection of chocolates and sweets with different drink types.
Princess Casino offers many gaming options, such as the latest slot machines to prize tournaments, blackjack, and more. The tables play by Vegas rules and the American version for roulette challenges.
Princess Theater has many shows to offer and entertain everyone on the cruise. It showcases timeless classics, original productions, and live performances.
Shops & Boutiques onboard all fleets are tax and duty-free, along with international brands such as Citizen, Gucci, Tissot, and Chanel.
Skywalker's Nightclub has a huge dancing floor, a DJ spinning hot music collection, and excellent cocktails, perfect for a night of dance.
Bars & Lounges onboard Princess Cruises offers a wide array of colorful cocktails, stellar wines, cold brews, and more. Guests get a chance to explore various refreshingly different tastes while watching the breathtaking sunset or dancing on the dance floor under the open sky.
A Fantastic Journey is a musical event with high-tech, great musical numbers, and a mesmerizing theatrical show. The show combines the music with dazzling special effects, high-flying aerialists, and the first drones in an exhibition at sea.
Photo & Video Gallery is present on all Princess Fleets with professional and licensed photographers and videographers who will capture your moments whether you're on board or ashore.
Princess Watercolour Fantasy Show is a breathtaking water dancing show at night. Its fountain shoots water up to 33 feet high and is choreographed on music beats.
Sing on the Sea Karaoke boasts six private karaoke suites. Its unique color palette and themed décor make this space perfect for spending and creating new memories while enjoying the different Karaoke performances and eating.
The Shops of Princess offers many designer brand shops from Gucci and Luxury watches from OMEGA, BVLGARI, and more.
Vista Show Lounge offers ample comfortable seating space with family and friends over tea. At the same time, enjoy the illusionists, comedians, and some live musical performances on the large stage.
Bellini's Bar, An Italian-inspired cocktail venue, is a mind-blowing "floating" spot to enjoy some atrium activities and cocktails while watching the panoramic views.
Club 6 is the most intimate atmosphere and contemporary décor with vibrant space to grab a cocktail and dance to your favorite hits.
Leaves Tea Lounge Room offers natural and custom-blend base teas with fruits, herbs, and spices. In addition, you can enjoy your tea with the comprehensive collection of books with appealing titles and interests.
Sea View Bar is a beach-style bar specializing in serving tropical cocktails and flair bartending shows.
Take Five! is the jazz theater at sea where guests can swing their hips on the fiery rhythms of Afro-Cuban jazz while sipping their favorite cocktails.
The Piazza is a paradise for all pizza lovers because the vibrant square of Europe inspires this place. It also offers gourmet coffees and a marvel wine selection.
Wake View Bar is lying aft of the promenade deck behind the club fusion and makes a quiet atmosphere. Unfortunately, this bar is mainly unstaffed, which makes it a self-serving bar.
Princess Cruise Health and Fitness
Princess is fully loaded with activities and adventures to do onboard and ashore. Yet, it keeps health and fitness in mind. In addition, all the Princess cruise is designed by keep entertainment, inspiration, and education in mind.
Freshwater Pools & Hot Tubs are onboard all Princess fleets. Guests can splash around, ride the waves, swim against the current, or take a dip in one of this ship's seven bubbling hot tubs and freshwater pools.
The glamour of Hollywood inspires Hollywood Pool Club with a Hollywood chic-style environment day and night, surrounded by modern sculptures, steaming hot tubs, comfortable loungers, and topiaries.
At Lotus Spa, cruisers can treat themselves and feel relaxed. There are different treatments, such as facials, massages, and scrubs to body acupuncture and wraps. In addition, a unisex beauty salon within the spa offers various services from manicures to haircuts, teeth whitening, and barber services.
The Infinity-style Wakeview pool and bar are perfect for taking a dip into a soothing hot tub and enjoying the lounge by soaking the sun.
Princess Links is Princess's nine-hole mini-golf course on the top deck of each fleet.
Sports & Fitness Centre aboard will keep you active and fit. The Princess keeps you busy with its ultimate games such as paddle tennis, jogging tracks, basketball, and state-of-the-art gyms with spectacular ocean views. In addition, cruisers can use gym exercise equipment such as recumbent bicycles, strength equipment, treadmills, elliptical machines, and free weights.
The Greens is on the top deck of every Princess Cruise with the nine-holes miniature golf course.
The Sanctuary is an adult-only haven. They can enjoy the alfresco massage and listen to the deep ocean waves and healthy snacks and refreshing drinks.
Princess Cruise for Kids and Teens
Princess offers many family-friendly options, from enriching youth and family programs to onboard activities specially designed for kids, youth, and teens. It also has activities that spark curiosity and fuel creativity within kids.
Explore the Treehouse specially designed for kids 3-7 to attend parties, dance, create art and craft projects, or compete in Lego boat-building.
The Lodge is a small corner to keeps kids busy in different things such as games, competitions, and dancing. Special programs such as rocket building, exploring outer space with stargazing, and even learning how to build a model roller coaster.
Just for Teens 13-17, Princess cruises have a hangout in the beach house. It is a contemporary lounge for teens onboard for hanging out and socializing with late-night movies and parties.
The Reef Splash Zone is an interactive water playground and a splash pool with a whale that rains from its fluke and water showers. This area is kid-friendly so that families can enjoy their family time along with cocktails, mocktails, and splashing.
Princess Pelicans is an exciting area for all toddlers onboard Princess Fleets. They can enjoy different games and activities such as mini-air hockey, movie nights, arts and crafts, and some groupie activities.
Shockwaves have plenty of activities for 8 to 12 years old kids. It includes kids-only dinners, movies, talent shows, sports tournaments, and video games like PS2, PS3, and Wii.
The Remix is a new lounge for teens who are 13 to 17 years to meet and make new friends and play different video games, skeeball, and foosball. Even teens onboard can enjoy DJ workshops, hot tub parties, formal dinners, and mocktails.
Princess Cruise Facilities
Princess offers pop choir classes to wine tasting, art classes, and fitness sessions ashore and aboard for passengers to enjoy.
Princess Pop Choir meets and rehearses with fellow songbirds in a fun and participative performance choir. In addition, the princess encourages cruisers to join in on the pop culture spotlight.
Culinary Arts feature entertaining demonstrations from guest chefs as well as their onboard experts. So guests get ready for an exciting tour of the world of fine food.
Wine Tasting programs let the following cruisers learn about the basics of wine tasting or a connoisseur interested in expanding your knowledge and tasting seminars on your schedule. Guests will also get a fantastic opportunity to make new friends as well as hand-picked by their cellar master.
Creativity@Sea helps people to learn and discover their craft skills by making some personal memento.
Navigation@Sea is a visual presentation of ship operation highlighting the basic information about the maritime terminology from bow to stern.
Art History@Sea is a tour of various subjects that varies from aesthetics to specific periods and vital figures in the history of art and artistic movements.
Princess Cruises Book Club is an onboard reading area where fellow folks will find a wide selection of books from classics to today's top sellers.
Discovery at Sea Enrichment Programs offers unforgettable experiences such as exploring coral reefs on a snorkeling adventure or experience life aboard Alaska's Deadliest Catch crab boats. This program doesn't just allow you to see the world, but it lets you discover its wonders.
Live it Up at the Festivals of the World because the Princess party always brings people together to enjoy and celebrate the moments.
Destination-Themed Activities depend on your itinerary such as street pan drum lessons in the Caribbean, Mariachis on deck in Mexico, Hula dancing and ukulele lessons in Hawaii, and more. In addition, it offers live performances, music, dance lessons, local foods, and more.
Culinary Demonstrations & Wine Tastings lets their guests indulge in special wine tasting programs from regional vineyards and varietals worldwide. Even guests can learn to prepare gourmet specialties.
Edutainment lifts knowledge in a fun way. This cruise line has an exclusive partnership with the California Science Centre. As a result, the youth staff is trained to deliver exciting and interactive science activities for kids 3-12 years.
ScholarShip@Sea gives definitive prospects to keep them involved with up to 40 classes on every cruise with different activities such as whale watching, roller-coaster building, squid dissection, and exciting chemistry experiments.
Art Collections, Galleries, and Auctions happen on all boards of Princess Cruises. In addition, they have an extensive art gallery, where guests can attend an art history lecture and auctions. Even guests can bid on keepsakes of your own.
Other Details of Princess Cruise
Disabled Facilities: Guests who have any disability get special facilities, such as wheelchair-access restaurants, spas, theaters, lounges, bars, and open deck space. Even the onboard elevators are big enough that the wheelchair can quickly get in.
Service Dogs: This cruise line also welcomes service animals and has hosted various special helpers, including seeing-eye dogs and hearing-assistance dogs. But there is a limit of 25 dogs per cruise because they only have 25 life vests for that on many ships. They even have a "helping hands" monkey.
Special Dietary Requirements: Princess Cruise line offers special dietary requirements such as a low-sodium diet, low-fat diet, and vegetarian diets. However, baby food and kosher meals are provided upon advance on paper appeal. In case of other diet requirements, guests can inform the travel agents at the time of booking.
Smoking And E-Cigarette: By keeping the cruiser's comfort in mind, Princess has implemented the following policies for smoking: designated smoking areas, stateroom smoking policies, and e-Cigarette policy. There are some marked areas where guests can smoke, have a sufficient amount of ashtrays, and are emptied regularly. In addition, the use of e-cigarette is allowed in some designated smoking areas.
Age Restrictions: Onboard all Princess cruises, the gambling age is 18 years, and the drinking age is 21 years and more. Cruisers under 18 are not even allowed in the casinos or night club after 11:00 pm.
Dress Code: Casual sportswear, including lightweight pants, shorts, and jogging suits, is allowed at sea and ashore during a hotter climate. Also, bring sweaters, a jacket, or an all-weather coat for a cool evening. Cruise with five days or longer at least have one formal night, so ladies can get their evening gowns or cocktail dresses while men can get their tuxedos, dark suits, or dinner jackets.
FAQs for Princess Cruises
As of now, Princess cruise ships allow passengers to serve themselves in many areas at the onboard buffets, in most cases by picking up their own plates, utensils, and scooping their own food. However, crew members are still present at some stations.
On Princess Cruises, the following drinks are free: tea, coffee, water, lemonade, iced tea, and lemonade. It is the responsibility of the consumer to pay for all other drinks. The beverage packages offered by Princess Cruises can also be purchased before the cruise or onboard.
A number of bladed weapons, sharp pointed weapons, daggers, sabers, swords, knives, pitchforks, ice axes, axes, straight razors (shaving safety razors are permitted), razor blades not in cartridges, box cutters, ice picks, meat cleavers and utility knives are prohibited.