SAILINGS OFFER ONBOARD CREDIT FOR UNFORGETTABLE CRUISES
---
---
Subscribe Our Newsletter, Receive Cruise Deals by Email.
I agree to receive news and promotional material from this website and I understand that I can cancel at any time. Please refer to Our
Privacy Policy.
---
If you want to make the most of your upcoming cruise vacation, you've come to the right place. Onboard credits are a fantastic way to enhance your cruise experience without stretching your budget. Whether you're a first-time cruiser or a seasoned traveler, onboard credits can provide extra spending money to enjoy the amenities, activities, and indulgences onboard your chosen cruise ship. This section will explore the various onboard credit deals available, highlighting their benefits and helping you find the perfect deal for your next voyage. So, let's dive in and discover the exciting world of onboard credit deals!
You'll probably come across the term "onboard credit" if you look for cruises online. Cruise lines and online travel agencies like us often use booking bonuses. Booking an inside cabin on a short cruise may only require a $25 cruise onboard credit, but booking a suite on a longer cruise may require hundreds.
How will it work once you get it? Before you cruise, you'll need to know what onboard credit (OBC) means.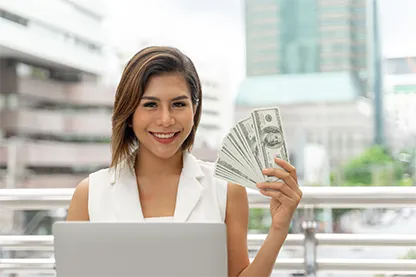 Which Cruise Lines offer onboard credit deals?
Onboard credit deals are common among cruise lines. You should check with the cruise line or a travel agent for the most up-to-date information regarding specific offers and promotions. The following cruise lines offer onboard credit:
Royal Caribbean: Royal Caribbean often runs promotions with onboard credit as part of the "NextCruise" program.
Carnival Cruise Line: With their "Early Saver" rates or specified sales events, Carnival frequently offers onboard credit.
Norwegian Cruise Line: In Norwegian Cruise Line's "Free at Sea" promotion, guests can choose from various perks, including onboard credit, as part of their promotions.
Princess Cruise Line: A Princess Cruises promotion often includes onboard credit. Special offers are usually available for different destinations.
Celebrity Cruise Line: Onboard credit deals are occasionally available on Celebrity Cruises during their "Sail Beyond Event."
Holland America Cruise Line: During specific sales events or for certain cabin categories, Holland America Line offers onboard credit as part of their promotions.
MSC Cruise Line: Some MSC Cruises promotions offer onboard credit. The timing and region of these promotions can vary.
Various factors can affect the availability of onboard credit deals, including sailing dates, destinations, cabin categories, and other factors.
Where to Spend Onboard Credit on Your Cruise?
Onboard credits can be used on board and sometimes to purchase excursions and packages online prior to your cruise. Onboard credit balances can usually be found in the cruise planner on your reservation. The remaining balance can be used for online purchases, such as drink packages and Wi-Fi during your cruise. A person can spend onboard credit on,
Specialty dining packages
Wi-Fi packages
Shore excursions
Spa splurge
Lowering your drink bill
Shopping onboard
Professional photos
Crew gratuities
Fitness center classes
How Can You Get More Onboard Credits?
A cruise line or travel agency like CruiseBooking.com may give you an onboard credit as a promotion when you book a cruise. Booking your next cruise onboard is one of the cruise hacks seasoned cruisers use to earn more onboard credits. You can then use these credits for this or your next cruise. Ask on of our cruise agents about military benefits, past passenger promotions, shareholder credits, and regional promotions for more OBCs. Additionally, OBCs are sometimes given as goodwill gestures, such as compensation for a problem on a cruise ship.
Bottom Line
You can use onboard credit for almost anything. This can reduce your anticipated vacation bill by covering costs you already planned to incur or as a license to do something you would not do if you were paying.
FAQs for ONBOARD CREDIT
The onboard credit can be either per person or per cabin it will depend on the current offer.
Yes, onboard credits expire. They are only valid for the duration of your cruise.
An onboard credit is generally non-transferrable and intended for the person whose name is on the reservation.
The credit cannot be refunded or exchanged for cash. To maximize the use of your onboard credits, plan your spending carefully. Unused credit at the end of your cruise will be forfeited.
A 3% fee applies to table games, but no casino slot machine fee exists. Onboard credit can only be used at the casino; winnings can only be cashed out.