About Celebrity Cruises
Looking for a romantic getaway, or do you want a family cruise? Celebrity Cruise Line offers you everything. The lovely atmosphere and the festive vibe on the cruise make you bite your nails while on a ship by this cruise line. Rooftop gardens, multi-specialty dine-in restaurants, wine bars, double pool loungers, and real-grass lawns give you once in a lifetime experience. It is a delight for avid spa-goers as it houses 'Aquaclass Cabin,' which has all amenities and access to specialty restaurant 'Blu' and more.
Suppose you are more of a private person. In that case, an arrangement can be made that allows you to have personal retreats, hot tubs (in the balcony), Solariums and will be given more privacy. It is an extreme delight for families, and they can have a great time picnicking at the 'Lawn Club' or enjoy an a la carte lip-smacking dinner at 'Murano's. Isn't it exciting and tempting?
Book your cruise to experience this fun at Celebrity Cruise Line.
Highlights: Martini Bar and Crush, Michael's Club, Sunset Bar, Ensemble Lounge, Rendezvous Lounge, Sky Observation Lounge, Quasar, Pool & Mast Bar, Casino, Slush, and more.
Celebrity Fleets
1. Celebrity Apex
2. Celebrity Constellation
3. Celebrity Eclipse
4. Celebrity Edge
5. Celebrity Equinox
6. Celebrity Flora
7. Celebrity Infinity
8. Celebrity Millennium
9. Celebrity Reflection
10. Celebrity Silhouette
11. Celebrity Solstice
12. Celebrity Summit
13. Celebrity Xpedition
14. Celebrity Xploration
Celebrity Destinations It Sails To
1. Transatlantic
2. British Isles & Western Europe
3. Alaska
4. Asia
5. Bahamas
6. Bermuda
7. Caribbean
8. Eastern Caribbean
9. Southern Caribbean
10. Western Caribbean
11. Europe
12. Eastern Mediterranean
13. Western Mediterranean
14. Hawaii
15. Mexican Riviera
16. Panama Canal & Central America
17. South America
18. Around the World
19. Australia & New Zealand
20. Canada & New England
21. Baltic Sea
22. South Pacific
23. Transpacific
24. Mediterranean
25. Pacific Coastal
26. Mexico
Celebrity Cruise Ports of Call
1. Grand Cayman (Georgetown)
2. Aruba
3. Nassau
4. Cozumel
5. San Juan
6. St. Kitts (Port Zante)
7. St. Maarten
8. Curacao
9. Miami
10. Fort Lauderdale (Port Everglades)
11. Antigua
12. Southampton
13. Barcelona
14. Venice
15. Naples
16. Rome (Civitavecchia)
17. Lisbon
18. Sydney (Australia)
19. Amsterdam
20. Kotor
Celebrity Cruise Ship Destinations
1. Celebrity Summit Cruises to Mexico
2. Celebrity Summit Cruises to the Eastern Caribbean
3. Celebrity Millennium Cruises to the Eastern Caribbean
4. Celebrity Constellation Cruises to the Eastern Mediterranean
5. Celebrity Summit Cruises to Canada & New England
6. Celebrity Silhouette Cruises to the British Isles & Western Europe
7. Celebrity Summit Cruises to the Bahamas
8. Celebrity Infinity Cruises to the Mediterranean
9. Celebrity Edge Cruises to the Western Caribbean
10. Celebrity Apex Cruises to the Mediterranean
11. Celebrity Edge Cruises to Mexico
12. Celebrity Eclipse Cruises to the South Pacific
13. Celebrity Apex Cruises to the Baltic Sea
14. Celebrity Infinity Cruises to the Eastern Mediterranean
15. Celebrity Silhouette Cruises to the Western Caribbean
16. Celebrity Constellation Cruises to Europe
17. Celebrity Edge Cruises to the Eastern Mediterranean
18. Celebrity Reflection Cruises to the Caribbean
19. Celebrity Infinity Cruises to Transatlantic
20. Celebrity Reflection Cruises to the Bahamas
Celebrity Cruise Ship Departure Ports
1. Celebrity Summit Cruises from Bayonne
2. Celebrity Constellation Cruises from Rome
3. Celebrity Edge Cruises from the East Coast
4. Celebrity Apex Cruises from Amsterdam
5. Celebrity Reflection Cruises from Florida
6. Celebrity Solstice Cruises from Seattle
7. Celebrity Reflection Cruises from Civitavecchia
8. Celebrity Edge Cruises from Fort Lauderdale
9. Celebrity Summit Cruises from Southampton
10. Celebrity Silhouette Cruises from the East Coast
11. Celebrity Equinox Cruises from Port Everglades
12. Celebrity Summit Cruises from London
13. Celebrity Eclipse Cruises from Honolulu
14. Celebrity Eclipse Cruises from Sydney
15. Celebrity Constellation Cruises from Venice
16. Celebrity Apex Cruises from Port Everglades
17. Celebrity Millennium Cruises from Florida
18. Celebrity Solstice Cruises from Yokohama
19. Celebrity Infinity Cruises from Buenos Aires
Celebrity Cruise Departure Ports
1. Amsterdam
2. Anchorage
3. Auckland
4. Barcelona
5. Boston
6. Buenos Aires
7. Copacabana Beach
8. Fort Lauderdale
9. Hong Kong
10. Honolulu
11. Lisbon
12. Southampton
13. Los Angeles
14. Miami
15. Bayonne
16. Rio de Janeiro
17. Rome
18. San Diego
19. San Juan
20. Seattle
21. Seward
22. Singapore
23. Sydney
24. Tampa
25. Vancouver
26. Venice
27. Cape Liberty
28. Civitavecchia
29. Valparaiso
30. New York
31. London
32. Yokohama
33. Port Everglades
34. Florida
35. East Coast
36. West Coast
37. California
Celebrity Voyage Duration
6 – 9 DAYS
10 – 14 DAYS
Why Should You Go On Celebrity?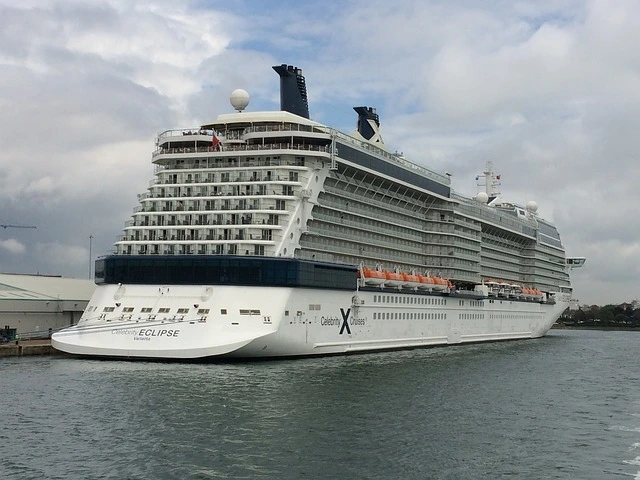 The celebrity fleets are beautifully crafted and decorated with a modern and comfortable vibe. The fleets of celebrity cruises are famous for their onboard dining, activities, drinking, décor and entertainment, and enrichment programs and activities for toddlers, kids, and teens. But this cruise is not for someone who doesn't like to follow the trend or is not ready to pay additional dining variety charges.
Celebrity Ranking
The ranking is based on the expert reviews, ratings, and testimonials of the cruisers, including the health rating.
1. It stands on #2 in best cruise line for the money
2. It stands on #7 in best cruise line for couples
3. It stands on #4 in best cruise line in the Caribbean
4.It stands on #6 in best cruise line in the Mediterranean
Different Types of Cruising Style
Celebrity cruise line offer different types of cruising style that includes cruises for families, disabled, senior citizen, honeymoon, fitness & health, solo travelers, and gourmet food.
Celebrity Types Of Cabin/Staterooms
Celebrity cruises offer luxury and a standard cruising experience. It provides a range of staterooms that are listed below.
1. The retreat is not only a place, amenity, or service. It is more than that an unparalleled vacation experience that includes a stunning suite, an exclusive lounge, a private restaurant, and a sundeck that rivals any high-end resort.
2. AquaClass guests can spend their time on their private veranda, premium bath amenities, unlimited access to the SEA Thermal Suite or The Persian Garden, complimentary dining at Blu, and the personal spa concierge.
3. Concierge Class guests receive special treatment and priority seating at onboard restaurants and access to the embarkation day's unique lounge. They can sit and wait to board the cruise.
4. Edge Series Stateroom erases the boundaries between inside and outside living space. The staterooms have infinite verandas that go right to the water's edge with a single touch of a button.
5. Veranda Stateroom allows you to spend and watch the sunset with your special one while enjoying the fresh breeze and breathtaking views.
6. Ocean View Stateroom comes with world-class amenities to create luxurious experiences. There is a large window from where you can enjoy the scenic view of the ocean.
7. Inside Staterooms are the personal sanctuary at sea. It comes with world-class amenities to create luxurious experiences.
8. Edge Suites provides the indulgent amenities of the suites along with exclusive access to The Retreat aboard.
9. Interior staterooms have ample space with more oversized bathrooms, more drawer space, and a feeling of home away from home.
Celebrity Cabin Features
Learn about the cabin features onboard each ship of Celebrity.
Veranda with seating area
Queen size bed with cashmere mattress that is convertible to two lower beds.
Individual safe, Mini Fridge, Hairdryer, Television, trundle bed, plenty space for a closet.
Plush 100% cotton bathrobes and towels
Four pillows in every Stateroom
Premium Custom blended bath products
Celebrity Shopping bag
Gratis breakfast, lunch, and dinner
24-hour room service*
Celebrity Dining Options
Food on Celebrity dining venues and restaurants features various ways to enjoy the best cuisine at sea. A range of lounges and bars provide the perfect places to relax and enjoy a lively ambiance.
1. Main Dining Room is a master class in elegance on celebrity cruises. It is complimentary for all cruisers and also provides flexible dining options. Even if you like to go for traditional dining at night, you can consider Main Dining Room. It would be best if you make a reservation each day.
2. Tuscan Restaurant is where you can discover the delicious ambiance, with a modern classical design inspired by Italian fashion and film and mouthwatering dishes. The Tuscan serves Italian-inspired dishes and is one of the four complimentary main dining areas on the celebrity cruises.
3. Cosmopolitan Restaurant is present on the fleets of Solstice and Millennium Class with its wine on display. Here you'll discover your top favorite dishes in an exciting way that will bring water to your mouth. It serves all American dishes, with classic Manhattan cocktails and succulent Braised Beef Shorts Ribs.
4. Normandie Restaurant offers modern French cuisine with modern upscale and refined designs that bring back your romance. Here you can discover the regional European wines, unique cocktails, and different starters.
5. Cyprus Restaurant offers stunning ambiance and reflects the Mediterranean fare. The main menu is focused on seafood that features simple, clean dishes and beverages of the Mediterranean region. It is the main dining complimentary area on some of the celebrity cruises.
6. Seaside Restaurant is an upscale casual restaurant that accommodates 116 people for breakfast, lunch, and dinner. It features a ceiling-to-floor window with stunning views and mouthwatering meals.
7. Martini Bar & Crush has talented bartenders that will entertain you while blending your favorite classic and contemporary martinis. The martinis will be served with an ice-topped bar.
8. Blu offers a world-class dining experience with a healthy and contemporary twist. It is exclusively for AquaClass guests. The Restaurant's theme is also blue and white with refreshing large windows and stunning décor inspired by the Mediterranean Sea. You can enjoy the fusion type of food.
9. Ocean Grill Restaurant is a casual outdoor dining area that holds up to 146 guests at a time. They grill the high-quality seafood harvested sustainably by locals. You can experience the alfresco dining during day and nighttime under the open sky.
10. Tuscan Grille lets you celebrate warm Italian hospitality and big, bold flavors of traditional Tuscan cuisine with sun-soaked flavors and timeless combinations. The chefs give every dish a unique and luxurious twist with some innovative cooking techniques.
11. Oceanview Café is a perfect place to have some quick bites during mid-morning or late afternoon treat. Here there is something for everyone who laidback in a casual environment.
12. Mast Grill / Seaside Grill offers BBQ and grill food along with a range of fresh cocktails at the poolside. You can enjoy swimming or lay on the deck chair in the sunshine.
13. AquaSpa Café is the best place to chill out on board celebrity cruises after coming from the Spa treatment. Here you can grab some yummy smoothies to fresh salads and juices, and more. The café is complimentary for the AquaClass cruises.
14. Café Al Bacio & Gelateria has warm interiors and the finest coffee beans. You can have your afternoon coffee at the Café al Bacio and indulge in some people-watching or treat yourself with freshly baked waffle cone with authentic gelato.
15. Sushi: On 5 pairs your favorite sushi dish with the most refined sake, their sommelier specialist recommended it. It is a luxurious and innovative spot to have some traditional Japanese cuisine.
16. Luminae at The Retreat is specially designed and reserved for the suite class guests. It is the ultimate delicate dining sophistication. The place is inspired by light – the early morning sunshine to the moonlight reflected on the ocean's surface. Here you can get some European influences, as well as Asian tastes. They use the finest and fresh ingredients to make all dishes.
17. Fine Cut Steakhouse is an American steak house inspired by traditional favorites and modern trends. The space is welcoming, warm, and inviting, with a glamorous palette of rich ruby, amber, and gold design elements. There is also a complete section of fresh, premium seafood to choose from.
18. The classic French Bistros inspires Le Grand Bistro with some mouthwatering sights, scents, and sounds of a bustling boulangerie patisserie. It creates a richly authentic dining experience. In the morning, you can have a cappuccino. You can have fresh bread and macaroons with a wide selection of wines that perfectly pair with your meals for lunch.
19. Le Petit Chef is using an innovative technology created by Skullmapping and presented by TableMation Studios. It creates a playful look at the dish you have ordered right before serving the actual dish.
20. Rooftop Garden Grill is nestled perfectly in its own delicious corner of the Rooftop Garden. It serves delightful gourmet dishes.
21. Murano is home to the finest, French-inspired cuisine, with unparalleled service and a sophisticated and warm setting. The place offers a luxury cuisine experience, timeless dishes with unique twists, and innovation to keep you guessing.
22. The Alcoves is on the Edge series fleets with a pool that faces-outward, cabanas. The spacious, airy, and luxurious coves invite you to climb in and get lost in the plush seating and incredible views of the sea.
23. Qsine is cool, contemporary, and a little offbeat with culinary adventure with a uniquely unordinary edge designed to surprise and delight. You can expect some twists on familiar favorites that include lobster, sushi lollipops, popcorn fish and chips, and more.
24. The Porch offers fresh seafood and a raw bar while surrounded by sun-dappled lawns, breezy ocean waves, gorgeous sunsets, and iconic beauty.
25. Eden Restaurant features a lively, open-air kitchen with a mouthwatering menu. You can take your dinner at Eden for some unique and personal culinary journey that transports you from Eden itself. You can grab some fusion dishes and mouthwatering dishes that are inspired by nature.
26. Darwin's Restaurant provides causal and open-sitting for its fellow cruiser so that they can enjoy the flexibility to choose their dining experience and can eat, drink, laugh, and satisfy their taste buds.
27. Beagle Grill is open for lunch and dinner and is a great place to have hamburgers, pizzas, sandwiches, chicken sandwiches, hot dogs, and some fresh fruits onboard. Even you can have a candlelight dinner if the weather condition is good.
28. 24-hour Room Service is a dedicated room service that delivers everything right to your stateroom or suite, is complimentary anytime. You can ask for your breakfast, lunch, or dinner in your stateroom, even during the late afternoon or mid-morning.
Celebrity Activities That Are Included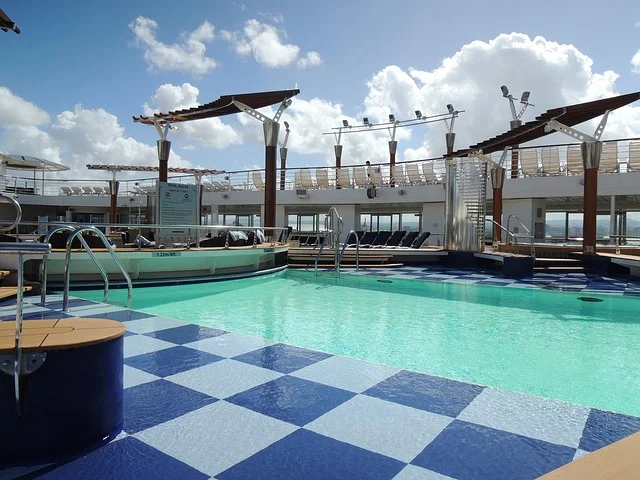 Celebrity cruise's entertainment activities are unique and diverse, so whatever your mood is, you can go and grab your favorite drink or take a seat or dance the whole night and let them entertain you throughout your journey.
1. The Lawn Club is an onboard real grass area on the top deck of all Solstice Class cruises of Celebrity fleets. It is designed exclusively with your relaxation and enjoyment in mind. You can enjoy your onboard picnic or sit under the sun in the late afternoon at sea. It is also a perfect place for al fresco lunch, play outdoor games, catch a live jazz concert, and more.
2. The Resort Deck is on Edge series with the asymmetrical, reinvented outward-facing pool deck that makes the sweeping landscape and iconic sea views. It is the solarium, an adult-only sanctuary like a hidden pocket park in a bustling city. The deck is like you come to another world on the water.
3. The Grand Plaza is a majestic three-story venue inspired by Italy's piazzas and its invigorating energy of everyone coming together to savor a taste of the good life. It is home to incredible specialty restaurants that includes Café al Bacio, Martini Bar, and a unique gathering place.
4. The Retreat Lounge & Sundeck on celebrity cruises are the striking envisioned by world-renowned interior designer Kelly Hoppen, MBE. The sundeck is a chic enclave that gives a high-end resort feeling where you can sit, relax and enjoy your wines, cocktails, and drinks.
5. Celebrity Activities can entertain you from morning till mid-night. There is something for every fellow cruiser, from kid to teen to young till elder. Your interest is divided into four categories such as Renew, Play, Discover, and Savor. The activities are so personalized that your journey will be unforgettable.
6. The Theater on the celebrity deck is the main dazzling entertainment area where you can enjoy the musical masterpieces to dramatic delights. Celebrity's talented team is continuously finding new ways to shock, inspire and enchant. It is uniquely imaginative and designed to thrill you.
7. Shopping Onboard a Celebrity cruise is a sensory-driven shopping journey. Here there are many branded stores where you can find bold and fashionable attires, accessories, and more for both men and women.
8. Craft Social is a place to rejoice and make yourself comfortable. It offers 40 handcrafted boutique beer selections, a wide range of a la carte, bar bites, gourmet comfort food, and creative cocktails that can end your thirst. The atmosphere it offers is sophisticated and inviting, with great music.
9. Quasar Nightclub is a retro-chic night hot spot that plays dance and the latest tracks into the early hours. You can dance to the latest and golden oldies tracks while enjoying your favorite drink.
10. The alfresco living inspires Magic Carpet. Wherever you move on the ship, you can experience Raw's open-air extension on 5 restaurants when you come on deck five. Here you will feel the ocean breeze, casual seafood, and its unique menu.
11. Eden is unlike anything at sea or anywhere on earth. It gives you three sensory experiences such as Chilful mornings, playful afternoons, and sinful evenings. Eden is the real place to enjoy oceanic beauty. Nature is effortlessly intertwined with design and performance art.
12. Celebrity Central Cinema is prepared to be wowed. It is a perfect place to recharge yourself after a long day while exploring a new destination at each port. You can also catch some world-class entertainment.
13. Celebrity iLounge features 26 Apple MacBook pro workstations, along with Apple products for sale. There are sessions and classes to learn the mac software and mac products on most sailings.
14. Michael's Club VIP Lounge is a sophisticated and distinguished club that is mainly for Zenith members. A concierge will be on-hand to help you with booking specialty dining and shore excursion.
15. Reflections, Revelations, Constellations & Cosmos are the different types of lounges that are waiting for you on each cruise. All celebrity cruises offer several comfortable spots to relax and enjoy a drink and satisfy their eyes with the ocean's unbeatable natural beauty.
16. Passport Bar is a friendly place, and it waits for you in the Grand Foyer to welcome you aboard. It motivates you to toast your cruise journey with a beer, wine, or cocktail. Even merely just waving bye to the world.
16. Art Gallery aboard is filled with all artwork types right from contemporary to modern to classic you'll never forget. You can also access their digital e-gallery, where you can find out 10,000 plus artworks from the archives. The team is an expert and will help you in finding a perfect painting.
17. The Art Studio lets you participate in Celebrity's onboard art auctions. You can discover the great art galleries filled with diverse works from some of the world's biggest names in art.
18. World Class Bar shows innovative techniques, impeccable cocktails, or delicious ingredients. Here you can enjoy "fine drinking" at its best.
19. Fortunes Casino onboard of Celebrity cruises is a place where guests can try their luck. The ambiance is also sophisticated and welcoming atmosphere with some plenty of action. You can relax, recharge and play the hottest slots and table games on a luxurious cruise vacation. In a casino, you can play games like poker, table games, and more. Even you can apply for casino credit before your cruise, and you will be ready to play as soon as you set sail.
20. Slush is a place on the deck where you can chill out with a flurry of fresh frozen cocktails that are hand-made and blends with the freshest ingredients. Several cocktails are available in non-alcoholic versions.
21. Hot Glass Class is an onboard activity where you will learn about the glass melting techniques and creating beautiful glass artwork. You can make unique glass arts such as a bowl, vase, starfish, flower, or other souvenirs to take home.
22. Card Room & Game On offers a wide range of cards and games onboard. Grab your favorite drink and go to the contemporary venues onboard.
23. Discovery lounge is the most popular venue onboard. The ample space and inviting atmosphere make this place more ideal for a small meeting.
24. Rooftop Terrace is found onboard Millennium Class Ships. It treats you with an intimate, cozy experience. You can enjoy movies while having snacks and drinks under the open sky and stars.
25. Sunset Bar, located at the end of The Lawn Club, is perfect for watching the ocean's panoramas. Here you can see the breathtaking sunset along with your favorite drink in one hand.
26. Cellar Masters is Celebrity's intimate bar that offers an extensive selection of wines from around the world. You can grab your favorite wine or else ask the sommelier for something new according to your mood.
27. Sky Observation Lounge lets you enjoy the ocean view by day. And at night, you can enjoy the ambiance created by live music, a range of cocktails, and a dance floor. The spot is perfect for night dance.
28. Ensemble Lounge has a luxurious and sophisticated atmosphere. You can visit this place before dinner or after your dinner for quick eating.
29. Gastrobar has plenty of fine wines to choose from, along with gourmet comfort food with handcrafted beer. You can sit back in the warm, plush, and sumptuous furnishings and indulge your every carving.
30. Rendezvous Lounge is on the Millennium-class ships. The calm atmosphere and sophisticated spot make this lounge an elegant and popular place to gather before dinner to enjoy cocktails and drinks.
31. Pool Bar & Mast Bar is a lively and fun deck where you can get a range of cocktails to enjoy your day's sunshine.
32. Dance with the Stripes is a dance tournament onboard. A panel of judges is selected to choose and vote on each round. Only one couple wins at the end.
Celebrity Cruise Health And Fitness
Staying healthy is a new habit and keep your fitness routine on track. Celebrity fleets offer one of the best cruise ships fitness and health sessions and other facilities listed below.
SEA Thermal Suite: There are eight distinct spaces in the SEA Thermal Suite, such as Hammam, Crystalarium, Salt Room, Steam Room, Infrared Sauna Room, Float Room, Heated Tile Loungers, Rainfall Water Therapy Room, and Infinity Veranda. It's a playground for the senses and an incredible place to relax before and after your treatment at the Spa.
The Persian Garden: This service is available only for Millennium and Solstice Series Ships of Celebrity. The AquaClass guests receive unlimited access to the Persian Garden. It is inspired by the ancient people, who say that moving water and temperature provide pain relief and release toxins from the body and promote deep relaxations. Guest onboard gets a rejuvenating experience from the Persian Garden. It includes aquatherapy environments from aromatic steam to tropical rain showers.
Treatments and Therapies: On Celebrity cruises, you can experience a wide range of treatments and therapies that includes Restorative Salt Stone Therapy, ELEMIS Thousand Flower Detox Wrap, and Thai Herbal Poultice Massage. There are many more types of treatments and therapies available onboard Celebrity cruises, such as ELEMIS BIOTIC Facials, Specialty Spa Tables, Hot Mineral Body Boost, Zero Gravity Immersion Massage, Aroma Spa Seaweed Massage, R3 Pain Management Therapy, Thousand Flower Detox Wrap, Earth Grounding Massage, and more.
Women in Wellness: On Celebrity Cruises, you'll discover an exciting new program known as Women in Wellness. The programs tap into the emotional, physical, and spiritual wisdom from some of the famous wellness women instructors.
Kérastase Salon: Celebrity Cruise has partnered with Kérastase Salon, one of the world's most recognized luxury brands, to create the eventual salon experience. The salon team diagnoses your individual haircare needs and prescribes personalized treatment options just for you. Some well-known services offer manicures, pedicures, and more.
The Barber: The Barber is only available on the Edge series ships and is available fleetwide. Before you head towards martini bar, the Club, or any other entertainment event, consider coming to the Barber for a new look. It is located at The Spa. To grab a quick hot shave and fresh trim, book the Barber service.
The Fitness Center: Maybe you are on vacation but don't want to skip your fitness sessions while going on a cruise vacation. Don't worry, Celebrity fleets have highly-qualified instructors along with the latest equipment, cardio equipment, and floor-to-ceiling windows that offer refreshing views of the sea as your backdrop. There is a jogging track, training studio, live-streamed classes, indoor classes, interval training, and more. The fitness center also includes a yoga studio, Zumba, Spinning, Cardio, personal and weight training.
Muscle Relaxing Massage Therapies: Book Muscle Relaxing massage therapy that is profoundly restorative treatment uses a uniquely designed amber and quartz wrapping. It is combined with eucalyptus and juniper supremacy to undo every knot and release every jot of strain.
Sports: Celebrity cruise play tournaments motivate you to play your favorite sports onboard with your old and new friends. Choose from a wide range of aboard sports such as table tennis, golf putting, and basketball, and even you can enjoy a jog on the jogging track.
Acupuncture: Whether you're looking for a simple tune-up or treating chronic symptoms, your certified and well-trained acupuncturist and pain management specialist will help you achieve the pain-free and better you. At Celebrity, they offer standalone services to address a series of ailments as a part of pain management programs to subside discomfort while on your cruise.
Celebrity Cruise For Kids And Teens
The below activities are specially designed for kids and teens onboard Celebrity Cruises. Each activity has its specialty and adventure.
1. XClub is for the younger cruisers who fall between 12-17. They can sit back and enjoy the latest Xbox games, explore the coffee lounge and go dancing club specially designed for teens. XClub is the best place for teens to visit on Celebrity cruises.
2. Fun Factory & Ship Mates places are both specially designed for kids aged 3 to 11. Here they can have fun learning and plenty of games to play and activities to take part in.
3. The largest Xbox Experience at Sea is a dedicated Xbox station and play area where Xbox and mobile consoles are kept for kids and teens. Sometimes there are solo and theme tournaments arranged for teens and adults. It is available in the XClub and at the Fun Factory.
4. iTake is a video project only for teens aboard. It is consists of storyboarding to filming, and editing. There are prizes and awards for numerous film category winners at the XClub film festival.
5. The Camp at Sea is the only and fully customizable Camp at Sea Program where your juniors can choose and fun-filled their activities in four categories – STEM, Art, Recreation, and Culinary. All of the types have more than 500 activities overall. Some youth counselors design the daily programming to keep your juniors engaged, entertained, and wanting more. This program makes every sailing a brand new experience for their fellow cruisers.
6. Autism Friendly: Celebrity fleets are Autism Friendly and offer interactive initiatives for families, including sensory-friendly films and toys, special dietary menu including autism-friendly services and products, such as
Priority check-in, boarding and departure
Phones/pagers for parents and kids who are taking part in the Camp at Sea activities.
Special dietary requirements including gluten-free and dairy-free.
Camp at sea toilet-trained policy exception.
Note: Adults are not allowed in Teen activities or at the Camp at Sea activities.
7. Teen Spa: Teen Spa is primarily designed to make the teens look unique from head to toe during their cruise vacation. This Spa is for teens who fall into age 13 to 17. It gives the treatments like Megawhite Express to Brighten Your Smile, Manicure and Pedicure, Healthy Hair Treatment, Gait & Posture, Healthy Glow Facial, Sensitive Skin Facial, Two-By-Two Massage, and more.
8. Kids Menus: Two types of kid's menus are specially designed for kids onboard – The in-room dining menu and the main dining menu. Both are listed below.
In-Room Dining Menu: Starters and Soup like Chicken Noodle Soup, Fruit Plate, Chicken Skewers with Yogurt Sauce and Soup of the Day. Salads Are of Two Types- Caesar Salad, And Mixed Green Salad with Kid's Choice of Dressing. Main Course Have Grilled Hot Dog with Fries, Cheese or Pepperoni Pizza, and Hamburger* With Fries. In Dessert, You Can Get, Cheesecake With Blueberry Sauce, Dark Chocolate Ganache Cake With Caramel, And Assorted Cookies And Milk Served With Cream Or Cold.
Main Dining Menu: Starters Are Consist Of Focaccia Croutons, Ranch Tomato Soup Basil, Crudités Hummus, And Caesar Salad. Entrees Have Spaghetti Bolognese, Mac and Cheese, Mini Margarita Pizza, Grilled Cheese Sandwich, Cheese Burger* With Fries, Grilled Filet Mignon* (40z) Mashed Potatoes, And Fish Fingers Lemon Parsley Mayonnaise. In desserts, kids can enjoy Chocolate Mousse, Chocolate Chip Cookies and Milk, Ice Cream and Sorbet, PB & J Sundae, and a Selection of Tropical Fruit Trifle.
9. Family-Friendly Excursions: Celebrity Cruises has recently introduced the Family-Friendly shore excursions that add over 70 new destinations to the current excerpt and accentuate special interest activities. It has been designed with so many fun and exciting, unique shore excursions. It can be hard to choose one tour to enjoy with your family. You might love to visit a local aquarium or zoo, explore the port cities or towns on the drive over, or else you can choose a tour that includes an additional sightseeing stop for two or more.
10. Babysitting services are offered either in the Fun Factory or in your stateroom. To opt for babysitting child must be 12 months old and should book the service at least 24 hours prior. During babysitting, one parent must be their onboard, and the service will be on a first-come-first basis.
Celebrity Cruise Facilities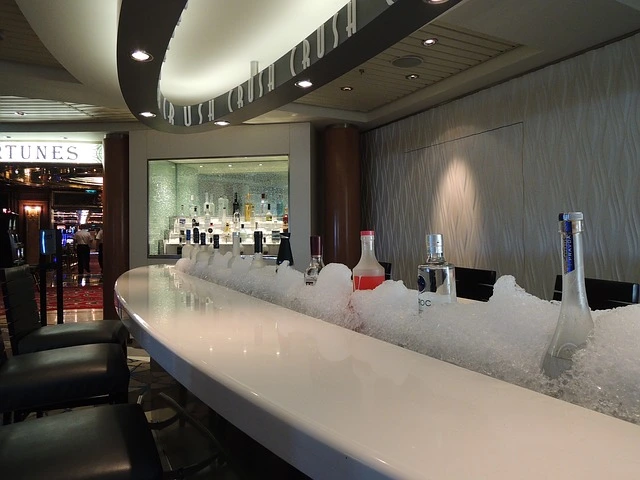 The fun facilities onboard Celebrity are crafted carefully, just like they have crafted their fleets. Even have taken one step ahead in the entertainment industry of sea by providing entertainment 24*7.
Parties and Events: Explore each and everything onboard right. It starts from never-ending parties to different live music concerts and stage shows to their stunning deck and mega deck parties to exciting all your senses. There are different kinds of events and parties aboard Celebrity fleets such as Caravan at the Club, Wonder at Eden, Undercover at the Club, Groove, Sizzle, Masque, Motown, Celebrity Rox, Reigning Rocks, and silent Disco.
Live Music: You can enjoy performances by international bands as sublime as their venues with live music all over the ship during day and night. You can sink your toes into the grass and sit there to enjoy the live jazz performance at the concert at The Lawn Club. Even you can enjoy the live music concert at The Rooftop Garden.
Stage Shows: To make your cruise vacation unforgettable, Celebrity has planned many stage shows and memorable adventures at every moment of the journey. There are engaging and visionary performances from exclusive brand partnerships and award-winning production houses. It blends seamlessly with the innovative system and design to bring you the best entertainment at sea. Multiple shows are arranged onboard especially for their fellow cruisers such as Tree of Life, Rockumentary, Crystallize, Kaleidoscope, A Hot Summer Night's Dream, Colors of Life, Amade, Topper, Cosmopolitan, life, Rock City, Broken Strings, Hype, Soundtrack, Chandelier, and Elyria. These are some of them presented onboard Celebrity fleets.
American Ballet Theatre: The name is more than enough for any explanation—talent beyond belief. You will experience ballet dancing and admire the beauty of the dancer. It doesn't only revolutionize your experience but also the knowledge you have aboard. You can enjoy the classical ballet dance at sea. Even you can join the ballets barre classes aboard, and the trainers will ensure that you stay on your toes.
Deal or No Deal: Remember the Deal or no deal game show on TV, where contestants play and deal for cash. It is a high-energy contest of nerves and raw intuition. Everyone in the audience gets a chance to play and win a cash amount or complimentary gifts like a free cruise vacation. Note: Pre-book your entry at the time of cruise booking and get some amount of discount.
Shore Excursions: Satisfy your appetite for inspiration, adventure, and wonder. Celebrity shore excursions allow you to explore extraordinary sights and hidden gems at your ports of calls. You can explore the Sunkissed Mediterranean and listen to the island rhythms at the Caribbean Island. Both the places give carefree vibes, idyllic beaches, and ancient cities. Shore excursions are divided into different groups like Private journeys, Small group discoveries, and tours for large groups.
Celebrity What's Included And What's Not
Celebrity cruises provide world-class amenities, luxury accommodations, fabulous entertainment, breathtaking tours, and more. To ensure that you enjoy your journey, take a look at the things included in the price aboard a Celebrity cruise. The list is according to the class of the Celebrity cruises.
Solstice, Millennium, and Edge Class Included
Accommodation: There are superbly appointed suites, family, and staterooms aboard, where 75% of the rooms have their private balcony.
Cuisine: Apart from room service, there are main dining rooms that change the menu each night, a wide selection of cafes, restaurants, and grills.
Pools & Lawn clubs: There outdoor pools, an indoor adult-only pool, Jacuzzis, and a half-acre of grass lawn for concerts and games on the top deck.
Fitness centre and classes: There are ultra-modern facilities with the latest high-tech facilities, equipment, and instructor-led wellness classes.
Entertainment: The best entertainment at sea – dance, live music, Broadway-style Theater, and more.
Children's clubs: There are four age groups for Xbox games, fun-filled activities, and more.
Port immersion: Onboard destination concierge for advice and bookings, interactive TV shore excursion, and destinations experts' talks.>
Solstice, Millennium, and Edge Class not included
Spa treatments & packages
Shore excursions
Flights, hotels & transfers
Laundry charges
Specialty dining reservations
Babysitting service
Shopping onboard
Travel insurance
Telephone and internet charges
Galapagos Included
Beverages: Wine, bottled water, beer, spirits, tea & coffee
All meals: in-stateroom dining along with room services during meal hours
Shore excursions: Choices of locations and activities
Equipment: Masks, snorkels, wetsuits, fins, binoculars, and flotation devices
Gratuities: Tips/gratuities are included in your cruising fare
Fees: Galapagos tourist card fees and park entrance
Galapagos not included
Massage services
Laundry
Select wines, spirits, and aperitifs
Other Details Of Celebrity Cruise
Find answers to top cruise questions on aboard services, pre-cruise purchases, complimentary and unique activities, and customer services before and after you board.
Disabled Facilities: You will find all the public doors and easily wheelchair-accessible areas on Celebrity fleets. Celebrity has specially designed wheelchair-accessible doors, staterooms, entrances, and more, along with unique features. They have even included signage in Braille throughout the ships.
Hearing Aid and Visually Impaired: Celebrity cruise has taken the cruising experience to one level up by accommodating as possible for their blind or low vision guests. You can request sign language interpreting services. It will be provided upon request for the visually impaired who use American Sign Language as their primary means of communication.
Service Dogs: Service dogs are allowed on all Celebrity Fleets, but emotional support dogs or pets are not accepted. Guests are responsible for obtaining the documents listed below for the animal to depart the ship in ports of call and at the final destination. For documents, visit the US Department of Agriculture, Hawaii Department of Agriculture, and UK Department of Environment, Food, and Rural Affairs.
Special Dietary Requirements: Tasting new cuisines and healthy food is the major highlights of Celebrity cruise. Still, travelers with special dietary requirements can find it challenging to eat well. Most special dietary needs cater to food allergies, low calorie, Kosher, Gluten-free, and Vegetarian.
Smoking and E-Cigarette: There are dedicated areas aboard for smoking, which excludes areas like elevators, dining room, casino, Theater, lounge, hallway, corridor, Stateroom, or stateroom balcony. If you got red-handed while smoking, they would charge you an extra fee. Smoking also includes e-cigarette.
Age Restrictions: Kid's program: Children and teens must be 3-17 and potty trained because no diapers or pull-ups are allowed.
For SEA Thermal Suite or Persian Garden Spa: the guest must be 18 years or more.
For Teens Spa: 13 to 17 years and accompanied by a parent.
For Fitness center: Must be 16 years or more with full gym access daily as a diverse range of complimentary fitness classes.
For Solarium Pool: It is an adult-only pool, or guests must be 16 or older.
For Ports of Call: Open for all but under age 18 must be accompanied by an adult and parent.
Dress Code: On Celebrity aboard, say goodbye to those regular nights and hello to chic evening. Women can get into their comfortable cocktail dress, skirt, pants, or designer jeans with an elegant top. Men can get into their comfortable pants or designer jeans with a shirt, button-down shirt or sweater, sport coat, or blazer.
Note: Swimsuits, T-shirts, bare feet, tank tops, baseball caps, pool wear, and robes are not allowed in the Main Restaurant or specialty restaurant at any time. Also, flip-flops and shorts are not permitted in the evening hours.
FAQs for Celebrity Cruise Line
The Celebrity Cruises ships are family-friendly, with adult-only areas. These functions are provided by the solariums aboard the Millennium-class ships as well as the thalassotherapy pools aboard Celebrity Galaxy and Celebrity Mercury.
There are some sailings offered by Celebrity that come with relatively inclusive fares that start from under $100 per person, per day for some sailings.
Cruise lines such as Celebrity Cruises are known for their luxurious large ships. In terms of "new luxury," they emphasize upscale design, innovative dining experiences, and trendy cuisine.