About MSC Cruises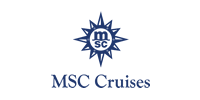 This cruise line boasts one of the most modern cruise fleets globally, with 19 ships in its fleet. It was founded in 1970 by an Italian shipping company. It refines onboard experience and eclectic selection of facilities, including Balinese spas, adult-only pools, and 4D cinemas. Its ships cater to various destinations like the Mediterranean, South America, Northern Europe, and the Caribbean, lasting between one and 116 nights. Its fleet ships can carry 1984 to 6300 passengers with approx. There is one crew member for every three passengers. It gives passengers live entertainment, which includes evening concerts, parties and contests, and live shows. Even you can explore the Dunn's river falls in Ocho Rios in Jamaica.
MSC Fleets
1. MSC Armonia
2. MSC Bellissima
3. MSC Divina
4. MSC Fantasia
5. MSC Grandiosa
6. MSC Lirica
7. MSC Magnifica
8. MSC Meraviglia
9. MSC Musica
10. MSC Opera
11. MSC Orchestra
12. MSC Poesia
13. MSC Preziosa
14. MSC Seashore
15. MSC Seaside
16. MSC Seaview
17. MSC Sinfonia
18. MSC Splendida
19. MSC Virtuosa
MSC Cruise Destinations
1. Transatlantic
2. Asia
3. The Bahamas
4. The Caribbean
5. The Eastern Caribbean
6. The Western Caribbean
7. Europe
8. The Eastern Mediterranean
9. The Western Mediterranean
10. South America
11. Around the World
12. The Middle East
13. The Baltic Sea
14. The Mediterranean
15. Africa
16. Mexico
MSC Cruise Ports of Call
1. Miami
2. Southampton
3. Barcelona
4. Palma de Mallorca (Majorca)
5. Naples
6. St. Petersburg
7. Copenhagen
8. Rome (Civitavecchia)
9. Lisbon
10. Seville
11. Tallinn
12. Rio de Janeiro
13. Marseille
14. Madeira (Funchal)
15. Genoa
16. Tenerife
17. Flam
18. Kiel
19. Malaga
20. Ocean Cay MSC Marine Reserve
MSC Cruise Ship Destinations
1. MSC Opera Cruises to Europe
2. MSC Seashore Cruises to the Western Caribbean
3. MSC Seaview Cruises to the Western Mediterranean
4. MSC Seaside Cruises to the Mediterranean
5. MSC Magnifica Cruises to the Western Mediterranean
6. MSC Virtuosa Cruises to the Baltic Sea
7. MSC Preziosa Cruises to the Mediterranean
8. MSC Magnifica Cruises to Europe
9. MSC Virtuosa Cruises to the Western Mediterranean
10. MSC Armonia Cruises to the Eastern Caribbean
11. MSC Poesia Cruises to the Mediterranean
12. MSC Armonia Cruises to Europe
13. MSC Splendida Cruises to the Western Mediterranean
14. MSC Armonia Cruises to the Bahamas
15. MSC Sinfonia Cruises to the Mediterranean
16. MSC Lirica Cruises to Europe
17. MSC Meraviglia Cruises to Europe
18. MSC Fantasia Cruises to Europe
19. MSC Seaview Cruises to the Mediterranean
20. MSC Seaside Cruises to the Western Mediterranean
MSC Cruise Ship Departure Ports
1. MSC Armonia Cruises from the East Coast
2. MSC Meraviglia Cruises from Port Canaveral
3. MSC Fantasia Cruises from Messina
4. MSC Magnifica Cruises from Civitavecchia
5. MSC Bellissima Cruises from Yokohama
6. MSC Seashore Cruises from Civitavecchia
7. MSC Poesia Cruises from Bari
8. MSC Opera Cruises from Dubai
9. MSC Armonia Cruises from Miami
10. MSC Fantasia Cruises from Naples
11. MSC Grandiosa Cruises from Marseille
12. MSC Poesia Cruises from Marseille
13. MSC Splendida Cruises from Santos (Sao Paulo)
14. MSC Poesia Cruises from Sydney
15. MSC Fantasia Cruises from Palermo
16. MSC Musica Cruises from Cape Town
17. MSC Splendida Cruises from Rome
18. MSC Poesia Cruises from Rome
19. MSC Preziosa Cruises from Santos (Sao Paulo)
20. MSC Opera Cruises from Abu Dhabi
MSC Cruise Departure Ports
1. Abu Dhabi
2. Ancona
3. Piraeus
4. Barbados
5. Barcelona
6. Bari
7. Buenos Aires
8. Cannes
9. Cape Town
10. Copacabana Beach
11. Copenhagen
12. Dubai
13. Durban
14. Livorno
15. Fort de France
16. Genoa
17. Haifa
18. Hamburg
19. Istanbul
20. Kiel
21. Kusadasi
22. Lisbon
23. Southampton
24. Madeira (Funchal)
25. Malaga
26. Malta (Valletta)
27. Marseille
28. Miami
29. Naples
30. Palermo
31. Palma de Mallorca
32. Le Havre
33. Port Canaveral
34. Rio de Janeiro
35. Rome
36. Rotterdam
37. San Francisco
38. Santiago (Valparaiso)
39. Santos (Sao Paulo)
40. Shanghai
41. Sydney
42. Valencia
43. Venice
44. Guadeloupe
MSC Voyage Duration
2 – 5 DAYS
6 – 9 DAYS
10+ DAYS
Why Should You Go On MSC Cruise?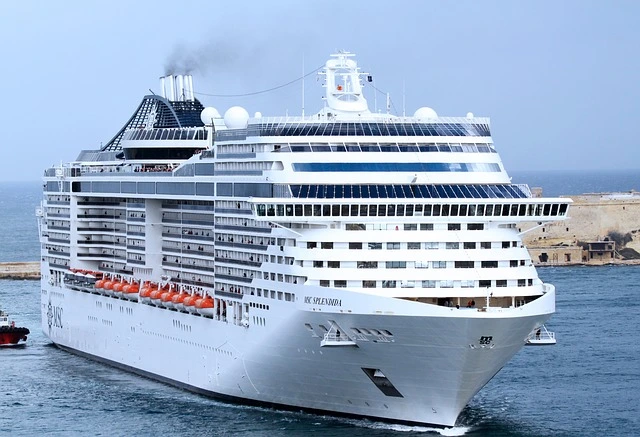 This cruise line is best known for Mediterranean-style designs and food. Also, cruisers looking for action-packed adventures, around-the-clock parties, and entertainment that are too family-friendly and within budget choose MSC cruises. But if you're someone who is looking for a small ship feel with plenty of quiet spaces and doesn't want to pay any extra penny, please stay away.
MSC Cruise Line Rankings
The below ranking is based on the reviews of the travelers and user testimonials.
1. It stands on #7 as Best cruise line for the money
2. It stands on #5 as best family cruise line
3. It stands on #11 as best Caribbean cruise line
4. It stands on #9 as best Mediterranean cruise line
Different Types of Cruising Style
MSC cruise line offer different types of cruising style that includes cruises for family-friendly cruising, gay & lesbian cruising, for disabled people, senior citizen, romantic honeymoon, fitness & health cruising, solo cruising and foodie people cruising.
MSC Types of Cabin/Staterooms
With the help of below details, you will find a perfect cabin or suite for you and your loved ones. All the cabins/suite will offer you different type of experience such as Aurea, Bella and Fantastica. Even there are connecting suites to ultra-luxury cabins to make the passengers more comfortable.
Suite with Panoramic Sealed Window are specially designed to offer fascinating views of ocean and sea with Fantastica and Aurea experience.
Duplex Suite is present aboard of Virtuosa, Bellissima, Meraviglia, and Grandiosa with Aurea Experience.
Two-Bedroom Grand Suite offers Aurea experience for its passengers only on MSC Seaview and Seaside.
Grand Suite offers a large balcony with a private sitting area or separate living area onboard MSC Seaside and Seaview.
Suite with Private Whirlpool bath and Aurea experience onboard of MSC Virtuosa, Grandiosa, Bellissima, Meraviglia, Seaside, and Seaview.
Suites are accommodated by up to 5 people with a sealed window or balcony for the views. You can find this type of suites across all the fleets of MSC with Fantastica and Aurea experiences.
Balcony staterooms are found on all fleets of MSC with Bella, Fantastica, and Aurea experiences.
Family Cabins are of different types. You can choose from the superfamily plus, superfamily + ocean view or balcony, superfamily, family balcony, and family ocean view cabins. It is available with the Fantastica experience onboard of MSC Virtuosa, Grandiosa, Bellissima, Meraviglia, Seaview, Seaside, Preziosa, Fantasia, Magnifica, Musica, Orchestra, Poesia, Divina, and Opera.
Ocean View has a window that gives breathtaking sea views and is available across all fleets with Bella and Fantastica experience.
Outside with Partial View has a window with sea view and is available across all fleets with Bella and Fantastica experience.
Interior staterooms are comfortable and are present on all fleets with the Bella and Fantastica experience.
Interior Studio has a comfortable single bed and gives Bella experience to its occupiers. It is available on MSC Virtuosa, Grandiosa, Bellissima, and Meraviglia.
MSC Yacht Club Royal Suite has a balcony with a private whirlpool bath and a dining table, and a separate living area and dining room. It is available with MSC Yacht club benefits aboard of MSC Seaview, Grandiosa, Virtuosa, Bellissima, Meraviglia, Seaside, Preziosa, Divina, Splendida, and Fantasia.
MSC Yacht Club Executive Family Suite offers a panoramic sealed window and is available with MSC Yacht club benefits on MSC Divina, Splendida, Preziosa, and Fantasia.
MSC Yacht Club Deluxe Suite cabins can accommodate up to 5 members and have a balcony with a comfortable and spacious wardrobe. It is available on MSC Yacht Club benefits on MSC Virtuosa, Grandiosa, Bellissima, Meraviglia, Seaview, Seaside, Preziosa, Divina, Splendida, and Fantasia.
MSC Yacht Club Interior Suite is available with MSC Yacht club benefits onboard MSC Virtuosa, Grandiosa, Bellissima, Meraviglia, Seaview, and Seaside only.
MSC Cabin Features
Comfort
Food and wine benefits
Sports and activities
Relaxation and wellbeing
Services
Flexibility
Other privileges include designer décor, spacious wardrobe, shower, Mini Bar, Safe, telephone, and Wi-Fi.
MSC Dining Options
From authentic Asian dishes to succulent steaks to some Italian dishes, MSC dining has delicious variety options. Find out the perfect cuisine for you and your loved ones on MSC fleets.
Daily Special Corner will make you go wow by the creativity of MSC talented chefs, who are always ready to make different dishes every day for the fellow cruisers to make their journey unforgettable.
Dessert Corner will happily satisfy the sweet tooth carving with some delicious and tasty sweet treats such as pastries, candies, and more.
Ethnic corner is always ready to serve some mouthwatering flavors from Asia to India and every corner of the world.
International Dining is the main dining area that introduces you to the world of international cuisines. It offers cuisines worldwide and is created by Chef Ramon Freixa, the two-star Michelin chef.
Kids Area is designed for little cruisers aboard. All the meals for kids are made according to their taste and something exciting to discover. The dishes change daily, so there's something new every time you opt for a meal.
Meat Carvery is for delicious, tender, juicy, and flavorful roast meat specialties that will please every cruiser's taste buds. Guests can enjoy the cooking of your carved right in front of your eyes.
Red Velvet is the main dining room split over two decks with a seating capacity of 529 and 626 guests, respectively. It features open-seating for waiter-served breakfast, lunch, and dinner.
Mediterranean Dining is the main dining restaurant on all MSC ships. It is one of the healthiest diets on the planet that gives tempting French, Italian, and Spanish Cuisine. Also, don't forget to taste the signature dish of Michelin Star chef Ramon Freixa.
Pasta Station features the authentic taste of Italian cuisine. Discover this new selection of tasty combinations every single day to satisfy your hunger.
Special Diets and Menus are present on all the MSC cruises. It offers kosher meals, vegetarian menus, halal products, gluten-free menus, and more. Even MSC has to be certified for providing Gluten-free menus from Bureau Veritas.
Eataly Steakhouse is famous for serving some modern and traditional Italian dishes such as pastas, pizzas, Italian flat breads and more.
Take Away Station is just a place to be when you're feeling puckish for snacks on the go. It is a buffet-style location that is perfect for a casual dining fix for those sudden hunger strikes.
Wellness Corner is a section of some light and tasty dishes made with your health in mind. All the recipes are made to satisfy those onboard carvings instead of putting a strain on your waistline.
Asian Market – Sushi by Roy Yamaguchi has designed this Hawaiian fusion cuisine. Roy is expert in combining the Japanese heritage with some fresh ingredients and turns into something extraordinary.
Asian Market – Teppanyaki by Roy Yamaguchi is a mixture of Hawaiian, Japanese, and European food. Chef Roy brings a creative flair to every detail, from creating the recipes to suggesting the plating and the ideal music enhance the dining experience.
Butcher's Cut is an American-style steak house that serves some delicious and selected Linz Heritage Angus beef. The Great Plains inspires the menu of a butcher and Bold New World wines and cocktails to accompany it with swagger.
Galaxy Disco Restaurant is a large disco onboard with a bar and restaurant combination on one side and a large dance floor. This place is overpopulated with international people, particularly on summer cruises.
Galaxy Kaito is the best sushi bar at sea. You can have different kinds of Japanese dishes and sushi, maki, futomaki, tempura, nigari, and more.
Sea Pavillion Hot Pot by Jereme Leung is an exclusive restaurant where the oriental cuisine meets the Celebrity Chef's passion, Jereme Leung. This dining area is only available on the MSC Splendida and MSC Bellissima.
Shanghai is an onboard Asian restaurant that offers Chinese, Japanese, and Thai dishes in an informal atmosphere. It is only available on the MSC Orchestra fleet with an additional charge.
Surf & Turf is indulging in offering seafood and steaks that bring water to your mouth. Their menu satisfies your taste buds for seafood such as crab cakes, lobster, melt-in-your-mouth ribeye, and fillets. It offers tasty Mediterranean cuisine with a siting of 40 people at an additional charge on MSC Armonia.
Oriental Plaza is an Asian restaurant that offers cuisines like Japanese, Thai, and Asian.
Ristorante Italia is an intimate 30-seat venue that offers specialty restaurants that features different menu each night.
Hola! Tapas Bar is created by the renowned Chef Ramon Freixa, a two-star Michelin chef. Guests can experience the real cuisine of the Mediterranean with some excellent dining.
Kaito Sushi Bar venue offers deliciously authentic Asian cuisine prepared with some fresh and high-quality ingredients with a traditional and modern touch.
Kaito Teppanyaki is a cook station for some delicious Japanese dishes that come to life right before your eyes. It is available on the MSC fleets namely Virtuosa, Grandiosa, Bellissima, and Meraviglia.
La Pergola is the main restaurant that offers the world's healthiest diets on the planet, Mediterranean food. Not only has that, but it has also given you tempting cuisines such as Italian, French, and Spanish.
L'Atelier Bistrot is the charming place that welcomes every cruiser onboard of MSC Bellissima, Grandiosa, and Virtuosa. It offers terrific French cuisine with small plates perfect for sharing and quality products.
Ocean Cay is a luxury fish restaurant that offers a mouthwatering menu of sophisticated fishes and another cuisine. All the dishes are made with the freshest ingredients and complemented by a beautiful wine.
Il Girasole is an outdoor restaurant open for breakfast, lunch, and dinner with a gala buffet and table dining. The gala night is offered every night at midnight, except the first and last night of the cruise.
Drink Packages onboard offers a wide choice of drinks from cocktails to wine tastings to premium drinks to mocktails. To enjoy this package, a guest must be 21 yrs. old and more. Even you need to consider pre-booking your drink package at the time of cruise departure.
Kids Area and Menu are in the main restaurants feature delightful dishes assessed by nutritionists from the Osservatorio Chicco and prepared according to high standards. They include food options dedicated to babies from 6 to 12 months. The food onboard for kids is easy to digest, light, tasty, and authentic.
Special Diets onboard of all MSC cruises are available and with a wide variety, including gluten-free and vegetarian. All fleets offer a dedicated kid's menu for children with the famous Mediterranean and international classics.
La Brasserie is a buffet that let you explore the astonishing variety of different cuisine. You can grab your breakfast through late-night snacks that mean 20-hours a day. It offers cuisines that start from International to the best Mediterranean food.
The Black Crab Restaurant is the main dining room of MSC Divina. It serves different dishes from International cuisine and Italian cuisine.
Specialty Restaurants on MSC fleets come with additional charges but can serve you the world on a single plate. You can order things from sushi to Asian dishes to international cuisine and desserts.
Marketplace Buffet is open for 20 hours a day. It is an impressive array of Mediterranean specialties and international dishes that are made in open-kitchens.
Galaxy A la Carte Restaurant is transformed into a disco and bar in the evening with seating for around 55 guests. Here you can taste fusion cuisine on a la Carte.
Gli Archi A la Carte Restaurant is situated on deck 13. Passengers can enjoy the breathtaking views along with sumptuous Italian cuisine. The dedicated chefs strive to impress and pamper guest's taste buds with contemporary Italian cuisine blended skillfully with international influence.
I'Angolo dell'Oggetto Self Service Café is a buffet cafeteria open from morning 7:00 to 10:00 am for buffet breakfast. You can get bread, muffins, bacon, baked beans, scrambled and hard boiled eggs, cold meats and cheeses, fresh fruits, cereal, and yogurts for breakfast. Drinks like fruit juice along with tea, coffee, and water station are available 24-hours.
The Golden Lobster serves a range of Italian and international cuisine and a seven-course continental-style menu aboard of MSC Preziosa. This main dining room is split over two decks.
L' Arabesque is the main dining room aboard of MSC Preziosa that offers panoramic views and is open for 766 guests at a time. It is famous for serving Italian and international cuisine along with a seven-course continental style menu.
Il Galeone and Il Covo are outdoor restaurants that boast a top gastronomic selection thanks to the variety of dishes and the high quality of foods such as Italian meats to fresh fruit.
Villa Verde is the second main dining room onboard of MSC Splendida that offers panoramic views, Mediterranean menu along with comfortable seating.
Bora Bora & Pago Pago is the self-service counter that complimentary buffet spans almost half of the length of deck 14 on MSC Splendida. It is open non-stop for 20-hours a day.
MSC Entertainment That Are Included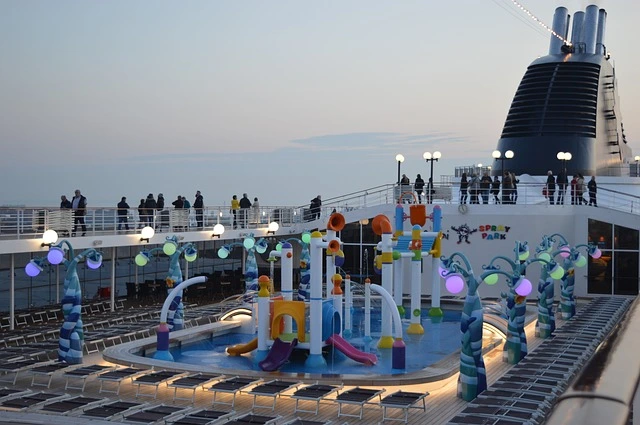 Onboard MSC cruises, you can enjoy glamour nights, parties, thrills, theaters, live music, and more. Read below to see all the entertainment options and discover them to take advantage of their activities and venues.
Art Gallery enables you to take home the ultimate reminder of your cruise time onboard. Talk to the cruise staff, and they will guide you in your choice.
Bowling Alleys is a place where you can see whether you have the knack and play with other people aboard to become bowling champion. Every time you will hear the sound of bowling ball barrels down the alleys.
Brass Anchor Pub is a British-style pub that serves food and drinks during cruising hours.
El Sombrero bar serves traditional Mexican drinks that ranges from vodkas, beers to tequila and margaritas with Latin music in the background.
At Broadway- Style Theaters, you can enjoy excellent entertainment rather than going to New York while you are at sea. Many international artists are lined-up to entertain you without leaving the ship.
Carousel Lounge is a small place for meetings and talks during day time, while in the evening, they transform it to Cirque du Soleil's at the sea performance.
Casino Imperiale is elegantly designed and features games for all types of games like poker, blackjack, roulette, and more. Even you can choose one among a variety of slot machines.
The Champagne Bar is an elegant bar that features a wide variety of champagne, prosecco, and other bubblies worldwide. Grab some starters from the snack point, such as oysters, caviar, and crab.
Cirque Du Soleil is a place on board of MSC where you can enjoy in a gadget-filled lounge while enjoying your dinner. It can host up to 450 guests, including more than a hundred can enjoy full show and dining.
Cyber café is within the atrium on deck 5. Here you find ten computers with a printer and an internet connection to stay connected with your loved ones and dear ones. You can post your photos but not your videos or audios.
Edge Cocktail Bar is a pre-dinner bar and a perfect spot to enjoy some refreshing drinks. This bar is open throughout the day.
F1 Simulators is designed for F1 racing thrill with the help of virtual reality race.
Flight Simulator is the thrilling live option of flying at high altitudes through their cutting-edge Simulator. You will get a feeling that you are flying high in the sky and controlling the plane.
Galleria Meraviglia is a long lane aboard of MSC Meraviglia. In the evening, this place turns out to be the most happening place on board with live music, parties, and entertainment.
Himalayan Bridge is an 80-meter long sky suspension bridge located at the aft of the vessel at the height of some 60 meters above sea level.
Horizon Amphitheater is a poolside theater where a big flat screen is present. You can worship the sun during the day, while it turns into a party space at night.
Jean-Philippe Maury Chocolaterie is a chocolate bar designed by the chef Jean-Philippe Maury. He is a French pastry maker that offers a delectable range of the finest creations of chocolate.
Sky and Stars Library is a conference room located on deck 16 adjacent to Disco Galaxy. People can borrow books from here to read.
Photo Gallery has an emotional-immersive gallery to see the unique photos of MSC guests taken by the professional photographers onboard. You can grab your pictures by paying an additional cost.
PhotoShop has professional photographers roam the ship to capture beautiful memories every day. Be ensure that you stroll through the photo gallery daily so don't miss one of your great shots while enjoying the cruise.
Polar Aquapark has two high jinks and water elements, making it more ideal for some aquatic fun and activities such as pools, and twisting slides.
Tops brands Shops & Boutiques are available onboard each MSC cruises. Whether you're looking for some Gucci stuff or Furla, you can get it. Even you can enjoy the expert guidance of their staff while you opt for shopping.
TV Studio and Bar has a karaoke area and atmospheric comedy club with a live music venue along with high-tech and multi-purpose space.
Venchi 1878 Chocolate Bar is designed by renowned pastry chef Jean Philippe Maury. It is specially designed for all chocoholics as it features mouthwatering treats in an open kitchen with elegant surroundings. It is available only on MSC Seaside and MSC Seaview.
Wrap your favorite palate around a generous portion of authentic gelato made by Venchi 1878 Gelato & Crêperie. It offers several natural ingredients with extra chocolate, mellow gianduja hazelnut, and fruit sorbets.
Virtual Games Arcade onboard of MSC cruises is the gaming station space where kids and young adults play different types of games includes pinball, video games, Xbox, and more.
White Party is a theme-party onboard where everything revolves around the white color, including dazzling décor and costumes, along with some impressive performances starring their theater cast.
Sailaway Party is a start-to-cruise event of the ship's departure. The entertainment team and dancers lead it in a spectacular costume parade.
La Luna Piano Bar space is a bit of a misnomer. Though it's gorgeous, it's wasn't used as the typical piano space on a cruise. Instead, a duo played standards in the evenings and trivia at day. Also, at the bar, you will only get martinis, as the bar menu focuses more on that.
Silver Lounge is an excellent place to get together and spend some time with others onboard. You can even arrange onboard meetings.
The Black and White Lounge is a striking lounge with larger windows that provides panoramic views of natural scenery. It is prevalent in the evening as it organizes themed events, live music programs, and dances.
The Cigar Lounge is an indoor smoking point with a lounge enclosed with no smoke drifting out. There is a stocked humidor.
Piazza Del Doge is a rounded shape café and a great place to have some gelato or pastries during day time. While at night, you can grab your favorite coffee and listen to live music. Even you can shop from the shops and boutique next to it.
Caffe Italia features segafredo Italian drinks and is a worthy stop for morning mood. There is also a lounge that makes this place more compiling and the best spot to enjoy some me-time at sea.
Golden Jazz Bar a funky lounge hosting games and trivia during day time, while at night, live music is the norm.
Divina Bar is the atrium bar and an excellent place to take action on gala nights. There are usually live musical shows during afternoons and evenings.
La Cantina di Bacco is an onboard pizza restaurant used as a wine bar where you can do some wine tastings by blending or simply chilling out. Even live music takes place in the evening.
Poseidon Bar is a pool bar on the busy Aqua Park and features different kinds of fruity cocktails and mocktails. This bar gets busy on sea days.
Sports Bar has TV screens where you can watch your favorite sports game worldwide. For example, soccer, basketball, or football. You can also enjoy playing bowling on two lanes with mini-pins and balls.
Grab your Caribbean favorites at Tritone Bar. It is also a for-free gelato bar.
LED Dome is the ceiling that is covered by a giant 480 sq. m. LED screen that is transmitting visual magic round the clock. It is a digital sky that animates the whole area from above with inspiring vistas, sunsets to sunrises, and starry night skies.
Attic Club is a stylish onboard nightclub where you can enjoy a night escape for some fun.
All MSC fleets have branded Boutiques and shops onboard that features clothes, souvenirs, and toys, including cosmetics and perfumes, including brands like Dior and Marc Jacobs.
Coffee Bar serves a selection of cakes and desserts with 58 passengers.
Vitamin Bar is fresh juice spots that offers vitamin drinks such as carrot fantasy and orange delight.
Pantheon Theatre is a 1,600 seat theatre lounge found onboard, offers at least six different shows, and spans two decks. Even during the daytime, it hosts conferences and bingo games. It features Broadway-style shows, circus extravaganzas, dancing on ice shows, and illusionists.
Starlight Disco is a late-night bar and nightclub with a 450 sq. ft. dance floor. It is the perfect place for having a night's fun.
The Card Room is located on deck seven and offers 28 persons.
The Pool Bars are located on deck 14 of MSC Divina and offer cocktails and drinks.
Sweet Shop- La Caramella is the candy shop onboard MSC Divina and features a confectionary shop.
The Red Bar Piano and Lounge is a lounge with a bar, piano, and a 193 sq. ft. dance floor. You can spend your late evenings listening to the music that comes out of a piano.
Piazza San Giorgio is an Ice-Cream bar designed to reflect the Italian Square with live music, chocolate, and pastry shop, and an ice-cream Parlour. It offers coffee, chocolates, pastries, traditional gelato, and exotic flavors of ice-creams such as peach, vanilla, hazelnut, pistachio, strawberry, raspberry, and more.
Il Cerchio d'Oro is the other main dining hall onboard of MSC Fantasia that offers panoramic views and is located on deck 6 with 766 seating capacity.
Casino Delle Palme is the onboard casino that features slot machines, poker, roulette, and blackjack-like table games. You can also get drinks from its bar.
At Fantasia Bar, fellow cruisers can enjoy their evening by listening to classical piano music, string quartets, and singers by taking a sip of your favorite drink.
Il Transatlantico Piano Bar is the ship's piano and Martini bar with a seating capacity of 108 people. Here you can enjoy your drinks with live piano music.
Il Cappuccino Coffee Bar serves delicious cakes and pastries along with your favorite cappuccinos and hot chocolate aboard.
Nutella Corner and Happy Puppy Ice Crystal Drink Stand is near the Aqua Deck of MSC Preziosa. It serves chocolate crepes, and the Happy Puppy Ice Crystal is for ice slush drinks in various flavors and colors.
4D Cinema is a ten-seat cinema hall that lets you watch your favorite movie with 3D graphics and moving seats to enhance fellow cruisers' experience. You can watch the film by giving some additional cost.
La Cantina Toscana is a wine tasting bar onboard MSC Fantasia with tapas and lives music. Wine tasting events occur each day with different food bites, such as bruschetta, fried polenta with cream cheese, and other bites. There is a guiding section where you will get all information regarding the wine tasting.
Le Vele Cocktail Bar is a cocktail bar that overlooks the central atrium and serves the foyer area with some musical entertainment.
Liquid Disco is a nightclub that is served by its bar. During day time, the club turns into an aerobic and dance sessions room.
Manhattan Jazz Bar features live music along with an impressive range of 'made to measure' drinks.
L'Insolito is the show lounge with its bar and dance floor. This place can entertain you with games such as bingo to international dance music.
Meraviglia Bar & Lounge is the main dining area onboard of MSC Meraviglia. It serves a tasty blend of freshly prepared Mediterranean cuisines and international specialties with elegant surroundings.
Teatro L'Avanguardia is a theatre lounge with a guest capacity of 1,600 people. It is perfect for conferences, dancing, or any at-sea event.
Casino Imperiale is designed so elegantly that it features games like poker, blackjack, roulette, different slot machines, and more.
Infinity Bar & Atrium is on deck 5 of MSC Meraviglia. It offers drinks, vodkas, wines, and bites to eat with your glass.
Atmosphere Bar is next to the atmosphere pool and serves different ice-creams, coffee, and drinks.
Quattro Venti Restaurant offers fresh dishes and high-quality food and cuisines such as Italian meat, carefully controlled and fresh fruits.
L'Edera Restaurant serves a wide variety of dishes, prepared by hand with the freshest ingredients. The main dining room on the MSC Magnifica board offers fresh-baked breads to Italian cuisine until Mediterranean style.
Polar Bar offers drinks and ice cream by the poolside. Guests can enjoy the poolside ice-cream parlor while swimming in the pool.
Top Sail Lounge features panoramic views of the stylish restaurant and One Pool Deck with a private swimming pool, whirlpool, sun deck, and bar.
Sky Lounge features a bar with panoramic views perfect for spending some alone time.
The Gelato comes in a wide variety of around 16 different flavors, from vanilla, chocolate, pineapple, coffee, strawberry to kiwi, pistachio, and lemon.
Byblos Discoteca is perfect place for all-night owls. It is a nightclub with a late-night bar and a big dance floor.
Cocktail Bar is an ideal location for the people who enjoy their pre-dinner cocktail while enjoying the live music entertainment.
La Cabala Piano Bar & Lounge is a show lounge with piano, bar, and a dance floor that is 193 square feet.
Patio Pizzeria is an alfresco restaurant that serves pizza and other fast-food dishes.
At Lounge & Wine tasting bar, each day special wine tastings are accompanied by different food bites, such as bruschetta, fried polenta with cream cheese, and other specialties.
La Caravella and L'Approdo are main dining areas that range cuisines from traditional to tasty Mediterranean fare, with refined international recipes.
Teatro Dell'Opera is the main show lounge on board with a 713 seat theatre where small-scale productions show and cabaret performances are organized.
4 Seasons Italian A la Carte is Orchestra's onboard restaurant with panoramic views and 250 guests seating capacity. It is open for dinner only and with recommended reservations. The menu is inspired by Italian cuisine that provides guests with a wide range of pasta, steak dishes, and seafood.
Shanghai is an onboard Chinese restaurant on a Med' Baltic or fjords cruise that offers top quality and spicy Szechuan cuisine to the sweeter Cantonese fare of Southern China.
Covent Garden Theatre is the main show lounge and State-of-the-art theatre onboard of MSC Orchestra, with a seating capacity of 1,240 people. The theatre is split over two decks and arranges, ranging from singers to jugglers to shadow puppets and acrobatic gymnastics.
R32 Disco is a live DJ lounge that is open from 11:00 pm until late-night. It has a bar that serves world-famous wines and drinks.
Palm Beach Casino is a 630 square meter casino that is accommodating 222 guests at a time. It features games like roulette and blackjack to slot machines and poker. This casino is open only for guests who are 18 or older.
La Cantinella Lounge & Wine Bar features the world wine tasting with tapas and some live music. Each day new wine tasting is arranged with some quick bites.
La Cubana Cigar Lounge is smoking and whiskey bar. It offers elegant surroundings with leather settees and armchairs for cruisers to relax and enjoy their cigar accompanied by a drink.
L'Incontro Piano Bar is the ship's reception bar that features live piano music and an accompanying orchestra.
Savannah Bar is the ship's second show lounge served by its bar and dance floor. Activities and entertainment are the featuring this place. Guests can enjoy bingo, game shows, Italian lessons, seminars, karaoke, and international dance music.
Shaker Lounge is a sizeable cabaret-style lounge with five shows and bands for guest's entertainment. It has its bar and a dance floor for guests capacity of 330 people.
The Purple Bar & Zaffiro Bar is an ideal cocktail bar for all the guests who love drinking cocktails before dinner while listening to live music.
Il Palladio Restaurant is serving a wide variety of handmade dishes with fresh ingredients and various choices to be had in the restaurants. Guests can find everything from freshly baked bread to Italian and Mediterranean style food.
L'Obelisco Steak House A la Carte Restaurant is situated aft of deck 13 and offers panoramic views seating for 250 guests. This place is only open for dinner, with reservations recommended.
Villa Pompeiana is a self-service café onboard MSC Poesia with a guest's capacity of 472 people. It is open from 6:30 to 7:00 am for early coffee birds and 12:00 to 2:30 pm for lunch with food offering from eggs to fresh fruits, cereals, and yogurts to cold meats, cheeses, and bread.
Casino Royal is a 630 square meter casino that is accommodating 222 guests. This places features like slot machines, blackjack, roulette, and poker. Even it has its bar that serves drinks.
Le Rendez-Vous Piano Bar is the ship's reception bar on MSC Poesia that features live piano music and accompanying orchestra.
Teatro Carlo Felice is a state-of-art-theater and main show lounge that offers shows ranging from singers to jugglers, shadow puppeteers, and more.
Il Grappolo d'Oro Lounge & Wine Bar is the tasting bar with tapas and some live music for all fellow cruisers onboard. The place is accompanied by different bites of food such as bruschetta and other specialties.
La Locanda is Preziosa's pizzeria wine bar where passengers can grab their favorite Italian Eataly and traditional fresh-baked pizza along with some complimentary tapas and hors d'oeuvres to enjoy with a selection of wine either by the glass or bottle, cocktails, beers, or more.
Galaxy Lounge is a theme-based 1950s supper club on MSC Preziosa. It offers breathtaking views and background music alongside lazy brunch or the Mediterranean fusion cuisine for dinner.
Platinum Theatre is a theatre lounge that spans two decks. It hosts bingo and conferences while at night, it hosts two main productions, one at 8:00 pm and another at 10:15 pm.
Pigalle Lounge is on deck 7 of the Poesia and has its bar and dance floor to entertain the guests. It is a sizeable cabaret-style lounge with live shows and bands for guests and entertainment.
The Giada Bar & Bar Smeraldo is the cocktail bar onboard of MSC Poesia. It lets cruisers enjoy their pre-dinner cocktail with live music entertainment.
The Hitchcock Cigar Lounge is MSC Poesia's smoking room and whiskey bar that offers elegant surroundings with leather settees and armchairs for guests to relax and enjoy their cigar accompanied by their favorite drink.
Zebra Bar offers different activities and entertainment that range from Bingo, seminars, Italian lessons, salsa dance classes, and more.
Diamond Bar & Library overlooks the central atrium and serving the foyer area, making the most ideal place for relaxing and enjoying musical entertainment while reading books in different languages. It has a board games selection that can also be found in the library for guest's use.
El Dorado Piano Bar is Preziosa's piano and martini bar that has a capacity of 108 guests.
Green Sax Jazz Bar features live jazz music along with an impressive range of 'made to measure' drinks.
Millennium Star Casino features games like slot machines, roulette, poker, and blackjack.
Preziosa Bar offers classical piano music, string quartet, and singers while enjoying drinks.
Safari Lounge is the ship's show lounge with its bar and dance floor. It offers entertainment that ranges from bingo to international dance music.
Biscayne Bay Restaurant & Buffet is a dedicated family buffet area that offers various popular favorites and tasty, healthy dishes that small kids even love.
Haven Lounge offers super cocktails from something classical to entirely new.
Odeon Theatre is the most ideal venue with stunning high-tech spectacular Broadway-style shows, entertaining fellow cruisers every evening.
Panorama Bar offers some frozen delights, beers, soft drinks, cocktails at the main pool near ice cream bar.
Seaside Lounge is for an evening of laughter with friends and family on board. You can be accompanied in the evening by drinks.
Garage Club is the area that is dedicated to teenagers. At night, it is converted into a club with a powerful sound system and great cocktails.
Aurea Bar lets its guests plunge into this refreshing outdoor pool bar menu with various margaritas, frozen delights, and other thirst-quenching options.
Waterfront Boardwalk offers a wide variety of bars and restaurants along with some jaw-dropping view of the sea from above.
Wine Cocktails in the heart of specialty restaurants. You can enjoy a classic aperitif, a glass of fine wine, and mixologists.
Four-Deck Atrium is aboard of MSC Seaview with some panoramic views and live entertainment with spectacular ocean views.
San Remo Casino is a full gaming casino that features poker, blackjack, slot machines, and roulette. It is open until late at night while at sea while tournaments are regularly held onboard.
Santé Fe Tex Mex is Splendida's specialty restaurant that serves Mexican cuisine and Mexican drinks. The cuisine ranges from tacos, fajitas, burritos, and enchiladas. In contrast, drinks range from Tequila and Margaritas with Latin American music in the background.
Royal Palm Casino offers its bar and features casino games such as poker, roulette, blackjack, and machine slots.
The Purple Jazz Bar features live jazz music and a unique range of 'made to measure' drinks.
The Strand Theatre offers at least six different shows that range from Broadway-style, illusionists, dancing, and more. Even during the daytime, the cruise hosts bingo games and conferences.
L'Aperitivo Bar overlooks the central atrium and is serving the foyer area. Guests can enjoy the musical entertainment from the bottom of the atrium.
Splendida Bar is where guests can drink and listen to classical piano music, string quartets, and singers.
La Prua Piano Bar is a piano and Martini bar with 108 seating arrangements.
The Aft Lounge has a dance floor, its bar, and plays host to live music and shows.
Club 33 is the futuristic nightclub on MSC Splendida along with a bar.
The Poker Room is reserved for only 27 guests at a time and is located by the casino. It has a separate card room for Texas Hold'Em games.
L'Enoteca is a wine bar on Splendida's board where a guest is guided through the wine selection by experienced sommeliers. The sommeliers suggest an appropriate selection of Italian cheese and cold meats for each wine, including pecorino di Fossa, Parmesan, and Salami.
Galleria Grandiosa is a long lane and an ideal place for dining, shopping and socializing in unique atmosphere.
Sahara Restaurant is a buffet and self-servicing restaurant that can accommodate around 470 guests at a time for breakfast and lunch.
L'Olimpiade Sports Bar serves an a la carte menu between 10:00 am to 1:00 am featuring steamed shrimp cocktail, buffalo chicken wings, salad, fish, and chips.
Atlantic City Casino is served by its bar. It features casino games at sea, such as blackjack, roulette, slot machines, and poker.
Bowling Lanes is available aboard of MSC Magnifica and is offering ten-pin bowling in T32.
Cuba Cigar Lounge is the smoking room and whiskey bar onboard MSC Magnifica that offers relaxing armchairs and leather seats.
L'Ametista Lounge is a sizeable cabaret-style lounge that organizes live shows and bands for guest's entertainment.
Le Gocce Coffee Bar offers a range from chilled liquor-based coffees such as American Style Coffee, Hot Chocolate, Espresso Martini, and more.
T32 Disco is the live DJ disco that entertains the guest until late at night. The disco has its bar.
Topazio Piano Bar is the ship's reception bar featuring a giant piano, live music, and accompanying orchestra.
Tiger Bar on MSC Magnifica is the second lounge that has its bar and dance floor.
Royal Theatre is the main show lounge and state-of-the-art theatre that features from jugglers to singers to acrobatic gymnastics and shadow puppeteers.
Cigar Room is onboard of MSC Divina that is open for smoking.
Lounges and Bars onboard of MSC Lirica is inspired by different themes: a group of 8 bars, inimitable in their wine and food selection. It also includes the Beverly Hills bar and L'atmosphere.
Masters of the Sea Bar offers unlimited drinks, wines, beers, and sodas to keep you entertained with the drinks onboard of MSC Grandiosa.
Piano Bar & Lounge is a 193 square foot dance floor where guests can entertain themselves until midnight. It also has its self-serving bar.
MSC Cruise Health and Fitness
Make yourself felt relaxed and comfortable by looking best at your sea vacation. Here are some facilities that the MSC Cruise Line offers for their fellow cruisers.
Barber Shop is inside the MSC Aurea Spa that will make you look best during your cruising. It is mainly available on MSC Seaside, MSC Grandiosa, MSC Seaview, MSC Bellissima, and MSC Meraviglia with some additional charges.
Beauty salon on MSC aboard has the experience and well-qualified staff for aesthetic treatments to offer you excellent results and a relaxing cruise journey.
Hair Salon offers different packages, including a haircut, hair wash, and a single color treatment process. Buy that package and get ready for your formal evenings onboard.
The Atmosphere Pool is poolside on the MSC Bellissima and offers some stunning views. It has a large screen, beautiful lighting, and atmospheric design that makes this main pool area even more alluring after dark.
Arizona Aquapark is the most exciting water parks at sea with all type of fun and water activities according to age groups.
Horizon Pool is stunning outdoor spot for dancing and onboard entertainment.
Inside Pool is the most significant indoor pool area that features a different deck over and around the pool.
Le piscine & children's spray park is a pool area specially designed for kids and teens with a separate children's Spray Park.
Miami Beach Pool is on deck 16 of MSC Seaside and gives panoramic views of the sea. There are some innovative sun loungers on the poolside to let the guest take the sunbathing.
Mini Golf is only featured onboard of MSC Opera, MSC Lirica, MSC Musica, MSC Orchestra, MSC Sinfonia, and MSC Poesia. Entertain yourself with an open-air mini gold course onboard the ship.
Medi Spa Center is a relaxing spot on each MSC cruise. Medi Spa's experts have some secrets that can make you feel good with anti-aging effective treatments and return from your cruise visibly rejuvenated.
MSC Aurea Spa is fully equipped with specific and massage treatment suites. It is available on all MSC cruises with an additional service charge along with natural stone, rich mosaics, and precious wood.
MSC Gym by Technogym is fully equipped with the latest gym equipment and some breathtaking ocean views from the floor-to-ceiling windows.
The MSC Yacht Club pool is the freshwater pool with two hot tubs and a bar, and a small snack bar. It is high on deck 18, and here the place is so windy, which makes you feel good in the hot Caribbean.
Power walking is a jogging track on the top deck of all MSC Cruises savoring outstanding ocean views.
The Aft Garden Pool is on deck 15 and offers fantastic views, an infinity-like style saltwater pool, and is adult reserved place at sea.
Thermal Area is an area where you can experience the soothing sauna, a steam bath, and a refreshing whirlpool bath. The Thermal site is available on all cruises of MSC.
Panorama Pool offers fantastic sea views and sun lounges specially designed for guests to let them stay near the pool like never before by creating an immersive water connection.
Shuffleboard is a play area that is 215 square feet and is open for all types of sports. It is located on the 12th deck of MSC Sinfonia.
South Beach Pool at the aft of the MSC Seaside on deck 7. Two panoramic lifts are connecting the top tier.
Sportplex is a large and spacious amusement park that provides a large space for young guests. They can play games and outdoor sports during the daytime. Even socialize, party, and dance in the late evenings.
Sunset Beach Pool is on the topmost deck and offers two panoramic lifts with plenty of space in the sun and mind-blowing views.
Top 18 solarium is an adult-only sunning spot that features two hot tubs and a poolside bar. It is located on deck 18 and has standard loungers and covered rattan sunbeds.
Wild forest Aquapark is one of the most intricate and exciting water parks at sea, with features and activities for all ages.
MSC Cruise for Kids and Teens
Baby Club Chicco is for 1 to 3-year-old babies. Here babies can enjoy activities and games that are specially designed in partnership with Chicco.
Buffalo Bill is a children's playroom and is open for all kids onboard.
MSC Sports Arena organizes different kinds of sports and games for teens. It also encourages cruisers to meet up at the club to go to lunches and dinners together.
Doremi Castle Aqua Park Adventures (Kids Pool) is the kid's waterpark on MSC Preziosa. There are sprays, fountains, and other water features, including a drenching bucket that slowly fills up before emptying on anyone's head.
Doremi Land and Kids Club It is debuted around the theme of pirates with ships, hidden treasure, and desert islands. This area is perfect for capturing the child's imagination.
II Polo Nord (Kids Pool) is the children's play area based on the arctic theme with an igloo-shaped paddling pool, slide model kayak, and a giant model whale. There are also some chairs, tables, games, books, TV, and some art and craft activities for kids. Moreover, children can decorate the polar bears and ice blocks.
Doremi Spray Park is where children can play and splash in the water throughout the day while at sea.
Kids Clubs comes in five different groups with dedicated services and entertainment activities for each. The age groups are under 3 yrs., 3-6 yrs., 7-11 yrs., 12-14 yrs., and 15-17 yrs.
LEGO Experience at Sea or Mini-Club, both are the same and hosts fun activities and programs for kids from 3 to 11 years. It has a significant section of LEGO bricks and equipment available at the junior Club and mini-club.
Teen Disco Graffiti is a teenagers-disco located on Deck 15 of MSC Fantasia with its urban style design. It includes multi-colored graffiti, atmospheric lighting, scattered stools, and karaoke areas with casual couches. There are also vending machines for snacks and non-alcoholic drinks.
Teens Club is a teens-only area that serves a cinema hall, gaming room, disco, and fun activities depending on the time of day. MSC ensures that the teens onboard enjoy and always stay entertained.
Virtual Reality Games is a gaming arcade specially designed for kids and teens aboard. It offers a variety of video games and digital options.
Young Club is for youngsters onboard with fantastic facilities to meet up and do their entertainment and fun things. They offer themed games to sports tournaments and competitions with their new friends.
Other Details of MSC Cruise
Disabled Facilities: MSC Cruises offers the best facilities for all guests, including those of reduced mobility or disabilities. The majority of the excursions are fully wheelchair accessible with exceptional in-house staff trained for the passengers with disabilities. Even the restaurant doors and cabins are easily accessible by a disabled person.
Medical Facilities: Though MSC fleets are well-equipped with medical facilities, passengers are requested to bring their medicines and put them in their hand luggage. There is a medical center which is open at the time advertised in the booklet. But that doesn't mean their medical facilities can deal with a birth or any pregnancy complications. Therefore, they cannot admit any women who have reached or exceeded the 24th week of pregnancy by the end of the cruise for safety reasons.
Dietary Requirements: MSC offers all types of special dietary requirements such as gourmet, kosher, gluten-free, and more. Even vegetarian menus of delicious specialties are freshly prepared onboard along with pre-packed kosher meals.
Dress Code: Casual wear is advised for life onboard and shore excursions. For Gala evenings and parties, slightly more formal dress is recommended. For formal evening, cocktail dresses for ladies, and a lightweight suit or dinner jacket for the gentlemen on board. To visit religious sites, appropriate clothing is recommended, such as no low-cut tops, shoulders and knees should be covered.
Smoking Policy: There are specially designated areas on each vessel. Smoking or e-cigarettes are not permitted in cabins, balconies, and anywhere not expressly indicated by signage and ashtrays. And in case of repeatedly smoking in non-smoking areas can be ultimately lead to disembarkation.
Wi-Fi: Onboard all MSC cruises, Wi-Fi is available at an additional cost. There are three packages – Standard Internet, Premium Internet, and Chat & Social. All three packages are unique and keep you connected with the world on land while you're at sea.
Onboard Languages: Onboard MSC Cruises, crew members use six different languages to make people understand: English, German, French, Spanish, Italian, and Brazilian Portuguese. Even the cabin information booklets and other printing materials used onboard have been published in these six languages. The menus in restaurants also use these languages depending on the area of the world in which each fleet is located.