About Norwegian Cruise Line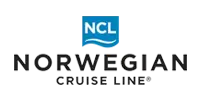 The Norwegian cruise line, an undeniable luxury and comfort, features some studio cabins just designed as per traveler requirements. It is complete bliss to travel on this cruise line. It provides a joyous and unforgettable experience that makes the best out of your vacation and makes you have a memorable time on the cruise.
An exclusive shared social place, 'Studio Complex and Lounge,' gives you ample time to make friends with new people on the deck under the sunlit sky or the stars. Pre-dinner gathering, coffee-making facilities, and a bartender to serve you is what you get on a Norwegian Cruise Line. Also, there are other fun activities in which you can participate, like water sports, rock climbing walls, different learning sessions, and more. Courtyard penthouses, garden villas, owner's suites, or haven suites are heaven and are sure to make you feel like royalty.
Have a 'WOW' experience with the Norwegian Cruise Line.
Highlights: The Local, a 24-hour pub, Garden Café, Broadway Musical Footloose, spa, laser tag, a racetrack, a casino, mini-golf, a fitness center, two aqua parks, Bar City, and more.
Norwegian Fleets
1. Norwegian Bliss
2. Norwegian Breakaway
3. Norwegian Dawn
4. Norwegian Encore
5. Norwegian Epic
6. Norwegian Escape
7. Norwegian Gem
8. Norwegian Getaway
9. Norwegian Jade
10. Norwegian Jewel
11. Norwegian Joy
12. Norwegian Pearl
13. Norwegian Sky
14. Norwegian Spirit
15. Norwegian Star
16. Norwegian Sun
17. Pride of America
Norwegian Destinations It Sails To
1. Antarctica
2. Transatlantic
3. Alaska
4. Asia
5. The Bahamas
6. Bermuda
7. The Caribbean
8. The Eastern Caribbean
9. The Western Caribbean
10. Europe
11. The Eastern Mediterranean
12. The Western Mediterranean
13. Hawaii
14. The Mexican Riviera
15. The Panama Canal & Central America
16. South America
17. Australia & New Zealand
18. Canada & New England
19. The Baltic Sea
20. The Mediterranean
21. Africa
22. Pacific Coastal
23. Mexico
Norwegian Cruise Ports of Call
1. Aruba
2. Curacao
3. St. Thomas
4. Miami
5. Southampton
6. Barcelona
7. Dubrovnik
8. Naples
9. Copenhagen
10. Rome (Civitavecchia)
11. Florence
12. New York (Manhattan)
13. Athens
14. Santorini
15. King's Wharf
16. Corfu
17. Cannes
18. Mykonos
19. Rostock (Warnemunde)
20. Great Stirrup Cay
Norwegian (NCL) Cruise Ship Destinations
1. Norwegian Dawn Cruises to the Mediterranean
2. Norwegian Escape Cruises to Bermuda
3. Norwegian Sky Cruises to the Eastern Caribbean
4. Norwegian Escape Cruises to the Baltic Sea
5. Norwegian Escape Cruises to Mexico
6. Norwegian Joy Cruises to Mexico
7. Norwegian Dawn Cruises to the Western Caribbean
8. Norwegian Escape Cruises to Canada & New England
9. Norwegian Pearl Cruises to the Caribbean
10. Norwegian Breakaway Cruises to Bermuda
11. Norwegian Spirit Cruises to Hawaii
12. Norwegian Jewel Cruises to Pacific Coastal
13. Norwegian Getaway Cruises to Bermuda
14. Norwegian Epic Cruises to Europe
15. Norwegian Spirit Cruises to the Eastern Mediterranean
16. Norwegian Sky Cruises to the Bahamas
17. Norwegian Breakaway Cruises to Mexico
18. Norwegian Escape Cruises to the Eastern Caribbean
19. Norwegian Epic Cruises to the Western Mediterranean
20. Norwegian Bliss Cruises to Bermuda
Norwegian (NCL) Cruise Ship Departure Ports
1. Norwegian Spirit Cruises from Honolulu
2. Norwegian Joy Cruises from Manhattan
3. Norwegian Dawn Cruises from Rome
4. Norwegian Pearl Cruises from Boston
5. Norwegian Jade Cruises from Dubai
6. Norwegian Getaway Cruises from Manhattan
7. Norwegian Gem Cruises from Venice
8. Norwegian Jade Cruises from Barcelona
9. Norwegian Getaway Cruises from Rome
10. Norwegian Jewel Cruises from California
11. Norwegian Encore Cruises from Florida
12. Norwegian Gem Cruises from Civitavecchia
13. Norwegian Getaway Cruises from Southampton
14. Norwegian Bliss Cruises from the East Coast
15. Norwegian Dawn Cruises from Amsterdam
16. Norwegian Jewel Cruises from the West Coast
17. Norwegian Star Cruises from Venice
18. Norwegian Encore Cruises from Seattle
19. Norwegian Escape Cruises from New York
20. Norwegian Gem Cruises from Barcelona
Norwegian (NCL) Cruise Departure Ports
1. Amsterdam
2. Anchorage
3. Piraeus
4. Auckland
5. Klong Toey, Bangkok
6. Laem Chabang, Bangkok
7. Barcelona
8. Boston
9. Buenos Aires
10. Cape Town
11. Colon
12. Copacabana Beach
13. Copenhagen
14. Dubai
15. Hong Kong
16. Honolulu
17. Istanbul
18. Lisbon
19. Southampton
20. Los Angeles
21. Miami
22. New Orleans
23. Manhattan
24. Port Canaveral
25. Quebec City
26. Reykjavik
27. Rio de Janeiro
28. Rome
29. San Diego
30. San Francisco
31. San Juan
32. Seattle
33. Seward
34. Singapore
35. Stockholm
36. Sydney
37. Tahiti
38. Tampa
39. Tokyo
40. Vancouver
41. Venice
42. Cristobal
43. Civitavecchia
44. New York
45. London
46. Yokohama
47. Laviron
48. Florida
49. Warnemunde
50. East Coast
51. West Coast
52. Gulf Coast
53. California
Norwegian Expedition Duration
2 – 5 DAYS
6 – 9 DAYS
10+ DAYS
Why Should You Go With Norwegian?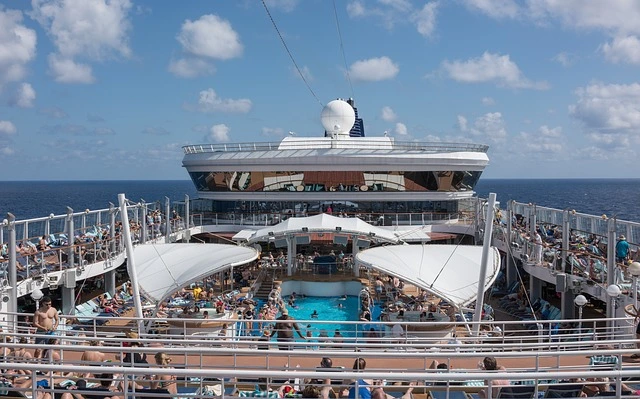 It offers an extensive choice of restaurants, activities, and entertainment along with kids and teens programs and enrichments. It is best for picky eaters, couple/group tours, and active families who love bar hop. But if you're someone who doesn't like the crowded place or seeking relaxation onboard entertainment, then NCL cruises is not for you.
Norwegian Rankings
This cruise line has been ranked based on the expert reviews of the line's level of luxury and an assessment of user testimonials and health ratings.
1. It stands on #3 as Best cruise line for the money
2. It stands on #4 as best family cruise line
3. It stands on #6 as best Caribbean cruise line
3. It stands on #11 as best Mediterranean cruise line
Different Types of Cruising Style
NCL Cruise offers different types of cruising style that includes cruises for Family-Friendly Cruises, the Disabled, Senior Citizen Cruises, Romantic & Honeymoon Cruises, Fitness & Health Cruises, Singles Cruises and Gourmet Food Cruises.
Norwegian Types of Cabin/Staterooms
The Haven: Located high above the rest, this luxurious living cove onboard the ship offers the most luxurious accommodations. Includes 24-hour butler and concierge.
Suites & Penthouses: For a unique and unforgettable experience, including welcome champagne, exclusive amenities, and a whole lot of space, choose these fantastic accommodations.
Spa Suites: These vacation residences have direct spa access, complimentary use of the top treatments, and spa-themed rooms.
Mini-Suites, Club Balconies, and Balconies: Different views will float past you every day, ranging from the endless blue to historic ports. Comfortable sitting areas and plenty of storage room are staples.
Oceanview, Insides, and Studios: Relaxation, room to kick back and put your feet up, and even solo cruiser options make these some of the industry's finest accommodations.
Concierge: Gives you plenty of space to relax and luxury to stay. Here you will feel like you are pampered throughout the day and night. You will also get a private breakfast, priority service on embarkation and disembarkation day, along with special perks to round out the exclusive experience.
Group: If you're traveling in a group, consider the group stateroom and stay close to them with a convenient connecting stateroom. You can look for the connecting stateroom icon when booking online or ask your agent for more information.
Norwegian Dining Options
Only NCL Cruises offers freestyle dining along with complimentary and specialty dining. Here is a list of dining you can check out.
Main Dining Rooms on your Norwegian cruise ship have something for everyone onboard of all fleets. Some are serving breakfast, lunch, and dinner, while others are dinner only. Some of the main dining rooms are The Azure, The Four, The Tsar's, The Aqua, The Liberty, The Savor, The Versailles, The Indigo, The Skyline, The Taste, The Windows, The Summer, The Crossings, The Venetian, The Manhattan Room, and The Magenta are the name of the few.
Crossings the Main Dining Room on deck five is open for breakfast, lunch, and dinner. It has a beautiful multilevel entryway that is highlighted by blue glass and paintings that features fishes. The décor has a heavy blue shade with lots of light and dark wood. The natural light is due to the enormous large windows and glass chandeliers.
Uptown Bar & Grill is just located next to the pool, hot tubs, and sunning area. It is a poolside area where you have to fill your hunger with some poolside meals and beverages. This option is a complimentary dining option.
Sky High Bar and Grill is offering relaxation on the poolside and can work up an appetite. Cruisers can grab some fries, grill mixing, sizzlers, and more.
O' Sheehan's Neighborhood Bar & Grill is made in honor of CEO Kevin O' Sheehan's. It offers a 24-hour eatery and is a pub-style venue with limited menu options filled with delicious fares like chicken Pot Pie and English Style Fish N'Chips.
Topsiders Bar & Grill is on deck 11 and is a poolside bar. It is stretching across deck 11, midship, and is busy throughout the day. The simple cocktails come with a price and souvenir glass. Suppose you want to avoid those extra fees, ask the steward to bring the cocktail in a plain old bar glass.
Longboard Bar is open 24/7 and is an excellent spot for families' favorites such as burgers, desserts, and chicken nuggets.
The Coffee Bar offers some delicious pastries and light snacks with your favorite coffee. It will cost extra, and the price is also a la carte.
The Iron Chef Jose Garces creates Pincho Tapas Bar, a perfect for sharing. Small plates combine culinary and his love of Spanish tradition and cuisine. The exciting cocktails and wine selection will complement the menu.
Raffles Court & Terrace Raw Bar is the main buffet area which is on the pool deck. You can have your breakfast, lunch, and dinner of your choice. You can also grab delicious desserts from the dessert stations and sit indoor/outdoor lounge.
Il Adagio Restaurant is an Italian restaurant that is decorated in purples, greens, and reds. It has a table for two and more. It offers upscale Italian dishes such as starters, appetizers, entrees, risottos, kinds of pasta, and more. Even it provides a wide variety of desserts that includes lemon curd cheesecake and tiramisu.
Le Bistro French Restaurant is on deck 5 and is a long, narrow space tucked away. You need to go to deck six and then take down the stairs to le Bistro. From the windows, you will enjoy the mesmerizing views of the ocean as it features long windows along its entire length.
Starbucks opens its sea outlet in Norwegian, which serves coffee mixes such as espressos, lattes, and cappuccinos with some iced creations. You can also get some tea.
24-Hours Room Service is available at a fair price on each fleet. But yes, you will get your continental breakfast item for free, which you order via a paper you hang on your doorknob at night. You can even request dinner from the meals such as spaghetti Bolognese, skirt steak, fish, and chips. Even desserts are also available.
Blue Lagoon Café is a food court created in 'honor of the midnight snack.' It is a complimentary 24-hour eatery where you can grab your favorite burger, a stir-fry delight, or a myriad.
Spiegel Tent - Cirque Dreams & Dinner lets you immerse yourself in a spectacle during lunch or dinner. Some high-end performances and fixed-courses make this place more memorable.
Asian Dining Experiences, when you're in the mood of having something casual and delicious that is freshly prepared, then look no further than Asian dining. You can consider visiting onboard Asian restaurants such as Great Outdoors Shogun, Orchid Garden, Ginza Asian Restaurant, and Chin Chin for some excellent food.
Bayamo Restaurant serves Latin seafood and is situated on the WaterFront. This delicate dining area offers indoor and outdoor seating. You can enjoy some Spanish and Latin American dishes and cuisine.
The Palace Restaurant is a designer restaurant designed for the cruisers who wish to eat simultaneously, at the same table, and with the same waiters. The place features pinks and blues color combination, with a bold floral carpet, and is only open for dinner.
Cagney's Steakhouse is Norwegian's signature steak house. It features some terrific cuts of Angus beef, along with a wide variety of fishes, lamb, and chicken, including potato and veggies.
The Great Outdoors Café is a beautiful extension of the Garden Café. It is hidden just at the ship's back and just off the ship's indoor buffet. This place has stations that are replicating the dishes indoors. Moreover, the queues are shorter, and the cruisers can dine under the sky and star or the shade.
Los Lobos Cantina is an authentic Mexican cantina that takes you on the steeped journey in traditional flavors with a twist. You can have some fresh tacos, refreshing margaritas, guacamole, and more.
The Garden Café offers the ship's buffet facility and is open for breakfast, lunch, and dinner. It looks like an indoor garden and is busiest during dinner. It also tends to be the place where the majority of the Norwegian cruisers head for breakfast and lunch. The café closes between all the meals.
The Local Bar & Grill is decked out with memorabilia and gear. It is one of the best places to be on board to catch different types of games. The bar has plenty of flat TV screens where you can enjoy drinks and brews with friends. They also offer complimentary snacks such as fries and chicken wings.
Enjoy eating at Cadillac Diner on the Pride of the America Cruise. Hungry cruisers can head to Cadillac for some retro-style diner-themed restaurant for some delicious cuisine. This complimentary diner is only available for 22-hours a day.
Atrium Café & Bar, and John Adams bar are a delightful aromatic coffee bar that serves up morning sweets and light fare at lunchtime, including salads, sandwiches, and desserts.
Food Republic is something new or enjoys international favorites at this dining experience that the Pubelly Restaurant Group presents. Even the menus have an innovative twist as you place your orders on iPad menus.
Carlo's Bake Shop is worth visiting to indulge in the smell of fresh cannoli, sfogliatelle, biscotti, cupcakes, and more. Even you can have your favorite fondant cakes.
Jimmy Buffett's Margaritaville at Sea is a kicked-back lifestyle eatery that gives you relaxing island vibes. This Margaritaville will thrill the Parrothead in you as well as your Parakeets.
Dolce Gelato is strolling along the WaterFront to satisfy your taste buds. Here you can select your favorite flavor of gelato.
Sabrette's Hot Dogs is a perfect place for having the hot dog carts with your favorite toppings at sea.
The Haven Restaurant is exclusive for the guests staying in The Haven. It is a privately-owned restaurant for those people. The chefs of Haven ensure that you must be delighted with your choice.
Wasabi Sushi Bar is another good option for lunch and dinner specializing in freshly made sashimi and sushi. It offers dishes like yakitori dishes with dipping sauce, varieties of Tsukune, Ika, Gyu, and more.
Shanghai's Noodle Bar is in the corner beside the casino and is a favorite dining spot onboard. The beef option is only limited to lunch and dinner. It would be an excellent spot for all-day dining.
Ocean Blue is a fine-dining seafood restaurant that offers an international lineup of innovative flavors and preparations, including Florida Red Snapper, Dover Sole, Fried Chickpea salad, and more.
La Cucina and La Trattoria is an Italian Restaurant where you can get freshly baked bread, Insalata Caprese, pasta dishes, pizza, and decadent tiramisu.
Teppanyaki is a dining area where you need to be careful about the flying shrimps or something like that. This place is full of surprises because of the chef's performance amazing dicing and cutting of the steak, shrimp, chicken, and even more in front of your eyes.
Moderno Churrascaria is the Norwegian cruise line's Brazilian Churrascaria steakhouse and is one of the most favorite cruisers. It is one of the most extensive fresh salad bars at sea and some slow-roasted meats such as lamb and pork, chicken, steak, and more.
The Bake Shop is an onboard bakery located on the WaterFront. It sells cream-filled pastries, cannolis, cupcakes, biscotti, and elaborate cakes. Right outside the bakery, you can enjoy the frozen dessert at Gelato Bar.
Coco's is a gourmet sweet treats shop that indulges your sweet tooth with decadent treats such as French macarons, chocolate bonbons, and gourmet cupcakes.
American Diner is the new venue debuted on Norwegian Joy that takes the Margaritaville at Sea restaurant on the other sister ship of Joy. A partially enclosed outdoor venue is the perfect spot to grab lunch while still enjoying the ocean views.
Q Texas Smokehouse is on the menu of Norwegian Encore's restaurant. Here you can enjoy some southern comfort food, along with some live country music.
Onda by Scarpetta is the newest Italian restaurant that has debuted on Norwegian Encore. It offers several modern Italian dishes like mouthwatering seafood, timeless desserts, and fresh pasta.
Key West, Bimini, and Bali Hai Bar & Grill are a quick bite spot at the poolside. It offers some light snacks and cocktails for refreshing you and your taste buds.
Henry's Pub is a special place for a traditional pub experience with all the features you're looking for. This venue is complimentary, where you can catch live sporting events or two or opt for some competition.
East Meets West was previously an Asian-fusion steakhouse and is debuted on Norwegian Sun. This place is similar to Cagney's steakhouse in serving delicious specialty dining options.
Bamboo - A Taste of Asia, Orchid Garden, Chin Chin, Lotus Garden, Jasmin Garden, Shogun, and Ginza are some of the restaurants that give you an opportunity for a comprehensive Asian Specialty dining experience.
Pizza 24/7 is the pizza Parlour right at your doorstep.
Jefferson's Bistro is a diner's area where they can find food like mussels, roasted lamb loin, pan-seared scallops, and more. Reservations are recommended here but not compulsory.
Norwegian Entertainment That Are Included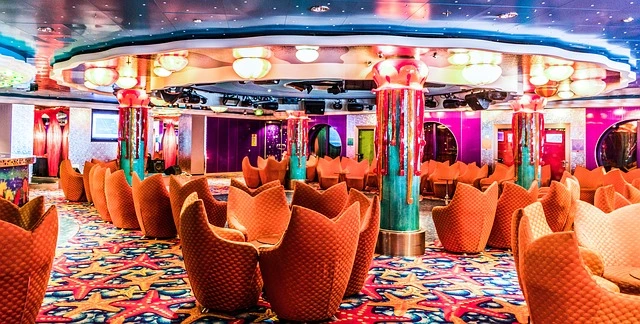 Norwegian cruise features more than 22 bars and lounges, different entertainment segments, and many more unique sports and adventure to satisfy your thrill. You have to follow your mood swings and mingle accordingly.
Horizon Lounge is only accessible to the Haven guests. They can recline and unwind in the exclusive and plush it down to decks 17 and 18. It offers breathtaking panoramic views and forward-facing observation lounges.
The Observation Lounge is a 180-degree indoor lounge, where fellow cruisers can sit, relax, and enjoy the most expensive sea views. The floor-to-ceiling windows with more than 3,500 square feet provide spectacular views while you pass from the snow-capped mountains and ocean.
Laser Tag is the place where human colonizers have lost contact with planet earth. It's up to you whether you want to find them while searching for an abandoned spaceship in this fast-action experience at sea.
The Cavern Club is a legendary Liverpool club where the Beatles performed. This place is your ticket to ride down Penny Lane, perhaps in a Yellow Submarine.
The District Brewhouse provides more than 50 bottled beers and 24 different draft beers on tap. Toast the glass and enjoy specialty cocktails. Scream your lungs out alongside live music.
Get ready to participate in the thrilling ride by putting your driving skills to the Race Track test. Enjoy the feeling of open blue sky above and turquoise water below.
The Plank on Norwegian is voted as the "best onboard thrill" by the porthole magazine. So take a chance and walk the Plank. You can test your sea legs out on high above the water and 8 feet off the side of the ship.
Rock Climbing walls are more than 20 feet above the ground and gives you a captivating view of the decks below as you scale the rock wall.
Rope Courses is a breathtaking adventure on all plus ships. It allows you to go for an experience high above the boat and balance the most extensive ropes courses at sea.
Go Karts are not present on all the fleets, and it is on selects cruises only. Cruisers can take a friendly competition of the race track, wiping around turns and gaining a boost from the audience. Norwegian Encore was the first-cruise that get the two-story way that hangs over the edge of the ship.
Global Tax & Duty-Free Shopping offers endless rejoice and unbeatable prices and specials. From duty-free shopping, you can stock up some liquor, tobacco products, fragrances, and even high-end jewelry, and more. Even you can enjoy some of the shopping seminars ashore. Just check the daily freestyle guide.
Courtyard Grill Bar is your destination for all things edible from the grill: fries, hot dogs, hamburgers, and more.
Sky's Bar and Lounges are always hopping, often with lots of conversations and music pumping. The bar is a fun place and an excellent spot to spend time. The flow freely cocktails and bartenders are friendly and fast.
Skyline Bar is a jackpot place where you can hit the cocktail lounge with ever-changing moods. The spot is perfect for before-dinner drinks and meets friends or to create one.
Sugarcane Mojito Bar makes freshly muddled and refreshing mojito just the way you like.
Champs Bar is the only bar where smoking is allowed and on the sun deck. It is a short walk for anyone who is getting tan on the sun deck. The bar offers a bit of shade where cruisers can sit and enjoy the sunbath.
The Cellars Wine Bar allows you to pair up your favorite vintage wine with some light bites from La Cucina or attain the wine tasting programs.
The Raw Bar is on order when you carve for some fresh seafood, like oysters, littleneck clams, cocktails, and more.
Sky Club Casino has a slot machine and some table games such as craps, blackjack, and roulette. At night it also offers a lotto draw but doesn't have any onboard casino tournaments.
Plantation Sushi Bar is the smallest dining venue located in Plantations, right across Cagney's Steakhouse. You can easily miss this place, as it is a bit tucked away, but the area offers delicious rolls and sashimi.
Spinnaker Lounge can probably be the most favorite spot onboard, all because of the stellar views and floor-to-ceiling windows that allow the bright light to come in. during day and night, they host a get-together for groups, solo travelers, and families. At night there are live music events to entertain the fellow cruisers.
Bier Garten is a stop in for beer, soft pretzels and bratwurst. You can grab your favorite beer or any brew.
Bliss Ultra Lounge is the ship's excellent nightclub where you can go after your dinner and in the wee hours of the morning (something like until 2 am). You will enjoy the latest and Goldie mixes along with live music. The room has a large dance floor and a small stage.
Cirque Dreams® & Dinner Jungle Fantasy is a sort of theatre-in-the-round with a jungle-themed twist. The shows are family-friendly, and the interiors have a lot of animal-print fabrics. The food option also includes banquet-style dishes served to maximize efficiency and minimize interruptions.
Maltings Beer & Whiskey Bar is a great place to meet before and after dinner to enjoy cocktails and conversations along with the WaterFronts.
Shakers Martini & Cocktail Bar is on the WaterFront on the Norwegian Breakaway, Epic, Gem, Jewel, and Pearl. It serves some fantastic cocktail and a delicious martini.
The Vibe Beach Club is a private retreat where guests 18 and over can enjoy stunning views, a full-service bar, an oversized hot tub, and chaise lounges.
Humid or Cigar Lounge is a premier cigar shop and lounge where people can light up in classic comfort.
Waves Pool Bar is exclusively on Norwegian Bliss, Norwegian Epic, Norwegian Breakaway, Norwegian Escape, Norwegian Joy, and Norwegian Getaway. Waves are always hopping with activity, grabbing a seat, or just belly-up and order a cold one to go.
Glow Party is the newest and most illuminating party at sea as Norwegian turns its Spice H2O into electrifying H2Glow.
Magnums Champagne & Wine Bar lets you pop the bubbly and toast for a good life. The Art Nouveau inspires the bar.
SKYY Ice Bar is a vodka station that the original ice hotels inspire in Scandinavia. The bar's wall, seats, and glasses are made of ice.
Sunset Bar is exclusively on Norwegian Getaway and has Key-West inspired bar. It is one of the WaterFront bars.
The outdoor area is a perfect place to sip on a margarita as you take in another classic sunset while playing chess onboard. It is exclusively on Norwegian Epic, Norwegian Gem, Norwegian Jewel, Norwegian Jade, Norwegian Pearl, Norwegian Sun, and Norwegian Sky.
Syd Norman's Pour House is new on Norwegian Breakaway so get ready to rock. Enjoy from gritty brick walls to live rock n roll.
Studio Lounge is specially reserved for all Studio Cabin passengers. This smaller lounge offers an opportunity to interact with others who live in the studio cabins.
There are nine casinos & Bars on Norwegian Fleets. Dawn Club Casino, The Epic Casino, Pearl Club Casino & Bar, Maharajah's Casino & Bar, Gem Casino & Bar, Jewel Casino & Bar, Jade Casino & Bar, Star Casino & Bar, and Sun Casino are the name of few.
There are around 21 bars and lounges onboard Norwegian cruises. For example, Sake Bar, Epic Theatre Bar, Cascades Bar, Ocean Drive Bar, Pink's Champagne Bar, The A-List Bar, Shaker's Cocktail Bar, Napa Wine Bar, Sushi & Sake Bar, Captain Cook's Bar, Waikīkī Bar, Charlie's Champagne Bar, Tobacco Road Bar, Prime Meridian Bar, Bar 21, Fyzz Cabaret Lounge & Bar, Mixers Martini & Cocktail Bar, Mixx Bar, 5 O'clock Somewhere Bar, Gatsby's Champagne Bar, Sports Bar, Champagne Bar, Windjammer Bar, and Mardi Gras Cabaret Lounge & Nightclub.
NOTE: Some other adventures and entertainment activities are not mentioned here. Kindly check them with your travel agents as they all vary from cruise to cruise.
Norwegian Cruise Health and Fitness
Below are some health and fitness-related facilities that the Norwegian provides in their ships.
The Salt Room is a natural salt cave that is found in Eastern Europe. It features different types of treatment such as is relaxing, halotherapy, non-invasive treatment, and more.
Spa Thermal Suite features a little steam in a dry sauna by taking a dip in the vitality pool. You can make yourself relax on the heated tile loungers and make yourself worry-free.
Whether you required full grooming or a simple haircut, or shaving, consider visiting the onboard Barber Shop to keep looking your best while you're at sea.
Salon Services onboard lets you pamper yourself. You can try out the manicure, pedicure, and facials-like treatments.
Choose a wide range of Massage Treatments when you're at sea. The treatments also include seaweed massages, Swedish massages, hot-stone massages, even a Balinese remedy for stress relief.
Main Pool & Sundeck encourages you to take a sunbathe or dip your toes in the water by putting them in pools or hot tubs.
Aqua Park features the five-multi-story waterslides, two swimming pools, four hot tubs, sunbeds, lounges and bars, and most importantly, more water than ever before. It's a proverbial smorgasbord of aquatic opportunities.
Sports Complex on Norwegian board features action, thrill, and power-packed adventures. The sports complex provides three-stories adventures sports that include the Plank, largest-at-sea ropes courses, and more.
Golf Driving Net onboard is used for keeping the golf ball handy, and you didn't experience such things as a lost ball or a bad drive. There is two golf driving nets onboard.
Gyrosphere is must-do activity onboard Norwegian fleets. Show your daring if you're an adventure seeker.
The Norwegian ships have five Hot Tubs onboard that include one tub only reserved for kids.
Jogging/Walking Track is on the top deck. Anyone can run and walk in the open air, whether it's day or night.
The swimming pool is fully loaded with deck chairs, lounges, and sunbeds. There is one hot tub, and the longest poolside bar is also there.
Santa Fe Fitness Centre is a full gym that includes aerobics and fitness classes daily while at sea. This place is open throughout the day like from morning 6 till night 11.
Santa Fe Spa indulges in fabulous treatments and therapies. It features the New Mexican artifacts surrounding and calming nature of wood and stone.
South Beach Pool features two swimming pools and four hot tubs. You can enjoy the view of the ocean as it's located on the top deck.
Show your sporting spirit by playing and hopping Basketball/Volleyball/Tennis at the outdoor court.
Mandara Health Spa & Beauty Salon offers exotic and unique spa treatments that reflect the beauty, spirit, and traditions of rejuvenation worldwide. Here you'll find everything from the traditional to exotic in spa and salon treatments.
Pulse Fitness Centre is open from 6 am to 11 pm throughout the day. You can participate in aerobics, spinning, and exercise classes while enjoying the ocean view from the floor-to-ceiling windows.
Vibe Beach Club provides unbeatable ocean views and complete serenity with an adult-only private retreat area. It features an oversize hot tub, luxurious lounges, and a full-service bar.
Spice H2O is the adult-only area on the top deck. This area turns into an open-sky dance floor at night, features comfortable lounges and a cocktail bar.
Nine holes of Mini-Golf can bring every family member together. So get your kids to the golf course and teach them how to play golf.
Pulse Fitness Centre is a full-service gym and aerobic center few of the Norwegian fleets.
Lap Pool and Jacuzzi is the largest indoor pool on the Norwegian fleet and allows cruisers to swim daily.
The Oasis Pool is located on the aft of deck 12 and is the smaller pool with fantastic views.
Sapphire Pools is the main pool on the Norwegian Jewel with an infinity number of sunbeds and deck chairs, and lounges. There is also a special sapphire kid's pool and hot tub nearby.
Tahitian Pool is only present on Norwegian Peals. It is the main outdoor pool surrounded by around 144 sunbeds and 300 deck chairs.
Body Waves Fitness Centre motivates you to get in shape while you are at sea. It provides aerobic and fitness class sessions from morning 6 to 11 pm.
Barong Fitness Centre is the fitness centre on Norwegian Star. It keeps you in shape and features free aerobics and dance classes throughout your sailing.
Oscar's Hair & Beauty Salon offers a full range of hair and beauty treatments.
Roman Fitness Centre lets you pamper yourself while you're on your holiday. You can work up and drop your sweat on a range of exercises machine at the gym.
The Tivoli Pool is only on the Norwegian Spirit and is the main outdoor pool on the top deck. It features lounges and bars, sunbeds, and deck chairs.
Norwegian Cruise for Kids and Teens
Entourage Teen Club is a club where teens aboard can hang out and make new friends. It has a dancing floor, bar, video, jukebox, air hockey, and table football-like entertainment activities.
Guppies Nursery is perfect and especially for the youngest cruisers at Norwegian fleet. There are interactive parent-kid activities that include sensory play, painting, and more up to 2 hours.
Kids' Aqua Park allows younger cruisers to splish and splash to have a water blast. Kids will spend their best time of the day at this new interactive Kid's Aqua Park.
T- Rex Kid's Pool is a theme water park onboard that features slides and a paddling pool. There is also a hot tub near the pool.
Buccaneer's Wet & Wild pool is for the kids who love water slides, paddling pool, and hot tub that is only reserved for kids.
Celebrity Teen Disco is the hottest spot on the fleets for teens. This place is a complete package of video, jukebox, bar football, and air hockey.
Sapphire Kid's Pool has additional fun features that include a small water slide for kids.
Club Underground is designed for teens to have fun.
Splash Academy Kid's Club is for kids 3-12. Here, the kids will enjoy the active games, arts and crafts activity, and jump into a theme party character.
Splashes Children's Pool has a slide where kids can splash and is just right for pint-size splashing, playing, and paddling.
A Metro Centre is a cool place for teens where you can have, too. The walls of Metro Centre are covered with a different type of graffiti.
The Teen Zone is a teen center by day complete with Wii consoles, flat screens, TV, play stations, and air hockey. Even a disco exclusively for teens by night for ages 13-17.
Teen Club is a hip place for teens to hang out, bringing a jukebox, football table, and air hockey. By night this club turns into a disco where only teens are allowed.
Video Zone is a video arcade that captures a few aliens, plays pinball, wins a car race, and flies a jet fighter.
Norwegian Cruise Enrichments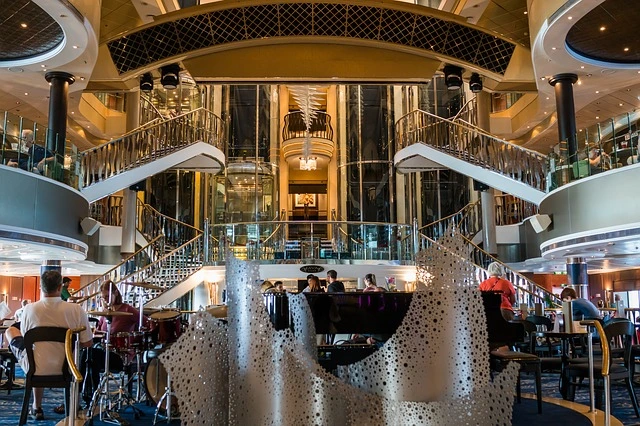 The NCL cruise has many things to offers that start from learning new things to purchasing your favorite wine, beers, and more.
Lifestyles Room: One can use this place for some quiet atmosphere to read books or to write something like postcards or play cards.
The Conservatory is an intimate space on Norwegian fleets where you can do nothing at all, only relaxing. It is a tropical area that has a glass wall.
Photo Gallery lets you explore the unseen snaps and other travelers, and even you can buy those photos.
SoHo Art Gallery is a place where you can stroll and buy real art pieces from around the world. The painting at SoHo Art Gallery are all for sale and are made by well-known artists.
Burn the Floor is where you can brush up your dancing moves by attaining the dance and exercise classes throughout your cruise with a fantastic dancing team.
The Chapel onboard is also used as a meeting room. It is famous as an intimate-room for all types of functions.
Galleria and Photo Gallery is where you can grab some colorful and beautiful photographs of your cruising journey.
Wine Cellar is famous onboard for wine tasting and purchasing. Here you can taste new wide varieties of wine and purchase them.
Other Details of Norwegian Cruise
Disabled Facilities: Norwegian fleets are famous for their freestyle cruising that encourages every person, including those particular needs. They have a team of access coordinators that helps the guests with special needs. They are on a mission to provide a safe and entertaining cruise experience. If any person in your group or even you have any disability, kindly inform your travel agent before making a particular arrangement for them. Some officers will take care of the primary needs.
Service Dogs: Norwegian accept those service dogs who are trained and can perform a specific task. A service dog might be needed for many different conditions that would be taken under the ADA guidelines. But they don't consider "Emotional Support dogs" as service dogs. Guests are requested to bring food, amenities, medications, and a life jacket for their dog.
Special Dietary Requirements: For any kind of special dietary requirements on Norwegian fleets aboard, consider telling your travel agent or the booking website in advance or at the time of booking. To obtain the products for many of these types of requests requires 30-days prior notice before sailing. To protect their guests, they don't allow any outside food aboard that involves preparation by the ship's crew.
Smoking and E-Cigarette: Norwegian cares about their guest's and crew members' well-being, so they have banned smoking and e-cigarette in the cruise's indoor areas. Instead of that, they have designed some dedicated outdoor areas for smoking. Even guests are not permitted to smoke inside the stateroom balcony or in a casino. Guests can also smoke in the cigar lounge where cigar lounge is available such as Norwegian Sky, Norwegian Sun, Norwegian Star, and Pride of America.
Age Restrictions: The cruise line permits young adults, 18 to 20 yrs of age, to purchase and consume wine and beer with constant accompanying parents. Also, for gamble and claim any winning, the guest must be 18 or over.
Dress Code: Norwegian cruise line maintains an atmosphere that is casual during the day and no formal during the night. There are also several themed nights during a typical sailing. Instead of formal nights, they have Norwegian's Night Out once per sailing, for which cruisers are encouraged to dress-up in tux or gown.
Sail & Sustain - Our Commitment: Across the Norwegian fleets, the owner has implemented many innovative environmental policies and technologies to protect the environment and oceans. They have striven to meet their daily goals such as reduce the environmental impact of their operations, recycle and reuse the materials, dispose the rubbish and materials according to the national and international rules and regulations, and prevents incidents and accidents that are involved in the pollution of air, water, and environment.
Water Conservation & Management: Norwegian has designed certain water conservation and management products by including onboard production, wastewater treatment systems, Bilgewater, and Ballast water. All the products are used to save water and ensure to meet the standards. For example, the wastewater treatment systems have been quality checked by third-party and environment officers. The Bilgewater system is used as storage tanks. It can only be discharged after meeting the regulations of international, national, and company standards.
Waste Mitigation: Both shipboard and shoreside employees are being treated for waste mitigation. The shoreside crew members take care of the clean-up of the beach and community. Even during the refurb process, options like recycling and donating are always explored.
FAQs for Norwegian Cruises
Norwegian cruises include free beverages such as unsweetened iced tea, lemonade, water, drip coffee and tea, and filtered water (no bottled water). The buffet and dining rooms and restaurants offer most of these drinks for free.
Perishable items such as fresh fruit or homemade dishes may not be permitted on a cruise, although packaged food is always fine.
The price per 750ml bottle is $15, and the price per 1,500ml bottle is $30. It is not possible for passengers to bring more than one bottle onboard. There is no restriction on boxed wine.