GET DISCOUNT ON NEW YEAR CRUISE SAILINGS FOR 2023-2024
---
---
Subscribe Our Newsletter, Receive Cruise Deals by Email.
I agree to receive news and promotional material from this website and I understand that I can cancel at any time. Please refer to Our
Privacy Policy.
---
Set sail into 2024 in style with our exclusive 2023-2024 New Year's Eve Cruise Deals & Packages! We've got you covered whether you're craving a high-energy, champagne-popping party on the open seas or dreaming of a serene, starlit escape.
Imagine dancing the night away under a canopy of stars, with ocean waves as your soundtrack. You can make this dream a reality with our New Year Eve Cruise deals. Revel in the thrill of live entertainment, sumptuous dining, and unforgettable moments shared with fellow cruisers. It's the ultimate way to welcome the New Year!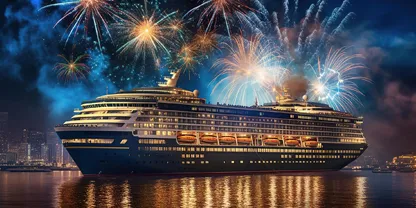 For those seeking a more tranquil celebration, picture yourself lounging on deck, gazing at the horizon as the countdown begins. Savor gourmet cuisine, sip on your favorite cocktails, and unwind as the clock strikes midnight.
No matter your preference, our New Year cruises offer a range of experiences to ensure your celebration is as unique as you are. So, why wait? Let's make this New Year one for the books. Book your cruise today and set course for the adventure of a lifetime!"
Book 2024 New Year Cruises
These cruise lines are known for creating unique and memorable New Year's Eve celebrations, catering to various tastes and preferences for travelers looking to welcome the new year at sea.
1. Carnival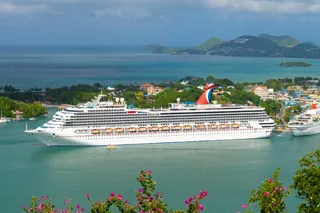 These cruise lines are known for creating unique and memorable New Year's Eve celebrations, catering to various tastes and preferences for travelers looking to welcome the new year at sea.
Get the Carnival Cruise New Year Deal!
2. Royal Caribbean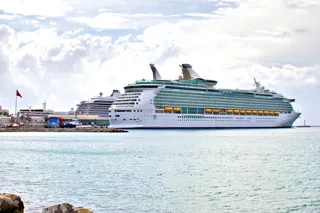 Royal Caribbean's New year cruise line is known for its grand and luxurious New Year events. Their cruise ships have many amenities, including fine dining options, live performances, and impressive onboard celebrations. Expect a touch of elegance combined with exciting activities.
Get the Royal Caribbean Cruise New Year Deal!
3. Norwegian Cruise Line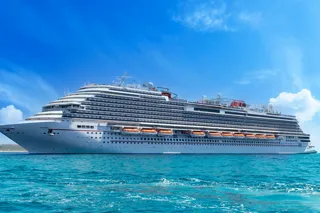 Norwegian Cruise Line is celebrated for its freestyle cruising concept, allowing passengers to choose how to celebrate New Year's Eve. Whether it's a laid-back evening with family or an energetic party with friends, NCL offers a variety of options for all preferences.
Get the Norwegian Cruise New Year Deal!
4. Princess Cruises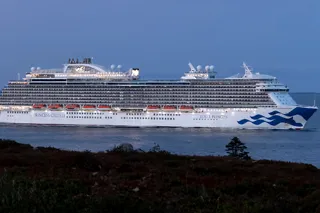 Princess Cruises provides a mix of sophistication and celebration on New Year's Eve. Passengers can enjoy elegant dining experiences, music and dance parties, and, in some cases, countdowns in exotic destinations worldwide.
Get the Princess Cruise New Year Deal!
5. Celebrity Cruises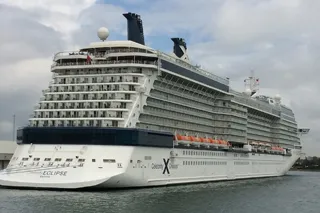 Celebrity Cruises offers a more upscale New Year party experience with fine dining, premium entertainment, and a touch of luxury. Their New Year's celebrations often include themed parties and memorable experiences.
Get the Celebrity Cruise New Year Deal!
Featured New Year Cruise Destinations
New Year's Eve Cruise from Miami
Miami is a fantastic departure city for New Year's Eve cruises due to its proximity to the Caribbean and warm, festive atmosphere. Cruise lines such as Carnival, Royal Caribbean, and Norwegian Cruise Line offer a range of options departing from Miami. Travelers can expect:
Caribbean itineraries, including stops in the Bahamas, Jamaica, and more.
Lively onboard parties with live music and fireworks.
Warm weather and beautiful beaches to enjoy before or after your cruise.
New Year's Eve Cruise from New York
New York City offers a unique way to ring in the New Year with cruises departing from Manhattan. Princess Cruises and Norwegian Cruise Line are popular for New Year's Eve departures from NYC. Highlights include:
Iconic views of the New Year's Eve Ball Drop in Times Square from the ship's deck.
Itineraries may include destinations in the Caribbean, Bermuda, or along the U.S. East Coast.
Special New Year events and parties, often featuring a grand countdown celebration.
New Year's Eve Cruise from Los Angeles
For travelers on the West Coast, Los Angeles is a great departure point for New Year's Eve cruises to the Mexican Riviera and beyond. Carnival and Royal Caribbean offer cruises from this location. Expect:
Sailings to destinations like Cabo San Lucas, Puerto Vallarta, and Ensenada.
Fun and festive onboard celebrations, often with a tropical twist.
Opportunities to explore the beautiful coastal cities of California before or after your cruise.
Each departure city provides a unique backdrop for celebrating New Year, whether you're looking for a Caribbean escape, a view of the iconic Times Square Ball Drop, or a cruise along the Pacific Coast. Choose the departure city that best fits your preferences and embark on an unforgettable New Year's cruise adventure at sea.
What to Know Before Booking A New Year Cruise Holiday
Before embarking on a New Year's cruise, there are several essential things to know to ensure a memorable and enjoyable experience. Here are some key points to consider:
Being well-prepared and informed can ensure a fantastic New Year cruise experience. For specific details, contact cruisebooking.com for the most up-to-date information.
Cruise Itinerary and Destination: Review the cruise itinerary to understand where the ship will be on New Year. Different cruise lines offer various destinations, so choose one that aligns with your preferences for celebrations and activities on land or at sea.
Entertainment and Celebrations: Many cruise lines offer special New Year's Eve celebrations, including parties, fireworks, and live entertainment. Check with cruisebooking.com for details on the festivities planned for the night.
Dress Code: Find out if there are formal nights during the cruise and if there's a dress code for New Year's Eve. This will help you pack the appropriate clothing.
Dining Options: Check the dining arrangements for New Year's Eve. Some cruises offer special menus and reservations for that evening.
Travel Documents: Ensure you have all the necessary travel documents, including passports and any required visas for the destinations you'll visit.
Weather: Research the weather conditions at your cruise destination to pack accordingly. Cruise websites often provide this information.
Safety Precautions: Familiarize yourself with the ship's safety procedures, including emergency evacuation routes and lifeboat drill timings.
Excursions: Explore the shore excursions available at your ports of call—book in advance to secure your spot on popular tours.
Budgeting: Plan your budget for onboard expenses, including gratuities, drinks, and any optional activities.
Packing Essentials: Pack essentials like sunscreen, comfortable shoes for shore excursions, swimwear, and any medication you may need.
CLICK FOR THE BEST CRUISE TRAVEL TIPS
How To Get The Best New Year Cruise Deal?
Book in Advance: New Year's Eve cruises are in high demand. Booking well in advance, often a year or more ahead, can secure lower prices and more cabin options. So, book your New Year's Cruise in 2024 soon!
Compare Cruise Lines: Cruise lines offer various New Year experiences. Research and compare their offerings, including itineraries, onboard activities, and amenities.
Sign Up for Alerts: Subscribe to email alerts or newsletters from cruisebooking.com to receive notifications about exclusive cruise deals and discounts.
Leverage Last-Minute Deals: Sometimes, last-minute cruise deals can be a way to save money. However, this option may limit your cabin choices.
Book Onboard Credit Offers: Keep an eye out for promotions that include onboard credit, as this can help reduce the overall cost of your cruise.
Stay Informed About Deals: Join cruise forums, social media groups, and newsletters to stay updated on the latest cruise deals and insider tips from experienced cruisers.
Review Cancellation Policies: Understand the cruise line's cancellation policies and penalties before booking. Consider purchasing travel insurance to protect your investment.
Be Mindful of Hidden Costs: Remember to factor in additional costs such as gratuities, specialty dining, shore excursions, and travel to and from the cruise departure city when budgeting for your trip.
By following these tips and staying proactive in your search, you can find the best New Year's Eve cruise deals and embark on a memorable and cost-effective holiday celebration at sea.
Frequently Asked Questions About New Year's Cruise Deals
Booking well in advance, typically 6-12 months, is advisable for New Year's cruises, as they are popular and fill quickly. Book your New Year's cruise to 2024 today!
Christmas and New Year's cruises are typically separate itineraries and events cruise lines offer. While some cruises may include Christmas and New Year's celebrations in their schedule, they are distinct experiences. Check with cruisebooking.com to determine if a
Christmas cruise
will seamlessly transition into a New Year's cruise or if there are two separate bookings. Some passengers may combine both holidays into an extended cruise experience, but this would depend on the cruise line and their offerings.
Yes, New Year's Eve onboard activities on cruise ships often include themed parties, grand countdowns with fireworks displays, live entertainment, and champagne toasts to create a festive and memorable celebration for passengers.
Some cruise lines offer discounts or special rates for children or family packages. It's best to inquire about family-friendly options and associated values.
A New Year's Eve cruise typically includes meals in the main dining rooms and buffet, access to onboard entertainment, and participation in onboard activities. Special New Year's Eve events and parties are usually included as part of the cruise package, along with a champagne toast at midnight. However, passengers may incur additional charges for specialty dining, shore excursions, alcoholic beverages, and some onboard activities. When booking, it's essential to check the specific inclusions with the cruise line.
Some cruise lines offer discounts or special rates for children or family packages. It's best to inquire about family-friendly options and associated values.
Yes,
travel insurance
is recommended for any cruise booking. New Year cruises. It provides coverage for trip cancellations, medical emergencies, and unexpected events that could disrupt your holiday plans, offering peace of mind for a worry-free celebration at sea.
Age restrictions for passengers on New Year's Eve cruises can vary depending on the cruise provider and the specific cruise package. Some cruises may have age restrictions or guidelines, while others may be open to all ages. It's essential to check with the cruise company to determine their policy regarding age restrictions for New Year's Eve cruises.
The average cost of a New Year's cruise varies widely based on factors like location, duration, and cruise line. Prices range from around $50 to $150 per night/PP to thousands of dollars for extended world cruises.
If you have special dietary restrictions or accessibility needs on a cruise, contact cruisebooking.com in advance to inform you of your requirements. We can try to accommodate dietary preferences and ensure a comfortable and enjoyable experience. Alternatively, if you are vegan, check out our cruise lines for vegans.
In the event of bad weather during a New Year's Eve cruise, cruise lines prioritize passenger safety and may modify the itinerary to avoid rough seas or adverse conditions. They'll typically have alternative plans and onboard activities to ensure a memorable celebration even if the original schedule is affected.