About Celestyal Cruises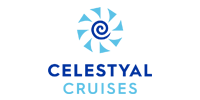 Celestyal Cruises was founded in 1986 and are one of the largest cruise operators in the Eastern Mediterranean and Greek Islands. Celestyal Cruises offers itineraries featuring a combination of marquee ports and hidden gems aboard its fleet of two mid-size cruise ships, Celestyal Crystal and Celestyal Olympia. Istanbul's Grand Bazaar could be your first stop, and the stunning natural beauty of Volos your next.
Celestyal's award-winning Greek hospitality enhances your experience aboard a Celestyal Cruises ship. More dining options, yoga classes, and circus performances are on board Celestyal than on similar-sized cruise ships.
Celestyal Cruises offer a range of shore excursions to showcase each port's history, culture, and natural beauty. Ephesus and the pyramids of Giza are archaeological sites of interest, as are train journeys through mountain ranges and wine tastings in Limassol.
On Celestyal Cruises, you can expect a warm Mediterranean welcome when you board the ship. Cuisine, décor, and atmosphere reflect the cruise line's Greek heritage. Taking a cruise with Celestyal Cruises will be an experience of a lifetime. Many countries and languages are represented in Celestyal Cruises' customer base. The cruise line offers unmatched hospitality, unforgettable destinations, and exciting excursions. With Celestyal Cruises, cruisers will experience an once-in-a-lifetime vacation that will rejuvenate them.
The two cruise ships operated by Celestyal Cruises are Celestyal Olympia and Celestyal Crystal, both of which are based in Cyprus. Surely, every cruiser will have an unforgettable holiday aboard the comfortable ships. Exploring the most exciting part of the towns has always been challenging since the ships always anchor in their oldest parts. If you're sailing the seas with Celestyal Cruises, get the most out of your tour and enjoy the beautiful Mediterranean destination by learning about the local cultures.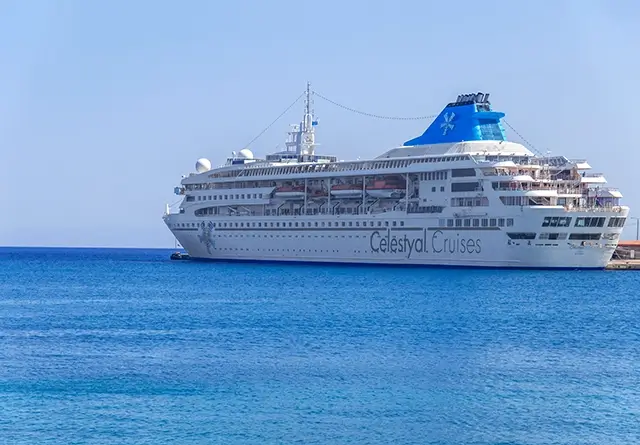 Awarded for its exceptional hospitality and local expertise, Celestyal Cruises has quickly become the traveler's first choice for Greek Islands and East Mediterranean cruises. Several vessels operate for the company, all of which are cozy and provide a high level of personalized service. A Greek heritage informs the company's philosophy, which offers authentic, life-changing experiences onboard and ashore based on outstanding hospitality and true cultural immersion. The cruise line highlights Mediterranean trip schedules by offering affordable cruises to Turkey and the Greek Islands. In addition to well-known Adriatic and Aegean ports, Celestyal Cruises also provides sailings for lesser-known ones.
Celestyal is one of the best brands to review if you are considering taking a boutique cruise to Greece and Turkey. In addition to Aegean specialties, such as Tzatziki and Spanakopita, Greek chefs will hold cooking demonstrations throughout the week. Along the Aegean Sea, guests can visit some of the most stunning historical, cultural, and beautiful ports on some of Celestyal's classic itineraries. Watch people on Mykonos's jet-set shores and marvel at Santorini's volcanic wonders. As it offers pleasant, albeit older, sailing vessels, Celestyal Cruises offers the best value for your money. They may not be as fancy as other cruise ships, but they deliver on the excitement front.
FAQs for Celestyal Cruise Line
Yes, Celestyal cruises does offer a good drink package. You can choose from a variety of classic drinks for breakfast, lunch, and dinner with the unlimited drinks package. Whether you enjoy your favorite cocktails in their ambient lounges, around the pool, or on the deck, enjoy them as you wish. A variety of classic drinks are available, including beers, house wines, non-alcoholic cocktails, spirits, soft drinks, exotic teas and coffee, and an amazing variety of Greek beverages.
A new itinerary, "Legendary Aegean," will be offered in 2024 by Celestyal, visiting Santorini, Rhodes, and reintroducing Samos in Greece. Among the islands visited on the "Legendary Aegean" are Chios, Kos, Mykonos, and Istanbul.
The family Celestyal cruise cabins are very comfortable with unique offerings, amenities, and well equipped with a private shower, chilled minibar, telephone, hairdryer, safety box, and 40" HD interactive satellite TV.
The cancellation or termination of a cruise by a guest, either voluntarily or involuntarily, will not result in a refund. It is not possible to transfer cruise contracts. The following cancellation fees apply to cruise date changes. For 2023, Booking - 90 Days: $60 USD, per stateroom admin fee, 89 - 30 Days: Loss of deposit and 29 - 0 Days: No refund.
Try your luck in our comfortable casino. Every taste is catered to with our games. There will be a lot of fun in store for you. All day and night, you can play blackjack, poker, roulette or our slots while enjoying a specialty cocktail. As long as you're at least 18 years old, you are welcome to sit at our tables and enjoy the seductive atmosphere of our casinos while on board (they close only in ports). Enjoy the stellar service Celestyal Cruises is famous for while playing your favorite drink from one of our waiters. We will make you feel welcome no matter how late you want to stay.
The Captain's Cocktail and The Gala Night are held on seven-night cruises in honor of guests, and you are asked to dress in formal attire: cocktail dresses or something smart for women, jackets and ties for men. The Greek night attire is blue and white, and is also a fun night on your cruise.