Labor Day Cruise Specials
Are you looking for a fun and relaxing way to celebrate Labor Day this year? Look no further than our exclusive Labor Day Cruise deals! Embark on a luxurious voyage along the stunning coastline, with breathtaking views of the sea and sun-soaked beaches. Our Labor Day Cruise deals include everything you need for a perfect day out on the water.
You'll enjoy delicious meals and snacks prepared by our talented chefs, with plenty of refreshing beverages to keep you hydrated in the warm sunshine. Take a dip in the ocean, try out some exciting water sports, or relax and soak up the peaceful atmosphere.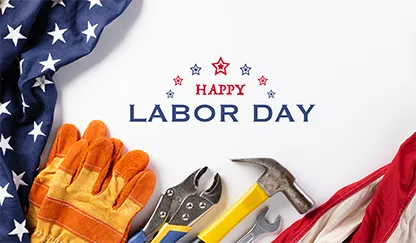 With comfortable cabins and spacious lounges, a Labor Day Cruise is the perfect way to escape the hustle and bustle of everyday life and unwind in style. And with various onboard activities and entertainment options, there's something for everyone to enjoy. Don't miss out on these fantastic Labor Day Cruise deals – book your tickets today and prepare for an unforgettable high-seas experience!
By following these steps, you can find the best Labor Day cruise deals and enjoy a memorable and affordable vacation at sea.
Which cruise lines offer Labor Day cruise deals?
Several cruise lines offer Labor Day cruise deals in 2023. Some famous cruise lines that may provide Labor Day deals include MSC, Royal Caribbean International, Norwegian Cruise Line, Princess Cruises, and Celebrity Cruises.
How to find the best Labor Day cruise deals?
If you're looking to find the best Labor Day cruise deals, there are a few steps you can take:
Research: Research different cruise lines offering Labor Day cruise deals. Check our website's booking section. Sign up for our newsletters to stay up-to-date on special offers or promotions.
Compare prices: Once you have a list of cruise lines that offer Labor Day deals, compare the prices of different cruise packages. Take note of what's included in each package, such as meals, onboard activities, and shore excursions.
Book early: Labor Day is a popular time for cruising, so booking early is essential to secure your spot and take advantage of any early booking discounts.
Consult our Travel Experts: If you need help finding the right Labor Day cruise deal, consider working with our travel expert. We can help you find the best deals, suggest cruise lines and ships that fit your preferences and budget, and handle all the booking details.