MSC Cruises visits various exciting and exclusive ports worldwide to showcase the best of the region. MSC offers cruises across the Atlantic, Caribbean, and South America. They offer a variety of adventure cruises in the Red Sea and historical cruises in Northern Europe. Below are some MSC Cruise departure ports to explore.
MSC Cruise Lines Departure Ports
A variety of sailings are offered by MSC cruises out of and around the Mediterranean area, with their flair for Mediterranean style. There are, however, several cruises leaving from Miami to Dubai and the Caribbean. Sailings departing from Rio de Janeiro are also offered by MSC in South America. CruiseBooking.com offers qualified cruise consultants to help you learn about MSC cruise departure ports.
Cannes: In Cannes, the southern French city known for hosting the annual Cannes Film Festival, live a the glamorous life.
Funchal: It is a beautiful excursion from Europe's mainland to visit the lush island of Madeira and its capital city, Funchal. Try the signature wine and see the beautiful flowers in Funchal.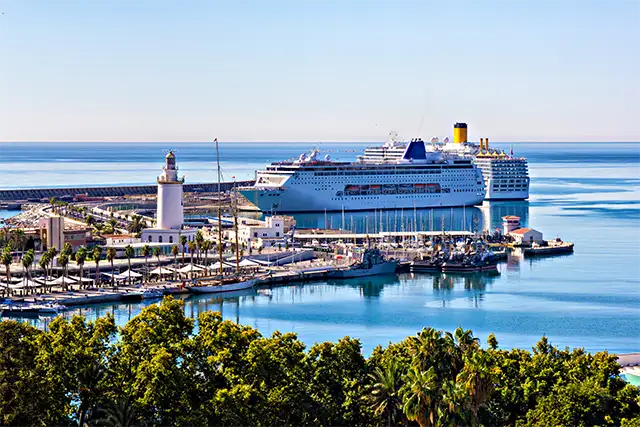 Top 5 Best MSC Departure Ports
Is a cruise vacation on your bucket list? Embark on a cruise with MSC to some of the world's most beautiful destinations. Discover everything you need to know about getting to the port and planning your vacation by picking your embarkation city. Is there any reason to wait? Take your pick from the ports below, choose your departure date, and sail on an unforgettable vacation!
1. MSC Cruises from Genoa
Often overlooked by its more glamorous neighbors, Rome and Venice, Genoa is a splendid hilly city in Northern Italy. One of Europe's most intact old cities is Genoa, which was once the most important Mediterranean port. The art and architecture of Genoa and nearby Portofino are perfect cruise destinations. A roundabout way Genoa influenced America is that Columbus was born there. Columbus brought European attention to the New World after establishing contact with it in 1492. The word "jean" comes from Genoa, where a cotton corduroy fabric was popular, and weavers tried to copy it in Nimes, France but came up with twill instead. Blue jeans are derived from the fabric produced in Genoa, where the word "denim" originates. Travel to Genoa or nearby Portofino on your own cruise to explore this marvelous Italian gem.
You Might Like To Read:
Best Time to Visit: Between late Spring through early fall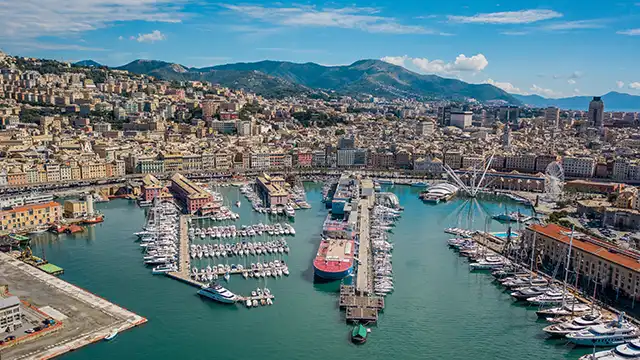 2. MSC Cruises from Marseille
Second in population after Paris, Marseille is one of France's oldest cities. The MSC Marseille port has lots to offer cruisers, including excavations that reveal dwellings from more than 6,000 years ago. In 600 BC, the Greeks founded Marseilles as a trading port, which is still an important trading port (and cruise port, too! ). The ancient city is a hub of technology businesses and tall buildings. Marseille is a French marvel where you can experience both the ancient and the modern.
Best Time to Visit: September to November
You Might Like To Read:
3. MSC Cruises from Fort Lauderdale, FL
Known as Port Everglades, Fort Lauderdale's port is a hub for international trade and cruise vacations. Among the attractive destinations available from Fort Lauderdale are the Panama Canal and the Caribbean islands. The canal system of Fort Lauderdale is one of the reasons it has been called the "Venice of America". Fort Lauderdale boasts many marinas and yachts. This port and the surrounding area have developed over 75 years of service and activity.
Best time to Visit: Between December and April
You Might Like To Read:
4. MSC Cruises from Southampton
The Mayflower sailed from Southampton to the New World, bringing pilgrims seeking religious freedom over to the New World. Southampton is extremely significant in the history of America. England's military conflicts have placed Southampton at the forefront of embarkation ports. As well as producing fighter planes during WWII, it also manufactured the Supermarine Spitfire. In addition to its maritime center status, the town has become an important manufacturing center. A cruise to Southampton, England, is sure to delight travelers intrigued by its remarkable history.
Best Time to Visit: Between May to September
5. MSC Cruises from Abu Dhabi
The United Arab Emirates' capital was once a small fishing village, but is now a modern, cosmopolitan city. Take a trip to Abu Dhabi and visit the Heritage Village to experience life before oil. Explore the Bedouin encampment, observe the museum exhibits, and shop in the restored traditional souq village. Take a dip in the warm, turquoise sea water at Saadiyat or Yas public beaches after relaxing on the sandy beaches. Take the world's largest handwoven carpet and gold-plated chandeliers for a tour of the Sheikh Zayed Mosque at the end of your visit.
Best Time to Visit: November to March
You Might Like To Read: