Main Restaurant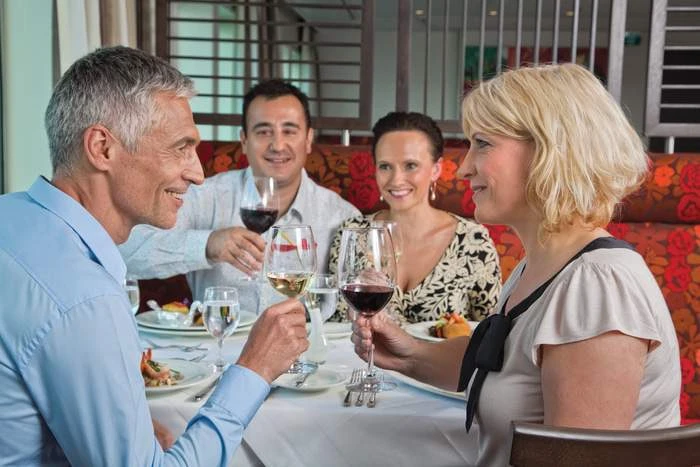 All the way forward on Cello Deck is the Main Restaurant. Breakfast, lunch and dinner are all served here in a relaxed, open-seating environment. Breakfast and dinner can be ordered off the menu or taken buffet-style, while dinners are a menu-driven affair, each offering their own, port-dependent local specialties.
Dining Experience:
Complimentary
The Chef's Table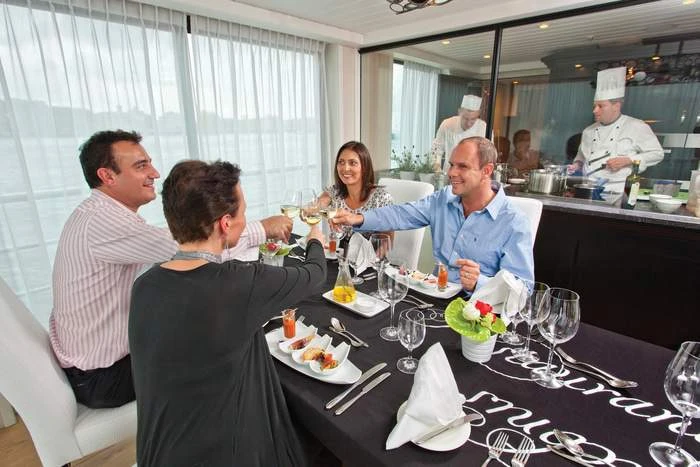 Join a few of your fellow travellers at The Chef's Table, where the kitchen — usually hidden — becomes part of the entertainment. You'll have the opportunity to watch the chef prepare a special multi-course meal right in front of you. The menu here is unique, making this a truly distinct gastronomic experience. Indulge in delectable dishes served with unlimited fine wines, hand-selected just for this dinner. It is the only venue of its kind on the river.
Dining Experience:
Complimentary
Fine Dining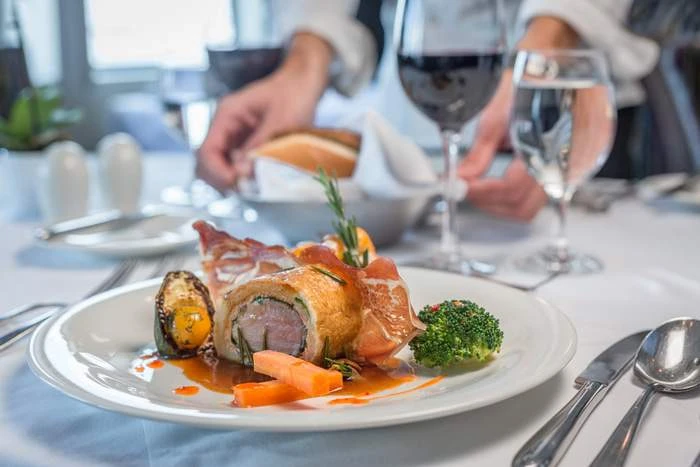 Our expert chefs craft menus that feature exquisite, locally-inspired cuisine. Try local favourites like goulash while cruising through Hungary, or Camembert cheese while on the Seine, or something more familiar, like a steak. No matter what your preference, your taste buds are sure to be impressed.
Dining Experience:
Complimentary
A Variety of Dining Options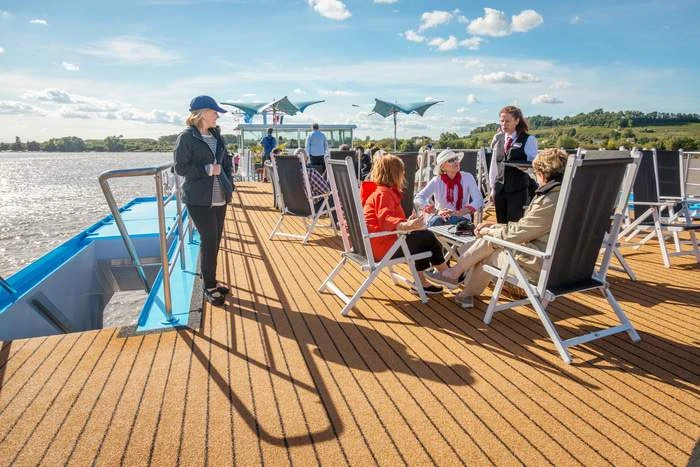 A Variety of Dining Options
Enjoy a wide choice of dining options, with carefully crafted menus offering vegetarian and gluten free options, multi-course tasting menus, early-riser breakfasts and light lunches in the main lounge and on the sun deck. A selection of complimentary tapas, refreshments, tea, coffee and snacks are also available throughout the day.
Dining Experience:
Cover charge may apply
La Chaîne des Rôtisseurs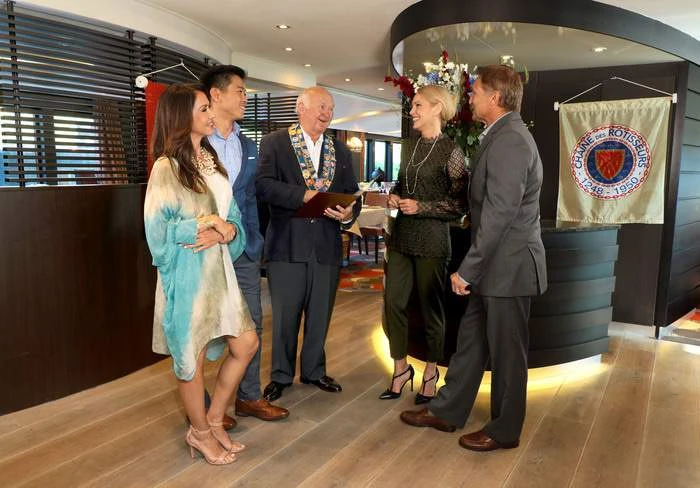 AmaWaterways and President Rudi Schreiner were inducted into La Confrérie de la Chaîne des Rôtisseurs, a prestigious international gastronomic society dedicated to fine cuisine. Founded in Paris in 1950 to honour the royal Guild of Goose Roasters (whose origins date back to the 13th century), it is the oldest and largest food and wine society in the world. Membership to La Chaîne des Rôtisseurs is by invitation only and is extended to those possessing world-class culinary acumen. All of our ships in Europe are members and our onboard culinary team is united by a desire to share their expert knowledge of wine and fine dining with you.
Dining Experience:
Complimentary
The Drinks Are On Us - Sip & Sail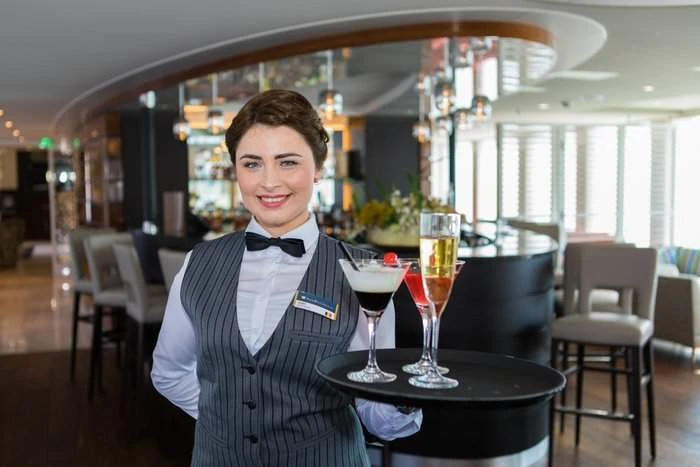 The Drinks Are On Us - Sip & Sail
You will enjoy complimentary, unlimited wine, beer and soft drinks during lunch and dinner, as well as sparkling wine and fresh-squeezed juices during breakfast. We hand pick only the highest quality wines and pair them with our cuisine. You'll have the chance to savour different wines on each day of your cruise.
Our reds and whites are of the highest quality, and come from local wineries and vineyards. It is a fantastic way to savour the flavour of each region you are visiting. Rieslings from the Wachau Valley, Sauternes in Bordeaux and Calvados from Normandy are just a few examples of how you can indulge.
Dining Experience:
Complimentary