Dining Room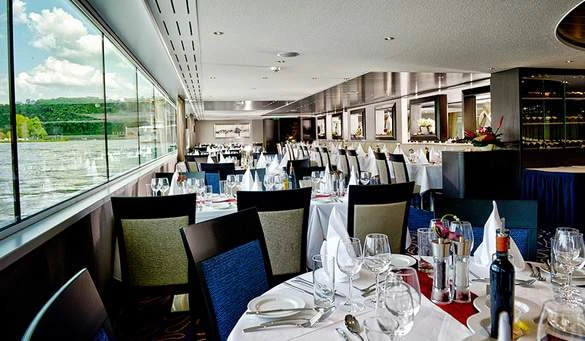 A spacious, open-seating dining room with elegant dining service and large panoramic windows is situated on the Sapphire deck. With an elegantly simple design, you can enjoy a full buffet breakfast or lunch with special options for those who wish to eat lightly, and delicious four-course dinners in the evening.
Dining Experience:
Complimentary
Sky Grill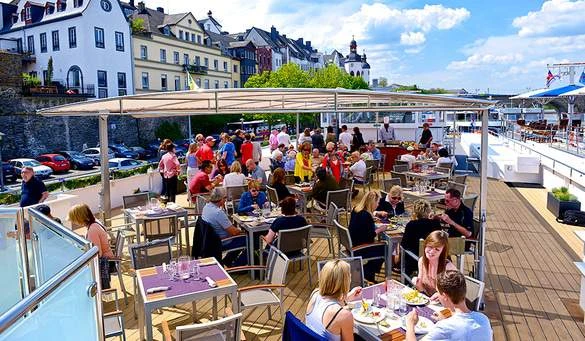 On a sunny day, enjoy hand carved meats and expansive buffets including fresh salads and amazing homemade soups, all a view courtesy of the Sky Grill.
Dining Experience:
Cover charge may apply
Panorama Bistro & Lounge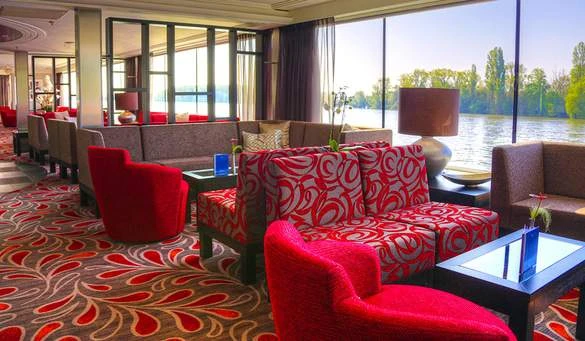 The Panorama Lounge & Bistro, with floor-to-ceiling panoramic windows for a stunning view, offers a casual atmosphere for guests to enjoy a variety of regional and tapas-style dishes, hand-paired with local wines.
Dining Experience:
Cover charge may apply
Room Service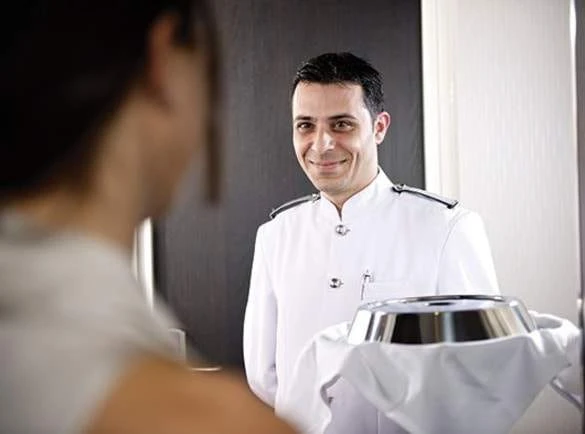 Room service is available for Continental breakfast & beverages.
Dining Experience:
Cover charge may apply