Grand Suite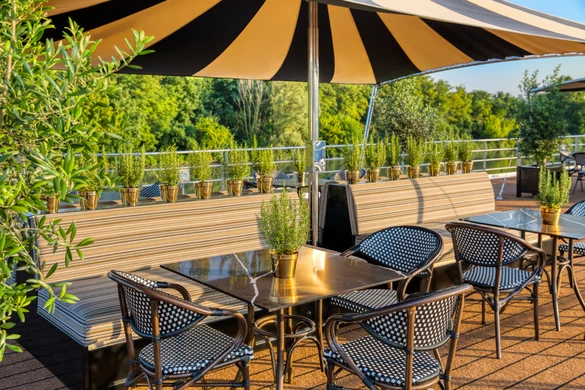 The luxurious Grand River View Suite (302 sqft - 28m²) features a French balcony and spacious living room.
Handcrafted Savoir® Beds of England, wardrobe, hairdryer, safe, climate control, phone, flat-screen TV with infotainment centre.
Marble bathrooms feature Asprey bath and body products, fluffy towels, custom towel warmers, plush bathrobes and slippers, separate soaking tubs, and backlit magnifying mirrors.
Additional amenities and services include: In-suite butler service. Help with packing and unpacking. Breakfast in room. Daily fruit and cookie plate, elegant evening snack. Nespresso coffee machine and premium teas. Fully stocked minibar. A bottle of wine on arrival. Shoeshine service and free laundry service.
Suite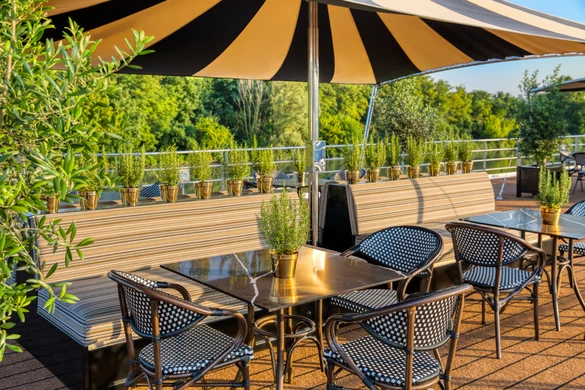 Luxurious riverview suite (214 sq ft - 20 sq m) with a French balcony
Handcrafted Savoir® Beds of England, wardrobe, hairdryer, safe, climate control, telephone, flat screen TV with infotainment center
Marble bathroom with Asprey bath and body products, fluffy towels, cozy bathrobes and slippers, dedicated towel warmer, backlit magnifying mirror
Additional amenities and services include: In-suite butler service. Help with packing and unpacking. underfloor heating; breakfast in the room; Daily fruit and cookie plate, elegant evening snack. Nespresso coffee machine and premium teas. Fully stocked minibar. A bottle of wine on arrival. Shoe Shine Service and Free Laundry Service
French Balcony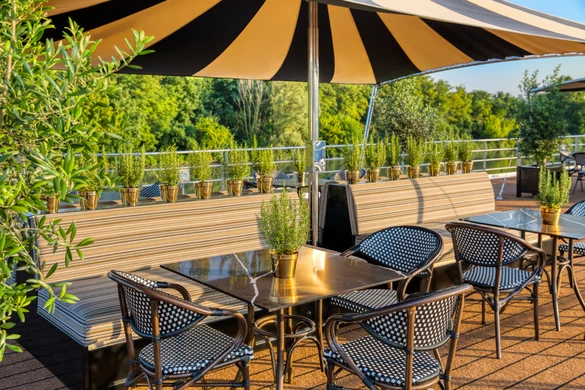 Luxurious riverview stateroom (151 sq ft - 14 sq m) with a French balcony
Handcrafted Savoir® Beds of England, wardrobe, hairdryer, safe, climate control, telephone, flat screen TV with infotainment center
Marble bathroom with Asprey bath and body products, plush towels, plush bathrobes and slippers
Deluxe Stateroom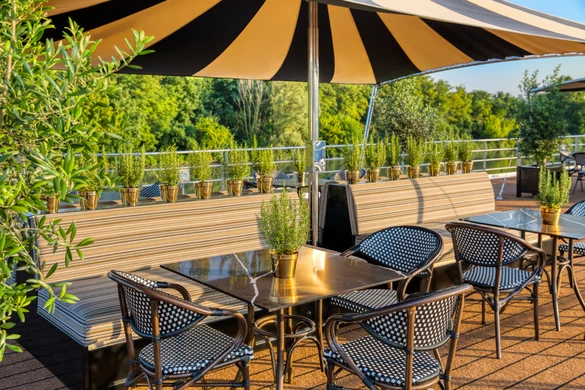 Luxurious riverview stateroom (151 sq ft - 14 sq m)
Handcrafted Savoir® Beds of England, wardrobe, hairdryer, safe, climate control, telephone, flat screen TV with infotainment center
Marble bathroom with Asprey bath and body products, plush towels, plush bathrobes and slippers
Classic Stateroom Luxurious riverview stateroom (151 sq ft - 14 sq m)
Handcrafted Savoir® Beds of England, wardrobe, hairdryer, safe, climate control, telephone, flat screen TV with infotainment center
Marble bathroom with Asprey bath and body products, plush towels, plush bathrobes and slippers