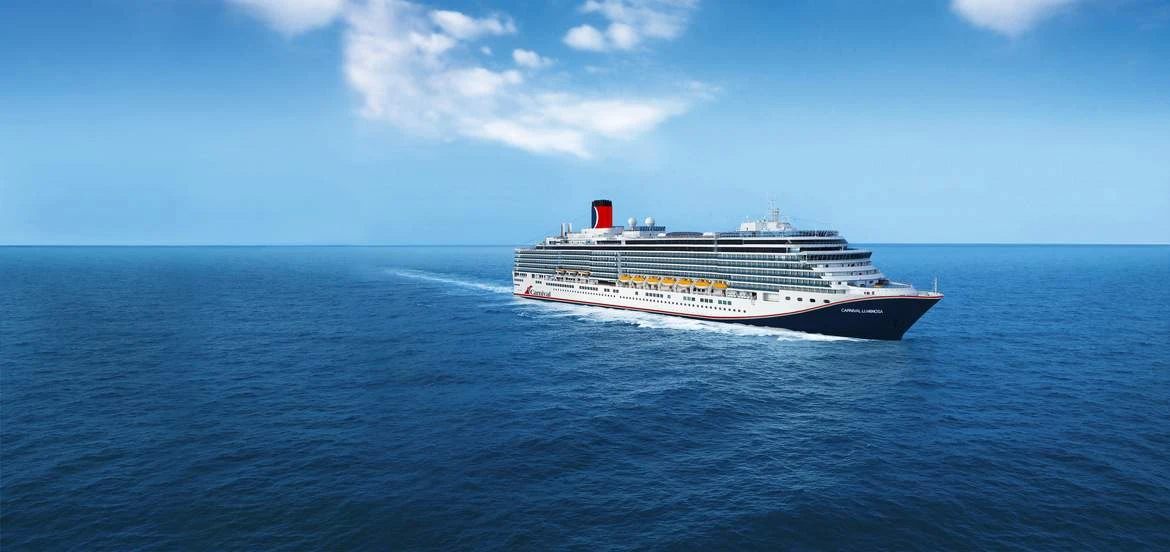 Health and Fitness
Carnival Luminosa Cruise Ship Health and Fitness
Explore Health and Fitness Facilities on Carnival Luminosa
Serenity Adult-Only Retreat™
Serenity Adult-Only Retreat™ offers a peaceful escape on the Carnival cruise ship.
Enjoy a serene environment away from the hustle and bustle of the ship's excitement.
It is designed for relaxation, with sea breezes and a convenient bar nearby.
Reconnect with your partner or indulge in quiet moments alone.
Perfect for reading, unwinding, or simply doing nothing at all.
Cloud 9 Spa™
Your oasis for relaxation and escape from the vacation excitement.
Enjoy massages, facials, body wraps, thermal suites, and more at Cloud 9 Spa™.
Indulge in the Hydrotherapy Pool for sea-water benefits and invigorating water jets.
Thermal suites offer various environments for ultimate relaxation and temperature nirvana.
Experience handcrafted massages using seaweed, bamboo, hot stones, and more.
Facial treatments at the onboard spa provide refreshing and rejuvenating experiences.
Enhance your skin and enjoy a luxuriously enhancing facial at Cloud 9 Spa™.
Men's Spa Services
Unleash your inner zen with spa experiences tailored for men.
Elevate your grooming game with razor-close shaves and revitalizing facials.
Get a fresh hairstyle, trim, or grey hair darkening at the onboard barber.
Indulge in relaxation with a soothing massage designed just for you.
Medi-Spa
Embrace your natural beauty at our onboard Medi-spa.
Discover non-surgical treatments like Botox and Dysport for a youthful look.
Administered by a licensed medical doctor, ensuring your safety and comfort.
Experience quick results that last for months, even beyond your cruise vacation.
Hair & Beauty Salon
Indulge in relaxation and self-care at our salon.
Enjoy professional hair and nail services, maintaining your style at sea.
Elevate your vacation look with salon treatments, including teeth whitening.
Experience the perfect blend of relaxation and rejuvenation in a stylish setting.
Jogging Track
Experience jogging with a view on the high seas.
Embrace a refreshing breeze and stunning scenery while you jog.
Take your workout outdoors on our upper-deck jogging track.
Enjoy a comfortable jog on our padded tracks, available on most ships.
Fitness Classes
Elevate your workout with Carnival's onboard fitness classes.
Find the right fit with yoga, pilates, indoor cycling, and boot camp options.
Expert instructors ensure you get the results you're aiming for.
Get personalized attention with our personal training sessions.
Shake up your routine and achieve your fitness goals at sea.
Fitness Centre
Stay active and healthy onboard with our well-equipped gym.
No more excuses! Keep up your fitness routine even while on vacation.
Embrace the energy of vacation to enhance your workout.
Enjoy extra time for exercise without the usual daily commitments.
Try our engaging fitness classes for a fun way to stay fit and active.
Acupuncture
Discover the ancient healing art of acupuncture on board.
Try acupuncture for targeted relief or unique relaxation.
A licensed acupuncturist is available for a variety of health concerns.
Explore alternative wellness options with acupuncture.
Find relief from ailments like back pain, arthritis, and digestive disorders through acupuncture.
Cruise Inquiry