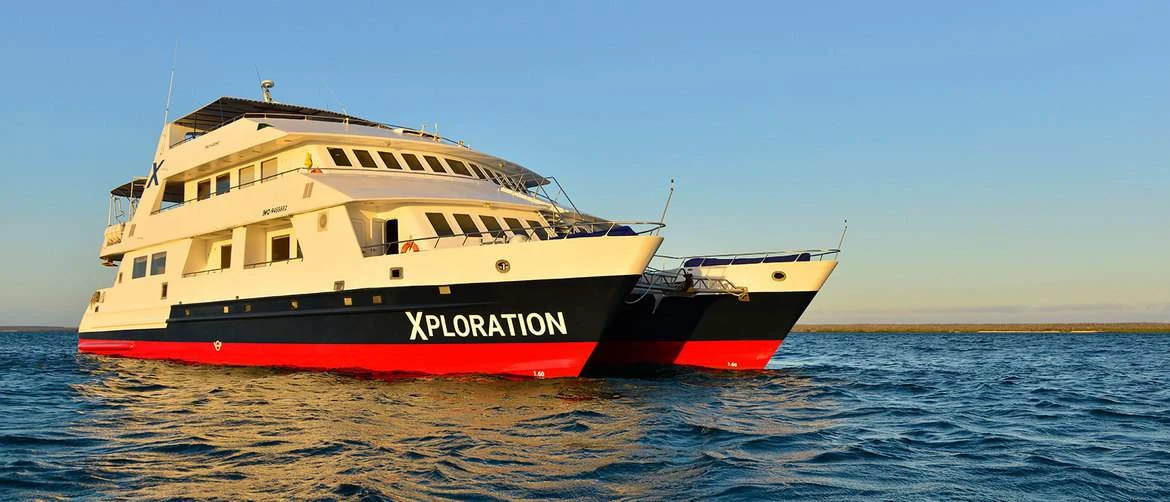 Enrichment
Celebrity Xploration Cruise Ship Enrichment
Explore Enrichment Programs & Classes on Celebrity Xploration
Experience the best of the Galapagos Islands with these celebrity exploration itineraries.
Explore the land that inspired Charles Darwin as you cruise to the Galapagos Islands aboard Celebrity Explorations®. Celebrity Exploration® is her stunning 16-passenger catamaran that makes you feel at home as soon as you're at sea.
Take your Galapagos adventure to the next level and choose one of the Celebrity Exploration itineraries that combine a Galapagos cruise with a land excursion in Ecuador or Peru. Spend a few days in Quito before setting sail to the islands, or finish your trip with an unforgettable tour of the ancient ruins of Lima, Cusco and Machu Picchu.
All Celebrity Exploration itineraries visit up to 12 Galapagos islands, including Isabella, Santa Cruz, Santiago and Genovesa. After a long day of sightseeing, there's no better place to relax than on the sundeck of a breezy ship with a beautiful sunset in the distance.
Cruise Inquiry