By Cruise Booking Team
Updated on: November 20, 2023
Nestled in the far northwest corner of North America, Alaska is known for its breathtaking beauty, fascinating wildlife, rich culture, and history. These factors make it one of the best destinations for people looking forward to a cruising vacation. Alaska has two distinct seasons, featuring long, cold winters and short, intense summers.
Different seasons offer varied cruising experiences to people. So, when planning a vacation, it is important to choose the right time to get the most out of your Alaska trip. In this guide, you will get to know the best time to cruise in Alaska so you can go for a memorable trip in this remarkable corner of the world.
Temperature Table for Alaska Cruise Month Wise
The following table displays the best time to cruise in Alaska based on the average low and high temperatures for each month:
| Month | Low Temperature (°F) | High Temperature (°F) |
| --- | --- | --- |
| May | 40.1 | 55.7 |
| June | 46.1 | 61.6 |
| July | 49.2 | 64.3 |
| August | 48.3 | 63.1 |
| September | 43.8 | 56.1 |
| October | 37.7 | 46.9 |
When is the Best Time to Go to Alaska on a Cruise?
The Alaska cruise season typically goes from May to late September. Sailings at the start and end of the Alaska season are typically less expensive due to the colder temperatures.
When is the Best Time to Cruise Alaska for Warmer Weather?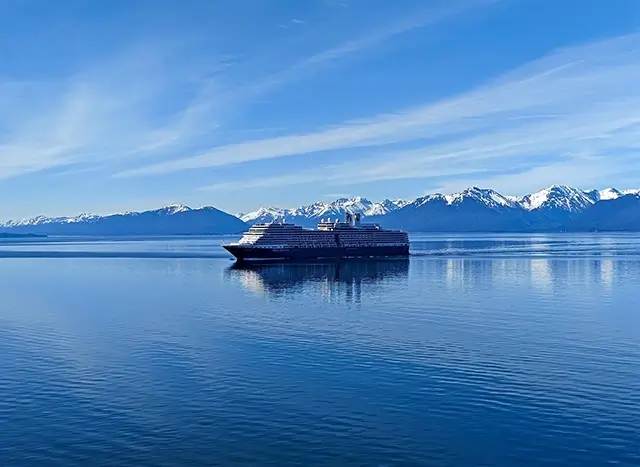 If you are looking for warmer weather during your cruising expedition, mid-May to mid-September is the best time to cruise in Alaska. During this period, the daytime temperature ranges from 40 to 60 degrees, with overnight temperatures dropping to 40s. Also, you can enjoy between 16 to 24 hours of daylight during these months.
In case you are planning for a 10-day Alaska cruise in 2024, it is important to note that the best summer visiting times are usually between mid-June and mid-July. The weather during this time is warm and dry, making it perfect for outdoor activities like wildlife watching, fishing, and hiking.
If you are looking forward to a cruising expedition in 2024, consider planning your trip a few weeks before. You can go for a trip after the winter solstice on June 20 to maximize daylight hours. This provides you with extra time to appreciate Alaska's breathtaking scenery and have close encounters with its distinctive wildlife.
When is the Best Time to Cruise Alaska to Explore Wildlife?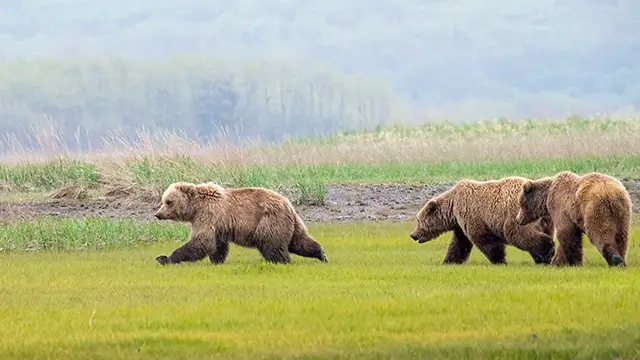 When it comes to the best time to cruise in Alaska to witness the incredible wildlife, July is the perfect option. There are various captivating creatures, such as eagles, bears, salmon, moose, and whales, that you can behold at different times of the year. The following highlights when you can spot these incredible creatures:
Eagles Nesting: Around 30,000 eagles reside in Alaska, which is more than anywhere else in the United States. You will often find eagles near the shoreline, in town scavenging for food, or feasting on salmon. Bald eagles give birth to their young ones in April, and you can observe their spotted young birds from May through June. Do not forget to carry your binoculars, as eagles prefer nesting in elevated locations.
Bears Feeding: One of the unique experiences during your Alaska trip is witnessing bears catching slippery salmons from the river. The prime time for this thrilling view is from mid-July to mid-August. However, you can go on wildlife excursions to bear hotspots at any point during the Alaska cruise season.
Salmon Runs: Starting in early May and running until September, you can witness millions of fully mature salmon making a challenging journey from the ocean to the rivers. Different species of salmon move across at various times of the year, providing a captivating experience.
Newborn Moose: Baby moose, which are also known as calves, are adorable animals found in Alaska. The best time to see a mother moose and her calves is in late May and early June. However, you should keep in mind that mooses can be dangerous, especially when their children are threatened. If you encounter these creatures, keep a safe distance of at least 50 ft., and never disturb a lone calf, as the mother is nearby.
Whale Watching: There are a variety of whales available in Alaska, including humpbacks, gray whales, killer whales, and a small population of belugas. The best time to cruise to Alaska for whales depends on the species you want to see. For example, humpback whales stay in the area all year, but gray whales come to Alaska during the summer.
When is the Best Time to Cruise Alaska for the Northern Lights?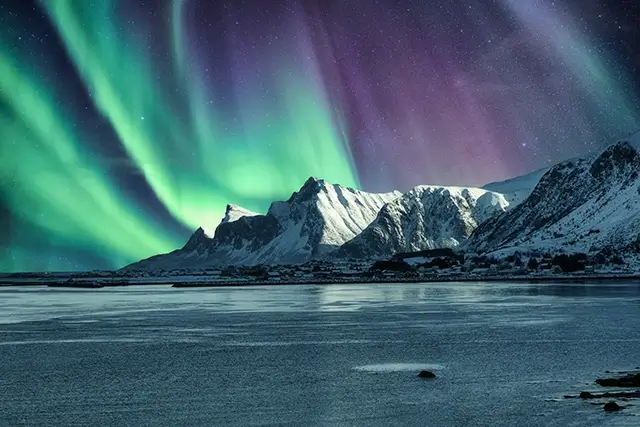 Aurora Borealis, also known as the Northern Lights, are among the world's most incredible natural wonders. The best time to cruise Alaska for the Northern Lights is during the latter part of the shoulder season, which is around late September. During this period, the days begin to shorten, and the nights become longer, creating the ideal conditions to catch a glimpse of this spectacular phenomenon.
Also Read: What month is best to see the Northern Lights in Alaska?
Which is the Best Time to Cruise in Alaska to Avoid Crowds?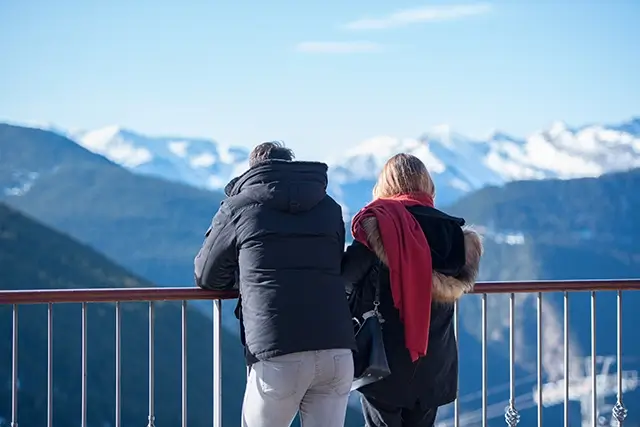 The best time to cruise in Alaska if you prefer a quieter experience with fewer tourists and more space is during the spring, earlier in the Alaska season, or towards the end of the Alaska season. During this time, you can experience stunning sights like Dall sheep and other wildlife coming down from the mountains to graze in lush fields. Additionally, spring also means fewer mosquitoes compared to the summer months.
When is the Best Time to Witness Glacier Calving via Alaska Cruise?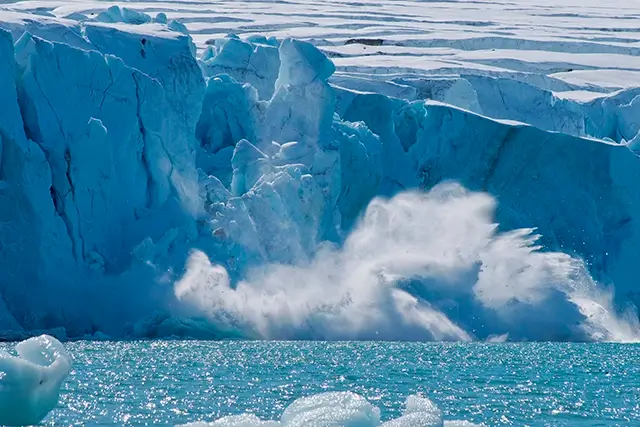 The optimal period for observing glacier calving, which is a dramatic sign of climate change and a remarkable natural event, is during the warmer months of June, July, and August. During this time, active glaciers showcase the view of Arctic-blue ice breaking off into the sea.
How to Choose the Best Month for Alaska Cruise?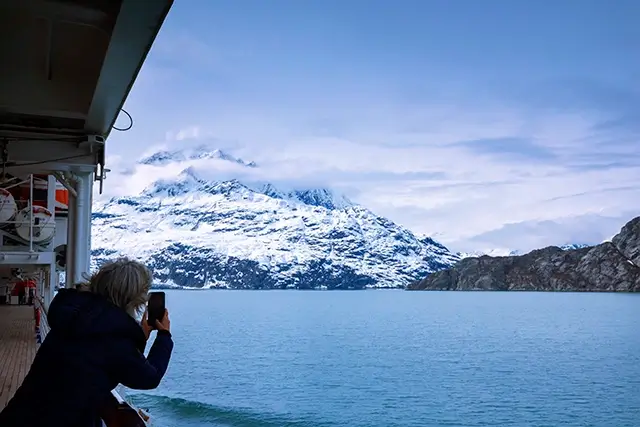 When it comes to choosing the best month for an Alaska cruise, your decision should align with your preferences and budget. The costs during each month can vary due to factors like weather, wildlife sightings, and demand. So, selecting the most budget-friendly month is important. Here is a quick rundown to help you to choose the best month for cruising as per your need:
April and May: The best time to cruise in Alaska if you are on a budget is during April or May. These months offer lower prices on bookings and fares and ensure fewer crowds. While you might encounter cooler weather, you will get to witness the breathtaking springtime scenery featuring snow-covered mountains and vibrant wildflowers.
June and July: The busiest months for Alaska cruises are June and July. During this time, you can spot bears, whales, and eagles in their natural habitats, along with warmer weather. Moreover, keep in mind that higher demand during these months can lead to increased prices. Therefore, if you are willing to spend a lump sum amount of money and want to experience Alaska at its finest, June and July are worth considering.
August and September: August and September offer pleasant weather and reasonable costs as summer comes to a close. You can enjoy the warmth and witness the first signs of fall, painting the landscapes in vibrant red and gold hues. In some parts of Alaska, September is the ideal month for viewing the Northern Lights, adding an extra touch of wonder to your journey.
October: Most of the ships have already headed back to the Caribbean for the winter season by October. As the cruise season nears its end, prices significantly drop, offering incredible savings for travelers. Despite potential limitations on sights and activities, you can still enjoy Alaska's natural beauty in a more tranquil setting.
Also Read: Where do Alaska cruises leave from?
Which are the Best Alaska Cruises for First Timers?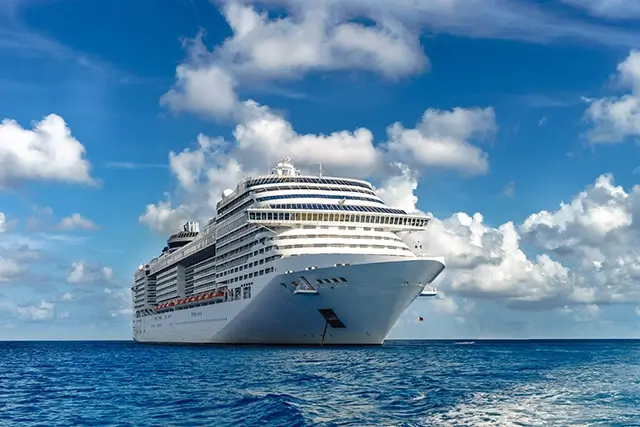 The following highlights the list of best Alaska cruises for first-timers:
Holland America Line's Nieuw Amsterdam: If you are looking for the best Alaska cruise overall, you should consider Holland America Line's Nieuw Amsterdam. They offer an incredible 7-day Glacier Discovery itinerary that allows you to explore Alaska's culture and nature.
Disney Cruise Line's Disney Wonder: This cruise serves as a perfect option for families. Their 7-night Alaskan Cruise from Vancouver includes kids' clubs, Broadway-quality shows, and more.
Princess Cruises' Royal Princess: Couples searching for a romantic getaway should check out Princess Cruises' Royal Princess. They offer a 7-day Voyage of the Glaciers itinerary, complete with an exclusive adults-only retreat.
Royal Caribbean's Radiance of the Seas: For those on a budget, Royal Caribbean's Radiance of the Seas is an excellent option. Their Northbound Alaska & Hubbard Glacier cruise allows you to enjoy Alaska without emptying your wallet.
Alaskan Dream Cruises' Chichagof Dream: This cruise offers a small-ship experience to travelers. With just 76 passengers, you can explore remote destinations and immerse yourself in Alaska's culture.
Also Check: How much is a cruise from Vancouver to Alaska?
Conclusion
Choosing the best time to cruise in Alaska is essential to experience this remarkable corner of the world in its best form. Whether you opt for the shoulder seasons to save on costs and enjoy a quieter experience or prefer the warmer and wildlife-rich months of mid-May to mid-September, Alaska offers unique experiences year-round.
Tailoring your cruise to your interests and budget ensures an unforgettable adventure. So, plan wisely, and embark on your Alaskan cruising expeditions at the right time to make the most of this destination.
Our cruise experts will help you to plan your perfect cruise vacation!
phone number with country code (hyphen allowed)