Dining Room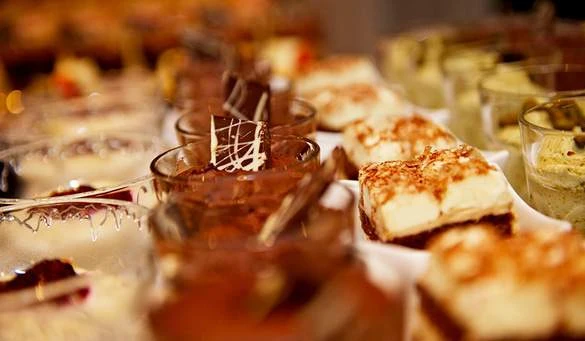 A spacious, open-seating dining room; dinners become the perfect complement to a day of discovery. Avalon craft their recipes using high-quality, prime-cut beef, fresh fish, and an accompaniment of hand-picked local fruits, vegetables, and garden greens.
The perfect complement to your day's journey° is a choice of regional fare. Every dinner features a specialty dish from your destination as well as a choice of wine, including a special wine of the region, selected by a professional sommelier and always complimentary.
Dining Experience:
Complimentary
Sky Grill & Lounge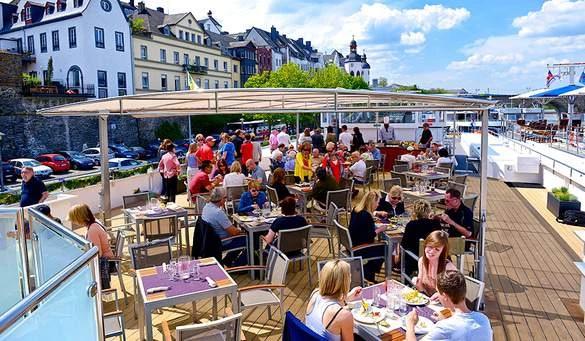 On a sunny day, enjoy hand carved meats and expansive buffets including fresh salads and amazing homemade soups- all with view courtesy of the Sky Grill.
Dining Experience:
Cover charge may apply
Panorama Bistro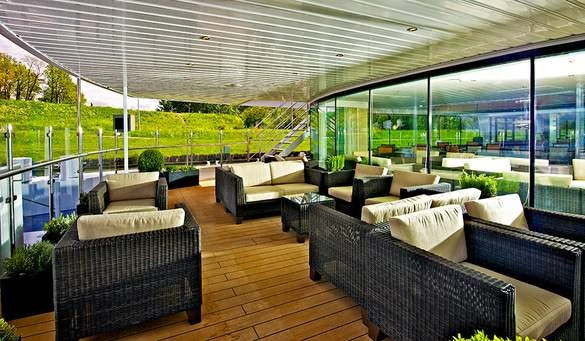 The Panorama Bistro on the Royal Deck, with a casual atmosphere it offers a variety of regional and tapas-style dishes, hand-paired with local wines.
Dining Experience:
Cover charge may apply
Room Service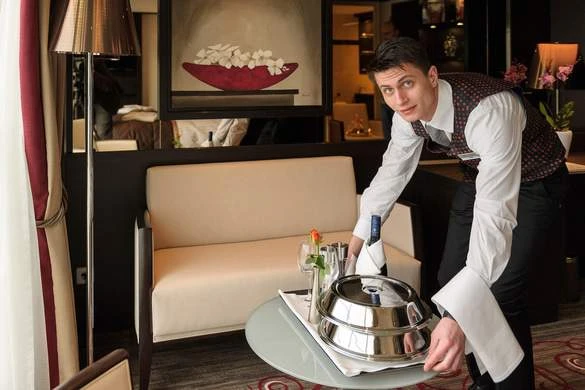 Room service is available for Continental breakfast & beverages.
Dining Experience:
Cover charge may apply
Self Serve Tea Station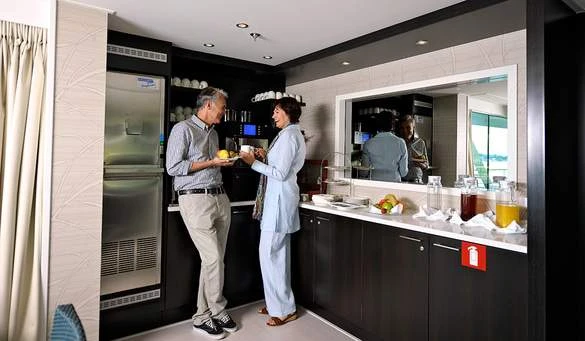 Located on the Sapphire Deck along side the Restaurant, the self-serve tea station is available with complimentary tea, hot chocolate & premium coffees
Dining Experience:
Complimentary