Uniworld Cares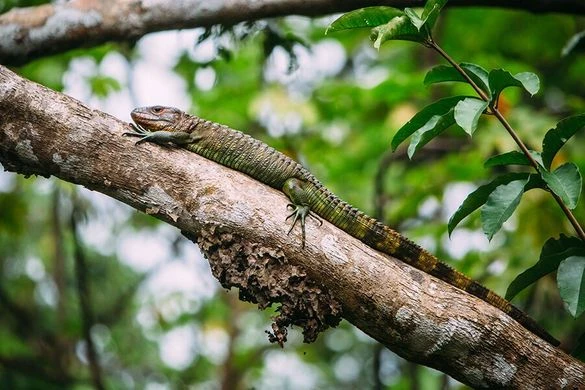 Travel has provided us the chance to give back and lift up others, and we strive to do so whenever possible. We focus on making a positive impact and advocating for environmental, social and economic responsibility with the help of our not-for-profit TreadRight Foundation. Founded in 2008 by our parent company, The Travel Corporation, our collective mission is to safeguard people, wildlife and the planet for generations to come and to #MakeTravelMatter.
People
We work with local artisans and small business everywhere we travel, so we can bring you authentic local experiences while also supporting the livelihoods of the people who make these communities special.
Planet
Every year, we find more ways to cut back on our carbon footprint, from committing to eliminate more than 60 types of single-use plastics to becoming carbon neutral by 2030 or sooner and ensuring that at least 50% of our electricity is renewable by 2025.
Wildlife
Partnering with leading wildlife organizations, we work to protect and rehabilitate elephant, rhino and big cat populations around the world, while also educating our guests on ethical wildlife experiences.
We're Committed to Carbon Neutrality by 2030 or Sooner
Our five-point plan starts with Measuring our emissions in order to Reduce and Offset our carbon footprint, supports third-party efforts to Remove the existing carbon in the atmosphere and forms critical partnerships so that we continue to Evolve. We're also ensuring that at least 50% of our electricity is renewable by 2025.
You can get involved too! With our leading carbon offset provider, South Pole, you can purchase carbon offsets to cancel out the emissions produced by your travel. They have 700+ high quality and verifiable offset projects to choose from around the world.
Make Travel Matter® experiences
On our cruises and trips across our TTC family of brands, we offer a selection of included MAKE TRAVEL MATTER® Experiences. They are chosen for the positive environmental or social impact they have on the guests who experience them, and the people and places they visit, and they support one or more of the United Nation's Global Goals.
Make Travel Matter® pledge
We've partnered with TreadRight and The Travel Corporation to launch the MAKE TRAVEL MATTER® Pledge. Uniworld employees, alongside our 10,000 colleagues across 42 travel brands worldwide, have been asked to take this pledge to make travel matter and help protect people, the planet and wildlife. As travellers, travel providers and members of the global travel industry, this pledge serves as the next step in our long-standing commitment to sustainable tourism and conscious travel.
Say Goodbye to Single-Use Plastics
It is estimated that an additional eight million tons of plastic pour into our oceans every year. According to a report by the World Economic Forum, if nothing is done to push back against the deluge of plastics currently overwhelming our oceans there could be more plastic in the oceans than fish by 2050.
Under the guidance of The Travel Corporation and TreadRight, we will ban more than 60 types of single-use plastics across all operations—including straws, water bottles and plastic bags—by 2022. It's all part of our commitment to ensure the environment remains vibrant for generations to come.
Disabled Facilities
Uniworld strives to provide all passengers with a safe, enjoyable and memorable travel experience. The company welcomes passengers with special needs and disabilities. However, please note the following:
Passengers must notify the Company in advance of any special physical, medical or other needs requiring accommodation.
All guests must ensure they are medically and physically fit to travel. The company may impose security requirements necessary for the safe operation of the tour. In addition, the Company may prohibit an individual from participating in a tour or activity if such individual's participation poses a direct risk to their health or safety.
We do not provide personal equipment (such as wheelchairs, hearing aids, prescription glasses) or services of a personal nature (such as pushing wheelchairs, feeding, using the toilet, or assisting with dressing). Passengers requiring services of a personal nature must be accompanied by an attendant capable of providing such assistance.
The company does not employ medical staff. Necessary medical care will be provided by local facilities at the passenger's expense. We are not responsible for any losses or costs incurred as a result of medical services received while on tour, or for the quality of care or services received. Please note that some tours include rough terrain, long walks on cobblestone streets, uneven pavement, stairs, and areas that are difficult for wheelchair access. During the tour, we may make arrangements with transportation companies, hotels and other independent suppliers to provide travel services. These parties are independent entities over which we have no control. International tour accommodation may differ from UK accommodation. The Company cannot guarantee accessible access or accommodations for passengers traveling on international tours. The Company may, in its sole discretion, refuse to book any Passenger or exclude any Passenger who is unable or unwilling to comply with the Company's Terms and Conditions. We are not responsible for any costs incurred if a passenger is excluded from the tour. Passengers agree not to hold the Company or its affiliates liable for actions taken pursuant to these Terms and Conditions.
Special Dietary Requirements
Please let us know in advance if you have any special dietary restrictions (e.g. low fat, low calorie, gluten free, sugar free, vegetarian, etc.). This information may be provided to us when you complete the Passenger Information Form. We offer a traveling light menu for guests looking for healthier options, as well as lighter lunches, vegetarian options and an extensive buffet with something for everyone. We will do our best to meet your needs given our available resources.
Age Restriction
In our experience, most young children, especially those under the age of 4, are not old enough to enjoy river cruising. We do not make special arrangements for small children and we have children's activities on board and on land. Please Note: Our Generational Program Departures include programs and services designed for families with children. Adults accompanying children are responsible for their safety and behaviour, both on board and ashore.
Europe, Asia, India, Egypt: For ages 4 and up. Guests under the age of 18 must be accompanied by a parent or legal guardian and must book a private room with a guest over the age of 21.
Peru: Guests must be at least 7 years old. Guests under the age of 21 must book a cabin with someone 25 or older or travel with a parent or legal guardian who has booked a connecting her suite. Some excursions may not be suitable for young children.
Dress Code
Depending on when and where you are visiting, it's best to pack for varying weather conditions. Wearing layers makes it easier to adapt to changing temperatures. Minimize your bags by keeping your wardrobe a simple color combination.
Comfortable, smart and casual clothing is recommended both on land and on board. A sturdy walking shoe is also recommended, as coastal excursions often involve walking over cobblestones and rough terrain. A sun hat, rain gear, and a coat or wrap for chilly nights are useful items to have. For dinners ashore, concerts, and special events on board, please bring a sports jacket for men and a cocktail dress or pantsuit for women. A tie is optional. Please note that shorts are not permitted for dinner on board.
Laundry
Most ships have self-service laundry facilities (with ironing boards) or laundry services for an additional fee. Please contact info@uniworld.com to inquire about the services the ship offers. Dry cleaning is not available on any ship.
Smoking Policy
For all guests, smoking is only permitted on the ship's sundeck. Smoking is not permitted on coaches. This policy applies to all types of smoking materials, including vapor e-cigarettes.
Also, please refrain from smoking on shore excursions and tours, as many historic sites and other attractions are now smoke-free.
Wi-Fi
Some ships offer free WiFi access. To see if her Wi-Fi is available on board, please refer to your ship's specific information page on our her website or email us at info@uniworld.com . In remote areas, service may be temporarily interrupted while sailing or passing locks, which may result in slower speeds than you are used to at home.
The Most All-Inclusive Amenities
There's all-inclusive, and then there's the unmatched level of inclusive luxurious amenities that only we provide. To ensure truly carefree and effortless travel, we've gone ahead and included it all–so the only thing you have to do is sit back, relax and enjoy your vacation.
UNLIMITED premium spirits and wines
Delicious, FIVE-STAR, farm-to-table cuisine
Your choice of CAREFULLY CURATED EXCURSIONS
ALL GRATUITIES onboard
Onboard FITNESS CENTER and WELLNESS CLASSES with a certified wellness instructor
All scheduled AIRPORT TRANSFERS
BICYCLES and NORDIC WALKING STICKS for onshore use
Shipwide INTERNET and WI-FI access
Onboard ENTERTAINMENT and ENRICHMENT