Disabled Facilities
Uniworld strives to provide all passengers with a safe, enjoyable and memorable travel experience. The company welcomes passengers with special needs and disabilities. However, please note the following:
Passengers must notify the Company in advance of any special physical, medical or other needs requiring accommodation.
All guests must ensure they are medically and physically fit to travel. The company may impose security requirements necessary for the safe operation of the tour. In addition, the Company may prohibit an individual from participating in a tour or activity if such individual's participation poses a direct risk to their health or safety.
We do not provide personal equipment (such as wheelchairs, hearing aids, prescription glasses) or services of a personal nature (such as pushing wheelchairs, feeding, using the toilet, or assisting with dressing). An escort capable of providing such assistance must accompany each Passenger requiring services of a personal nature.
The company does not employ medical staff. Necessary medical care will be provided by local facilities at the passenger's expense. We are not responsible for any losses or costs incurred as a result of medical services received while on tour, or for the quality of care or services received. Please note that some tours include rough terrain, long walks on cobblestone streets, uneven pavement, stairs, and areas that are difficult for wheelchair access. During the tour, we may make arrangements with transportation companies, hotels and other independent suppliers to provide travel services. These parties are independent entities over which we have no control. International tour accommodation may differ from UK accommodation. The Company cannot guarantee accessible access or accommodations for passengers traveling on international tours. The Company may, in its sole discretion, refuse to book any Passenger or exclude any Passenger who is unable or unwilling to comply with the Company's Terms and Conditions. We are not responsible for any costs incurred if a passenger is excluded from the tour. Passengers agree not to hold the Company or any of its affiliates liable for actions taken pursuant to these Terms and Conditions.
Special Dietary Requirements
Please advise the Uniworld reservation agent of specific dietary considerations and they will do their best to accommodate your request.
Age Restriction
Guests under the age of 18 must be accompanied by an adult aged 21 or over. They accept children as young as 4 years old as guests, but it is their experience over the years that most children do not enjoy or appreciate river cruises/tours.
There are no special provisions, activities, medical facilities or accommodations (unless otherwise stated) for children under the Uniworld Cruise/Tour Program. Adults accompanying children are responsible for their behavior on board and on land.
Dress Code
Casual Elegance is advised by Uniworld.
Uniworld Cares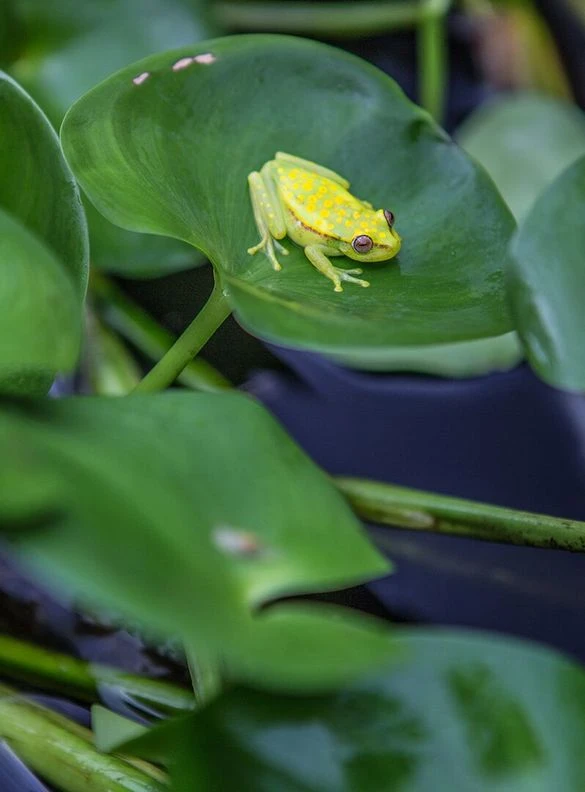 Mother Nature has provided us with a beautiful playground, and supporting the places we visit and those who call our destinations home is essential to ensuring the future of travel is equally bright.
Over a decade ago, we introduced a clean water programme to preserve our rivers and waterways, which many in the industry have since followed. As a joint initiative between The Travel Corporation and Uniworld, we partner with the TreadRight Foundation to help ensure the environment and communities we visit remain vibrant and preserved for generations to come.
Travel has provided us the chance to give back and lift up others, and we strive to do so whenever possible.
Make Travel Matter Pledge
In celebration of World Tourism Day, we've partnered with The TreadRight Foundation and our parent company, The Travel Corporation, to launch the Make Travel Matter Pledge.
Uniworld employees, alongside our 10,000 colleagues across 42 travel brands worldwide, have been asked to take this pledge to make travel matter and help protect people, the planet and wildlife.
As travellers, travel providers and members of the global travel industry, this pledge serves as the next step in our long-standing commitment to sustainable tourism and conscious travel.
We hope you'll join us!
Say Goodbye to Single-Use Plastics
It is estimated that an additional eight million tons of plastic pour into our oceans every year. According to a report by the World Economic Forum, if nothing is done to push back against the deluge of plastics currently overwhelming our oceans there could be more plastic in the oceans than fish by 2050.
Under the guidance of our parent company, The Travel Corporation, and their not-for-profit foundation, TreadRight, we will ban more than 60 types of single-use plastics across all operations—including straws, water bottles and plastic bags—by 2022. It's all part of our commitment to ensure the environment remains vibrant for generations to come.
We Charity Water
We've come together with The TreadRight Foundation and WE Charity to support the community of Kanambu, Ecuador by delivering access to clean water to drink and use for cooking; developing healthy sanitation facilities for washing and going to the bathroom; and building infrastructure like irrigation or catchment systems to facilitate food production.
Clean water is a basic human right and yet over 40% of the world's population is still affected by water scarcity. From reducing illness and improving agriculture, to increasing food security and giving girls the opportunity to go to school, the transformative power of clean water and sanitation is sweeping.
Treadright Foundation
Founded in 2008 by Uniworld's parent company, The Travel Corporation, the TreadRight Foundation encourages sustainable tourism and has completed more than 40 projects that have benefited the environment as well as local culture and heritage. In 2015, TreadRight named their first ambassador, leading environmentalist and explorer Céline Cousteau. Céline has traveled the world while working to preserve marine life as well as indigenous tribes in the Amazon.
Me To We
With ME to WE, you can immerse yourself in India's off-the-beaten path villages and towns for a truly transformational experience. We've partnered with this innovative social enterprise to assemble a cruise/tour programme in India that gets you up close and personal with local life and a side of the country that is often overlooked by travellers. You'll leave with an immense appreciation for a culture that finds happiness in the smallest of pleasures.
Economic Responsibility
From organic wineries to small, family-run enterprises, Uniworld is committed to supporting environmentally conscious business throughout the destinations to which we travel. By introducing our guests to these local and sustainable ventures, we are able to provide truly unique experiences to travellers while bringing economic opportunity to the region.
Carbon Offset
As part of our continuing sustainability journey, we feel it's increasingly important to provide our guests and our team with the necessary tools and information to allow them to make responsible travel choices whenever possible. With this in mind, we are now happy to provide you with opportunities to carbon offset your travel experience.
If you're looking to offset your carbon footprint for an upcoming or previous travel experience, our not-for-profit TreadRight Foundation has identified four leading carbon offset programs - Conservation International Carbon Fund, myclimate, The Nature Conservancy, and Rainforest Concern – Forest Credits - that provide travellers with a number of ways in which to offset your travel experiences and a variety of carbon offset projects to choose from.
One Tree Planted
Small actions can make a big difference, as proven true with our One Tree Planted partnership. After booking your 2020 cruise, if you elect to receive your pre-cruise documents digitally, we will plant a tree in your honor– a simple move that can leave a lasting impact.