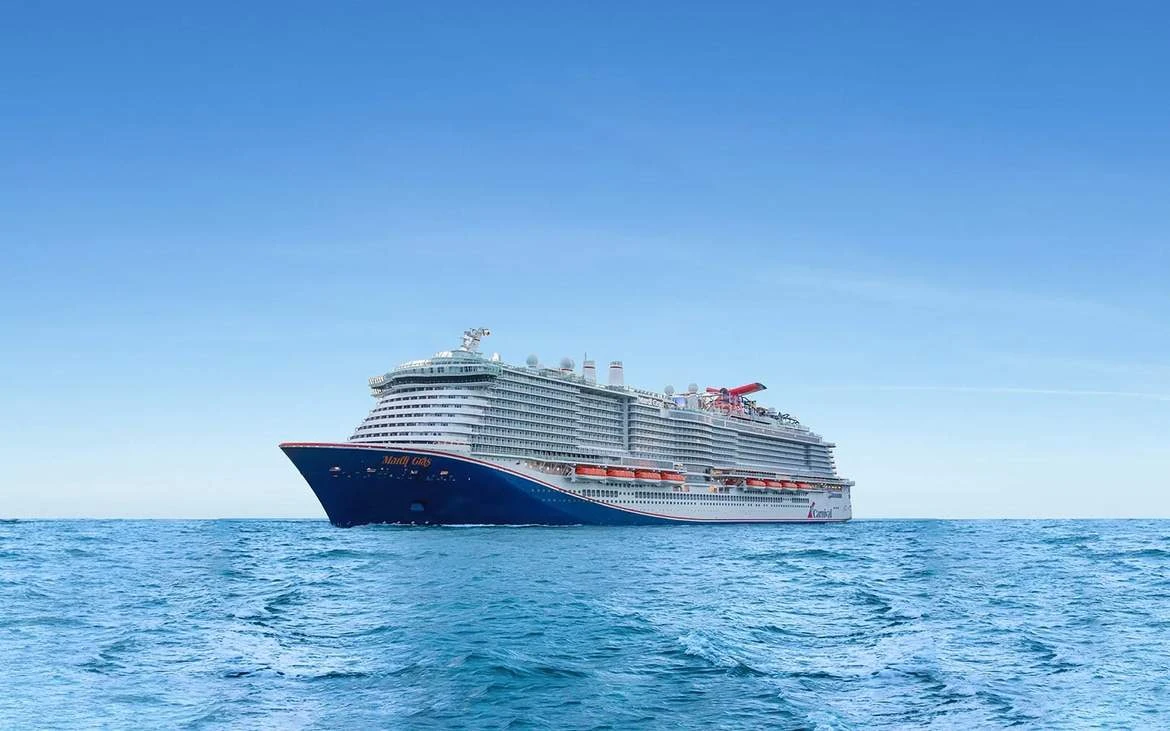 Kids and Teens
Kids and Teens Activities on Carnival Mardi Gras Cruise Ship
Explore All Activities for Kids and Teens on Carnival Mardi Gras
Camp Ocean
Camp Ocean™ is a fantastic program designed to give kids a taste of summer camp fun all year round during their Carnival cruise.
The program divides kids into age-appropriate groups, each with an excellent marine life label: Penguins (2 to 5 years), Stingrays (6 to 8 years), and Sharks (9 to 11 years).
The supervised groups participate in various engaging and age-appropriate activities, including arts and crafts, songs, toys, dancing, movies, and video games.
Mealtime at Camp Ocean is also a treat, with kids enjoying their menus featuring popular back-on-land favorites like mac & cheese and chicken nuggets.
Experienced counselors ensure that each child in the small groups has an amazing and enjoyable time throughout the cruise.
For nighttime fun, the Night Owls program allows kids aged 11 and under to stay up late (for a nominal fee) and participate in supervised parties, games, activities, and giveaways while their parents can enjoy their evenings worry-free.
The Camp Ocean program offers kids a great opportunity to make new friends, learn new skills, and have a blast while cruising.
Club O2
Club O2® is a haven for teens aged 15 to 17, providing them with space to have a great time onboard.
The club offers a wide range of teen activities, such as watching movies, listening to music, playing sports video games, and participating in karaoke jam sessions.
Teens can even attend Carnival's version of prom, creating memorable experiences with other high schoolers.
Circle "C"
Circle "C®" is the ultimate hangout spot for teens aged 12 to 14 aboard the Carnival cruise.
It's the perfect place for teens to chill, connect with new friends, and enjoy a variety of exciting activities, including dance parties, games, and outdoor movies.
The exclusive Circle "C" lounge and various locations around the ship serve as venues for these supervised and fun-filled teen gatherings.
The friendly and fun-loving counselors ensure the teens have the best vacation by organizing engaging and age-appropriate activities.
Night Owls
Night Owls is a program offered on Carnival cruises for kids aged 11 and under.
For a nominal fee, kids can participate in Night Owls activities until as late as 1 a.m.
The program provides a supervised and fun-filled environment for kids to enjoy music, activities, games, and giveaways at late-night parties.
While kids are having a great time at Night Owls, parents can enjoy their nighttime activities without worrying about their children's well-being.
Night Owls allows kids and parents to make the most of the nighttime entertainment and experiences on the Carnival cruise.
Dr. Seuss Bookville
Dr. Seuss Bookville™ is an imaginative and colorful space exclusively aboard Carnival ships.
Decked out in bright colors with whimsical furniture and beloved Dr. Seuss characters on the walls, this room is a dream come true for young readers.
The shelves are stocked with a wide array of Dr. Seuss books, providing hours of fun reading for kids.
Seuss At Sea™
Based on Dr. Seuss's whimsical world.
Features iconic characters like Cats in Hats, Fish Red and Blue, and Things 1 and 2.
Interactive character parade onboard.
Engaging story time sessions.
Creative arts & crafts activities.
Special character breakfast events.
Brings Dr. Seuss's stories to life.
Enhanced cruise experience for kids and families.
Fusion of classic Carnival activities with Dr. Seuss magic.
Zumbini
Zumbini® is a fun and engaging activity for kids aged 2 to 5 years, offering a free 30-minute class on every sailing.
Developed by Zumba® & BabyFirst™, Zumbini incorporates music, movement, and special instruments, keeping kids active and entertained.
On sailings lasting six days or longer, Carnival hosts a Family Zumbini class, allowing parents to join their kids and youth staff for guided activities that promote parent-child bonding and fun.
Build-a-Bear Workshop At Sea
The Build-A-Bear Workshop At Sea® offers kids a unique opportunity to create their stuffed friends.
Kids can customize their furry companions by choosing the bear, clothing, and accessories, with various options available, including special Carnival-exclusive designs.
The St. Jude bear is a meaningful option, with proceeds benefiting the kids of St. Jude Children's Research Hospital®.
Seuss-a-Palooza Story Time
Seuss-a-palooza™ Story Time brings Dr. Seuss books to life in a unique and interactive setting.
Audience members can interact with the story as it unfolds, making it a memorable experience for all.
Surprise appearances from costumed characters add an extra touch of magic to the storytime.
ZSPA
ZSPA is tailored to meet the unique needs of teens, offering a range of treatments and activities to keep them looking and feeling their best.
From trendy hairstyles to pedicures, ZSPA has it all to help teens relax and indulge while onboard.
Specialized fitness classes and relaxation and indulgence programs ensure that teens can find activities that cater to their preferences and interests.
ZSPA provides teens with a fun and enjoyable spa experience tailored specifically for their age group.
Arts And Crafts
Unleash creativity with Camp Ocean®'s fun activities.
Kids can explore painting, jewelry-making, and more artistic endeavors.
Budding artists can express themselves and create future masterpieces.
Camp Ocean® offers a variety of creative opportunities for kids.
Join the fun and let your little ones become mini Picassos and Monets.
Encourage imagination and artistic expression with arts and crafts at Camp Ocean®.
Cruise Inquiry