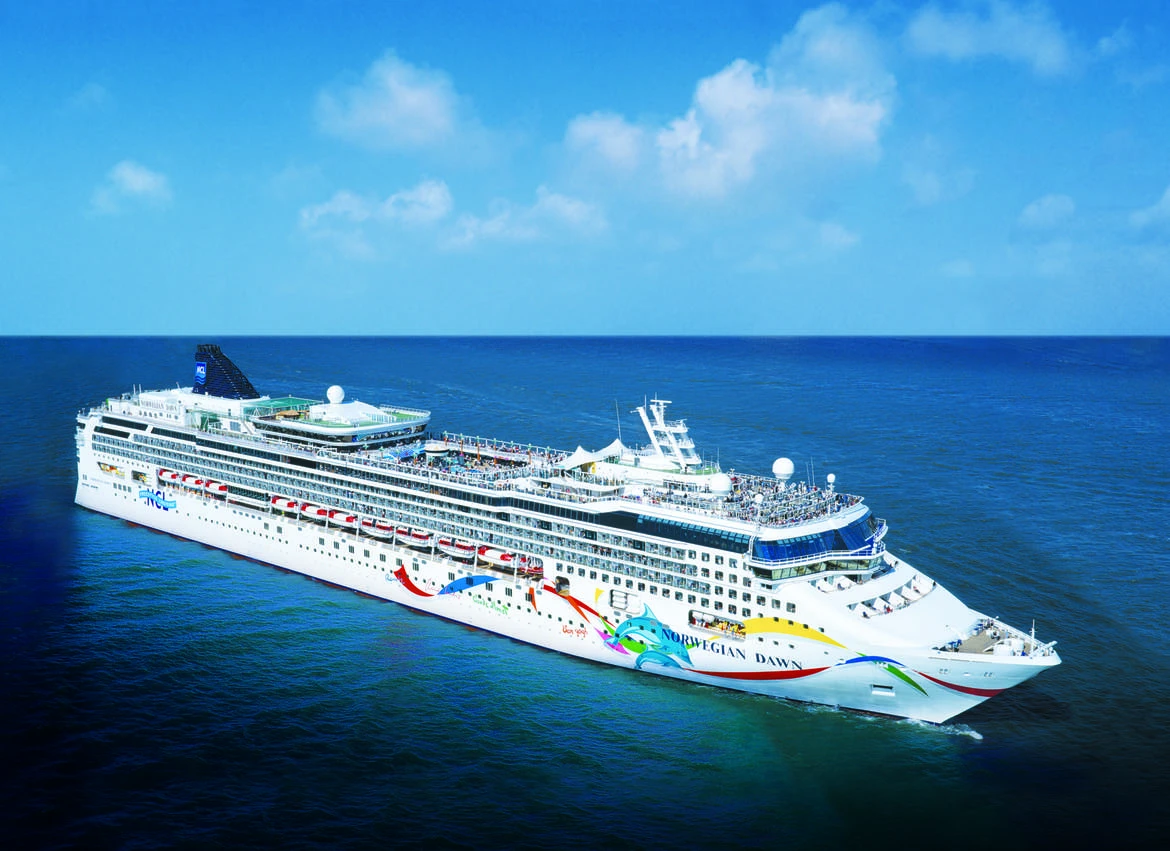 Useful to know
Useful Things to Know About Norwegian Dawn
Explore Useful Things to Know About Norwegian Dawn
Disabled Facilities
Specific information on suitability is available before booking.
Guests with reduced mobility should provide details for tailored information.
Significant mobility impairments require a companion for assistance.
Wheelchair-accessible staterooms are available with various facilities.
Guests using wheelchairs must bring collapsible ones.
Wheelchair and scooter storage in staterooms only.
Wheelchairs are not allowed for tender transfers.
Limited staterooms for hearing- and vision-impaired guests.
Registered guide dogs are allowed on ships.
Guests needing oxygen must bring their own; delivery by Special Needs at Sea.
Medical equipment details must be provided before sailing.
Norwegian reserves the right to refuse passage based on physical/mental condition.
Special Dietary Requirements
Cater to various dietary requirements: kosher, gluten-free, lactose-free, etc.
Must request special diets at least two months before the cruise.
Alcohol and Beverage Policy
Age restrictions for alcohol consumption vary by itinerary and country.
Some exceptions for young adults under 21 with parental consent.
Special conditions apply for specific itineraries and ages.
Smoking Policy
Majority of indoor areas are smoke-free, except cigar lounges and casinos.
Specific designated smoking areas on deck, based on ship class.
Cigar and pipe smoking policies vary by ship and area.
Smoking is restricted in dining and family areas.
Dress Code
Resort casual, smart casual, and themed nights for dressing.
Tank tops, flip-flops, and overly faded jeans are not allowed in main dining areas.
Sail & Sustain - Our Commitment
Focus on preserving oceans, protecting the environment, and sustainability.
Compliance with international, national, and local regulations.
Innovative technologies like Exhaust Gas Cleaning System (EGCS).
Advanced wastewater purification systems on all ships.
Measures for waste management, water conservation, and energy efficiency.
Accessibility
Dedicated Access Coordinators for special needs guests.
Special Accommodation Requirements Information form available.
Assistance is provided for various accessibility needs.
Service Charges
Discretionary service charges are added per guest per day.
Different rates for various stateroom categories.
Specific staff positions are not included in the service charge.
Gratuity and service charge for spa, beverages, and specialty dining.
Wi-Fi & Internet Access
Internet Cafés and wireless internet are available on all ships.
A central telephone number for ship communication.
Own mobile phones can be used onboard; check provider rates.
Services
Beauty parlors, spas, gift shops, and laundry services are available.
Art auctions and photographs are offered during the cruise.
Age Restrictions
Age restrictions for infants, minors, and young adults.
Accompanying adult requirements for certain itineraries.
Parent/Guardian Release Form for minors traveling without parents.
Minimum age for certain facilities (fitness center, casino, spa).
Medical Facilities
Physicians and nurses are available on each ship.
Medical care is provided at customary charges.
Common medications are kept onboard and prescribed by the ship's doctor.
Cruise Inquiry