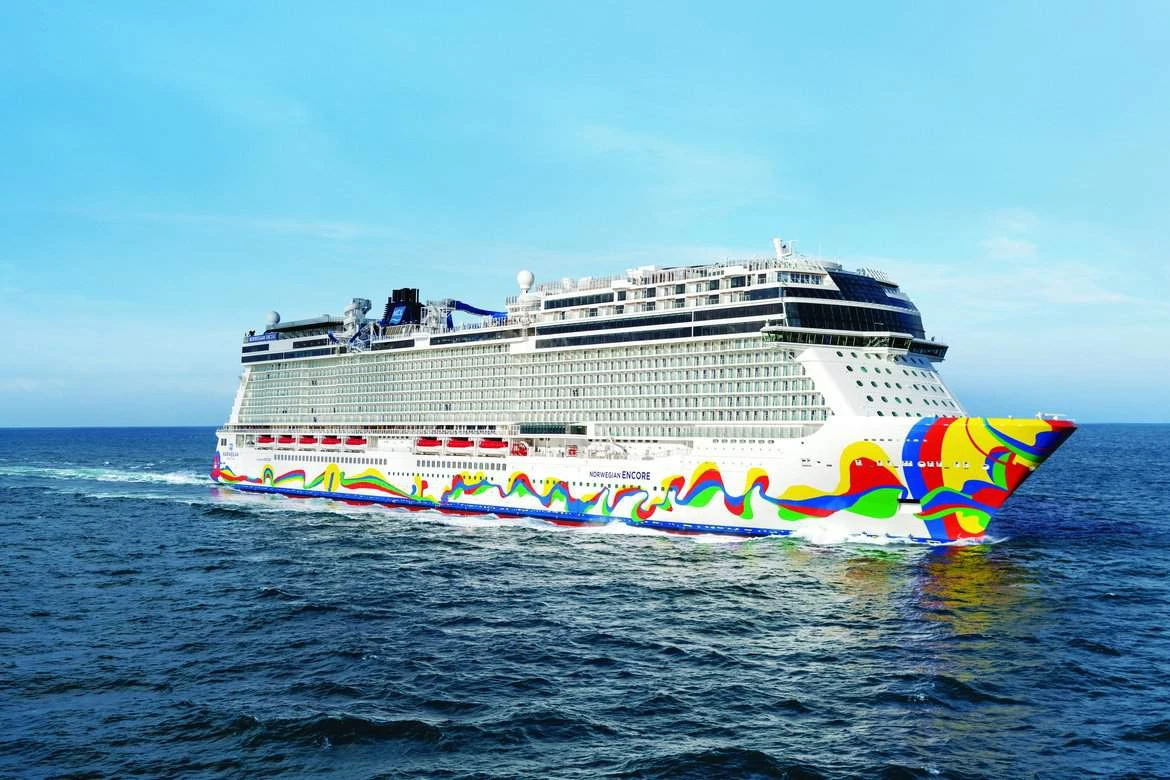 Useful to know
Useful Things to Know About Norwegian Encore
Explore Useful Things to Know About Norwegian Encore
Disabled Facilities
A wide range of special accommodations is available for guests with disabilities.
Reduced mobility holiday information provided.
Before booking, please let them know if you have any special requirements for reduced mobility or medical conditions.
The guest should travel with assistance if they have significant mobility impairments.
Norwegian Cruise Line does not assist unless specifically requested.
Wheelchair-accessible staterooms offer various amenities.
There is an option of not bringing wheelchairs for guests who use them.
Staterooms must be equipped with wheelchairs and scooters.
Special Needs at Sea delivers oxygen to oxygen users.
Before sailing, it is advisable to notify the medical equipment.
Forms and declarations may be required for certain medical conditions.
Passengers can refuse passage if conditions affect their safety or require greater medical attention.
Special Dietary Requirements
We accommodate a variety of dietary requirements, such as allergies, Kosher, gluten-free, etc.
A two-month notice is required for requests.
Alcohol and Beverage Policy
Purchase and consumption of alcohol are subject to age restrictions based on your itinerary.
It is permissible for young adults between the ages of 18 and 20 to consume wine and beer with parental consent on specific itineraries.
Smoking Policy
Smoking is not permitted in indoor public areas except in cigar lounges and casinos.
It is prohibited to smoke or smoke cigars outdoors.
Packing Tips / Dress Code
There are casual and dressy options at the resort.
There are dress codes for various occasions (Cruise Casual, Smart Casual, Adventure, Special Events).
Sail & Sustain - Our Commitment
Protecting the environment and promoting sustainability.
Pollution prevention, reduction of impact, and recycling policies.
Compliance with environmental regulations and implementation of environmental technologies.
Water Conservation & Management
The production of onboard water from seawater (RO, evaporators).
An advanced wastewater purification system (AWP) treats wastewater.
Bagging, ballasting, and wastewater management.
Waste Mitigation
Managing waste in a progressive manner to reduce environmental impact.
Items thrown overboard are subject to a zero-tolerance policy.
Taking part in clean-up initiatives by employees.
Fuel & Energy Efficiency
The focus is on reducing emissions and improving energy efficiency.
A system that cleans exhaust gases to reduce emissions (EGCS).
Capabilities for cold-ironing and energy-saving technologies.
Accessibility
Cruising with accessibility in mind.
Form for Special Accommodations Coordinators.
For assistance, please contact the following options.
Service Charges
Guests are automatically charged per day for service.
Service charge adjustments and refunds.
In certain cases, gratuities are given to staff.
Medical Facilities
Each ship has a doctor and a nurse.
There is a customary charge for medical services and care.
Wi-Fi & Internet Access
Wireless internet is available in internet cafes.
Ship communication contact information.
Services
There are beauty salons, spas, shopping centers, and laundries available.
There is an Internet cafe, an art auction, and a photography gallery.
Age Restrictions
Minors and infants must meet certain age requirements.
Itineraries and areas that are age-restricted.
The responsibility of supervising and protecting children.
Cruise Inquiry