Aquamar Spa + Vitality Centre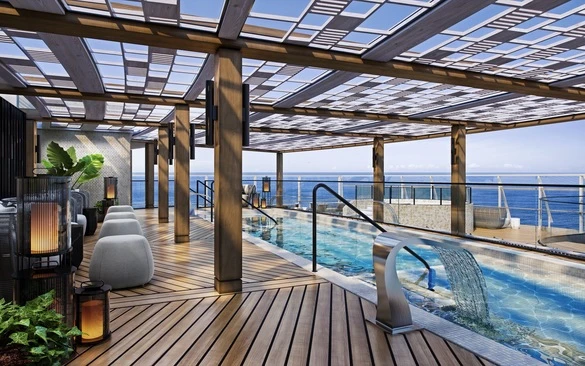 Revel in the benefits of restorative therapies and treatments, savour healthy Aquamar Vitality Cuisine, enjoy immersive wellness experiences ashore, benefit from nutrition and lifestyle consultations, and so much more. You naturally enhance your well-being on board our ships because the entire experience nurtures that most cherished gift – your health and vitality.
BEYOND THE SPA

Rejuvenating treatments and healing therapies
Aquamar Vitality Cuisine and extensive plant-based menus in The Grand Dining Room
Exclusive collection of Wellness Discovery Tours by Aquamar in global destinations
State-of-the-art fitness centre and complimentary fitness classes
Nutrition and lifestyle consultations
Wellness presentations and enrichment lectures
Aquamar Spa Terrace with thalassotherapy pool or whirlpools
Steam room, fitness track and salon
Fitness Centre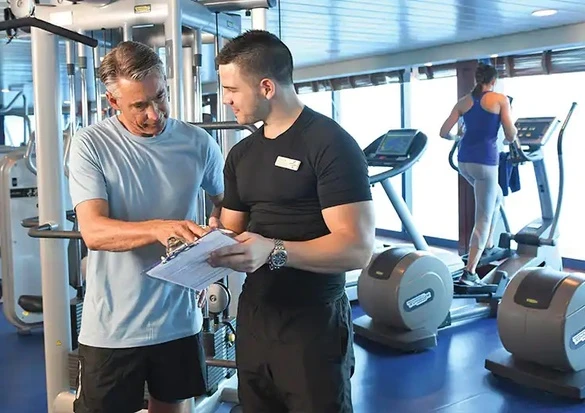 FREE FITNESS CLASSES & MORE
From Pilates and yoga to full-body strength training, you are certain to find a complimentary fitness class to suit your preferences. One-on-one personal training is also available, as is the latest exercise equipment, such as treadmills, cycling and elliptical machines, and free weights. You can also take advantage of the Kinesis® exercise wall to improve core strength, flexibility and posture.
Yoga, Pilates & More
In addition to the complimentary use of the fitness facilities in the Aquamar Spa + Vitality Center, you can join an array of free classes led by professional instructors. With a full range of options, there's certain to be a class to suit your needs and preferences. From Sunrise Stretch or Yoga Flow Vinyasa on deck to Pure-Form Pilates, or more comprehensive programs such as High Intensity Interval Training (HIIT), instructors guide you through the class, offering tips, advice and helpful hints.
YOGA
Join one of our complimentary yoga classes to calm your inner mind and improve flexibility, circulation and strength. Sunrise yoga is the perfect way to start your day on a healthy note and those new to yoga will appreciate our 45-minute introductory class.
PILATES
The popular exercise method known for building core strength, Pilates focuses on low-impact flexibility as well as strength and endurance movements. Our expertly led classes guide you through exercises that promote core stability, proper posture and muscle control and endurance.
KINESIS
On board Marina and Riviera, our Kinesis® exercise wall combines cardio, strength and flexibility training in one workout. Named after the ancient Greek word for motion, Kinesis uses cable pulleys that encourage a wide range of motion and allow for a vast number of exercises. Exercises can be customised to suit all levels – request a personal training session to take full advantage of the possibilities.
CARDIO & STRENGTH TRAINING
Work up a sweat on ellipticals, indoor cycling machines and treadmills with heart-rate monitoring and individual LCD screens. Our fitness centre also offers a full range of the latest strength-training machines. Try one of our complimentary bootcamp, indoor cycling or targeted strength-training classes for extra motivation.
FREE FITNESS CLASSES
Take advantage of our full range of complimentary exercise classes that include offerings appropriate for all fitness levels. Classes range from full-body strength training and ab-focused sessions to stretching and foot fitness. Regardless of what you choose, our instructors will guide you throughout the class, offering adjustments, advice and helpful tips. Check your daily Currents on board to see the schedule.
The Pool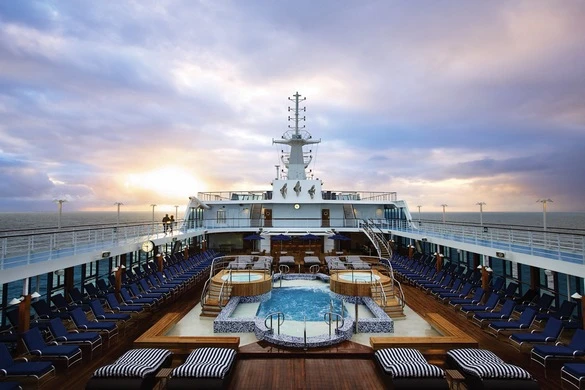 SWIM, SIP & LOUNGE
On the sparkling pool deck, take a refreshing dip in the large saltwater pool or relax in one of the two whirlpool spas. Plenty of comfortable chaise lounge chairs and luxurious day beds on the beautiful teak lido deck invite you to lounge poolside while you sip your favourite cocktail from Waves Bar.

Whether you prefer to soak up the rays or love the tranquil shade, stunning views of the sea and compelling new destinations create the backdrop to enjoy from your poolside lounge chair. Enjoy the refreshing freedom to completely unwind in between your adventures ashore. Just sit back, relax and enjoy life on the high seas.
Running Track & Sports Deck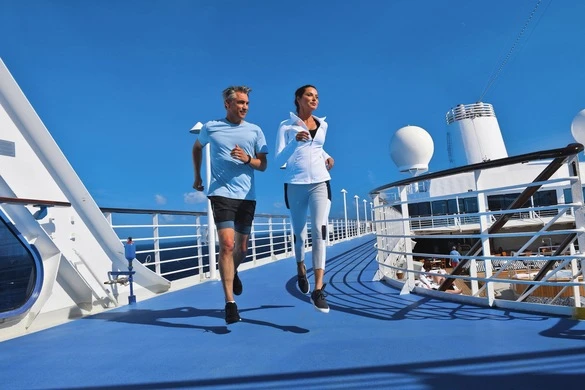 ACTIVITIES WITH A VIEW

High atop the ship, revel in the breathtaking views and refreshing sea breeze. Breathe in the fresh sea air with a few invigorating laps on the running track at your own pace or choose from an array of activities and games.
Golf enthusiasts will enjoy practicing their swing and playing 18 holes of golf on the putting greens. More friendly competition awaits on the shuffleboard court. Round up newfound friends for a lively game and check the daily shipboard newsletter, Currents, for sports deck competitions that give you the chance to win Big O Points.
Golf Putting Green
Shuffleboard
Pickleball
Fitness Track
Paddle tennis, bocce and croquet
Thermal Environments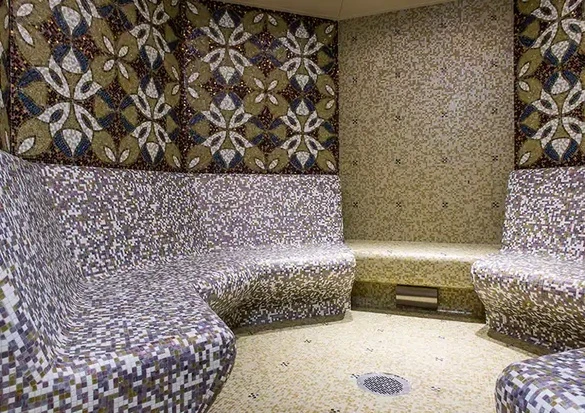 For centuries, people have turned to water for purification, muscle and joint relief and deep relaxation. Our aromatic steam rooms and thalassotherapy pools relieve tired muscles and joints, detoxify the body and promote relaxation.
AROMATIC STEAM ROOM
Enhance your mood and improve your skin in this multi-sensory, temperature-regulated steam room. Breathe in steam infused with your choice of stimulating or relaxing pure herbal essences, then bask in fragrant, 90-percent-plus humidity.
THALASSOTHERAPY POOL
Unwind in this unique therapeutic environment as flowing saltwater massages your tired muscles. Ideal after a workout or before a massage, saltwater therapy can also be used to help improve circulation and reduce joint pain.
SUNDECK
Let go of all stress as you relax on our private sundeck. It's the perfect spot for a meditative moment or a bit of me time before rejoining the ship's lively social environment.
Massage Therapies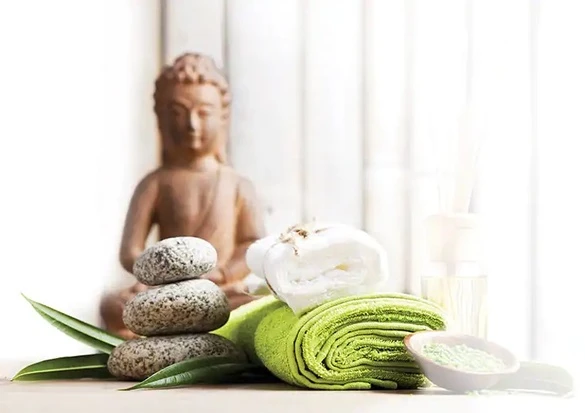 Relish moments of calm and reflection that inspire longevity and complete well-being. Massage brings waves of relaxation while addressing the anatomy of the body and stressors that disrupt its natural state. The signature massage therapies at our Aquamar Spa + Vitality Centre utilise natural ingredients from the earth and sea combined with ancient and modern techniques from around the world to balance, restore and renew the body and spirit.
BODYWORK FOR A BLISSFUL STATE
Whether you're seeking a calming experience, increased energy or relief from a specific condition, our restorative massages provide the perfect wellness experience.
SIGNATURE SERVICES:
Aroma Stone Therapy
Vital Bamboo Massage
Nourishing Coconut Poultice Massage
R3 Pain Management Therapy — Relax, Repair, Relieve
Restorative Salt Stone Massage
Deep Tissue Muscle Massage
Thai Herbal Poultice Massage
Biotec Face Treatment & Body Ritual
Body Therapies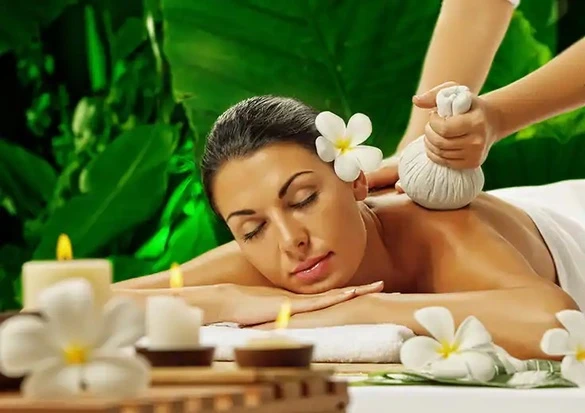 The human body has a deep connection with water. Much like the ocean, it is comprised of this element. Cleanse the body and maintain its nourishment with a selection of ocean-inspired wraps, polishes, and muds that eliminate toxins and purify the skin for an enriching experience.
OUR SIGNATURE SERVICES:
Musclease Ocean Wrap
Marine Detox Wrap
Sea Lavender & Samphire Mineralising Wrap
Intensely Cleansing Salt Scrub
Facial Therapies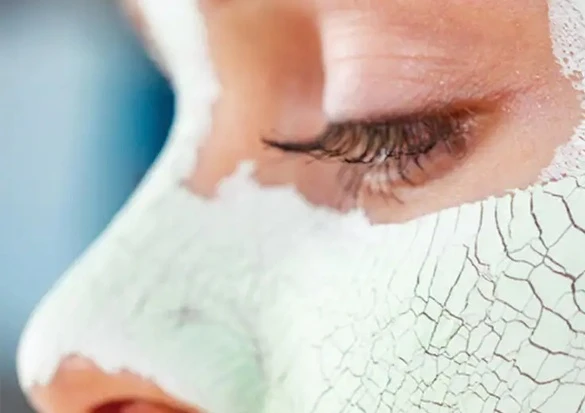 Hands-on facial treatments use touch as a powerful diagnostic tool, softening and preparing the skin to receive essential vitamins and nutrients. Therapeutic treatments call on a combination of ancient and modern massage techniques from around the world.
SIGNATURE SERVICES:
Pro-Collagen Age Defy
Caviar Firm And Lift Facial
Salon & Barber Shop Services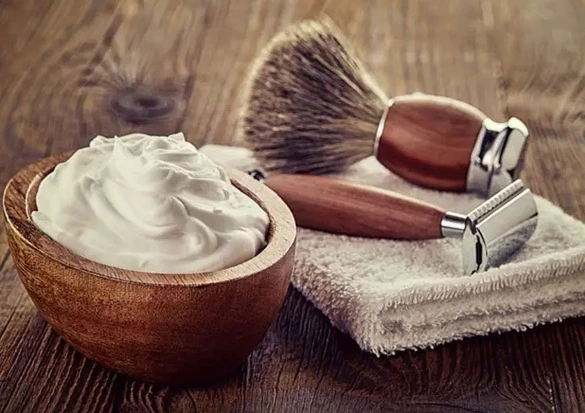 Aquamar Spa + Vitality Centre's salon offers luxury hair care products, deluxe services, and a specialty colour bar. Salon experts can identify haircare needs and create personalised treatments along with everything expected from a full-service salon – manicures, pedicures, brow shaping, and more.
SALON SIGNATURE SERVICES:
Kérastase® Caviar Revitalising Ritual
Keratin Complex ® Express Blowout
Fire & Ice Manicure / Pedicure
BARBER SHOP SIGNATURE SERVICES:
Pro - Coll Agen Grooming Treatment with Shave
For a complete list of salon and barber shop services, please view the Aquamar Menu of Services.
Medi-Spa Services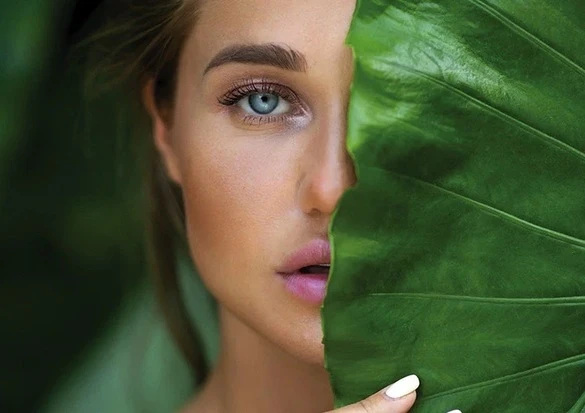 Discover your fountain of youth. Modern medicine has paved a path for a more youthful-looking skin and body. Aquamar Spa + Vitality Center offers an array of safe and effective cosmetic treatments administered by our licensed physician. Revitalise your appearance in minutes with little, if any, downtime. The result – a renewed you.
AESTHETIC TREATMENTS
Aquamar's medi-spa services will leave you radiant, energised and confident. These medical treatments rejuvenate your skin by exfoliating, erasing fine lines and brightening skin tone, so you feel your youthful and beautiful best.
Signature Services:
Restylane® Dermal Filler Treatments*
Dysport® Wrinkle Treatments*
Thermage® Skin Tightening Treatments*
*Medi-Spa Services are only on board Marina and Riviera.