Vitality Spa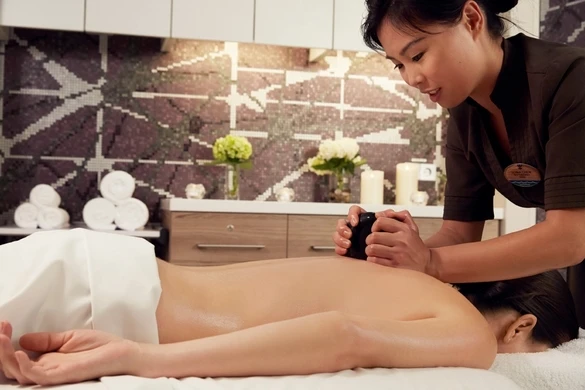 The Vitality Spa & Fitness Center offers a wide range of services and relaxation treatments. Salons in the spa area offer haircuts, styling, manicures, pedicures and teeth whitening. The Vitality Spa offers massages, reflexology, facials, body wraps, and acupuncture.
Health, fitness and beauty demonstrations are conducted by qualified professionals on most trips. The Vitality Wellness Program offers a holistic approach to wellness with seminars, expert advice, healthy menu options, fitness programs and a spa.
Solarium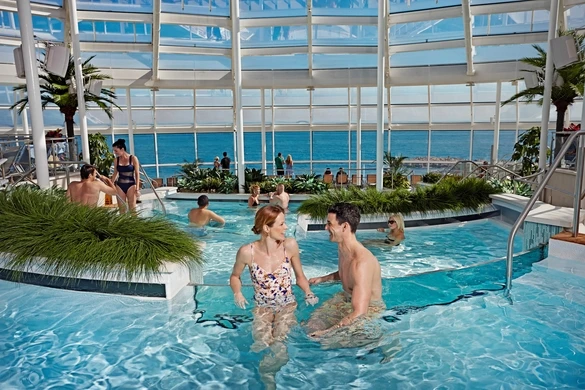 The solarium offers a quiet and peaceful atmosphere for adults to relax. The indoor and outdoor lounge areas can be covered by a large glass roof during the cooler months.
Sports
Passengers can also take advantage of the ship's excellent sporting facilities, including an ice rink, golf simulator, jogging track, basketball and volleyball courts. The more adventurous can also tackle the impressive climbing wall.
Flowrider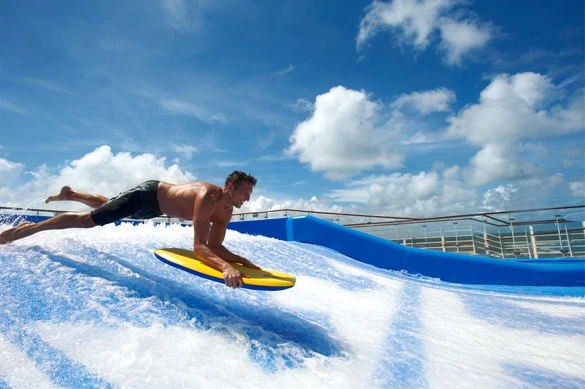 The revolutionary Flowrider surf simulator pumps over 60,000 gallons of water per minute, allowing you to surf and boogie board anywhere in the world. From beginners to veterans, we have prepared various lessons so that you can enjoy the unique thrill of Flowrider.
Rock Climbing Wall
Ever thought of climbing a rock face 200 feet above sea level? The rock face onboard makes this a reality. Passengers who rise to the challenge will experience some of the best views at sea.
Pools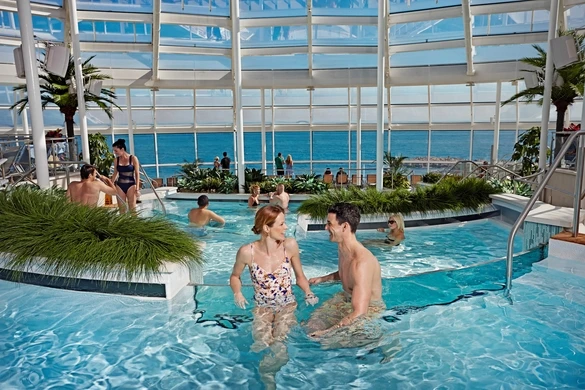 Quantum of the Seas offers an indoor pool open to all. Protected by a retractable glass roof, perfect for use in inclement weather, it includes two hot tubs.
The ship's traditional outdoor family pool is adjacent to two whirlpools, where you can soak up the sun, cool off and relax while watching movies, sporting events or concerts on the cinema screen towering above the pool. Perfect for