By Cruise Booking Team
Updated on: November 27, 2023
Cruises are the best way to explore the world on high seas. It gives you adventure, relaxation, and unforgettable experiences. So whether you're a first-time cruiser or a seasoned traveler, this guide will help you book a perfect cruise. So, to ensure you have an excellent cruise vacation, read this guide from start to finish; otherwise, your cruise journey can also become a nightmare. Here are the pointers which we have covered in this guide.
Now, let's dive deep into these sub-topics.
How do you choose the right cruise line?
Cruises are the best way to explore multiple destinations with extra luxury, amenities, and unlimited onboard activities. However, not all cruises are the same, nor are the cruise lines are same. Choosing the right cruise line is the only way to enjoy a memorable cruise vacation. But, there are some factors that you need to know and consider before you book the cruise.
How do you research a cruise line?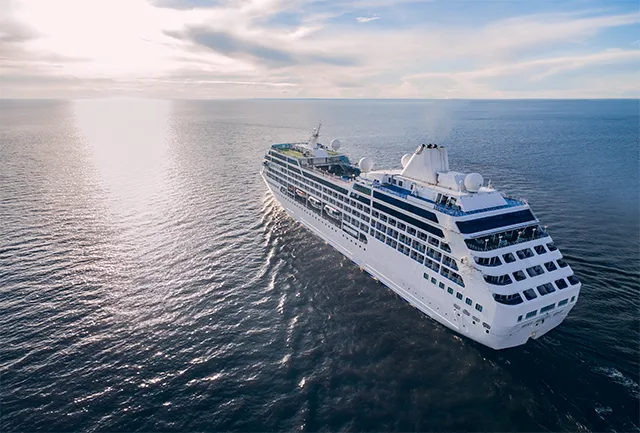 There are two things that you need to consider at the time of researching - identifying cruise lines and considering the cruise itineraries. When placing the cruise lines, you need to understand their unique features such as characteristics, strengths, and specialties. Cruise lines come in various options like family-friendly, seasoned cruises, luxury cruises, and many more.
Along with various options in identifying, it also gives you different itinerary options. It can take you to unexplored locations worldwide, whether in the Caribbean, the Mediterranean, Alaska, Norway, or anywhere. You must select a destination that aligns with your interest and travel goals.
Selecting the Best Cruise for Your Preferences:
When selecting the best cruise lines, you need to set a preference. Whether you're looking for a family-friendly cruise line, adults-only, themed cruises, or budget-friendly. First, you need to set a preference. All cruises are special in their way. It is you who needs to decide which one you want to select. For example, you can opt for Carnival or Royal Caribbean cruise line for family-friendly or kid-friendly activities. You can choose adult-only cruises such as Virgin Voyages if you're a couple. You can select Norwegian, Carnival, MSC, or Celebrity, even on a tight budget.
However, take some time to match your preferences, budget, and interest in your cruise vacation. These three things will help you decide the best cruise line for your dream vacation.
How to book a cruise?
Booking a cruise is fun yet daunting at the same time. To book a cruise, You can follow these steps such as types of accommodation, budget, select dates, and from where to book a cruise. So, to help you, we have broken down the cruise booking steps.
Setting up the Budget:
Before you sail on high seas, you must set a budget. It is one of the most important steps in the best time to book a cruise. Because it helps narrow your search and choices. On average, the cruise cost per day is $100. Some cruises cost around $50/night, but that depends on various things like cabins, cruise lines, date of sailings, and many more factors. Also, remember that there are multiple factors that you need to consider, like flights, hotels, excursions, and other onboard expenses.
Choosing the right cabin:
The most important decision while going on a cruise is accommodation because it is where you will spend your night for a peaceful sleep. In the early days, there were two types of cabins: one with an interior and a room with a window. But in today's cruise ships, there are five main cruise stateroom categories: interior cabins, oceanview cabins, balcony cabins, mini-suites or junior suites, and suites. All these include rooms with different designs and types and some high-end luxury amenities.
Selecting travel dates:
When you are selecting travel dates, make sure you check the prices as well because it can affect the availability of cruises. If you have flexibility in your schedule, consider traveling during the shoulder season or off-peak time. During that time, you can save more in the cost factor.
Booking through different channels:
When you are booking a cruise, you have several options, like going directly through cruise line websites or online booking platforms like CruiseBooking.com. Our team of experts will help you in the booking process. So, no matter what kind of traveler you are, booking from a trustworthy channel is the key to a memorable voyage. Consider us, as we have exclusive deals and can assist in navigating the complexities of cruise bookings.
What special things do you need to consider?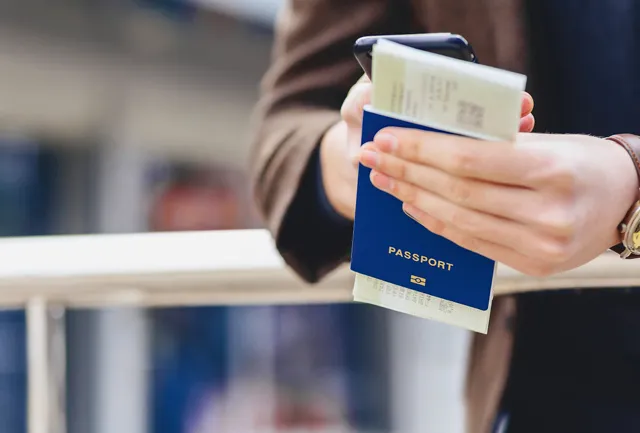 When you are preparing to book a cruise, there are many special considerations to keep in mind. It will ensure a smooth and enjoyable journey.
Documents - Passport and Visa:
Passport and visa requirements are the most important things. Some destinations require specific visas or have passport validity requirements. Ensure you carry your travel documents along with you on board and keep them handy at the time of booking. They should also meet entry requirements for all ports of call on your cruise.
Travel Insurance:
Once you book the cruise, purchasing travel insurance protects your investment from trip cancellations, medical emergencies, interruptions, and lost or delayed baggage. So, it's wise to choose to provide peace of mind during your cruise.
Accommodations for Pre- and post-cruise stay:
When you are booking a cruise, consider the pre- and post-cruise accommodations. This point is important if your departure port differs from your home city. In that case, you need to arrange pre- and post-cruise lodgings. This will help you to rest and explore the departure city from jet lag before and after your cruise vacation.
Onboard activities and excursions:
Cruise experience doesn't mean only booking; it is more than that. You also need to research the onboard activities and excursions offered by the cruise line. When you are booking a cruise, take a look at the shore excursions which are available on the website at each port of call. It will maximize your exploration of the destination. However, you must book some excursions to secure your spot.
What kind of reservations do you need to make?
To ensure a seamless journey, you need to take care of these essential things. It will secure your spot on the ship.
Step 1: Fill out all personal information by providing accurate and correct details to the cruise line or the booking platform like us. The details typically include things like name, contact information, date of birth, and any special requirements, including some dietary requirements and medical assistance.
Step 2: Before making payment, consider reading the cancellation policies before you confirm your booking. It is for your safety and to avoid those penalties for canceling your cruise from the initial deposit to just before departure. Knowing these terms will help you in making decisions.
Step 3: Before finalizing your reservation, review the details again for accuracy. Ensure you have provided all necessary information, selected cabin category, special requests, and dining preferences are correctly documented. Small mistakes can cost thousands of dollars to rectify once you step aboard. Hence, you must check it carefully.
Step 4: After you fill in your personal information, review your booking and then choose a payment method. Most cruises accept all major credit cards, and some offer payment plans. You just need to ensure your payment method is valid and has sufficient funds for the initial deposit or full payment.
Also Read: How to Check-In for a Cruise?
What to pack for your cruise?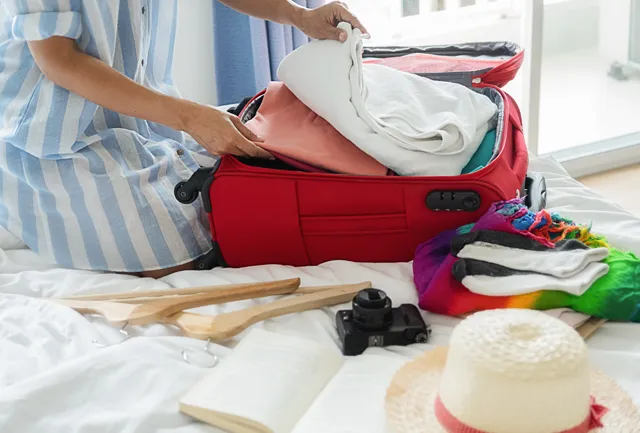 In this section, we have added tips for packing for your cruises because thoughtful planning is required to ensure you have everything you need for a comfortable and enjoyable voyage.
Clothing and Attire Considerations:
Most cruise lines have formal or semi-formal nights on their cruise ships. So pack your formal dresses, such as evening gowns for ladies and tuxedos or suits for gents. Pack some most comfortable and casual clothing for your sea days and extra comfortable dresses for your port days. On port days, wear something lightweight with breathable fabrics. And for sea days, pack some warm clothes for cooler destinations.
The most important thing to pack for your cruise vacation is that most ships have hot tubs and pools. Remember your sunglasses, sunscreens, and a wide-brimmed hat to protect yourself from the sun. Take some specific attire for your shore excursions, including closed-toe shoes and some modest clothing for cultural sites. Don't forget to bring comfortable walking shoes for tours, water shoes for swimming and scuba diving, flip-flops for the pool, and shoes for formal nights.
Important Documents to Bring:
Some important documents you need to bring onboard the cruise are listed below.
Ensure you have your passport and all visa requirements to visit different countries. Ensure you take digital copies and photocopies and keep them separate from the originals. Consider taking your cruise boarding pass, itinerary, and any tickets for shore excursions. Ensure you carry all your ID proofs, such as a government-issued ID, a copy of your birth certificate, and a driver's license. Consider carrying copies of your travel insurance policy and necessary contact information for the insurance provider.
Medications and Health Essentials:
At the time of cruise packing, you need to prioritize your health and well-being. Ensure you have a prescription for your medications and keep ample of them. Keep them in a container and label them. Make a box of medicines for common issues like seasickness, minor injuries, and headaches. Also, ensure you carry a basic first aid kit with some antiseptic wipes and band-aids. And don't forget to include your favorite sunscreen and toiletries to stay comfortable and protect yourself throughout your voyage.
With this packing list, you'll be well-prepared for an enjoyable cruise and a comfortable journey. Start planning to ensure that you'll have a peaceful journey and can create wonderful memories.
How to prepare for departure?
So finally, after everything is sorted from your booking to special consideration till reservation and packing, it's time to prepare for your departure. Here are some important things to make you ready for your cruise vacation.
Advance Online Check-In:
Many major cruise lines offer online check-ins; you just need to provide essential information and documents in advance. To complete the online check-in process, you must upload your documents and enter payment information. This will help you in the embarkation process by reducing the time spent in lines at the port.
Learn Embarkation Procedures:
Make sure you familiarize yourself with the embarkation procedures at your departure port. Each terminal has its own set of rules and guidelines. Check the cruise documents for the embarkation time, as arriving at the terminal too early or too late can save time and effort. e mindful of luggage handling procedures. It is the same as the airport; they will provide luggage tags and assist with baggage drop-off. Keep essential documents in your carry-on bag, such as boarding passes, identification proofs, and other required paperwork. You will need those documents at multiple points during your embarkation process.
Also, Check: How do I get the best deal on a cruise?
How to enjoy your cruise?
So, finally, you are on board, and it's time to immerse yourself in the cruise experience fully. Here are some tips for ensuring and making the most of your journey.
Take some time and explore your cabin and get yourself familiar with the amenities and storage options available.
Attend the safety muster drill and learn all important safety information and emergency procedures.
Please familiarize yourself with the cruise layout; it will help you find your way around.
You can explore different dining venues, including those specialty restaurants and buffets. If you want to try some specialty restaurants, secure your preferred dining times by booking in advance.
You will get a daily schedule of onboard activities, shows, and events so that you can plan your day accordingly.
Each ship has recreational facilities, including pools, fitness centers, lounges, and spas. Make sure to pack your swimwear and workout attire.
Enjoy social activities like dance classes, themed parties, and trivia nights, and spend some time meeting and greeting fellow passengers.
Consider booking your shore excursions in advance to secure your spot, especially for popular tours.
Follow all safety guidelines given by the cruise line during shore excursions.
Don't forget to carry your identification proofs and stay with your group.
Hire local guides to explore the local culture and local cuisine and enjoy the unique experiences that each destination has to offer.
Conclusion
Go on an adventurous journey with your family for an unforgettable experience. As we wrap up this guide, let us promise you what you should take to ensure a smooth and enjoyable cruise experience with a spirit of adventure and a willingness to explore the unknown destination. It is a voyage filled with relaxation, exhilaration, and lasting memories.
Bon voyage, and may your cruise be the journey of a lifetime!