Cruises provide travelers a variety of activities, amenities, food, and entertainment that appeal to both kids and adults, making sure everyone has a memorable experience. Whether you are looking for adventure, relaxation, entertainment, or fine dining, a cruise has something to offer to every family member.
However, finding a cruise that meets the needs of every family member can be challenging. You need to consider different factors that align with your family's preferences and schedules. This guide has a list of the best cruise for families and factors for selecting the right one.
Which are the Best Cruises for Families?
The following lists down some of the best cruises for families that cater to different interests and preferences of family members:
1. MSC Cruises | MSC Seascape: Best Overall Cruise Experience for Families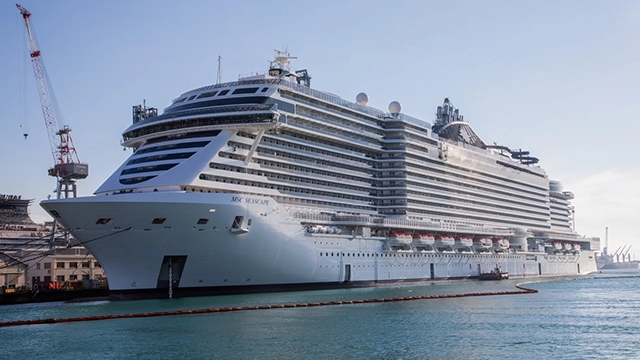 Among the available family cruise lines, MSC Cruises is one of the best options among cruisers. MSC Cruises makes family vacation planning effortless with its consistent four- to 14-night Caribbean cruises departing from Miami, Brooklyn, Orlando. MSC Seascape provides different amenities on board like 11 dining venues, 13 pools, 20 bars, and lounges.
Kids up to 17 can enjoy different activities like sports, competitions, and parties in five age-specific clubs. The ship also offers baby and toddler services, giving parents time to enjoy the ship's dining and entertainment arrangements.
The recommended duration for this cruise for families is 7 nights. It is available from July through January, imparting cruisers a memorable experience. During your journey, you can explore unique shore excursions, like the Excursions Explorer Package, MSC Protectors, and MSC Bike Adventours.
2. Royal Caribbean | Wonder Of The Seas: Best All-Inclusive Cruise for Families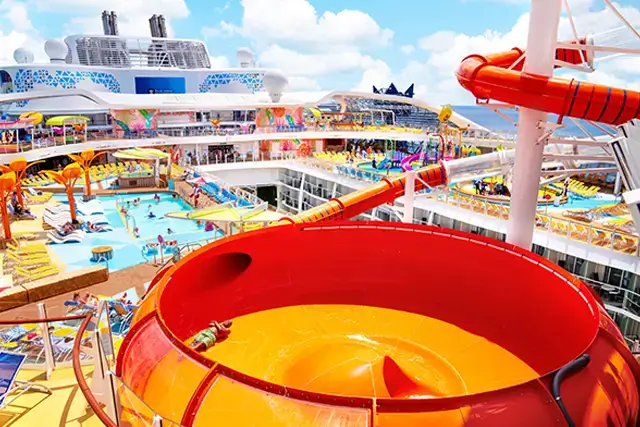 Wonder of The Seas from the Royal Caribbean Cruise Line is one of the best cruises for big families. It provides an exclusive range of attractions and amenities for an unforgettable vacation. With this cruise, families can enjoy thrilling activities like the Ultimate Abyss, a jaw-dropping water slide that stretches over 10 stories in height. Teens can partake in exhilarating adventures like surfing on a simulator and zip-lining.
For families with younger children, Royal Caribbean offers an award-winning program, the Adventure Ocean, which is designed for kids aged six months to 12 years. Furthermore, they provide additional services to infants aged between 6 to 36 months.
They also have Surfside, a family-friendly neighborhood where you can enjoy an aqua park and a variety of dining options. For those seeking excitement, there is Thrill Island, a waterpark with a redefined rock climbing wall, a mini-golf course, and more. This cruise ship sets sail monthly on a 7-night itinerary.
3. Princess Cruises | Sapphire Princess: Best Cruise for Large Families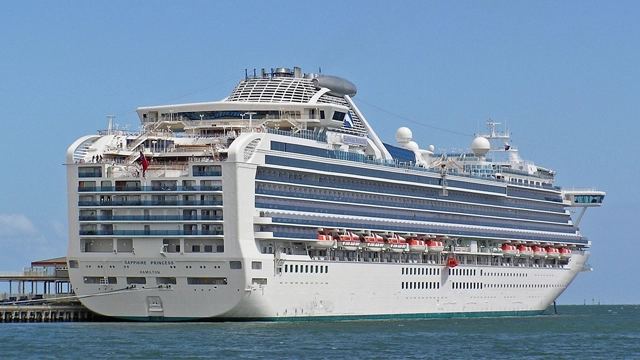 If you are still looking for some other best cruise for large families, Princess Cruises is perfect one. It provides diverse routes through regions like the Caribbean, Europe, Alaska and more. Its Sapphire Princess cruise offers a remarkable 7-Day Jeff Corwin's Nature & Adventure Voyage, departing from Vancouver and concluding in Anchorage in September 2023.
Children aged between 3 and 12 can take part in Camp Discovery onboard Sapphire Princess This enriching program is filled with science-based activities inspired by popular shows from the Discovery Channel. Kids of all ages can connect in different lounges, such as The Treehouse for ages 3 to 7, The Lodge for ages 8 to 12, or The Beach House for ages 13 to 17, enabling them to socialize with peers.
Princess Cruise ships provide opportunities for the entire family to enjoy Animal Planet-based shore excursions and gather under the stars to watch movies on a large screen. Larger families will have plenty of fun activities to enjoy while also learning something interesting each day.
4. Disney Cruise Line | Disney Wish: Best Cruise for Families With Young Children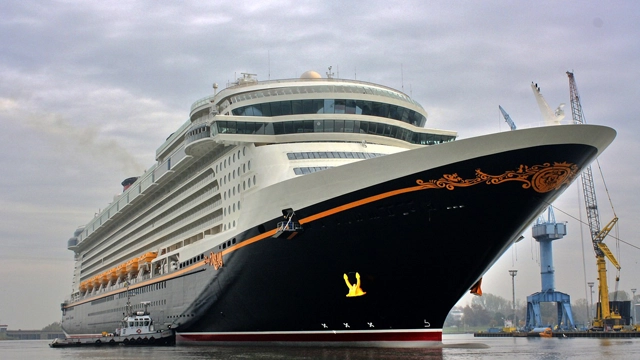 The Disney Cruise Line's Disney Wish also ranks among the best cruises for families. This cruise also serves as a perfect option for young children as they provide endless entertainment facilities. It can accommodate around 4,000 passengers.
Here, children get the chance to meet their beloved characters from Disney, Marvel, Star Wars, and Pixar films. What sets this cruise apart is the opportunity for kids to live out their dreams through unique experiences, like dining with characters from Frozen, including Elsa and Olaf, while enjoying a theatrical meal.
They work hard to make sure families have a smooth and worry-free experience, which is invaluable for parents. The Disney Wish provides 3-night Bahamian trips departing from Port Canaveral. Disney Wish cruises are available from March to December 2023 and from January to September 2024, making them perfect for a brief escape.
5. Celebrity Cruises | Celebrity Ascent: Best Cruise for Families With Teenagers
Celebrity Cruises is the best cruise for teens providing a variety of amenities designed to cater to the needs of both teens and adults. The amenities present ensures a memorable and enjoyable family vacation.
Its Camp at Sea program provides an array of activities suitable for older children and teenagers. With a choice of over 500 activities in the categories of art, culinary arts, and recreational pursuits, teens between 13 and 17 years can engage in entertaining experiences. These activities include silent discos, sports competitions, video game challenges, and more, providing a chance to socialize with other teens on board.
The ship's spa has options for both kids and adults, ensuring a relaxing experience for the whole family. Celebrity Cruises will launch the Celebrity Ascent cruise ship soon, offering these amenities and even more for kids, teens, and other family members.
6. Hurtigruten | MS Santa Cruz II: Best Cruise for Active Families
Many cruisers believe that Hurtigruten's MS Santa Cruz II is the best cruise for families as it promises an adventurous and memorable trip experience in the Galápagos Islands. Families have a variety of routes to select from as per their preferences.
You can choose a 7-day wildlife-focused journey starting in Quito, a UNESCO World Heritage City. There is also a 12-day expedition following Charles Darwin's path through the region's natural wonders.
The MS Santa Cruz II offers diverse accommodation options, including cabins suitable for single travelers, couples, and families. Additionally, there are communal areas for everyone to enjoy, such as the Sky Deck, Science Center, library, fitness room, and a relaxing hot tub.
7. Norwegian Cruise Line | Norwegian Prima: Best Cruise for Families With Different Interests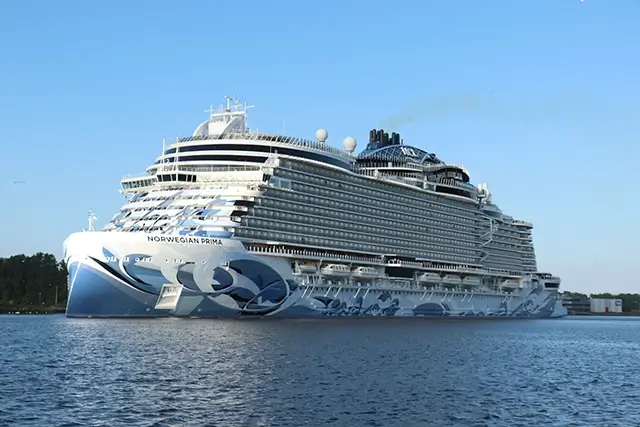 The Norwegian Cruise ships, renowned for their diverse destinations, provide a fantastic option for families with varying interests. With sailings available from November 2023, you can explore different locations in Italy, France, and Spain or venture to destinations like Santorini, Mykonos, and Florence.
Their Norwegian Prima cruise ship is a top choice, accommodating over 3000 passengers. The primary reasons behind its popularity is the availability of different programs like the Guppies Program, the Splash Academy, and Entourage programming for children of different age groups.
Furthermore, the Norwegian Cruise provides enjoyable activities like mini-golf and scavenger hunts for the whole family. Even, adults can relish amenities such as a spa, casino, theatre, and all other amenities while their children are supervised and entertained.
8. Ritz-Carlton Yacht Collection | Evrima: Best Luxury Cruise for Families
The Ritz-Carlton Yacht Collection is among the top cruise lines for families that provide a luxurious cruising experience. Their Evrima cruise ship is exclusively dedicated to suites, making it perfect for families seeking to spend quality time together.
During your time on the ship, you can enjoy its excellent features, like a full-service spa with a sauna, steam room, and serene areas, along with classical and jazz performances for entertainment.
Moreover, they provide a comprehensive creative program for children from 4 to 12, which includes a dedicated full-time youth counsellor, available at an additional fee per session. This luxury cruise offers an 11-night itinerary from Barcelona to Rome, departing between April and October.
What are the Factors to Consider While Looking for the Best Cruise for Families?
Here are some of the main points you should consider when selecting the best cruise for families:
1. Family Suites
When preparing for your cruise, check out the accommodations to guarantee everyone's comfort, including children and adults. Various cruise lines provide family-friendly cabin choices. These include staterooms specifically designed for individual families, ideal for those with young children, and interconnected cabins that give teenagers some privacy while staying close.
It is important to consider the number of family members you have when choosing your cruise ship cabin. Most cruise lines provide cabins that can accommodate at least four people. Norwegian Cruise, for example, offers family staterooms that can sleep up to six individuals, making them an excellent choice for larger families.
2. Family Entertainment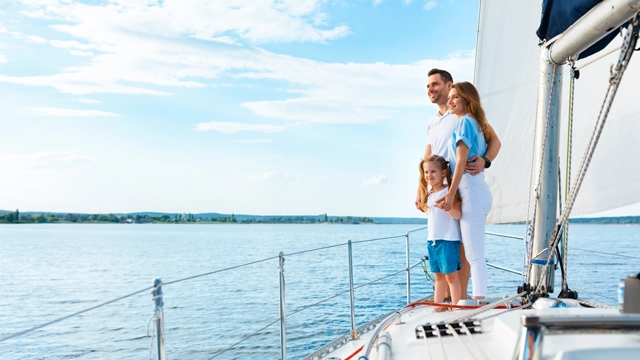 Cruise lines offer family-friendly evening shows and entertainment. Each cruise may have different shows and performances, so be sure to check what is available on your chosen ship. Some cruise lines offer screening of movies under the stars, while others offer Broadway hits and ice skating shows. Disney, in particular, is known for its first-run movies and Disney-themed stage shows. Choose the entertainment options that your family will enjoy.
3. Youth Program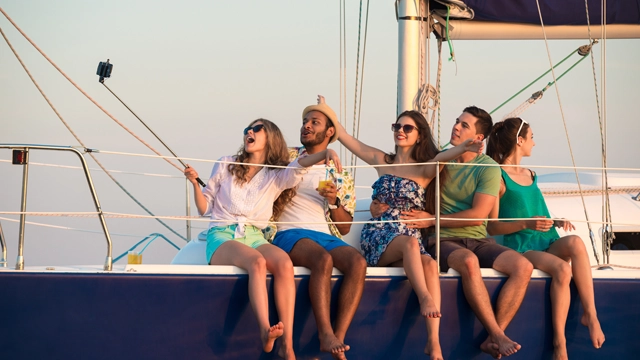 When choosing good cruise lines for families, check out the youth programs available for your kids. Many cruise lines offer creative and engaging programs that keeps them hooked and frees you from babysitting them. For instance, Norwegian's Splash Academy offers circus skill classes for kids, culminating in a circus performance for parents.
Disney features attractions like a Marvel Super Hero Academy and Millennium Falcon-themed Star Wars play area. These programs typically group kids by age, but some also consider personality, allowing children to choose the group they prefer.
4. Cruise Itinerary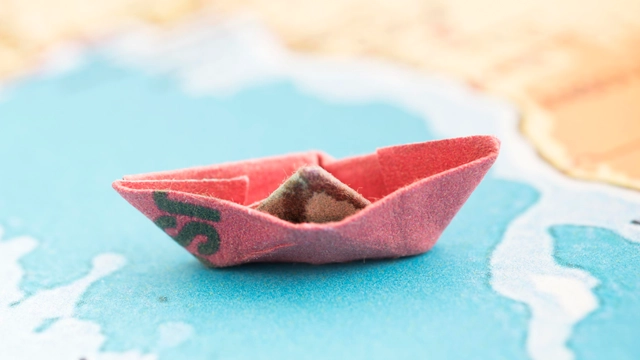 The cruise itinerary is a crucial factor to consider while selecting the best cruise for families. Think about the destinations and activities that will appeal to your entire family. For example, beach destinations like the Caribbean, Bahamas, and Mexico work well for all ages. Whereas, Alaska offers outdoor activities that can appeal to school goers and teens. Also, European cruises can be suitable if you plan to spot parks and palaces.
5. Infant Facility
If you plan to cruise with an infant, check if the ship has an on-board nursery. Most cruises allow children as young as 6 months, but some luxury or expedition cruises may have different age restrictions. Some popular cruise lines even provide drop-off nurseries for children under 3 years old, while others provide play areas for young children to enjoy with a parent or guardian. Look for a cruise that accommodates your child's age and needs.
6. Family Dining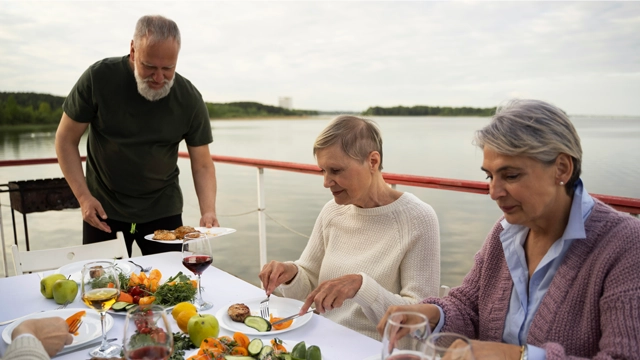 Dining options on family cruises cater to children of all ages. They offer specialty casual restaurants, lavish dinner buffets, extended-hour pizza, and room service. If your child has dietary restrictions or allergies, notify the cruise line beforehand for proper meal facilities. Most cruise lines provide kids' menus with familiar options. Explore the dining choices that align with your family's preferences and dietary requirements before confirming your bookings.
Conclusion
There is a wide range of options when it comes to choosing the best cruise for families. Whether you seek non-stop excitement or a more relaxed atmosphere, there is a family-friendly cruise line to suit your preferences. If you desire a touch of luxury and educational experiences, there are options for that as well.
For those who crave adventure and are budget-conscious, Royal Caribbean and MSC Cruises offer an excellent combination of both. On the other hand, if you are a luxury traveler interested in educational cruises and expeditions with your family, both Celebrity Cruises and the Ritz-Carlton Yacht Collection provide top-notch experiences. Furthermore, for river cruising, you can bring the kids along for the journey with Disney Cruises in Europe.
So, when planning your family cruise vacation, you can rest assured that there is a perfect cruise line to cater to your family's needs and desires. Furthermore, for hassle-free and secure bookings, you can plan your trip via CruiseBooking.com.
Frequently Asked Questions about Family Friendly Cruise Lines
The whole family will enjoy it! Costa cruises are perfect for kids and teens because there is never a dull moment. Between the parties, pool games and tasty snacks, as well as participation in mini-tournaments and dances together, you will never be bored.
Families of four can expect to pay about $3,000 to $5,000 per sailing, or $250 to 450 per person. As the cruises are usually scheduled during the week, 4 Night Cruises are usually a better deal. Prices for 4 nights range from $3,400 - $6,600, or $212 - $412 per person.
With a large group of several families, you can either contact a Disney Cruise Line Vacation Planning Specialist or a Travel Agent to make a reservation.
The price of a cruise can range from $120 per person for a two-night Caribbean cruise to $95,000 per person for a nearly 150-night world tour.
Cruise line such as Norwegian, Royal Caribbean, Carnival, Disney and MSC does not charge for kids.