About Hurtigruten Expeditions Cruises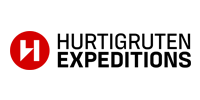 With Hurtigruten Group, a leading adventure travel company, you can sail away on a small-ship adventure from pole to pole.
Expedition cruising leader Hurtigruten Expeditions focuses on exploration, adventure, and science. Ever since expedition cruising was founded in 1896, the company has taken adventure travelers to unique and inspirational destinations. With eight small custom-built expedition cruise ships, Hurtigruten Expeditions currently offers more than 150 itineraries across five continents.
You have endless options when it comes to expeditions in pristine Antarctica and the Arctic - the views are spectacular and endless options. They have over 125 years of experience and are highly qualified to guide you on board and ashore. Taking you to some of the most remote parts of the world with its extensive selection of expedition cruises and custom-built ships, Hurtigruten offers a wide selection of expedition cruises and cruise ships. Explore glaciers by kayak, snowshoe alongside penguins, and camp under the stars on captivating expeditions. Take advantage of complimentary Wi-Fi on board and enjoy all-inclusive amenities!
Authentic Norwegian sea cruising is only possible with Hurtigruten cruises. Serving islands and coastal villages since 1893, they provide vital services to the community. It's the perfect cruise for those who want to experience the real. Norway. You will stop many times throughout the day as you meander along the scenic and unspoiled coastline. From the amazing fjords of Norway to the fabulous ice-filled bays of Antarctica, Hurtigruten offers a wide range of voyages to remote, beautiful, and dramatic coastlines.
Our Hurtigruten cruise deals will take you to some of the most desirable destinations on earth. They will allow you to experience spectacular natural beauty. A Hurtigruten Expeditions ship is designed to offer both relaxation and education. With this in mind, each ship provides comfortable accommodations, spacious public areas, and unique features. You can learn more about the region you are exploring at the onboard Science Centre, which is open throughout the day. It also provides privileged access to the scientific research carried out onboard in partnership with Happywhale, the Sea Leopard Project, and the Antarctic Site Inventory. The Science Centre is equipped with photography, literature, and activity stations.
During meals, you will find a variety of exquisite menus prepared by highly-skilled chefs to ensure an unforgettable dining experience. You can choose from regionally-inspired dishes and international favorites in the main dining room or à la carte restaurants.
Hurtigruten's onboard wellness center allows you to relax after a long day exploring. You'll feel refreshed and ready to continue your adventure the next day, whether relaxing in the rejuvenating hot tubs or working out in the well-equipped gym. As part of Hurtigruten Expeditions, sustainability and exploration are at the heart of its mission.
Among the destinations, Hurtigruten Expeditions offers are Antarctica, Alaska, the Northwest Passage, Greenland, Iceland, Svalbard, Norway, the British Isles, South America, the Caribbean, and more. The Hurtigruten Expedition fleet includes the world's first battery-hybrid cruise ship, all of which feature big adventures guided by expert Expedition Teams.
FAQs for Hurtigruten Expedition Cruises
Yes, absolutely Hurtigruten Expedition cruises are worth it from the package to cabins to onboard fun, dining experience, expeditions and much more.
In the restaurant's Aune & Fredheim, you'll get breakfast, lunch, and dinner along with beverages (house beer, wine, soda, and mineral water), tea and coffee for free, WiFi is included on board, and a reusable water bottle for use at water refill stations. The Expedition Team speaks English and organizes and guides activities on board and ashore. A variety of topics are covered in-depth by experts on the Expedition Team. The Citizen Science program allows guests to help with live scientific research in the Science Centre, which has a library and advanced biological and geological microscopes. During the trip, a professional onboard photographer provides tips & tricks for taking great images of landscapes and wildlife, hot tubs, panoramic saunas, outdoor and indoor gyms, and informal crew gatherings like daily recaps and preparations.
Each package level includes more than the next, with the highest level including the most. While Hurtigruten's price point suggests luxury, it is not for those seeking a luxury cruise.
Yes, you can see the northern lights on the Hurtigruten Expedition cruise. Join the Hurtigruten Expedition for its Norway itineraries for the chance to experience local culture and see the northern lights.
Yes, Hurtigruten Expedition cruise does offer the internet connection or WiFi onboard as a complimentary service.