Father's Day Cruise Sailings - 2024 Best Discounts & Offers
---
---
Subscribe Our Newsletter, Receive Cruise Deals by Email.
I agree to receive news and promotional material from this website and I understand that I can cancel at any time. Please refer to Our
Privacy Policy.
---
Which cruise line offers Father's Day cruise deals?
It's almost Father's Day (June 16). Let Dad know how much you care by taking him on a cruise vacation he'll never forget.
You can surprise Dad by including a special note that says, "Surprise! "when you take him to brunch or gather the family to open cards. There's a cruise coming up! The best staterooms, the best prices, and the best itinerary are available if you book early. For example, cruises on rivers and in Alaska often sell out a year or more in advance. No matter who accompanies Dad, whether you, your mom, or another travel companion, he'll need some company. Bringing the family together for a reunion is easy with a multigenerational cruise.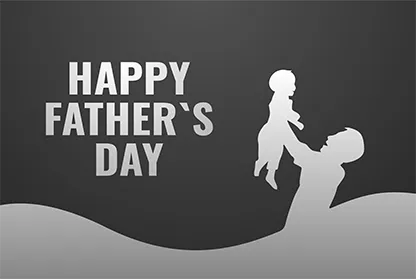 Oceania Cruise Line
Oceania may appeal to dad if he enjoys big-name chefs. Jacques Pépin, a megawatt French chef, oversees all culinary offerings aboard the cruise line's six ships. Experience his favorite steakhouse favorites like a 28-day dry-aged steak, grilled swordfish at the Polo Grill, and Italian recipes at Toscana, the Tuscan charmer. This year, there will be custom menus, culinary demonstrations, and food-and-wine excursions on Oceania's Jacques Pépin cruise from Amsterdam to Lisbon. Staterooms start at $5,599.
Seabourn Cruise Line
Seabourn's onboard restaurant, The Grill, was inspired by Michelin-starred chef Thomas Keller, another luxury cruise line. Using lamb medallions from Elysian Fields Farm, Dover sole meuniere, and old-school lobster thermidor, the restaurant pays homage to white-clothed chophouses of yesteryear. The Food Network has named Brian van Flandern "America's Top Mixologist" for his onboard cocktails. Click here to book.
Princess Cruise Line
With a fascinating selection of for-fee restaurants, Princess Cruises offers some of the best dinings at sea. This includes Italian cuisine at Sabatini's, raw fish den Kai Sushi, and the first-ever cruise ship restaurant by Curtis Stone.
Silversea Cruise Line
The Silversea fleet is a smaller, ultra-luxury line, so its food is among the best at sea. From Asia to Australia to Alaska, Silver Muse carries 596 guests. Among the dining options are The Grill, offering simple grilled fare alongside ocean views, and Kaiseki, a Japanese fine dining establishment serving sushi and sashimi over three courses. The Italian company is also launching a new S.A.L.T. (Sea and Land Taste) program, which offers cruisers unparalleled access to local chefs and restaurants at each port, along with culinary experiences on board. Silver Moon debuted the program in 2020. Book now.
Holland America Cruise Line
Seven chefs' "Culinary Council" oversees Holland America's dining options. The Nieuw Statendam, unveiled in December 2018, has something for everyone, whether you dine on your balcony or in the convivial main dining room. With quality to match its for-fee themed venues, Holland America's main dining rooms are renowned as some of the best at sea. A world-renowned barman, Dale DeGroff, created the cocktails and wine menus. A French brasserie menu elevated for an onboard setting takes the cake at Rudi's Sea de Mer.
MSC Cruise Line
MSC cruise ships offer an outstanding balance of basic, open-plan dining and specialty options. Enjoy the Yacht Club experience on the top floors, mimicking a private club atmosphere. It's always a pleasure to dine at the Yacht Club restaurant, even though several themed restaurants are on board—the best is Roy Yamaguchi's Pan Asian Market Kitchen. The spa's thermal suite is a bonus for Yacht Club members.
Carnival Cruise Line
A ship with some Guy Fieri action might appeal more to your dad, who likes diners, drive-ins, and dives. The celebrity chef at Guy Fieri's Pig & Anchor Smokehouse will prepare flame-kissed favorites like baby back ribs and dry-rubbed chicken right onboard on Carnival Horizon's 6-Day Western Caribbean Sailing excursion. Guy's Burger Joint is just a stone's throw away from the lido pool deck, so dad can grab a burger while relaxing by the pool. Pizzerias, pasta bars, and Mongolian wok joints are also on hand. Now is the time to book.
Celebrity Cruise Line
Make dad's day extra special by taking him on a memorable vacation. Join a Michelin-starred chef for delicious meals and fun games on board a fun-filled Father's Day cruise. Relax with him at The Spa, plan a family movie night on our rooftop deck, or enjoy a thrilling show at The Theatre. Swim with dolphins, snorkel in some of the world's most beautiful coral reefs, and hike in stunning national parks on adventurous shore excursions. Celebrity will provide you with a lifetime's worth of unforgettable memories throughout your journey. A Father's Day cruise can be an indulgent, relaxing getaway close to home or an exciting vacation abroad. Experience the last frontier of America on a memorable journey to Alaska. Sip tropical cocktails under a palm tree while enjoying serene days in the Caribbean. Travel to Italy, Greece, Spain, or the Baltic coast to experience the history and culture of Europe.