About Seabourn Cruise Line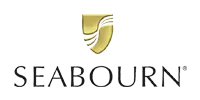 An ultra-luxury cruise line to enjoy your sophisticated and luxurious journey. It operates worldwide from a short seven night's trip to 100+ night trips welcoming 600 guests. This cruise line has 5 ships, namely Seabourn Odyssey, Seabourn Ovation, Seabourn Quest, Seabourn Sojourn, and Seabourn Encore. They provide luxury amenities through multiple dining options, stimulating onboard activities, casinos, pools, and many more things inside and outside their suites.
Its menu is crafted by the famous chef Thomas Keller and offers service on one crew per passenger basis. You can also experience the live music venues and nine-hole putting courses. Explore destinations like Alaska, the Caribbean, the Mediterranean, Australia, Asia, and the Antarctic. It allows its visitors for onboard dining and drinks, alcoholic and nonalcoholic, including in the cruise fare. In addition, fitness classes and other onboard complimentary activities are there. This cruise is famous for multigenerational cruising.
Why Should You Go On Seabourn?
Seabourn offers you travel with other well-heeled and experienced travelers and other couples and groups. They will enjoy a glass of champagne and a caviar lifestyle. The fleets also give you a unique and comfortable country club vibe and services.
Seabourn Cruise Ships
1. Seabourn Encore
2. Seabourn Odyssey
3. Seabourn Ovation
4. Seabourn Quest
5. Seabourn Sojourn
6. Seabourn Venture
Seabourn Cruise Destinations
1. Transatlantic
2. The British Isles & Western Europe
3. USA
4. Alaska
5. Asia
6. Caribbean
7. Southern Caribbean
8. Europe
9. Indian Ocean
10. Panama Canal & Central America
11. South America
12. Around the World
13. Australia & New Zealand
14. Canada & New England
15. Baltic Sea
16. South Pacific
17. Mediterranean
18. Pacific Coastal
Seabourn Cruise Ports of Call
1. St. Kitts (Port Zante)
2. Barcelona
3. Palma de Mallorca (Majorca)
4. Venice
5. Rome (Civitavecchia)
6. Lisbon
7. Athens
8. Istanbul
9. Rhodes
10. Santorini
11. Kusadasi
12. Malta (Valletta)
13. Sete
14. Monaco (Monte Carlo)
15. Mykonos
16. Haifa
17. Bodrum
18. Patmos
19. Skiathos
20. Cesme
Seabourn Cruise Ship Destinations
1. Seabourn Ovation Cruises to Australia & New Zealand
2. Seabourn Odyssey Cruises to the Caribbean
3. Seabourn Quest Cruises to the Panama Canal & Central America
4. Seabourn Ovation Cruises to Europe
5. Seabourn Venture Cruises to the USA
6. Seabourn Ovation Cruises to the South Pacific
7. Seabourn Quest Cruises to Europe
8. Seabourn Quest Cruises to South America
9. Seabourn Odyssey Cruises to Alaska
10. Seabourn Venture Cruises to South America
11. Seabourn Venture Cruises to Europe
12. Seabourn Encore Cruises to Europe
13. Seabourn Quest Cruises to Transatlantic
14. Seabourn Sojourn Cruises to the Baltic Sea
15. Seabourn Odyssey Cruises to the Southern Caribbean
16. Seabourn Ovation Cruises to Asia
17. Seabourn Venture Cruises to the British Isles & Western Europe
18. Seabourn Venture Cruises to Transatlantic
19. Seabourn Quest Cruises to Canada & New England
20. Seabourn Ovation Cruises to Transatlantic
Seabourn Cruise Ship Departure Ports
1. Seabourn Odyssey Cruises from Florida
2. Seabourn Ovation Cruises from Barcelona
3. Seabourn Encore Cruises from Laviron
4. Seabourn Encore Cruises from Rome
5. Seabourn Encore Cruises from Malta (Valletta)
6. Seabourn Odyssey Cruises from St. Maarten
7. Seabourn Ovation Cruises from Piraeus
8. Seabourn Venture Cruises from Tromso
9. Seabourn Encore Cruises from Civitavecchia
10. Seabourn Quest Cruises from Dover
11. Seabourn Venture Cruises from Rio de Janeiro
12. Seabourn Sojourn Cruises from Laviron
13. Seabourn Quest Cruises from Montreal
14. Seabourn Ovation Cruises from Singapore
15. Seabourn Venture Cruises from Manaus
16. Seabourn Ovation Cruises from Laviron
17. Seabourn Sojourn Cruises from Piraeus
18. Seabourn Quest Cruises from New York
19. Seabourn Ovation Cruises from Istanbul
20. Seabourn Ovation Cruises from Lisbon
Seabourn Cruise Departure Ports
1. Amsterdam
2. Aruba
3. Piraeus
4. Auckland
5. Bali
6. Barbados
7. Barcelona
8. Buenos Aires
9. Callao
10. Copacabana Beach
11. Copenhagen
12. Dubai
13. Haifa
14. Hong Kong
15. Istanbul
16. Juneau
17. Las Palmas
18. Lisbon
19. Dover
20. Los Angeles
21. Malta (Valletta)
22. Manaus
23. Miami
24. Monaco
25. Montreal
26. Manhattan
27. Reykjavik
28. Rio de Janeiro
29. Rome
30. Rotterdam
31. Singapore
32. St. Maarten
33. Stockholm
34. Sydney
35. Tromso
36. Vancouver
37. Venice
38. Civitavecchia
39. New York
40. London
41. Lima
42. Monte Carlo
43. Tanah Ampo
44. Laviron
45. Florida
46. East Coast
47. West Coast
48. California
Seabourn Voyage Duration
0 – 7 Days
8 – 14 Days
15 – 25 Days
26 or More Days
Seabourn Ranking
The ranking of the Seabourn is based on user reviews, expert suggestions, and ratings.
1. It stands on #2 for the best cruise line for Luxury
2. It stands on #2 for the best cruise line for Couples
3. It stands on #3 for the best cruise line in the Caribbean
4. It stands on #1 for the best cruise line in the Mediterranean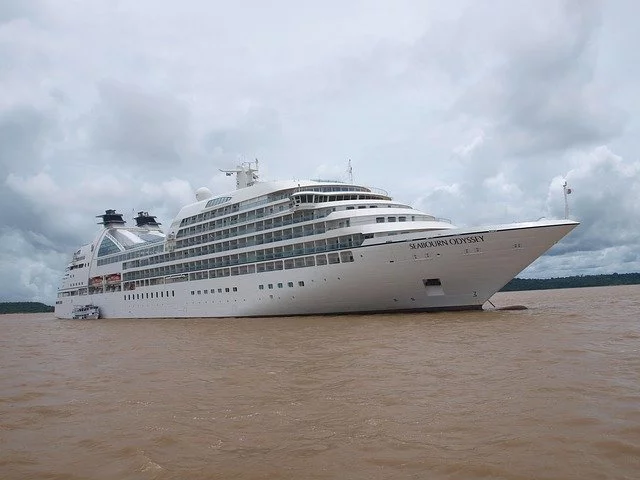 Different Types of Seabourn Cruising Style
Seabourn cruise line offers different cruising styles that include cruises for luxury, family-friendly, disabled, senior citizen, romantic & honeymoon destination, fitness & health, solo, and gourmet food.
Seabourn Types of Cabin/Staterooms
Ocean View Suite offers amenities such as a dining table, living area, large picture window, walk-in closet, a TV with pre-loaded music and movies. There is also a full-stocked bar and refrigerator, personal writing desk, and many more amenities.
Veranda Suite railings are all made of glass from floor to teak rail, while on some, there is metal and partly glass from floor to ceilings.
Penthouse Suite has a comfortable living area, a more extensive and special-needs accessible tub, and a roll-in shower. Moreover, a fully-stocked bar and refrigerator, writing desk with personalized stationery are also there in the room.
Penthouse Spa Suite guests get a gratis full-day entree to The Spa at Seabourn serene area, in-suite spa amenities, and spa concierge service. Note: They don't elevator access.
Owner's Suite is in the Mid-Ship and has a sofa that can be convertible into a bed along with a bathtub but no forward-facing windows. This suite features forward-facing windows, dining for four, a separate bedroom. A guest will get complimentary internet/Wi-Fi service.
Signature Suites brings comforts to your living area with jaw-dropping oceanic views from the forward-facing windows, a whirlpool bathtub, and a guest bath with a dining area for up to 6 people.
Wintergarden Suite has large windows with a whirlpool bathtub, guest bath, dining for six, and more.
Seabourn Cabin Features
Ample Storage
Walk-In Closets
Exclusive Signature Scent
Binoculars
Complimentary Wines Or Spirits
Complimentary PressReader®
Seabourn Dining Options
The Restaurant's offer is exquisite, and the services are flawless. So, come here with whomever you like or come alone and make new friends.
The Colonnade lets you indulge in causal eating. It is an indoor/outdoor seating area for both breakfast and lunch. Even sometimes, guests can enjoy regionally-themed dinner.
The Classic American restaurant from the '50s and '60s has inspired The Grill by Thomas Keller. It is focused on the updated versions of iconic dishes.
Caviar in the Surf® serves chilled caviar and ice-cold champagne in water.
In-Suite Dining is an additional fee service that is offered 24* seven at sea in your suite. The dinner is served course-by-course in your suite or on your private veranda.
Ocean & Earth's chefs create an array of fresh, inventive dishes from the world, served in a tranquil setting under the open sky.
The Patio offers lunch on buffets, soups, salads, and freshly baked pizza. It also features a full menu in an alfresco setting.
Seabourn Activities That Are Included
Seabourn Square is a perfect socializing and newspaper reading area located aft of the square.
The Casino onboard of Seabourn offers some exciting games such as pool, blackjacks, and more.
The Club gets open during the afternoon for a high-tea and transforms into a dancing club in the evening. So don't forget to explore this socializing club along with some cocktails, live music, and great new friends.
Evening Under the Stars® is organized when whether supports because the entertainment is dependent on the stars.
Sky Bar is an open-air space to enjoy some refreshing tropical beverages and take a break from the afternoon sun.
Bow Lounge takes you one step closer to a perfect spot for spending some quality time watching marine life.
Constellation Lounge offers mind-blowing 270-degree views and some fantastic views of remote destinations around the world.
Expedition Lounge is a perfect place to relax and have a sip of their favorite cocktail or wine.
Card Room is an entertainment spot for all card lovers' onboard Seabourn cruises.
Observation Bar & Lounge offers panoramic views along with early morning coffee and late-night drinks.
Grand Salon is an entertainment spot that hosts different types of events during the day and evening time. It includes guest lectures, movies, live music, and cooking demonstrations.
The Shops at Seabourn offers branded clothes along with shield-emblazoned logo wear till reminders for your friends.
Seabourn Cruise Health and Fitness
The Spa at Seabourn has partnered with Dr. Weil, who is a visionary pioneer in integrative medicine. They offer different kinds of massages, fitness treatments, beauty treatments, and facials.
Gym and Fitness studio is open for all passengers on all Seabourn cruises. It has treadmills, the latest fitness equipment, weight machines, and floor-to-ceiling windows.
The swimming pool is surrounded by chaise lounges, shaded seats, a poolside café, and two large whirlpool spas.
Marina Day is specially designed for all water activities lovers. Everything starts from kayaks to paddleboards, waterskiing, and banana rides till donut rides, and beyond watersports.
The salon is an additional activity that treats your body, mind, and soul to one of the flair's reviving treatments, including steam rooms.
Seabourn Cruise Facilities
Apart from the enrichment facilities below, Seabourn cruises pride in providing expert guest lectures and in-deep conversations.
Arts Conversations: This enrichment activity highlights luminaries from music, dance, theater, arts, literature, travel writers, art historians, painters, and media experts.
Culinary Conversations: This activity is happening on selected sailing only. It includes chefs, winemakers, producers, critics, and other culinary experts.
Culture & Destination Conversations: Such enrichment programs embroil scholars and professors who are well-versed in such restraints in antiquity and topography. This activity happens on selected sailings only.
Current Affairs & History Conversations: It happens on selected sailings only and involves diplomats and experts discussing politics, relations, and economic affairs.
Science Conversations: Such conversations are organized for people who are into astronomy, nature, geologists, physicists, and researching for some unknown answers.
World Heritage Conversations: On selected sailing only, speakers with exceptional knowledge about World Heritage projects share more profound insights and behind-the-scenes information.
Other Details of Seabourn Cruise
Disabled Facilities: There is no restriction for the disabled person onboard Seabourn cruises. But yes, guests should furnish their standard-sized wheelchairs as the wheelchairs onboard are only for emergencies. Moreover, downloadable daily activities, news, and menus for guests with laptops and screen reader's programs.
Service Dogs: Yes, you're reading it right. Seabourn does allow service dogs, but those dogs should be specially trained. Also, they don't permit guests to bring pets, like companion/therapy animals and/or for emotional support. Also, while you take the service animal onboard, ensure that you take their vaccine card and other medical stuff with you.
Special Dietary Requirements: If you have any special dietary requirements, ensure that you inform the cruise line at the time of booking or at least 90 days before sailing. Moreover, guests with life-threatening food allergies should provide detailed information to the Guest Accessibility Department by completing a Special Requirements Information form (SRI).
Smoking and E-Cigarette: There are specific points and areas for smoking onboard, so it's good to avoid the public rooms and suites. Smoking of water pipes, glass pipes, or other smoking devices is not allowed on board. In addition, guests are requested to avoid smoking on open decks during fuel bunkering operations in port.
Age Restrictions: It is advised to take age proof or IDs of your kids so that you can provide them whenever they ask. To drink alcohol, the guest must be 21 years old and for gambling 18 years.
Dress Code: Guests are advised to pack some layered clothing for cruising in almost any climate. Guests can wear casuals, resort-style outfits during the day, including jeans and shorts in all lounges and dining venues. After 6:00 pm, clothing for all venues onboard will be resort casual, elegantly casual, and formal optional. Moreover, swimsuits, brief shorts, cover-ups, and exercise wear should be reserved for the poolside and should not be wear in dining rooms. It can only be worn in the spas and sports facilities.
Frequently Asked Questions about Princess Cruises
1. How much are Seabourn cruises?
It offers a sophisticated and luxurious journey like no other, with an unsurpassed sense of style, elegance, and grace. In terms of price per person, per night, Seabourn's cheapest cruise starts at $328 per person. This is the price for an oceanview suite on the Odyssey during a 7-night Caribbean cruise.
2. Is laundry free on Seabourn?
A self-service laundry facility is also available at Seabourn. It costs $50 to wash and press a bag of laundry for a passenger. The cost of washing and pressing one shirt is $5.75 to $6.50, the cost of dry cleaning is $5.75, and the cost of pressing is $4.50. There is a complimentary self-service laundry with detergent included.
3. Are there formal nights on Seabourn?
In addition to formal evenings on longer cruises, formal attire can range from suits and cocktail dresses to formal evening gowns. No problem if you don't feel like packing anything formal - not all dining venues require formal attire! The following guidelines are followed for Formal evenings: Cruises up to 13 days: One Formal evening. There will be two formal evenings on cruises lasting between 14 and 20 days. Three formal evenings are required on cruises lasting more than 21 days.