SAILINGS FOR Gay and Lesbian Cruises - 2023 Special Offers & Savings
---
---
Subscribe Our Newsletter, Receive Cruise Deals by Email.
I agree to receive news and promotional material from this website and I understand that I can cancel at any time. Please refer to Our
Privacy Policy.
---
Discover the ultimate adventure and celebration of love with our exclusive Gay and Lesbian Cruise Deals for 2023. Embark on a journey that combines luxury, entertainment, and a vibrant LGBTQ+ community in one unforgettable experience. Our Gay and Lesbian cruises offer a safe and inclusive environment where you can be authentic, surrounded by like-minded individuals who share your joy and pride.
Delight in exquisite accommodations, delectable cuisine, and world-class entertainment tailored to celebrate diversity. From exciting shore excursions to themed parties and events, every moment is designed to create memories that will last a lifetime. Embrace the freedom to be yourself and join us on a remarkable voyage of love, acceptance, and pure exhilaration.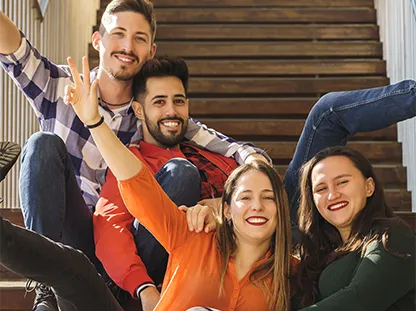 Our Selection of Gay and Lesbian Cruises
Set sail with pride! Unveiling our unique selection of Gay and Lesbian Cruise deals for you! Here are some fantastic cruise lines offering you the best vacation and adventure.
1. Virgin Voyages
Virgin Voyages, a cruise industry newcomer, upholds the Virgin brand's long-standing tradition of celebrating the LGBTQ community. With a strictly adults-only policy, this cruise line aims to provide a one-of-a-kind experience, boasting onboard tattoo parlors, captivating live entertainment, and an array of dining options that will tantalize the taste buds of food enthusiasts. It has garnered high praise from previous LGBTQ cruisers for its commitment to inclusivity, exemplified by features such as gender-neutral bathrooms, resident drag queen shows, and a diverse staff.
While Virgin Voyages offers specialized gay-specific sailings in partnership with travel companies like Atlantis Events, its mainstream itineraries consistently maintain a welcoming and inclusive atmosphere that attracts LGBTQ cruisers throughout the year. Moreover, the cruise line commemorates Pride Month annually by hosting various events, including deck parties and engaging social media campaigns.
2. Norwegian Cruise Line
The Broadway Cruise, organized by R Family Vacations, presents an extraordinary opportunity to combine the enchantment of Broadway with a gay cruise aboard the magnificent Norwegian Gem. Setting sail from New York City to Bermuda, this cruise offers a mesmerizing showcase of grand yet intimate shows and cabarets that will leave you in awe. With R Family Vacations at the helm, you can expect nothing less than top-tier entertainment, ensuring a gay-friendly and culturally vibrant experience at sea.
In collaboration with Norwegian Cruise Line, Atlas Events presents a remarkable week-long cruise departing from Port Canaveral and journeying to breathtaking destinations like Costa Maya, Grand Cayman, Cozumel, and the Bahamas. Before embarking on this cruise, it is advisable to review the itinerary, as there will be numerous exciting theme nights onboard where everyone will be dressed in their finest costumes. Prepare for a remarkable adventure where the magic of Broadway and the thrill of a gay-friendly cruise come together to create unforgettable memories.
3. Celebrity Cruise Line
Celebrity Cruises sets the stage for an exceptional vacation experience for gay travelers, offering a range of features catering to their needs. From extravagant annual Pride parties to daily LGBTQ programming throughout the year, this mainstream cruise line has garnered numerous awards for its commitment to inclusivity. Recognized by the Cruise Awards and Travvy Awards as the best cruise line for LGBTQ+ passengers, Celebrity Cruises continues to shine in this regard.
For LGBTQ cruisers, the journey begins on a high note, with a particular welcome party on the first night of the voyage, providing an opportunity to connect with other queer travelers on board. As the voyage progresses, there are additional social events tailored for gay cruisers, offering a chance to mingle and celebrate together. Celebrity Cruises made history in 2018 by becoming the first cruise line to perform a legal same-sex marriage at sea, and it continues to offer this service on its ships.
Past cruisers have praised Celebrity Cruises for its warm and welcoming atmosphere, delectable cuisine, and ample spaces for socializing with fellow LGBTQ passengers or other companions throughout the ship. With a focus on creating a memorable and inclusive experience, Celebrity Cruises proves to be an excellent choice for gay travelers seeking a fantastic vacation at sea.
4. Azamara Cruise Line
Azamara, with its four ships - Azamara Journey, Azamara Quest, Azamara Pursuit, and Azamara Onward - offers a captivating experience for travelers seeking a more intimate cruise setting, accommodating around 700 guests on each vessel. The line's notable feature is its "Destination Immersion" program, which allows for more extended port stays, giving passengers ample time to immerse themselves in and explore the destinations they visit entirely. Azamara has garnered praise for its commitment to inclusivity and is known to welcome LGBTQ travelers warmly.
One of Azamara's notable initiatives is hosting parties where the ship's mast proudly displays the Pride flag in welcoming ports like Amsterdam, creating a celebratory atmosphere. The line has proactively marketed to LGBTQ travelers and often sees its ships booked for gay and lesbian group travel, reflecting its popularity within the community.
Azamara is highly regarded for its inclusive amenities, including select alcoholic and non-alcoholic beverages, gratuities, and self-service laundry, further enhancing the cruising experience. With its intimate ships and emphasis on immersive destinations, Azamara provides a welcoming and enjoyable experience for LGBTQ travelers and all guests seeking a unique and enriching cruise adventure.
5. Royal Caribbean International
Royal Caribbean has earned recognition and accolades for its LGBT-friendly cruises. In 2016, it became the first cruise brand to be Gay Travel Approved by GayTravel.com, a significant resource for the LGBT community. This distinction was bestowed upon Royal Caribbean due to its unwavering commitment to diversity and inclusion across all its ships.
Royal Caribbean also hosts various events to unite LGBT individuals, including meet and greet events, regular LGBT cruise events onboard, and symbolic same-sex marriage ceremonies at sea or select ports of call. While the cruise line may not actively promote LGBTQ-themed sailings, its ships are often chartered by companies that organize LGBTQ-themed charters, offering community-specific experiences. Royal Caribbean demonstrates its ongoing commitment to inclusivity and support for the LGBT+ community, creating a welcoming environment for all guests and crew members.
6. Viking River cruises
Viking River Cruises is renowned for delivering a personalized and intimate cruise experience that takes passengers on extraordinary journeys to historic towns and cities worldwide. As a leading cruise line in the river cruise industry, Viking ensures top-tier amenities, including impressive outdoor dining options and private balconies, allowing guests to savor their surroundings. The cruise line also prides itself on offering exceptional shore excursions, providing enriching experiences at each destination.
Passengers have consistently reported a warm and welcoming atmosphere on Viking River cruises, with ample opportunities to forge new friendships. The cruise line actively collaborates with LGBT agencies, facilitating fantastic group bookings and full charters that contribute to creating one of the finest gay cruises available. This commitment to partnering with LGBT agencies demonstrates Viking's dedication to inclusivity and providing an exceptional guest experience.
With its combination of personalized service, captivating itineraries, and partnerships with LGBT agencies, Viking River Cruises offers a beautiful river cruise option for gay travelers and all those seeking a truly immersive and unforgettable journey.
7. Holland America Line
Holland America Line is highly regarded for offering a classic cruise experience with contemporary touches, ensuring a delightful voyage for all guests, regardless of sexual orientation. The cruise line is known for its inclusive and welcoming atmosphere, providing top-quality services to create an enjoyable experience for everyone.
Holland America Line actively supports various LGBTQ+ organizations and frequently collaborates with them to arrange exceptional lesbian and gay cruises. These specialized cruises, such as Caribbean cruises, offer unique and memorable experiences for the LGBTQ+ community. Holland America Line's commitment to inclusivity and its partnership with LGBTQ+ organizations makes it an exceptional choice for gay travelers and those seeking a classic yet contemporary cruise experience.
Departing from Fort Lauderdale, this remarkable cruise explores stunning destinations such as Puerto Rico, Grand Turk, Half Moon Cay, and St. Thomas. With a blend of beautiful locations and the supportive environment created by Holland America Line, this cruise promises an unforgettable experience for all participants.
FAQs related to Gay and Lesbian Cruise Deals
Our gay and lesbian cruise deals in 2023 include exciting destinations such as the Mediterranean, Caribbean, and Alaska, offering a diverse range of itineraries to explore and enjoy.
Choose our gay and lesbian cruise deals for an unforgettable vacation in 2023 because our cruise offers a unique opportunity to explore breathtaking destinations while celebrating your identity and forming new friendships within the LGBTQ+ community. With top-notch amenities, exciting onboard activities, and a focus on inclusivity, our cruise promises to deliver an unforgettable experience that combines relaxation, adventure, and a sense of belonging.
Gay and lesbian cruises are perfect for LGBTQ+ travelers as they provide a safe and affirming space to celebrate their identities, form new connections, and enjoy community while exploring the world.
Take advantage of special offers and incentives on our gay and lesbian cruise deals adventure, including discounted fares, onboard credits, and exclusive perks designed to enhance your vacation experience.
A gay and lesbian cruise offers a unique opportunity to celebrate love and community while sailing to breathtaking destinations. You can choose such cruises for a joyous journey filled with camaraderie, shared experiences, and a sense of belonging.
Renowned cruise lines like Royal Caribbean, Virgin Voyages, Celebrity Cruises, and Holland America Line provide exceptional experiences and amenities for gay and lesbian travelers, ensuring a memorable and inclusive cruise experience.
Absolutely! Gay and lesbian cruises are open to all LGBTQ+ individuals, including couples, families, and solo travelers. Everyone is welcome to join and enjoy the inclusive atmosphere and exciting adventures.
On a gay and lesbian cruise, you can expect many onboard activities and entertainment tailored to LGBTQ+ travelers. Enjoy vibrant parties, dazzling shows, LGBTQ+-themed events, and opportunities to socialize and connect with fellow passengers in a supportive and inclusive setting.