Cruise Sailings with Shore Excursion Offers for 2023
---
---
Subscribe Our Newsletter, Receive Cruise Deals by Email.
I agree to receive news and promotional material from this website and I understand that I can cancel at any time. Please refer to Our
Privacy Policy.
---
You've come to the right place to book incredible cruise vacations. CruiseBooking.com is your ultimate cruise vacation resource. Explore fascinating destinations ashore during your cruise with CruiseBooking.com. Our exclusive Shore Excursion Credit program allows you to immerse yourself deeper in each ports of call and enhance your journey. With our enticing Shore Excursion Credits, you can explore the world's treasures, create lifelong memories, and make the most of your cruise vacation.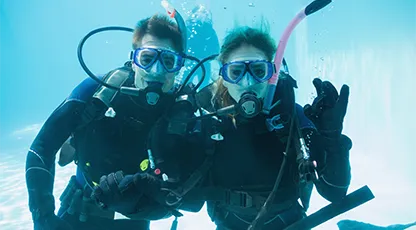 What are Shore Excursion Credits?
Shore Excursion Credits are an exclusive offer from cruise lines to our valued guests. Credits are offered to thank you for booking cruises. As a guest, you can enjoy unforgettable shore excursions at each destination when you use Shore Excursion Credits.
How do Shore Excursion Credits Work?
With CruiseBooking.com, you can take advantage of our Shore Excursion Credit program. Your cruise package and stateroom category determine the amount of credits you receive. The best cruise line offers shore excursions a great range for which these credits can be redeemed. Experiencing more will earn you more Shore Excursion Credits!
Why Choose Shore Excursion Credits?
Freedom of Choice: With Shore Excursion Credits, you can tailor your onshore adventures to match your interests and preferences. From cultural experiences to exhilarating activities, the choice is yours.
Enhanced Value: Our Shore Excursion Credits add extra value to your cruise package, making your vacation even more rewarding and exciting.
Personalized Assistance: Our experienced travel experts are dedicated to assisting you in selecting the perfect excursions for each port of call. We curate options to ensure you get the most out of your cruise experience.
Unforgettable Memories: Exploring new cruise destinations with carefully curated excursions allows you to make lifelong memories and forge connections with diverse cultures.
How to Redeem Shore Excursion Credits:
Choose Your Cruise: Browse our extensive selection of cruise packages and look for the ones that include Shore Excursion Credits. Select your dream cruise and book with confidence.
Earn Your Credits: After booking your qualifying cruise through CruiseBooking.com, you will receive confirmation of your earned Shore Excursion Credits based on your package and stateroom category.
Browse Shore Excursions: Contact our travel experts or use the cruise line app to explore the available shore excursions for your cruise itinerary. Find the experiences that speak to your sense of adventure.
Apply Your Credits: For best availability, pre-book your excursions, and your credits will be automatically applied to your reservation.
Book Now and Unlock Your Shore Excursion Credits!
Don't miss out on this exclusive opportunity to elevate your cruise experience with our Shore Excursion Credits. Embrace the world's wonders, immerse yourself in diverse cultures, and create cherished memories at every port of call. Contact our cruise specialists or book through our website to find your perfect cruise with Shore Excursion Credits included!
FAQs for Shore Excursions Credit
When you book a qualifying CruiseBooking.com cruise package, you'll be able to qualify for Shore Excursion Credits. According to your cruise package and stateroom category, the amount of credits you receive will vary.
Only cruises included in our Shore Excursion Credit program can be redeemed with Shore Excursion Credits. To find cruises eligible for shore excursions, look for the label "Shore Excursion Credit Included".
You can usually apply Shore Excursion Credits to book prior to sailing or after embarking and boarding the ship during your cruise.
Promotions and offers may vary in the validity of Shore Excursion Credits. You should review your Shore Excursion Credits' terms and conditions to see when they expire. However, typically the credits must be used during your cruise and can not be transferred.