About Cunard Cruises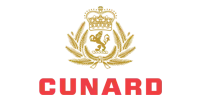 Cunard Line is one of the world's oldest cruise lines and has been creating elegant and exciting cruise trips for decades. The ships are designed to be spacious and offer a sophisticated luxury cruising experience. While it has one of the youngest fleets in the cruise industry, nothing is left to chance. Cunard Line offers unique shore excursions, numerous onboard activities, and a friendly ambiance to have a memorable cruise.
The ships take pride in their fresh seafood dishes and you will enjoy the succulent, mouth-watering dishes presented artistically at each meal. If that was not enough, you can have champagne for breakfast. You will be spoiled for choices by their extensive wine list.
Cunard World Cruise 2023 offers unique itineraries for travelers and believes in providing guests with a traditional cruise experience. You can enjoy live performances by artists to keep you enthralled or learn something new in the workshops that the ships host regularly during the voyage. There is something for everyone when they choose to sail aboard a Cunard Cruise Line ship.
FAQs for Cunard Cruises
There will be no automatic charge to the on-board account for passengers who travel on Cunard. It is up to the passengers to tip cabin and restaurant stewards. It is not necessary to tip, but Cunard gratuities are appreciated. For example, Britannia Staterooms, gratuities are $11.50 per person, per night, and on Grill Suites, they are $13.50 per person, per night. Regardless of age, the charge is the same for adults and children.
A passenger may not bring liquor onboard at the time of embarkation but there is a limit of one bottle of wine or Champagne per passenger. Bottles consumed in restaurants and bars are subject to a corkage fee of $20 per bottle.
Most ports of call are open to guests regardless of their vaccination status. To go ashore, guests are currently required to book a shore Cunard excursion. It is highly recommended you purchase Cunard shore experiences before travel. However, given the varying restrictions in each destination, as well as the fact that some destinations may only allow cruise line arranged activities ashore. Therefore, you will always have the option of experiencing each destination.