Rooftop Lounge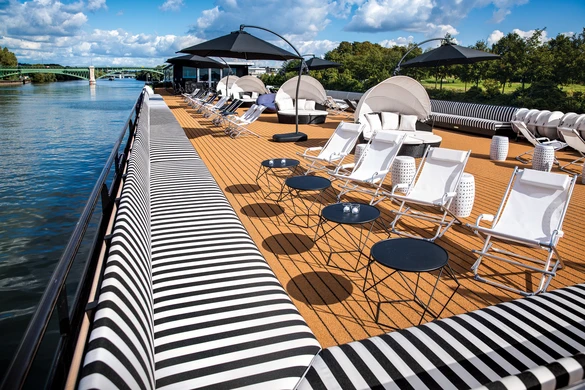 Grab a drink and meet us on the top deck for the best views in the house. The Rooftop Lounge is an open-air meeting place with plenty of places to visit and chat with new friends. Grab your mat in the morning and join us for a rooftop class.
U Lounge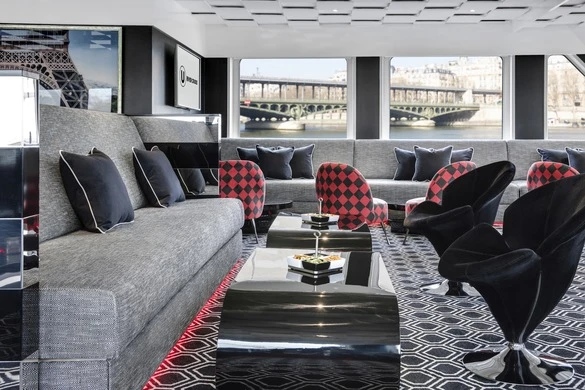 Think of the U Lounge as the ship's main hub. Join the group before departing for the day, or stop by the well-stocked bar for an after dinner drink. You can also take a mix of science, painting and wine classes here during your cruise.
Dance Parties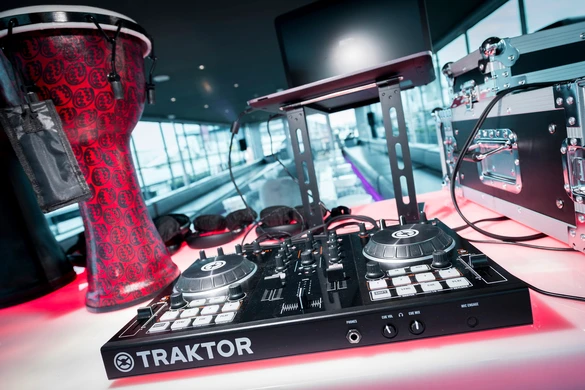 See how the U Lounge and Ice Bar are transformed into evening nightclubs with local DJ hosts, theme nights and even quiet discos.
Mugs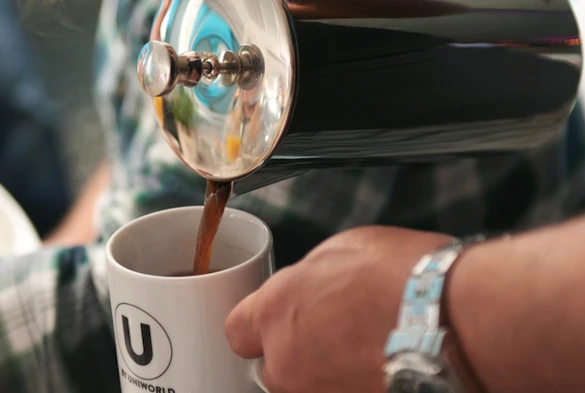 Refuel with specialty coffees and teas at the 24-hour Mugs Coffee Bar.
Ice Bar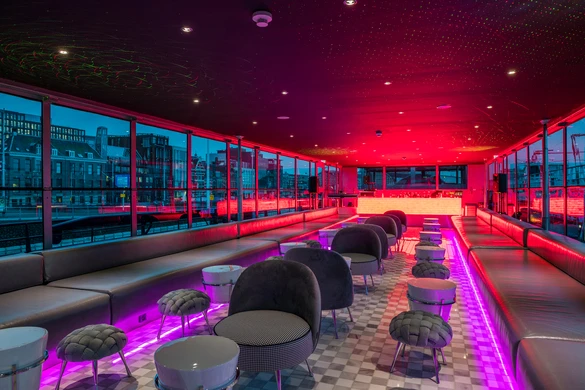 This might be one of the coolest bars you've ever seen. The walls are on hydraulics so we can lower the whole room to fit under low bridges as we sail. Head up to the Ice Bar for some fun. Think signature U cocktails, craft beers and international DJs.Â