Guest Lectures & Port Talks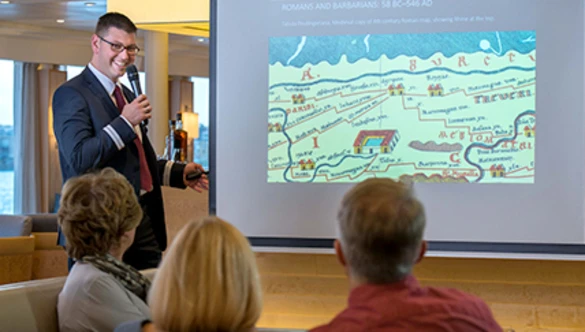 Enhance your shore experience with an onboard lecture program designed to highlight the destination's art, architecture, music, geopolitics, nature and more. Plus, get an overview of the next day's ports of call through informative multimedia presentations covering highlights of the destination's history and culture, as well as must-see attractions.
Destination Performances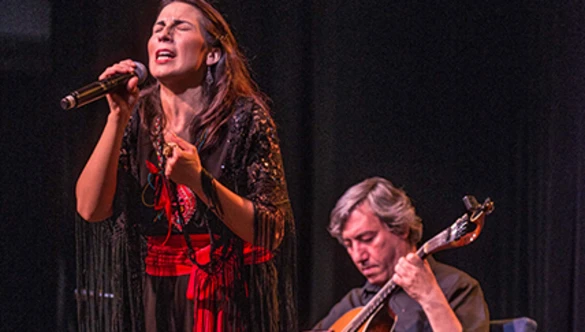 Each Viking Route includes one or more destination performances representing the region's most iconic cultural performing arts forms. Vienna Opera, a centuries-old storytelling art form. Or the singer of the world-famous Mariinsky Theater in St. Petersburg.
Craft & Cooking Demonstrations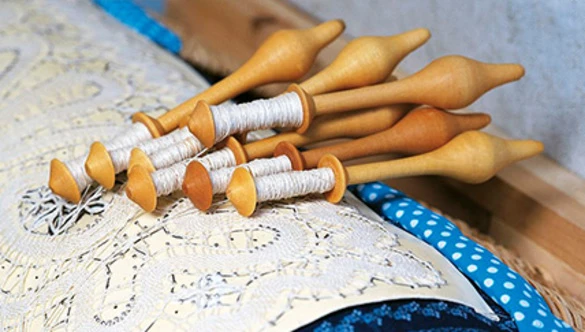 Local artisans demonstrate the destination's time-honored craft traditions, including glass blowing, lace making, and clog making. Our cooking demonstrations will showcase recipes for regional delicacies and drinks, such as Austrian Apple He strudel, Rüdesheim coffee and more.
Classical & Regional Musicians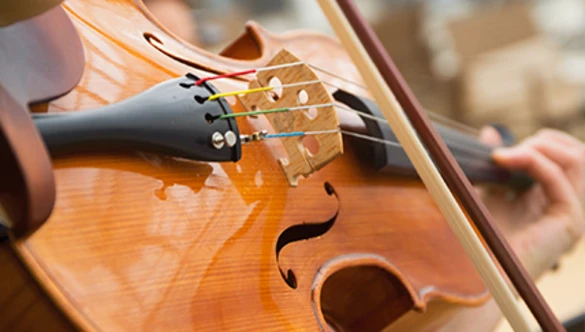 We invite a range of talented musicians, from local ensembles to acclaimed choirs, to perform well-known and lesser-known tunes. We hope that you will be enchanted by their playing and enjoy the benefits of classical music. Classical music will lift your spirits, soothe your soul, and enrich your inflight experience.
Destination Insights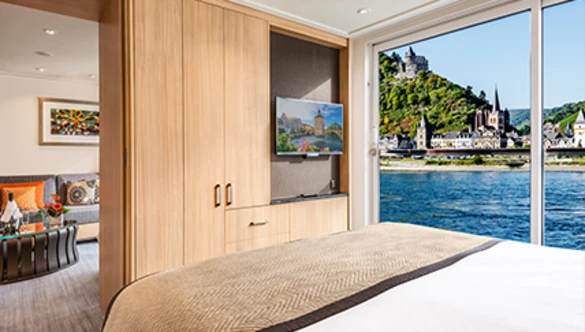 Join us for a special series of short films shown on our inflight TVs designed to teach you about famous destinations and lesser-known gems. This series provides insight and information to deepen our understanding and enjoyment of what lies ahead, inspiring us to engage with our travel destinations in ways we otherwise could not.
Viking Curated Library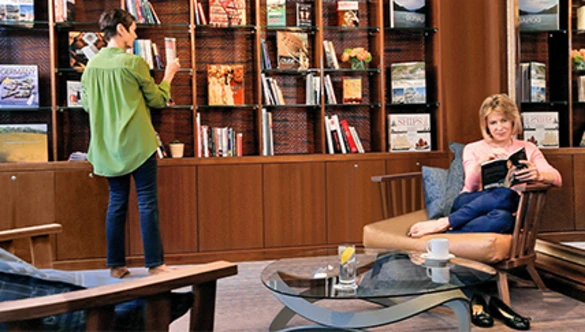 The onboard library is curated by Haywood Hill, an independent London bookstore and Royal Warrant holder. From art to history to purposeful reading, each book is carefully selected to enhance your experience both on board and at your destination.
Onshore Experiences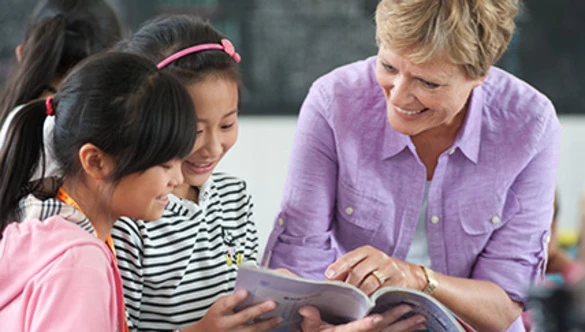 An included excursion in every port, plus The Viking Way® of exploration.
Local Life
Viking provides fascinating insights into Local Life during excursions that reveal the rhythms of daily living in your destination. Visit a Russian home in the quaint town of Uglich. Taste your way through a culinary tour of Budapest. Meet some winsome children at a Viking-sponsored elementary school in China. This is the ideal way to experience a place like a local.
Working World
Witness the inner workings of a historic Kinderdijk windmill. Tour the impressive wine cellars of a Wachau Valley winery. Learn the intricate art of truffle hunting from a local Périgord farmer and his hound. Glimpsing the world at work helps you tap into its passions and see its people anew.
Privileged Access
We have arranged exclusive entry for Viking guests to cultural treasures all around the world. Visit seldom-seen collections with before- and after-hours access to world-class museums; be a special guest at private homes and palaces not open to just anyone; or attend cultural performances of folklore, ballet and opera to get an insider's view during these private tours.