The Observation Lounge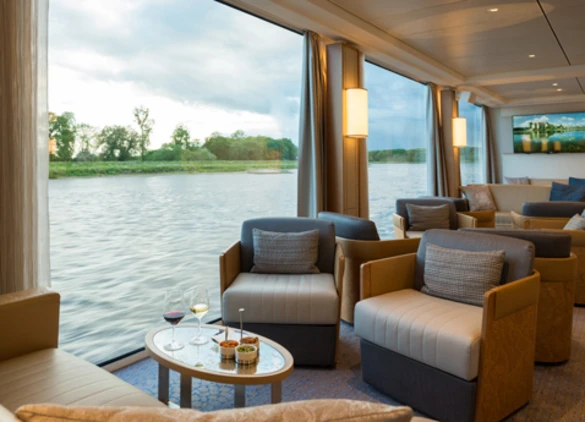 The Observation Lounge, located forward on the upper deck, is the perfect place to meet friends before or after dinner. Its picture windows surround a large seating area with a bar area with chairs, small tables and bar stools. There is his 24 hour tea and coffee station with fruit basket. The lounge has a projector and screen mounted in the ceiling so the slides are shown, and there is a stereo and a dance floor. The observation lounge doubles as an onboard library.
The Library
The observation lounge doubles as the ship's library. The ship's library has about 80 books in various languages, but mostly written in English, as well as some games such as chess, backgammon, and cards.
Aquavit Terrace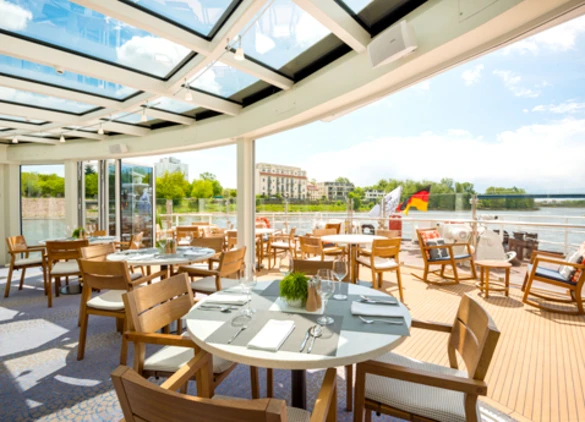 Revolutionary in concept and design, this innovative outdoor seating area at the bow of the ship is perfect for having a casual meal al fresco, meeting friends for drinks or reading a book, all while enjoying breathtaking views and basking in the fresh air.