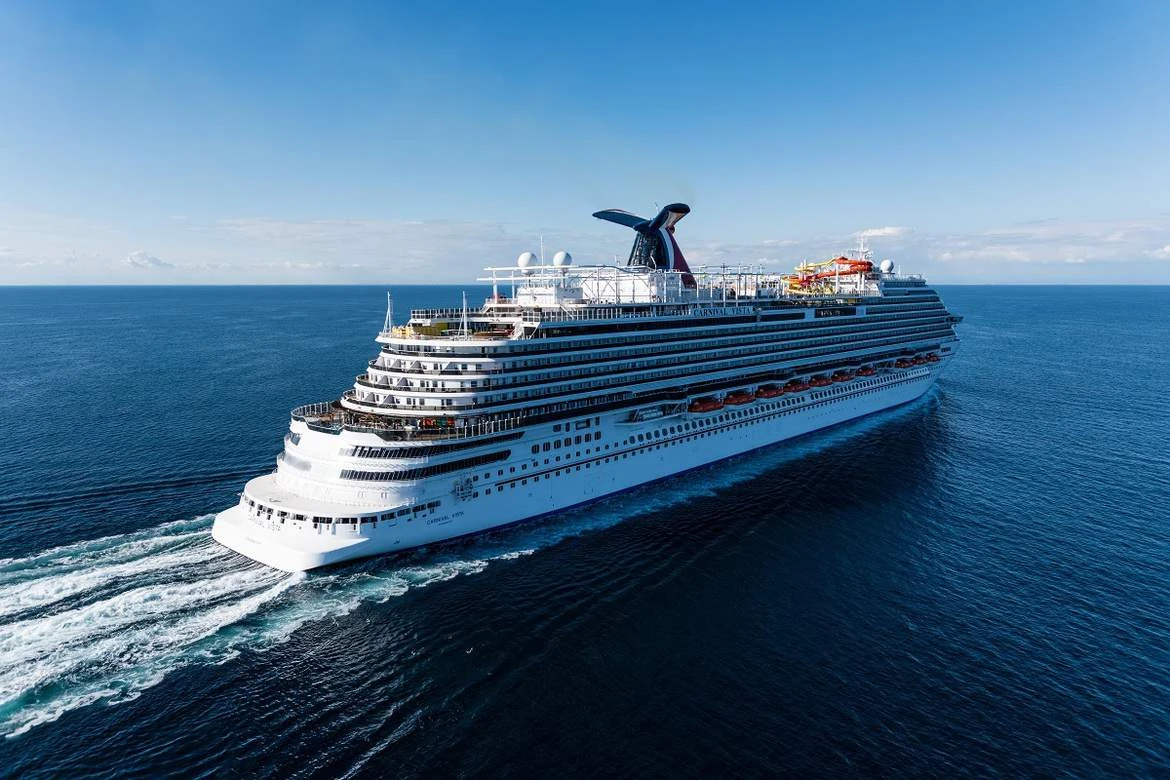 Useful to know
Useful Things to Know About Carnival Horizon
Explore Useful Things to Know About Carnival Horizon
Packing Tips
On cruises of 3-5 days, limit luggage to one bag per person. On cruises of 6 days or longer, limit luggage to two bags per person.
Each checked bag and carry-on bag should not weigh more than 50 pounds.
Bags must not exceed 16 inches high and 24 inches wide when lying flat.
All luggage should be unlocked for security screening purposes.
Important documents, valuables, medications, and items requiring special handling should be carried on personally.
Personal toiletries should be brought in travel-size or standard containers.
What Not to Pack
Prohibited items include weapons, candles, irons, alcohol, and other dangerous goods.
Carnival conducts security safety scanning, and prohibited items will be removed and disposed of with no compensation.
Dress Code - Daytime Attire
Casual attire is recommended for daytime activities.
Suggested clothing includes shorts, capris, tee shirts, polo shirts, blouses, summer dresses, light-weight sweaters or jackets, workout gear, and bathing suits with cover-ups.
For cooler weather, layering clothing and scarves are recommended.
Closed-toe shoes are required for select activities and shore excursions.
Dress Code - Evening Attire
"Cruise Casual" Dress Code: Men can wear sports slacks, khakis, jeans, long dress shorts, and collared polo shirts. Women can wear summer dresses, casual skirts, pants, capris, dress shorts, jeans, blouses, and tops. Certain items are not permitted, such as cut-off jeans, sleeveless shirts for men, gym or basketball shorts, baseball hats, flip-flops, and bathing suit attire.
"Cruise Elegant" Dress Code (formal evenings): Men can wear dress slacks, dress shirts, sport coats, suits and ties, or tuxedos. Women can wear cocktail dresses, pantsuits, elegant skirts, blouses, or evening gowns. Jeans, men's sleeveless shirts, shorts, tee-shirts, sportswear, baseball hats, flip-flops, and bathing suit attire are not permitted.
The Steakhouse dress code follows the dress code specified for the main dining room(s).
Holidays/Events, Carnival Journeys
Special outfits may be brought for themed events such as the "Ugly Sweater Contest" in December or "Frightfully Fun" Halloween cruises.
Carnival Journeys cruises may feature Throwback Sea Day or '80s Rock-N-Glow Deck Party, allowing guests to dress in appropriate outfits for these events.
Please Note:
Guests are expected to wear clothing and accessories that are respectful to fellow guests.
Clothing should not contain offensive messages, nudity, profanity, sexual innuendo/suggestions, or promote negative ethnic or racial commentary, hatred, or violence.
Wi-Fi
Carnival ships provide satellite internet access through the bow-to-stern ship-wide Wi-Fi network.
Three types of Wi-Fi plans are available:
1. Social Wi-Fi Plan: Access to popular social websites and applications, but not video and music streaming services or certain messaging and calling apps.
2. Value Wi-Fi Plan: Access to social websites, email, news, entertainment (excluding streaming), sports, weather, banking, and finance, but not Skype, video and music streaming, or certain calling services.
3. Premium Wi-Fi Plan: Access to all sites in the Social and Value Plans at the fastest connection, with support for Zoom, Skype, and Team video calling (where coverage allows), but not video and music streaming services.
Pricing varies based on cruise-long plans and is subject to change without notice.
Guests can upgrade plans and use multiple devices per plan, but only one device can be used at a time.
How to Purchase a Plan
Pre-cruise: Purchase internet plans online at a discounted rate or send them as gifts through The Fun Shops™.
Onboard: Turn on the device's Wi-Fi feature and access Wi-Fi settings to receive instructions for purchasing plans.
Restrictions
Only one device can connect to Wi-Fi at a time.
Satellite internet speed may vary depending on location and time of day.
Access to certain sites, such as mature or violent content, is blocked.
VPN connections are not supported.
Pricing for pre-cruise plans varies from onboard plans.
No refunds after plan activation.
Tips to Improve Experience
Turn on airplane mode and connect to Carnival Wi-Fi to avoid roaming fees.
Turn off background app data services and updates for faster speeds.
Pack Wi-Fi-enabled devices, power supplies, data cables, and headphones.
Public Computers
Publicly accessible computers with standard internet browsers are available 24/7. Printing is offered at no charge, but specific software installation is not allowed.
Facilities and Services for Guests with Disabilities
Carnival offers a fun and memorable cruise experience for all guests, with trained crew members and accessible features.
Ships have accessible elevators with tactile controls and audible signals for visually impaired guests.
Accessible routes are available throughout the ship, and signs help guests find these pathways.
Accessible tables are provided in dining venues, and accessible dining options are available in casual dining areas.
Specially designed accessible staterooms are available for guests using wheelchairs or with mobility limitations.
Guests are encouraged to inform the cruise line if they are traveling with mobility devices in advance of their trip.
Personal mobility devices must have gel, dry cell, absorbed glass mat, or lithium-ion batteries and must fit through stateroom doorways.
Safety considerations apply, and mobility devices cannot be left unattended in public areas.
Scooters larger than 21" wide or multiple scooters in the same stateroom require a fully accessible stateroom or rental.
Guests can rent mobility devices from Carnival's preferred vendor, Scootaround, if sailing from a US port.
Hydraulic lift transfers are available for guests with mobility limitations from the airport to the cruise port.
Wheelchair assistance is provided for boarding and debarkation on a first-come, first-served basis.
Water shuttle accessibility depends on various factors, including weather and tidal conditions, and the final determination is made by the captain.
Alcohol Policy and Drinks Packages
The minimum age for purchasing and consuming alcoholic beverages in bars, lounges, and gift shops is 21 years.
Guests are limited to purchasing a maximum of 15 alcoholic beverages per person per day.
Guests are prohibited from bringing water, sodas, and other non-alcoholic beverages packaged in glass or plastic bottles.
On embarkation day, a small quantity of non-alcoholic beverages (in cans or cartons) is allowed in carry-on luggage, with a maximum of 12 sealed, unopened cans/cartons of 12 ounces each or less per person.
On embarkation day, guests (21 years and older) may bring one 750 ml bottle of sealed/unopened wine or champagne per person in their carry-on luggage.
Guests must pay a $15.00 USD corkage fee per 750 ml bottle if they wish to consume their wine or champagne in the main dining room, specialty restaurant, or bar.
Bottled water can be purchased pre-cruise or onboard, and there are different package options available.
Smoking Policy
All staterooms, including outside balconies, are non-smoking.
Smoking is limited to specific exterior deck areas and in the casino when seated and playing.
U.S. federal law prohibits the possession and use of recreational/medicinal marijuana and other illegal controlled substances.
Violation of the smoking policy results in a $500 charge per violation and may lead to disembarkation of all guests in the stateroom.
Guests disembarked for policy violation are responsible for financial charges to return home, with no refund of unused cruise fare provided.
Special Diets
Carnival's chefs are specially trained to prepare food options for various diets, including vegetarian, gluten-free, kosher, Indian vegetarian, and food low in carbs, fat, sugar, or cholesterol.
Medical Information
Carnival's medical centers meet or exceed industry standards and are staffed by qualified physicians and nurses.
The medical staffing varies based on the size of the ship, with one to two physicians and three to five nurses.
The medical facilities carry advanced medical technology, including defibrillators, external pacemakers, thrombolytic therapy, electrocardiograph machines, lab equipment, pulse oximetry, and x-ray machines.
In cases of extreme emergency, patients may be referred to shore-side medical facilities.
When a medical emergency arises, the ship's physician may decide on an air evacuation or emergency disembarkation, depending on the location and condition of the patient.
Cruise Inquiry