By Cruise Booking Team
Updated on: November 28, 2023
A popular holiday destination, Aruba is famous for its white beaches and stunning landscapes, attracting several tourists. Moreover, its breezy climate and colonial sightseeing locations make Aruba an ideal spot for summer vacations. If you are planning your next trip to an amazing destination, keep reading this guide on the best things to do in Aruba.
What are the Best Things to Do in Aruba?
Here are some of the best things you can do in Aruba on your next cruise trip:
1. Hiking in Arikok National Park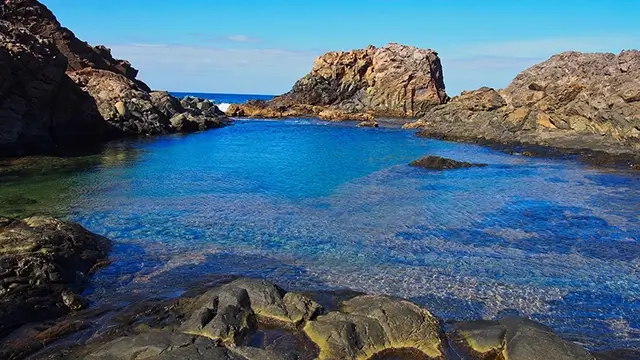 Closely located to the port, Arikok National Park is a popular tourist attraction in Aruba. A haven for adventure seekers, this national park features rocky land formations and several natural attractions running along a hiking trail. For a breathtaking view of Aruba, you can walk up to the highest peak of the park. You can also choose to ride ATVs or go horseback riding to make your trip more adventurous.
2. Snorkeling in Palm Beach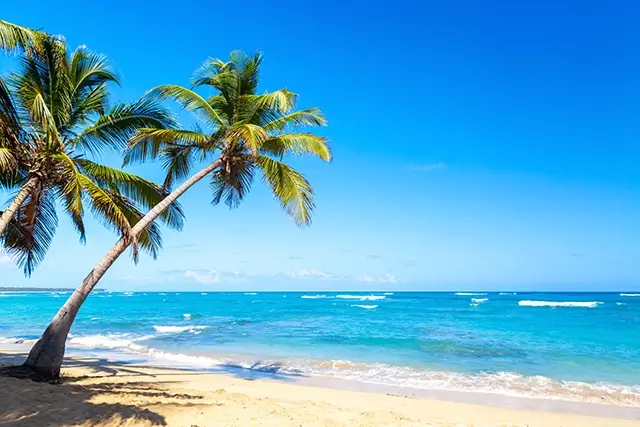 From watching the sunset to taking part in water sports, Palm Beach has everything you things to see in Aruba. This beach offers a perfect setting for relaxing by the shore or snorkeling in its cool water. With a range of bars, restaurants, and even casinos, the place remains a bustling hub throughout the day and night. Moreover, this beach holds the distinction as one of the serene places, providing a clear view of the sea life.
3. Jeep Safari in North Aruba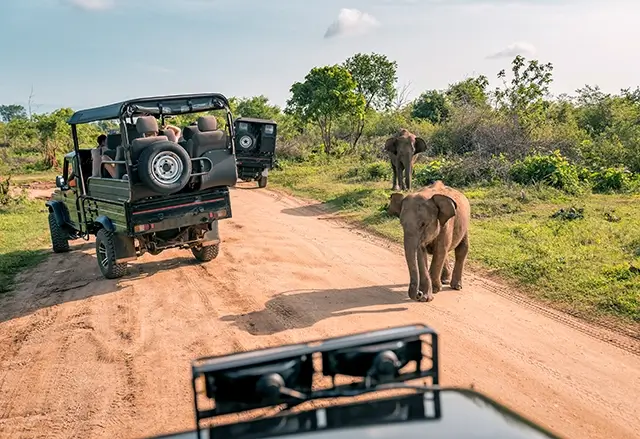 While the southern region of Aruba boasts serene beaches, the northern Aruba region features a desert-like landscape, suitable for jeep safari. This happens to be one of the best activities to witness the wildlife of Aruba in its natural habitat. While enjoying the beautiful backdrop, you can also get down the jeep and spend some quality time feeding food to the animals.
4. Walk along Baby Beach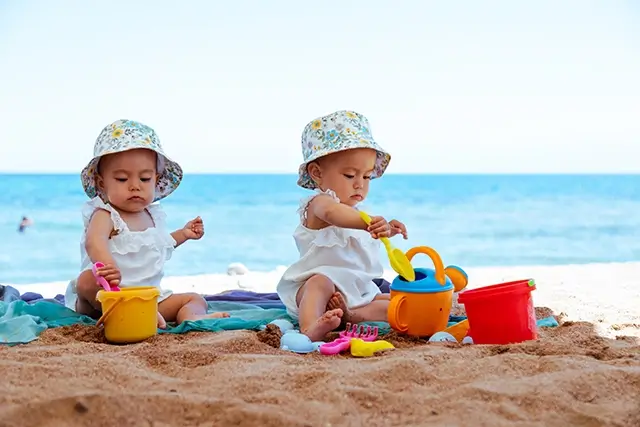 Another popular beach in Aruba, Baby Beach, is known for its glistening water, especially at night. People often visit this beach to spend some time in peace and unwind themselves. Moreover, you can also indulge in food or drinks from the restaurants located along the beach. You can also go for a long walk on the sandy beach while appreciating the natural beauty around you.
5. Shipwreck Diving in the Caribbean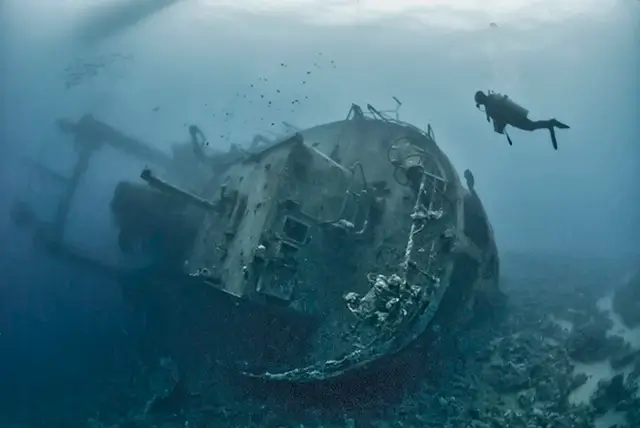 One of the most thrilling things to do in Aruba is to go deep-sea diving and witness the Caribbean's biggest shipwreck, SS Antilla. While swimming around this shipwreck, you will also discover a wide range of unique sea creatures that are not easily found elsewhere. From adventure seekers to scuba divers, this underwater activity is suitable for everyone.
What are the Popular Things to Do in Aruba?
Below are some of the popular things to do in Aruba:
1. Experience Aruba's nightlife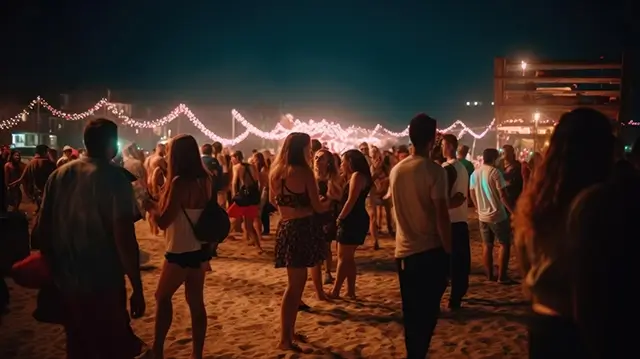 Aruba is known for hosting the best beach parties in the Caribbean. It also boasts several nightclubs and restaurants where you can enjoy music and dance, along with good food. Besides partying, you can also try your luck at the casinos of Aruba.
2. Explore Bushiribana Ruins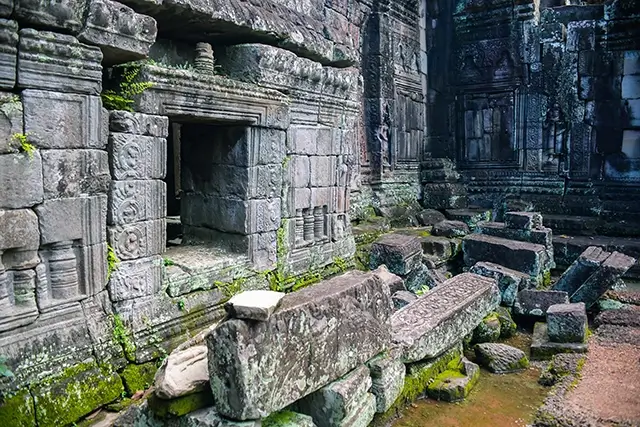 Formerly a gold mining site of the 19th century, Bushiribana Ruins is one of the scenic places to visit on the northeastern coast of Aruba. An ideal destination for history enthusiasts, the ruins include an abandoned structure in the middle of a desert-like landscape. You can either explore the ruins on foot or book an ATV tour.
3. Discover Aruba through an ATV tour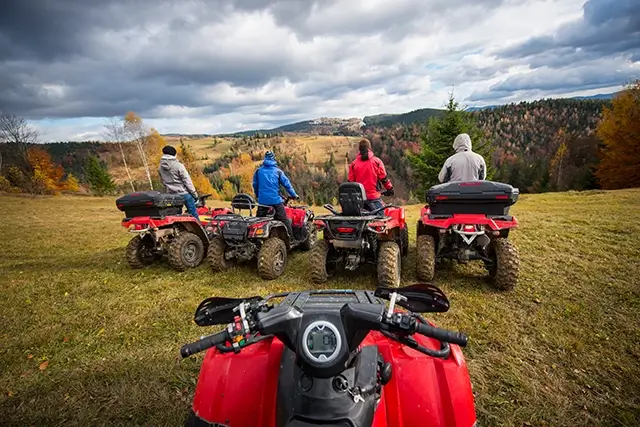 Although an island, Aruba encompasses a vast area. The best way to explore the country is to book an ATV tour. From sandy beaches in the south to city attractions in the north, you can easily get tour services for your sightseeing purposes.
4. Go on a horseback riding adventure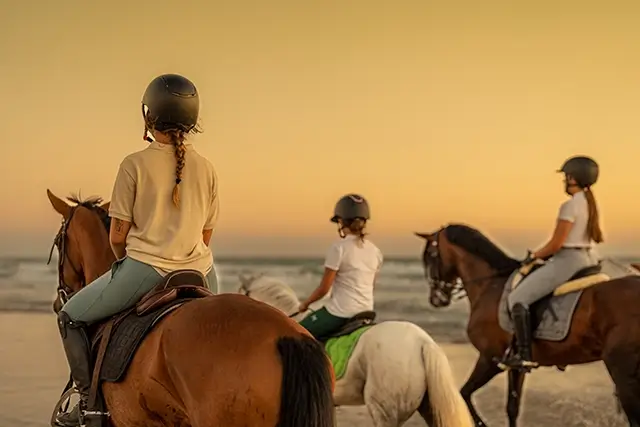 The rugged coastline terrain of Aruba makes it an ideal setting for horseback riding. For the best experience, you can start your ride from Arikok National Park to the closest shoreline so that you can take a refreshing swim after an adventure. In Aruba, you will also get a guide helping you with how to ride a horse.
5. Plan a local cruise excursion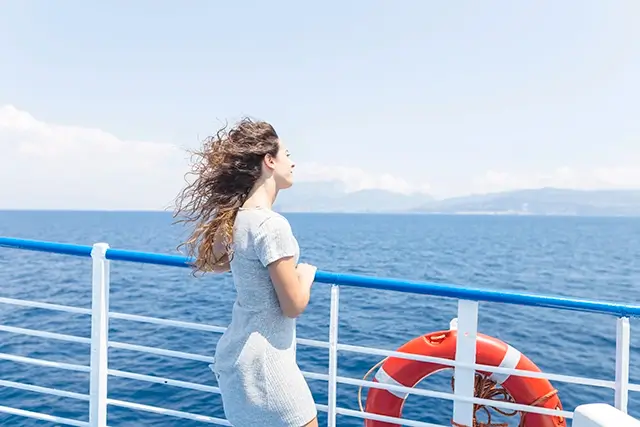 You can also opt for a local and short cruise excursion to experience the marine life in and around Aruba. Surrounded by the Caribbean Sea and Atlantic Ocean, the island has a breathtaking coastal landscape. On a cruise excursion, you can indulge in various exciting activities while trying different cuisines.
Also Read: Which cruise lines go to Aruba?
Which are the Special Attractions to Visit in Aruba?
Here is a list of special tourist spots that you must visit in Aruba to make the most out of your trip:
1. California Lighthouse and Dunes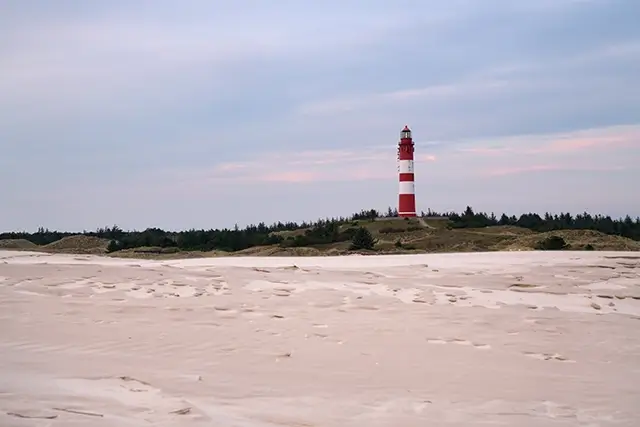 Situated at the northern tip of Aruba Island, the California Lighthouse and Sand Dunes are one of the most popular tourist attractions of the country. While tourists are not allowed to enter the lighthouse, they gather around to witness the breathtaking views of the Caribbean Sea or to have a meal at its nearby restaurant. After sunset, this place becomes even more remarkable, with night-time stars adding to its charm.
2. Alto Vista Chapel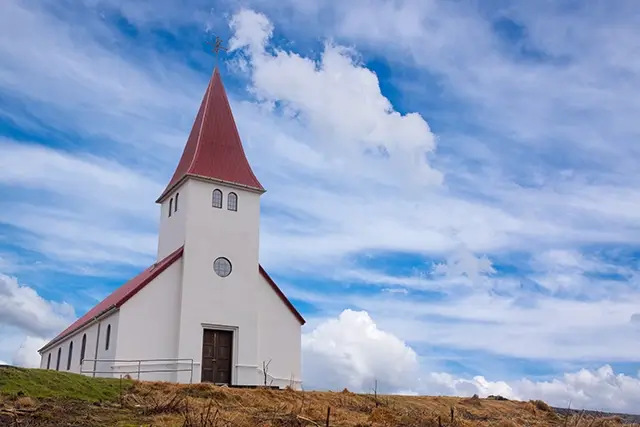 Alto Vista Chapel, also commonly known as Pilgrim's Church, is one of the most-cherished Aruba attractions that was built in 1750. Located on a hilltop, this Catholic Church overlooks the entire north shore, offering amazing views. Besides having a peaceful time inside the church, you can stroll through the maze behind it.
3. Natural Bridge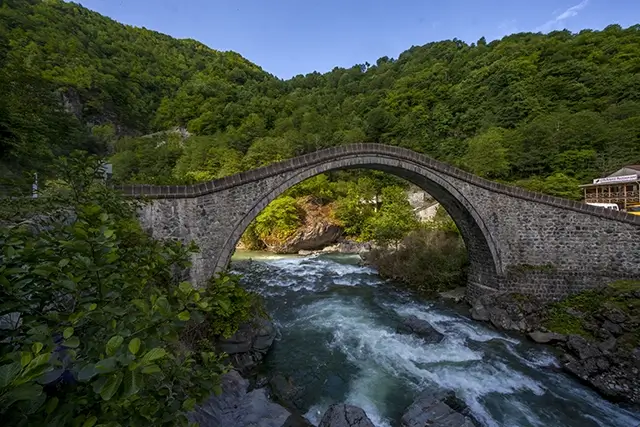 Formed naturally by the sea, Natural Bridge is one of the largest of its kind. A visit to this natural attraction is a must if you want to explore the wide side of Aruba. Most of the formation of this natural site collapsed back in 2015, leaving behind a smaller bridge that still stands today. Although tourists cannot get up on it, many come by to visit it and explore it on their jeep tours.
4. Butterfly Farm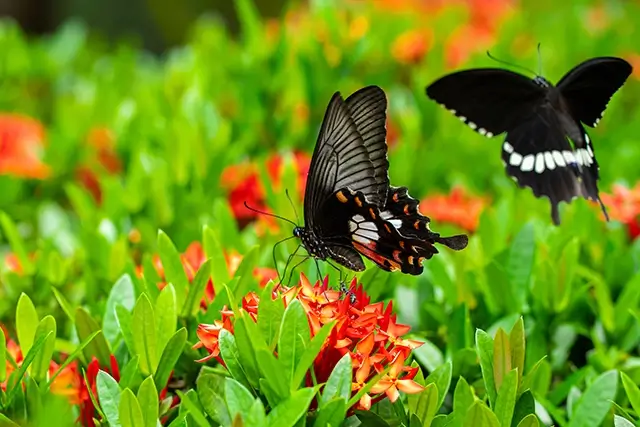 Butterfly Farm in Aruba is a magical garden filled with hundreds of different types of tropical butterflies. You can visit this farm on your way to Palm Beach. This is an excellent destination for a family outing where you can explore some of the beautiful and fascinating creatures. This is also an ideal place for photographers to work their magic.
5. Oranjestad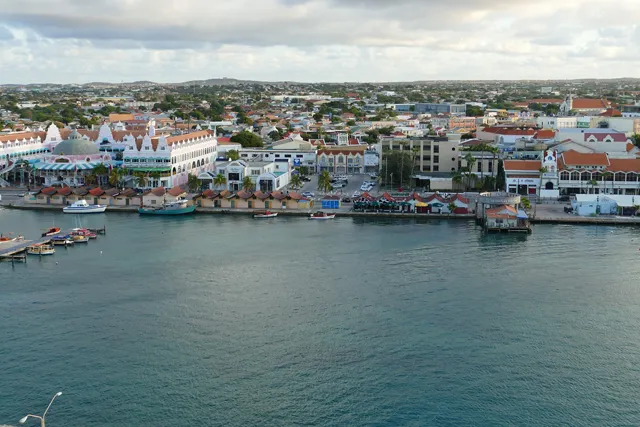 If you are looking for a great sightseeing experience, look no further than Oranjestad. The capital of Aruba, Oranjestad, is a charming city known for its Dutch colonial architecture. With pastel-hued buildings lined up across the lanes, this city is a perfect blend of modern culture and a serene atmosphere that you must see. It also houses historical attractions like Wilhelmina Park and Aruba Historical Museum and is located close to the Butterfly Farm.
Also Read: Best Foods to Eat in Aruba
Which is The Best Time to Visit Aruba?
The best time to visit Aruba depends on the specific activities that you have planned for your trip. Most people visit Aruba for either a beach vacation or a summer gateway. Take a look to find out the ideal time for each:
Best Time for a Beach Vacation
The best time to explore the popular beaches in Aruba is from mid-December to mid-April. The weather mainly remains tropical, receiving moderate rainfall. This time of the year is Aruba's peak season, attracting several tourists from all over the world. As a result, hotels and restaurants near all beach destinations tend to be overcrowded. Thus, it is advisable to make reservations in advance.
Best Time for Summer Gateway
The climate of Aruba during summer, which is from mid-April to August, is ideal for sightseeing. The weather remains sunny and breezy. Since it is an off-season, the prices of hotels are reduced. Moreover, getting around the island also becomes quite affordable compared to the peak season. Aruba is the perfect destination to visit when it comes to summer vacations.
Also, Check: What is the most beautiful beach in the Caribbean?
Which are Free Things to Do in Aruba?
Here are some of the cost-free Aruba activities that you can participate in during your trip:
1. Explore Oranjestad in Aruba streetcars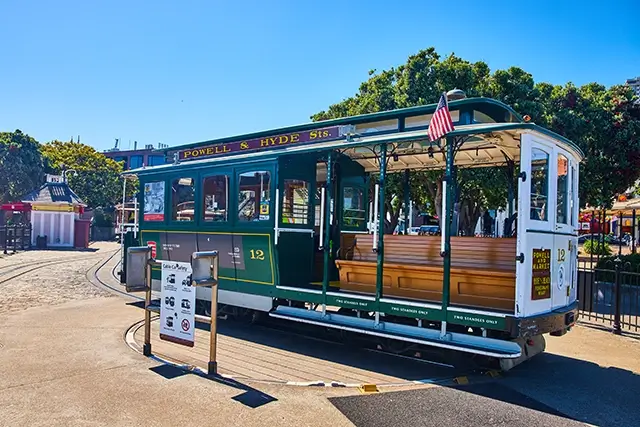 The best and quickest way to explore Aruba without spending any money is to get on the streetcars. You can take a circular tour of the entire city on the streetcars for free.
Connecting the island port to the main city, Aruba streetcars are hydrogen-powered vehicles serving as the perfect mode of transportation to tour in and around Oranjestad. On this tour, you can either get down at the scenic attractions and explore or just simply relax and enjoy the ride.
2. Hill climbing in Hooiberg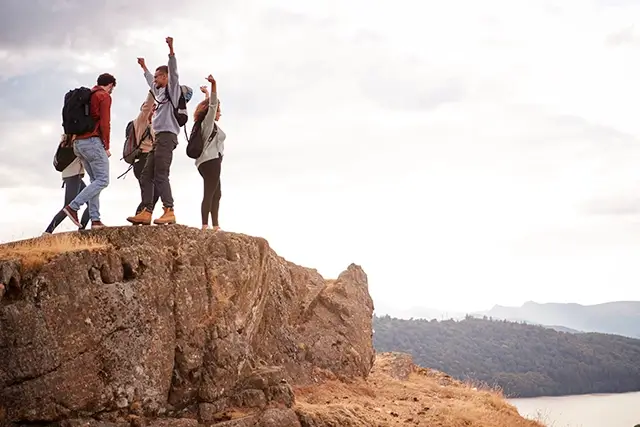 At a height of 541 feet lies Hooiberg, a popular spot for hill climbing. Overlooking the wide coast of Venezuela, this natural attraction is a volcanic hill located in Santa Cruz. Visitors are allowed here for free. You can climb up to the hilltop for a mesmerizing view or go for a long drive along the highway.
3. Birdwatching at Bubali Bird Sanctuary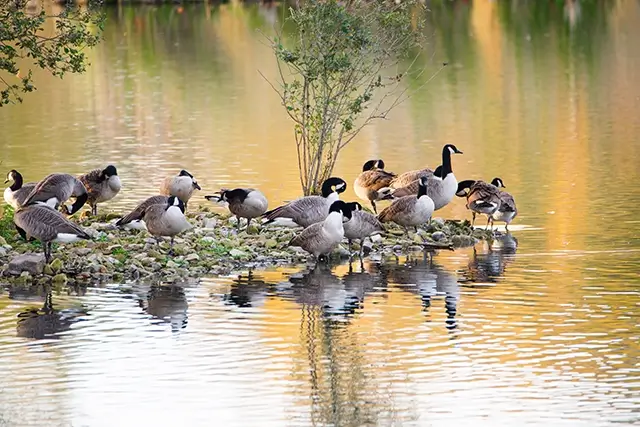 Formerly used as a wastewater treatment facility, Bubali Bird Sanctuary in Noord is primarily a wetland housing different resident and migratory bird species. Known for its rich ecosystem, this place is a delight for bird enthusiasts and nature lovers. Fish Eagles, Ducks, Herons, and Cormorants are some of the main attractions of this place. Moreover, the entrance to this beautiful reserve is free.
4. Photography in Ayo Rock Formations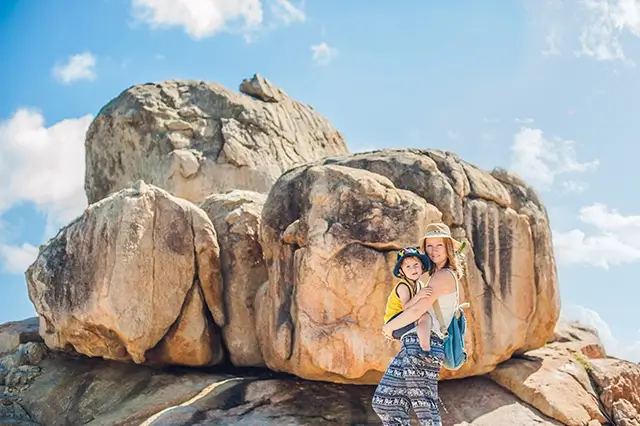 Ayo Rock Formations is one of the prime attractions for travel photographers. Considered a revered site by the locals, this site features a massive collection of diorite formations with ancient Indian paintings carved on it. Due to its proximity to Hooiberg, you will find several other tourists and locals gathered around here. You can also explore a unique variety of flora and fauna here.
5. Cave Exploration at Guadirikiri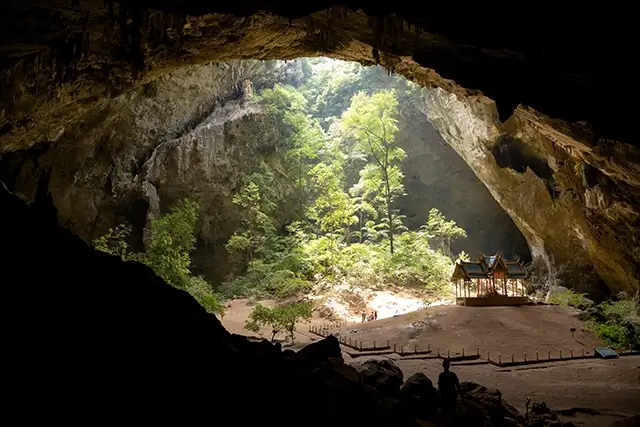 A part of Arikok National Park in Aruba, Guadirikiri Cave is a captivating historical site. It is a 100-foot tunnel serving as the natural habitat of bats. The cave has two chambers allowing sunlight to enter inside. These chambers are also a great spot for tourists to take pictures. The rest of the cave remains dark, creating a unique and enchanting atmosphere.
Conclusion
The country of Aruba boasts of endless surprises when it comes to thrilling experiences and fun activities. With this guide on things to do in Aruba and the idea of the best time to visit, you are all set to embark on a memorable pot excursion during your cruise trip. While planning such exotic expeditions might appear expensive, platforms like CruiseBooking.com provide you with affordable cruise deals packages and extensive itineraries so that you can have a lifetime experience.