Hosted Singles Cruise Deals
---
Disclaimer:
*
All sailings may not include a singles host.
---
Subscribe Our Newsletter, Receive Cruise Deals by Email.
I agree to receive news and promotional material from this website and I understand that I can cancel at any time. Please refer to Our
Privacy Policy.
---
Solo traveling is an enriching experience. It allows you to explore the world on your terms and at your own pace. The idea behind solo traveling is cool, but sometimes it becomes a nightmare. So that's where the concept of Hosted Singles cruises comes on. It plays and combines the best of both worlds – solo adventure and the comfort of the social community. Here, we have listed some itineraries for all singles out there.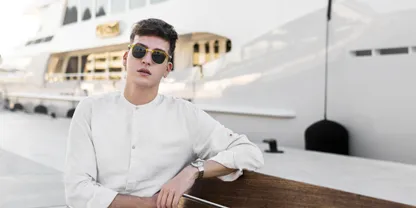 What are hosted singles cruises?
These cruises are specially designed to keep solo travelers in mind. These cruises allow those who love to explore and travel independently with like-minded people. The cruise lines offer some planned group activities, dedicated hosts or hostesses for social interactions, and ensure their solo travelers have a memorable and enjoyable experience.
Which cruise lines offer cruises for singles?
Here are a few cruise lines which offer hosted single cruises:
Cunard Cruise Line
Holland America Cruise Line
MSC Cruise Line
Norwegian Cruise Line
P&O Cruises
Book your Hosted Single Cruise with CruiseBooking.com
CruiseBooking.com can be your booking agent for your next solo trip on the high seas. We have itineraries that are specially designed for such like-minded people. So, if you're a solo traveler looking to set sail into a world of discovery, opt for a hosted single cruise. It will make your journey more memorable and adventurous.
Also Read: WHAT ARE THE BEST CRUISES FOR SOLO TRAVELERS?
FAQs for Hosted Single Cruise
If you're a solo traveler who loves adventure and wants to make more memories by exploring the high seas, these hosted single cruises are best for you. On this cruise, you can meet and greet with several like-minded people.
As a solo traveler, you can expect several activities such as group dinners, themed events, games, parties, shore excursions, tours, and entertainment tailored to the interests of solo travelers.
No, these hosted single cruises are for everyone. So whether you want to explore the world or get into a relationship, these cruises are perfect.
There are no such age-related issues on hosted single cruises, but the traveler should meet the age restrictions of the cruise line.