SAILINGS FOR Military Cruise - 2023 Special Offers & Savings
---
---
Subscribe Our Newsletter, Receive Cruise Deals by Email.
I agree to receive news and promotional material from this website and I understand that I can cancel at any time. Please refer to Our
Privacy Policy.
---
Welcome to Cruisebooking.com, the premier destination for military cruise deals. We are thrilled to provide our valued service members and their families exclusive access to incredible cruise experiences at unbeatable prices.
At Cruisebooking.com, we recognize the sacrifices and dedication of the military community. Our mission is to ensure you have access to the best cruise deals tailored to your unique needs. Whether you're an active-duty member, a veteran, or a military family, we are here to make your dream cruise a reality.
With our extensive network and partnerships with renowned cruise lines, we offer a vast selection of cruise itineraries to some of the most stunning destinations worldwide. Picture yourself basking in the sun-kissed beaches of the Caribbean, exploring the historical wonders of Europe, or cruising along the majestic fjords of Alaska. Whatever your desired adventure, we have the perfect cruise package for you.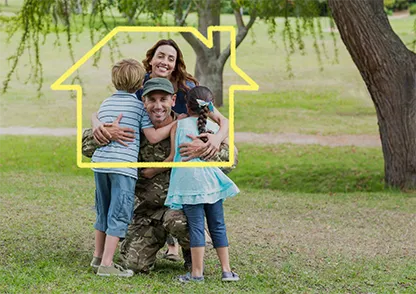 Booking with CruiseBooking.com means enjoying exclusive military perks and savings, ensuring you get the most out of your vacation. Our dedicated team of travel experts understands the unique requirements of military personnel, including deployment schedules and leave periods. We are committed to providing exceptional service and personalized assistance, from selecting the ideal cruise to completing the booking process.
Our website offers many enticing cruise deals, special promotions, and exclusive military discounts. We negotiate directly with cruise lines to secure the best rates and benefits, allowing you to save significantly while enjoying top-notch luxury and comfort on board.
We understand that flexibility is crucial, especially in uncertain times. That's why we offer flexible booking options, generous cancellation policies, and rebooking opportunities, ensuring your cruise plans remain adaptable to unexpected changes.
Thank you for choosing Cruisebooking.com as your trusted partner in planning your military-exclusive cruise experience. We are honored to serve you and confident we will exceed your expectations. Start your journey today by exploring our website. Let us help you create unforgettable memories that will last a lifetime.
Which Cruise Lines offer Military Cruise Deals?
The cruise industry appreciates the brave men and women who have served in the military. To thank them for their service, many cruise lines offer special discounts to veterans, active military personnel, and those who are disabled. For more information about Military Cruise Discount programs, continue reading below.
Many cruise lines offer military members a cruise discount or deal in recognition of their sacrifices to serve their country. Various perks may be provided to passengers on every sailing or a limited number of sailings, including discounts, special rates, and credits to spend on the ship.
Cruisebooking.com compiles a list of famous mainstream cruise lines' military discounts and deals.
1. Carnival Cruise Line:
Carnival Cruise Line, known for its fun and lively atmosphere, offers military cruise deals with special discounted rates and additional perks. Military personnel can enjoy savings on various itineraries across the Caribbean, Mexico, Europe, and other exciting destinations. Carnival also offers military members onboard credits, complimentary upgrades when available, and reduced deposits, making it an excellent choice for those seeking a value-packed cruise experience.
2. Royal Caribbean International:
Royal Caribbean International is renowned for its innovative ships and thrilling onboard activities. The cruise line extends military cruise deals, offering service members discounted fares and exclusive benefits. From the pristine beaches of the Caribbean to the breathtaking landscapes of Alaska and beyond, military personnel can explore numerous destinations while enjoying exceptional amenities and personalized service.
3. Norwegian Cruise Line:
Norwegian Cruise Line offers military cruise deals that cater to various travel preferences. With their "Freestyle Cruising" concept, guests have the freedom to enjoy a flexible and relaxed onboard experience. Military personnel can use discounted rates, onboard credits, and other special offers. Whether you're interested in exploring Hawaii's tropical islands, the Mediterranean's picturesque beauty, or the stunning glaciers of Alaska, Norwegian Cruise Line has you covered.
4. Princess Cruises:
Princess Cruises combines elegance, exceptional service, and enriching activities. The cruise line offers military cruise deals with discounted fares and exclusive perks, such as onboard credits and complimentary specialty dining experiences. With a vast selection of itineraries spanning all seven continents, military personnel can embark on unforgettable journeys, from the exotic shores of Asia to the captivating landscapes of South America.
5. MSC Cruises:
MSC Cruises provides military cruise deals that offer significant savings and benefits to military members and their families. This family-owned cruise line provides a European-inspired experience with a modern touch. Sail to remarkable Mediterranean, Caribbean, and beyond destinations while enjoying onboard amenities, entertainment, and delicious cuisine. Military personnel can use discounted fares and additional perks like onboard credits, beverage packages, and more.
6. Disney Cruise Line:
Disney Cruise Line offers enchanting experiences for the whole family. Military personnel can take advantage of special military cruise deals, including discounted rates on magical voyages to destinations such as the Caribbean, Alaska, and Europe. With Disney's signature entertainment, first-class service, and immersive activities for children and adults alike, a Disney cruise promises unforgettable memories for military families.
7. Celebrity Cruises:
Celebrity Cruises offers modern luxury with its fleet of stylish ships. Military personnel can use military cruise deals that feature discounted fares, onboard credits, and other exclusive benefits. Sail to breathtaking destinations, indulge in world-class cuisine, and enjoy sophisticated amenities. Whether exploring the Greek Isles or experiencing the natural wonders of Alaska, Celebrity Cruises ensures a premium cruise experience.
8. Holland America Line:
Holland America Line combines classic elegance with immersive itineraries to various destinations worldwide. The cruise line extends military cruise deals with discounted rates, onboard credits, and other enticing benefits. With a focus on enriching experiences, guests can immerse themselves in diverse cultures, savor exceptional cuisine, and enjoy a wide range of onboard activities while sailing to destinations such as the Caribbean, Europe, and Asia.
9. Costa Cruises:
Costa Cruises offers a vibrant and inclusive atmosphere combined with unique itineraries. Military personnel can use military cruise deals with discounted fares and additional perks. From the sunny Mediterranean to the exotic shores of the Middle East, Costa Cruises provides a diverse range of destinations to explore, along with authentic Italian hospitality and an array of onboard amenities.
10. Cunard Line:
Cunard Line, known for its timeless elegance and legendary transatlantic crossings, offers military cruise deals to military members. Experience the grandeur of ocean travel on Cunard's iconic ships, enjoying discounted fares and other exclusive benefits. Sail to destinations such as the British Isles and the Mediterranean, or embark on a remarkable world voyage, relishing in the refined ambiance, exceptional service, and enriching onboard activities.
Please note that the specific details of military cruise deals, including discounts and perks, may vary over time and depending on the cruise line's current offers. Verifying the latest information directly with our travel experts specializing in military travel is recommended.
FAQs for Military Cruise Deals
Military cruise deals are typically available to all military branches, including the Army, Navy, Air Force, Marine Corps, and Coast Guard.
Eligibility for military cruise deals may vary depending on the cruise line and the specific offer. Generally, active-duty members, veterans, and sometimes military family members are eligible for these deals. We should check with our agents for the exact eligibility requirements for the specified cruise line.
Military cruise deals often include special discounted rates exclusive to military personnel. In addition, you may enjoy benefits such as onboard credits, complimentary upgrades, reduced deposits, and other incentives. The discounts and perks vary by the cruise line and departure dates. Depending on the deals and the promotion. Military offers can not be combined with other offers.
You can book a military cruise deal through our website. We have a dedicated military cruise booking page on our websites where you can search for available discounts. Additionally, you can contact our travel agent specializing in military travel, who can assist you in finding the best cruise deal based on your preferences and budget.
Military discounts can sometimes be combined with other promotions or offers. Still, it depends on the cruise line's specific terms and conditions. Inquiring about any potential combinable offers when booking your cruise is recommended to maximize savings.
You will typically need proof of your military service or affiliation. This may include military ID cards, DD Form 214 (Certificate of Release or Discharge from Active Duty), or other acceptable documents. The requirements may vary, so checking for the necessary documentation is best.
Military cruise deals often extend to immediate family members and sometimes even friends traveling with military personnel. Again, the eligibility criteria may vary, so confirm with us and the cruise line.
Military cruise bookings' cancellation and change policies are typically similar to regular bookings. However, it's essential to review the terms and conditions of your specific reservation, as some promotions may have different cancellation or change rules. It's advisable to consider travel insurance to protect your investment in case unforeseen circumstances arise.