Below Sailings offer Winter Cruise Holidays
---
---
Subscribe Our Newsletter, Receive Cruise Deals by Email.
I agree to receive news and promotional material from this website and I understand that I can cancel at any time. Please refer to Our
Privacy Policy.
---
Experience Winter Wonderland on the High Seas
As the winter season approaches, many travelers seek new and exciting ways to escape the cold and enjoy the season's beauty. Winter cruises offer the perfect solution, combining the excitement of a winter cruise vacation with the beauty of winter landscapes. Fortunately, many winter cruise deals for 2023-24 are available, offering travelers to explore winter wonderlands on the high seas. From Northern Lights cruises to tropical island getaways, our winter cruise deals suit every traveler's preference and budget. Some of the best winter cruises you could board are the Caribbean cruise, Norwegian Fjords cruise, Mediterranean cruise, Antarctica cruise, Australian cruise, and New Zealand cruise.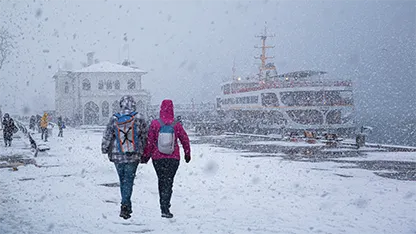 Top Winter Cruises for 2023- 2024
1. Caribbean Cruise - Escape the winter chill and soak up the sun on a Caribbean cruise. Popular ports of call include St. Thomas, Nassau, Jamaica, and Grand Cayman.
2. Norwegian Fjords Cruise - Witness the breathtaking beauty of the Northern Lights on a Norwegian Fjords cruise. Some cruises even offer a chance to explore the Arctic Circle and see the wildlife there.
3. Mediterranean Cruise - Explore the ancient ruins and stunning architecture of Europe's Mediterranean region while avoiding the summer crowds.
4. Antarctica Cruise - Experience the ultimate winter wonderland on an Antarctica cruise—Marvel at the pristine landscapes, icebergs, and wildlife, including penguins, seals, and whales.
5. Australian Cruise - Head down under and explore the Great Barrier Reef, Sydney Harbor, and the scenic coastlines of Australia on a winter cruise.
6. New Zealand Cruise - Discover the natural beauty of New Zealand's Milford Sound and Fiordland National Park and the vibrant cities of Auckland and Wellington on a winter cruise.
The Best Winter Cruise Destinations for a Winter Cruise Vacation
Several winter cruise destinations are popular among travelers, depending on their interests and preferences.
Here are some of the best winter cruise destinations for a winter cruise vacation:
1. Caribbean - The Caribbean is one of the most popular destinations for winter cruises. With its warm climate, stunning beaches, and vibrant culture, it's no wonder why.
2. Hawaii - Another popular winter cruise destination is Hawaii. This tropical paradise offers visitors the chance to explore volcanoes, hike through lush rainforests, and soak up the sun on some of the world's most beautiful beaches.
3. Norway - Norway is a great choice for those who want to experience the magic of the Northern Lights. Cruises along the Norwegian coast allow passengers to see the stunning natural beauty of this region and witness the Aurora Borealis in all its glory.
4. Australia and New Zealand - These two countries offer a range of activities for winter cruise travelers, from exploring cities like Sydney and Auckland to exploring natural wonders like the Great Barrier Reef and Milford Sound.
5. Antarctica - For the ultimate winter wonderland experience, a cruise to antarctica is hard to beat. This remote region offers stunning landscapes, wildlife, and the opportunity to participate in unique activities like kayaking and camping on the ice.
6. Alaska - A winter Alaska cruises offers a chance to enjoy this region's winter scenery and wildlife. Passengers may see snow-capped mountains, frozen waterfalls, Aurora Borealis, glaciers, and wildlife like bald eagles, moose, and sea lions.
The key to winter cruise outfits is to be prepared for various weather conditions and activities. You can stay warm, comfortable, and stylish throughout your cruise with the right clothing and accessories.
Here are some tips to stay warm while enjoying the winter chills.
1. Layering is key - The temperature on a winter cruise can vary greatly depending on the time of day and the location, so it's important to pack layers that can be added or removed as needed. A good layering system might include a base layer like thermal underwear, a middle layer like a sweater or fleece jacket, and an outer layer like a waterproof or windproof jacket.
2. Bring warm accessories - Besides clothing layers, you should also bring warm accessories like hats, gloves, and scarves. These items can help keep your extremities warm and protected from the elements.
3. Remember footwear - It's important to have warm and comfortable shoes or boots for walking around on deck or exploring ports of call. Waterproof boots are a good choice for wet and snowy conditions, while insulated boots can help keep your feet warm in cold weather.
4. Dress for formal nights - Many winter cruises have formal nights where passengers are expected to dress up. For men, this might mean a suit or tuxedo, while women might wear a cocktail dress or formal gown. Check your cruise line's dress code policy for specific guidelines.
5. Bring workout clothes - Pack appropriate workout clothes and footwear if you plan to use the ship's gym or participate in active excursions like hiking or snowshoeing.
6. Bring a swimsuit - While it may be cold outside, many winter cruise ships have heated pools and hot tubs, so pack a swimsuit if you want to dip.
FAQs related to Winter Cruise Deals
New York is a popular departure port for winter cruises, offering various exciting destinations such as Caribbean cruises, Canada and New England cruises, Bermuda cruises, Transatlantic cruises, and special holiday-themed cruises.
Several destinations offer excellent opportunities to view the mesmerizing Northern Lights (Aurora Borealis) during a winter cruise. Here are some of the best winter cruise destinations for viewing the Northern Lights: Norway, Iceland, Greenland, Alaska, and Canada.
Some popular winter European cruises offer unique experiences and a chance to explore the continent during the colder months. The top choices for European cruises are Mediterranean cruises, Christmas Market cruises, Northern Europe and Baltic cruises, Norwegian Fjords cruises, and Canary Island cruises.
Winter cruises offer exciting excursions catering to different interests and destinations. Here are some common types of excursions available on winter cruises City Tours, Outdoor Adventures, Wildlife, and Nature Experiences, Cultural Immersion, Northern Light Tours, Historical and Cultural Sites, and Scenic Rail and Cable Car Rides.
Winter cruises offer popular activities catering to various interests and age groups. Some popular winter cruise activities you can enjoy onboard are Relaxation, Spa, Entertainment, shows, dining experience, fitness and sports, swimming and water activities, enrichment programs, shopping, casino and gaming, socializing and networking, and kids and teens activities.
Preparing for weather in advance for a winter cruise is essential. Some tips are to research the weather and pack accordingly, stay informed, get travel insurance, following cruise line communication, participate in safety drills, and take winter clothes, including your coat, gloves, and hat.
Best tip for finding the best winter cruise deals is research and flexibility. You must also book early, sign up for our newsletters and alerts, consider repositioning, and book during shoulder season.
The types of discounts or promotions are in the form of deals, such as early booking deals, last-minute deals, winter cruise deals, or even you can get discounts on group or family cruises.
You should always be aware of everything your cruise includes to avoid any surprises.
The types of amenities or services depend on the cruise line and ship you select.