Cooking Demonstration

Learn to cook, Steakhouse-style from our team of chefs as they demonstrate the tricks of the trade used to make those multi-course dinners everyone loves so much. We take the joy of cooking and transform it into a delightful hour-long presentation of kitchen skill and ingenuity… where taste tests are always included.
Tip: This fun-for-the-whole-family event fills up fast, so get there early.
Cruise the Vineyards

From the smooth, fruity flavors of Merlot to the light, dry Sauvignon Blanc, the Cruise The Vineyard Package is a wine lover's must-have. Choose from his three packages: Italy, New Zealand, France, Australia, Germany, California, Washington and Oregon. Enjoy your favorite dishes at a discounted price. Ask the dining room server how to do it.
Shore Excursions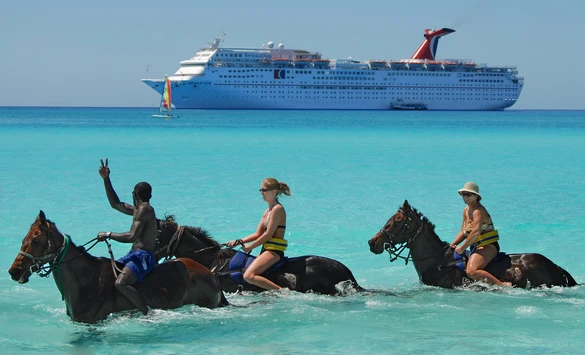 They have handpicked the best local providers for each port of call so you can relax and focus on enjoying your excursion. They take care of all the details and wait for the return of all excursions before leaving. A detailed list of relevant excursions is available from the tour operator.
Art Exhibitions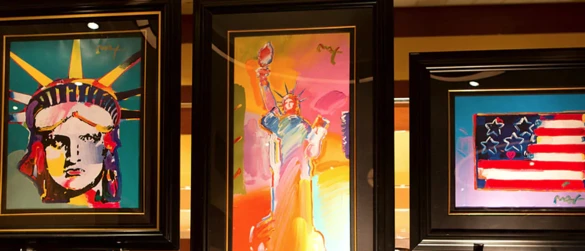 Of course, even if you don't "know" much about art, you'll know if you like something. No one needs a sophisticated palette to know if a piece is good. Carnival® is a series of events aimed at shedding pretentious cultural pretenses and bringing great art to its rightful place: the people, making the arts accessible to everyone. Participate in an art-themed battle of the sexes, or peruse showcases featuring some of Europe's greatest artists and world-famous pop his artist Peter Her Max. You can't get close to great art...without buying it.
Art Seminars

From 'ordinary vacationer' to 'globe-trotter art expert' in one cruise condo - Carnival includes an 'Art 101' lecture series designed to be your introduction to this vibrant world. We offer a variety of educational and insightful seminars. From early cave paintings to modern masters, we'll cover both theory and technique, stopping at subjects such as Renaissance, Baroque, Surrealism, and Pop Art. Back home, you'll have a wide range of knowledge to use at your next art auction...or hone your chat at a cocktail party.
Art Auctions

A room full of overly serious old men. Many wear monocles and pay top dollar for priceless antique works of art. Adjust your expectations before your Carnival® cruise when thinking about an "art auction." Unlike boring auction houses, your vacation features a series of auction events designed to turn fine art into great fun.From fast-paced lightning action to cheap thrills under $500, There are so many ways to bring home something wonderful and enjoy it. Unlike land auctions, we also host fun interactive events like price competitions. However, our onboard auctions are not without novelties.
Art Games

Art is full of emotion. As your Carnival® ship sails, you can truly see art in motion...with a vibrant onboard art game! No one would mistake this holiday for a 'still life' - these 's action-packed contest is truly 'pop', giving you a chance to try 'impressionism' - and show what you know about art dollars and cents thanks. But keep your dollars and cents in your pocket - even if you raise the stakes, it's always free to play... This game has a nice prize at stake.
Alchemy Martini Tasting

Gather your best friends and family and join us for the Alchemy Bar®. This is the premier onboard venue for a unique and flavorful bar experience. Choose from four mini martinis in flavors such as Spicy Chipotle Pineapple and Curative Peach Cosmopolitan. Once you find your favorite, you can order the full version next.