Grand Voyages Cruise Deals
---
---
Subscribe Our Newsletter, Receive Cruise Deals by Email.
I agree to receive news and promotional material from this website and I understand that I can cancel at any time. Please refer to Our
Privacy Policy.
---
Grand Voyages are a part of the trending cruise trend of longer fulfilling trips. A typical ocean-going cruise lasts around 7 days. Still, grand voyages last something more than that, just like a long cruise, which can last up to three, four, or even five months with the help of a grand voyage following a theme, route, or season. It allows you to take a deep dive into a particular world region.
Grand Voyages are for travelers who are seeking vacations beyond two weeks and for a longer duration. This kind of sailing allows adventure seekers to explore specific routes more immersively. Therefore, opting for a grand voyage or a world cruise is ideal for you. It allows you to access the most exotic locations you can't access by land.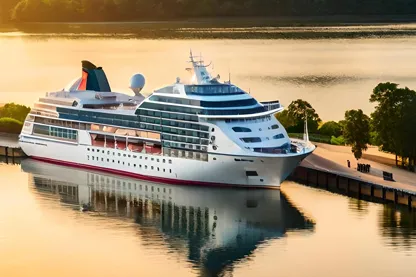 Which Cruise Lines Offer Grand Voyages?
The major benefit of Grand Voyages is that it sails during prime time to a particular destination and can't sail you to a specific destination at an optimal time. Here are some below-mentioned cruise lines that can take you on a Grand Voyages cruise.
Cunard Line: One famous grand voyage cruise line is Cunard. For several months, it takes you to various destinations on their full-world and segment voyages.
Holland America Line: Holland America's grand voyages last over 100 days, featuring several destinations and cultural experiences.
Viking Ocean Cruises: The major highlight of Viking Ocean Grand Voyages is its history and culture and seldom-seen sights of both inland and coastal destinations. It offers grand voyages to discover numerous countries and ports on rivers and oceans.
MSC Cruises: MSC Cruises offers Grand Voyages in the form of Transatlantic cruises and Repositioning cruises.
Regent Seven Seas Cruises: With this cruise line, you can only expect an all-inclusive luxury experience and unique itineraries.
Silversea Cruises: Silversea Cruises offers grand voyages to exotic and iconic destinations where their luxury cruise travelers can cater.
Why do you need to go on a Grand Voyage?
Taking Grand Voyage is an excellent option because it allows you to extend your cruise length from days to months. You can even stay overnight in ports to experience their local culture, food, and history. Even you can explore the ports and visit sights for a more extended period of time. It has several enrichment activities, including cocktail parties, theme nights, and learning about local culture.
Why should I reserve your Grand Voyage through Cruise Specialists like CruiseBooking.com?
CruiseBooking.com offers several benefits to booking from our website. You can get extra bonuses, party invites, and even shore excursions, including shipboard credit. In short, we can save you time and money by offering a suitable tour for you and your loved ones. Contact us now to book your next Grand Voyage.
FAQs for GRAND VOYAGES
Go to our website, CruiseBooking.com, and search for the Grand Voyage sailings from the sailing page. You can even contact our customer service.
It lasts two to three months, providing the in-depth experience that cruisers don't get on shorter cruises.
Generally, grand voyages include extended trips, train journeys, extended river cruises, and around-the-world cruises to cover multiple destinations.
The best time to take a Grand Voyages depends on the destination and preferences. For example, you must research each destination's climate and seasonal attractions. Most of the grand voyages depart in the winter months to chase milder temperatures.
Asia, Greece, Italy, Paris, Maldives, Rome, Dubai, and Seychelles are some of the most exciting destinations on a Grand Voyage.