About Silversea Cruises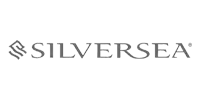 There is nothing more luxurious, opulent, and classy than Silversea. Taking their clients on a journey of a lifetime on six ships named after Rolls Royce cars and five expedition ships, Silversea provides a taste of Monaco royalty on their ships. They make you feel like you're on a luxury cruise ship with white glove service. You'll forget you're on a cruise. Some of their most popular features are all-inclusive fares, overnight itineraries, and extended stays. Luxurious ocean cruising is the hallmark of Silversea.
In the comfort and elegance you deserve, Silversea takes you to the most beautiful corners of the world. These ships pay attention to every detail. They remind you that you deserve the ultimate luxury while showing you the world's most distant reaches. You can create your own experience on board with a maximum of 300 cabins.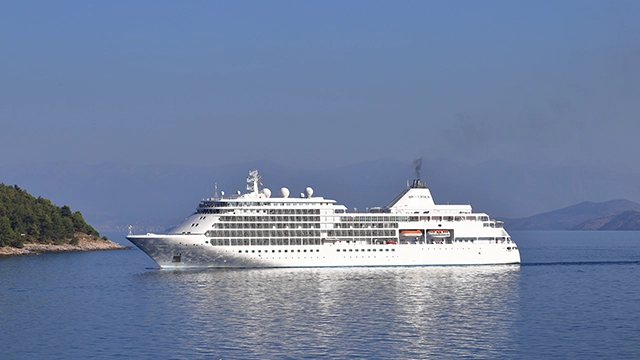 In terms of going above and beyond for their guests, Silversea's butler and concierge services are unsurpassed. People keep coming back to Silversea because of the quality of its service. The Silversea team will ensure you leave knowing you have received the best service available, even if it's just an additional towel at 11 pm. If you are looking for an immersive itinerary, fine dining, and top-quality service, Silversea is a perfect choice.
Frequently Asked Questions about Silversea Cruises
Silversea cruise guests wear resort-style clothes in the mornings and afternoons, but at night they dress up. In particular, evening gowns and tuxedos are common on formal evenings.
The small, exclusive ships of Silversea can prove to be surprisingly reasonable such as Alaska from $4,300, Canada/New England/ NY from $5,900, Caribbean from $4,000, Coastal – west Coast from $4,800, and World Cruise range from $66,000 to $276,000 per guest, based on double occupancy.
There are not many children onboard Silversea cruises, but they do have children's room, along with a small outdoor play area, activities room, brightly colored space, feature beanbag seating, video gaming stations, and fun parks.
Luxury cruise line Silversea is a fantastic honeymoon choice. A Silversea cruise offers an unforgettable experience with ten small ships visiting more than 900 destinations worldwide. Every room on Silversea ships is a suite, and most have a private balcony overlooking the ocean. Your stay will be relaxed and pampered since there is a staff-to-guest ratio of almost one to one. Your rate includes unlimited premium wines, liquors, gourmet cuisine, in-room dining, and butler service, so you'll enjoy a relaxing honeymoon.
Silverseas often offer early booking promotions. These vary by itinerary.