Spa & Fitness Centre
AHH INSPIRING
A luxurious sanctuary offering signature treatments, medi-spa services and a full-service salon to make you glow from the inside out. Browse our spa menu for pricing.
RESTRICTIONS
16 and above
HOW TO RESERVE
Cruise Planner or Onboard
ADDITIONAL FEES APPLY
Prices vary per service
NOTE
Services vary by ship
Sports Court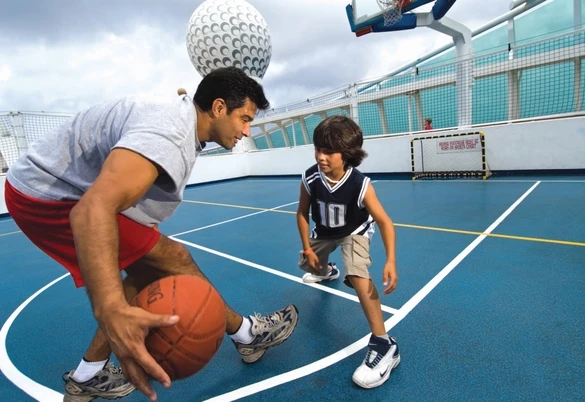 BRING YOUR GAME FACE
Whether it's a game of one-on-one or an all-out tournament to fuel your competitive fire, our Sports Court is just the spot for basketball and volleyball action.
Mini Golf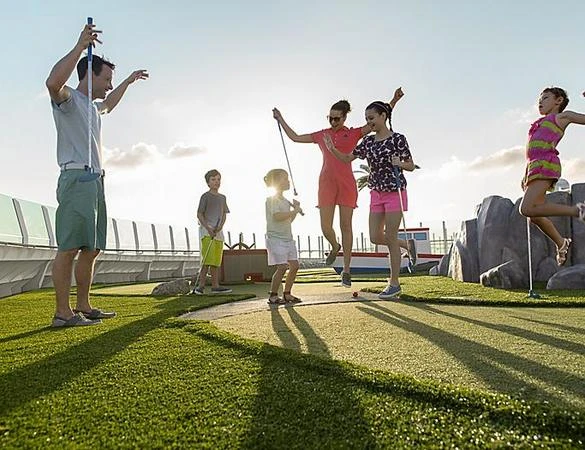 ON PAR FOR ADVENTURE
Hit the links on the high seas! Refine your mini-golf game on a green that overlooks a sea of blue. Included in your fare, no reservation required.
DISCLAIMER
Images might not be accurate depictions of the venue. Venue appearance varies by ship.
Running Track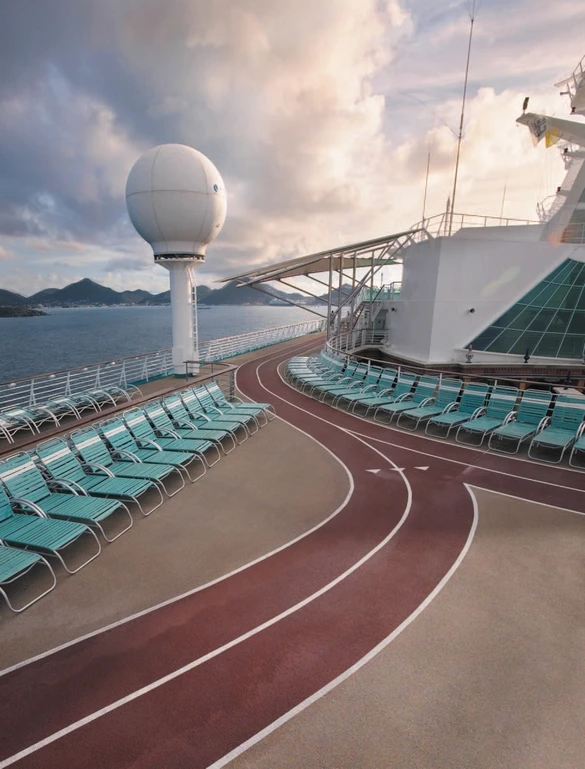 Run laps while taking in the view. Their tracks are open to anyone and proper shoes are recommended.
Pools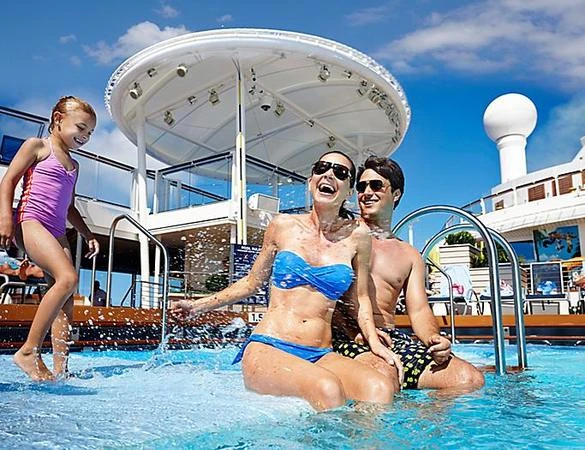 SWIM IT TO WIN IT
Soak up the sun or savour the shade on expanded pool decks, with complimentary loungers, live music and the opportunity to enjoy a frosty cocktail.
RESTRICTIONS
Potty Trained is required. Children cannot be wearing a nappy.
Solarium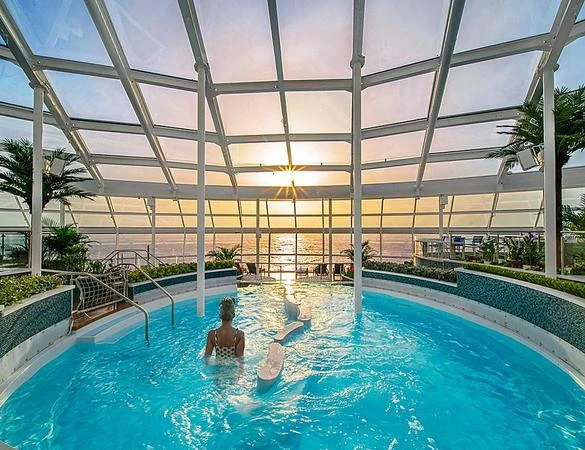 SUN AND SERENITY
Slip away to this adults-only indoor and outdoor retreat. The Solarium is your slice of paradise, with soothing whirlpools, warm sunshine and a refreshing water mist.
RESTRICTIONS
16 + (Excluding China sailings)
FOR CHINA SAILINGS ONLY
Access to the Solarium on Quantum of the Seas and Spectrum of the Seas is exclusive for Gold Suites, Silver Suites, Crown & Anchor Society Diamond and above members and Royal Premier guests. No age restrictions.
DISCLAIMER
Images might not be accurate depictions of the venue. Venue appearance varies by ship.
Table Tennis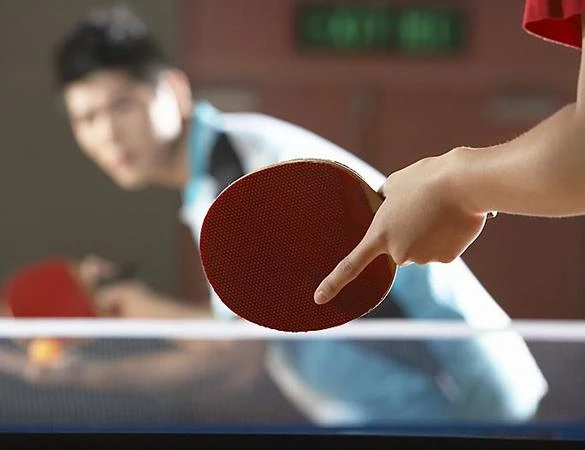 IT'S A PADDLE BATTLE
Challenge family, friends and fellow passengers to an action-packed game of table tennis.
Fitness Classes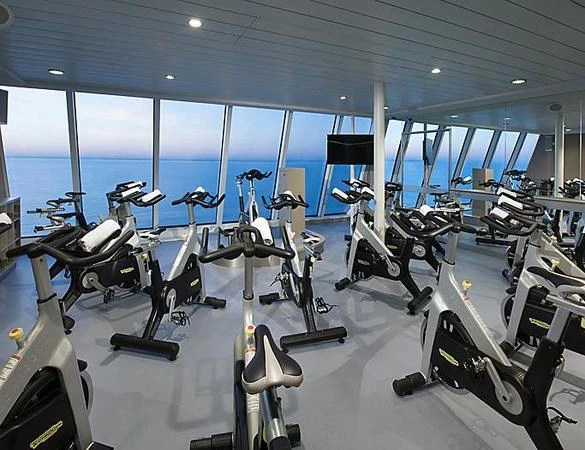 EXERCISE YOUR OPTIONS
Yoga, Pilates, spinning, sculpting and more – work out and have fun with easy-to-follow group classes led by trained instructors. Fees apply for some classes.
RESTRICTIONS
16 and above
HOW TO RESERVE
Cruise Planner or Onboard