Sports Complex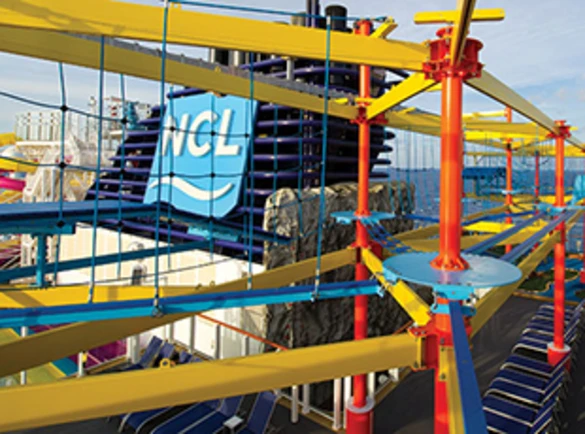 Our sports complex features three stories of action-packed activities, including two new additions that will test your skills like never before.
Maneuver this multi-level structure and tackle over 40 elements on the new largest high ropes course at sea.
Mandara Spa & Salon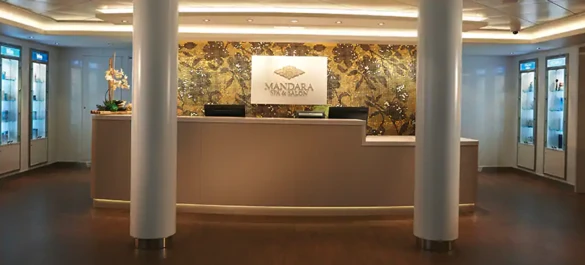 If a luxury getaway is your idea, Mandara Spa is the place for you.This full-service beauty salon and spa offers a wide range of spa treatments to rejuvenate body and soul.
Pulse Fitness Centre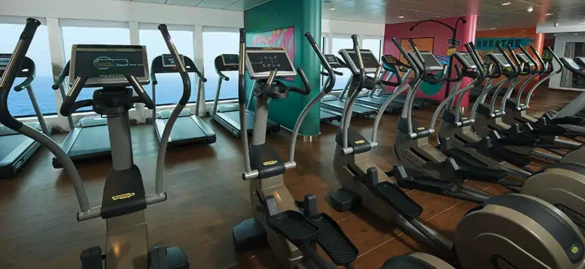 Stay in shape with your favourite workout equipment including treadmills, ellipticals and free weights or even yoga, pilates and spinning.
Spa Thermal Suite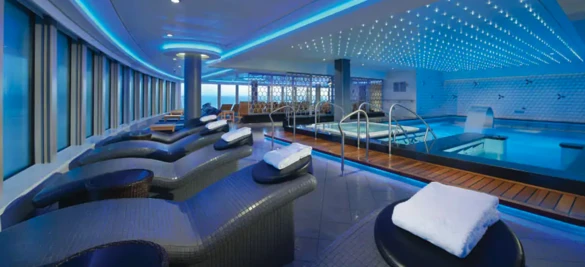 The Thermal Suite offers a unique experience that benefits both mind and body. Feel the weightlessness and kneading effect of the water in the Thalasso Therapy Pool, and enjoy the warm waterfall that falls on your shoulders in the Vitality Pool. Leave the world behind in the salt chamber's dramatic cave setting or soak in the Jacuzzi. Hit the steam room to soothe joints and relieve pain. When you want to detox, sit in the sauna and sweat it out, as your heart and sweat glands work together to cleanse your body. Relax and warm yourself up with a nap on the heated Mosaic Lounger.