Azamara cruises are the best choice when it comes to a memorable vacation. With a long history of providing excellent service and luxurious experiences, Azamara is one of the best cruise lines in the industry. There are some beautiful and fascinating destinations worldwide where you can take an Azamara cruise vacation. Every member of your group is sure to be pleased with their features.
Azamara Cruises offers guests a once-in-a-lifetime cruise experience. You can also sail to Antarctica and special event cruises, such as the British Open, along with unique itineraries in Asia, Africa, the Caribbean, and South America. It's time to rethink what you've done!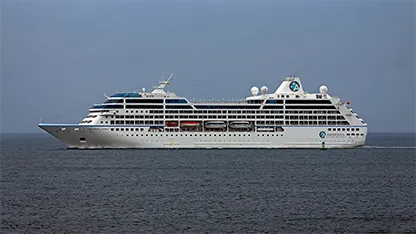 Azamara's Destination Immersion® concept allows guests to stay longer in ports, spend more nights there, and enjoy more evening excursions. Compared to bigger cruise ships, mid-sized boutique ships offer an intimate experience and a luxurious feel. They're also large enough to provide plenty of activities and meet people. Take part in interactive onboard fun like line dancing classes, trivia sessions, local entertainment, and lively bars.
You can enjoy ocean cruising in luxurious style with 24-hour room service and a club-like atmosphere where staff and crew know you personally. With an Azamara cruise, you can see some destinations that aren't on the usual route and relax at sea.
You can enjoy a relaxing cruise vacation on an Azamara cruise for excellent value for money. On an Azamara cruise, you will find a high standard of service, a wide variety of dining options, modern amenities, friendly staff, and exciting activities. Experiences of this quality are worth the cost.
You can find plenty of great Azamara cruise deals online to book a cruise with Azamara. Your cruise vacation destination, number of travelers, and vacation dates are required. Your results will then be sorted by price, duration, and departure date. The cruise line, the ship, and the cabin type can also be filtered. There are different amenities on each Azamara cruise to meet your vacation needs. A few examples are youth programs, fitness centers, and spas.
CruiseBooking.com makes it easy to book an Azamara cruise by selecting your Azamara destinations and cruising line. Discover your ideal cruise by browsing our selection of pre-selected cruise deals. Pick your dates and the port of departure once you've found the one you like. A cabin experience, or cruise ship, can also be used to refine your search. Our ships have amenities to suit your needs, such as room service, a spa, and a fitness center.
The best deals on Azamara cruises: how to find them?
Azamara cruise deals vary depending on where you want to go and what you want to experience. Get extra features at a lower price for a more comfortable vacation. Using your desired cruise line and destination can help you find the best deals. It will display only the companies you want. Alternatively, you can filter by price and duration.
Different types of Deals
Holiday Cruise Deals
Black Friday Deals
Presidents' Day Deals
Last Minute Deals
Weekend Deals