Mother's Day Cruise Sailings - 2024 Best Discounts & Offers
---
---
Subscribe Our Newsletter, Receive Cruise Deals by Email.
I agree to receive news and promotional material from this website and I understand that I can cancel at any time. Please refer to Our
Privacy Policy.
---
On Mother's Day, we show our appreciation and love for our mothers to show how much we care for them. What better way to do it than by treating them to a luxurious cruise? Many cruise lines offer special Mother's Day deals catering to families looking to celebrate this special day together.
These cruise deals offer a range of activities and amenities to make Mother's Day is unforgettable. From fine dining experiences and spa treatments to live entertainment and fun activities for kids, Mother's Day cruise deals have something for everyone.
Cruises to various destinations, such as the Caribbean, Mexico, and Europe, are famous for Mother's Day getaways. Some cruise lines even offer themed cruises designed for families, with special activities and events planned for Mother's Day.
Booking a Mother's Day cruise is an excellent way to spend quality time with the family while creating memories that will last a lifetime. Whether planning a surprise for your mother or taking the whole family on vacation, a Mother's Day cruise is an excellent way to show appreciation for the most important woman in your life.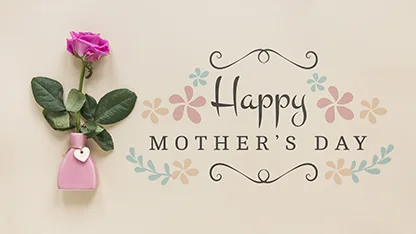 Which cruise line offers Mother's Day cruise deals?
Many cruise lines may offer Mother's Day cruise deals. Still, the availability and details of these deals may vary depending on the cruise line, location, and other factors.
To find out which cruise lines offer Mother's Day deals, search our website for cruise deals during the Mother's Day period. Some famous cruise lines that may provide Mother's Day cruise deals include Royal Caribbean, Norwegian Cruise Line, Carnival Cruise Line, Princess Cruises, and Disney Cruise Line. It is recommended to check out CruiseBooking.com website or contact our customer service for the latest promotions and offers.
2024 Mother's Day Cruise Deals: How to Grab the Best Deal!
Mother's Day is the perfect opportunity to spoil your mom and show her how much you appreciate her. One way to do that is by taking her on a cruise vacation. But with so many cruise lines and deals, deciding which one to go for can take time.
Here are some tips to help you grab the best Mother's Day cruise deal:
Book Early: The earlier you book, the better deals you'll likely find. Cruise lines offer early-bird discounts for those who book several months in advance.
Be Flexible: Be open to different cruise lines, itineraries, and travel dates. You may find better deals on less popular travel dates or well-known cruise lines.
Sign Up For Alerts: Sign up for email alerts from your preferred cruise lines or travel agencies to receive notifications about the latest deals and promotions.
Look for Package Deals: Package deals include airfare, hotel, and cruise. These can often be cheaper than booking each component separately.
Check for Discounts: Don't forget to check for discounts available to seniors, military personnel, or members of specific organizations.
By following these tips, you can find the best Mother's Day cruise deal and give your mom the unforgettable vacation she deserves.
Make this Mother's Day unforgettable for your mom by searching for some fantastic cruise specials. Treat her to a luxurious and relaxing vacation on the high seas, where she can unwind and enjoy quality time with her loved ones. Take advantage of the chance to give your mom the gift of travel and create unforgettable memories together.