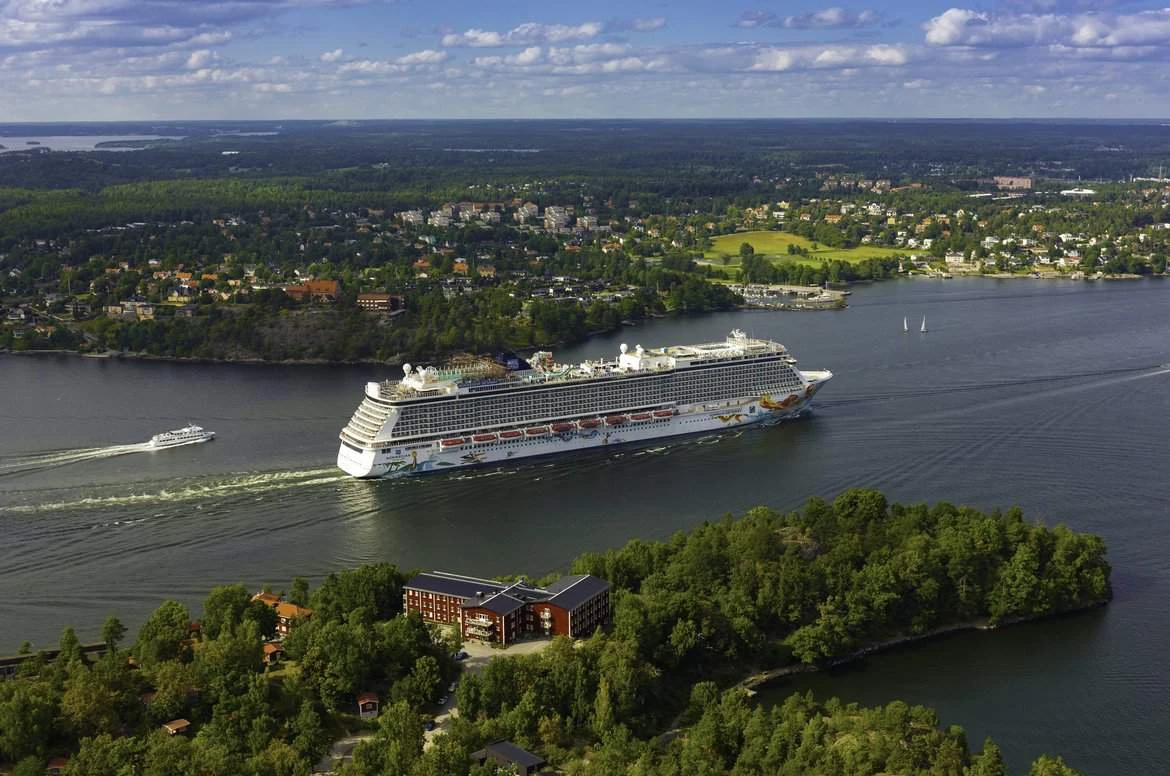 Useful to know
Useful Things to Know About Norwegian Getaway
Explore Useful Things to Know About Norwegian Getaway
Illusionarium Experience: Immerse yourself in the Illusionarium, a mind-bending dinner show where magic, technology, and dining combine for an unforgettable experience.
Ice Bar Adventure: Don't miss the chance to sip cocktails in the Ice Bar, where everything, including glasses and decor, is made of ice—bundle up for this chilly adventure!
Waterfront Dining: Enjoy dining with a sea breeze at the Waterfront, an oceanfront promenade lined with outdoor restaurants and stunning ocean views.
Escape the Big Top: Experience an escape room like no other, as "Escape the Big Top" challenges you to solve puzzles and mysteries in a circus-themed setting.
The Grammy Experience: Feel like a star at sea with the Grammy Experience, featuring memorabilia, interactive exhibits, and live performances celebrating music history.
Haven Retreat: If you're looking for luxury, consider The Haven—a ship within a ship—offering exclusive accommodations, a private pool, and personalized service.
Culinary Enrichment: Take part in cooking classes and workshops at the Culinary Arts Center, learning from skilled chefs and enhancing your culinary skills.
Glow Party Nights: Experience the magic of Glow Party nights at the Spice H2O venue, featuring neon lights, live music, and a vibrant atmosphere under the stars.
Themed Cruise Events: Norwegian Getaway hosts special themed cruises like music festivals, wellness retreats, or even cosplay adventures—perfect for enthusiasts!
Tropicana Nightclub: Dance the night away in the Tropicana Nightclub, a lively venue inspired by Havana's golden era, complete with Latin rhythms and entertainment.
Virtual Balconies: Some interior staterooms offer virtual balconies, displaying real-time ocean views on a large screen, giving you a taste of the outside world.
Outdoor Movie Nights: Watch your favorite movies and blockbusters under the open sky at the Spice H2O venue's outdoor movie nights.
Art Lovers Haven: Norwegian Getaway is a floating art gallery with a wide array of artwork, including pieces from well-known artists and interactive installations.
Casino Tournaments: If you're a gamer, participate in the ship's casino tournaments for a chance to win prizes and enjoy some competitive fun.
Rock Wall Adventure: Test your climbing skills on the ship's rock wall—a great way to challenge yourself and enjoy stunning views from the top.
Open-Air Laser Tag: Engage in adrenaline-pumping laser tag battles at the open-air course on the top deck, offering excitement and fantastic views.
Spa Thermal Suite: Relax in the thermal suite of the Mandara Spa, featuring heated loungers, saunas, and steam rooms for the ultimate relaxation.
Wine Lovers Rejoice: Norwegian Getaway offers wine tastings and wine pairing events, perfect for wine connoisseurs and those looking to expand their palate.
Educational Seminars: Engage your mind with educational seminars and workshops on topics ranging from maritime history to marine conservation.
Brew House Experience: Enjoy craft beer and pub fare at the onboard Brew House, which offers a cozy atmosphere for beer enthusiasts to unwind.
Deck Parties: Join lively deck parties with themed music, dancing, and entertainment—perfect for mingling with fellow passengers and celebrating the voyage.
Cruise Inquiry